You may have heard about humidifiers if you've recently added to your family.
There are many health benefits to maintaining the correct humidity in your baby's bedroom as well as your own.
There are many different types of humidifiers on offer, some specifically designed for babies, as well as vapourisers which can help your child through a cough, cold or other ailment.
Below we've put together a shortlist of 4 of our favourite humidifiers and vapourisers, from a cheap and simple plug-in vapouriser to some more pricey humidifiers.
Each product has it's own pros and cons, so you can make the best choice for your baby's bedroom.
Best Humidifiers for Babies
Motorola Smart Nursery Humidifier
Features
Smart Nursery – Interactive
4 levels of cool mist
3 timer settings
Double filter
1-gallon water tank
The Motorola humidifier is enabled with their Smart Nursery technology allowing you to stay in control of your baby's needs and environment. All of their Smart Nursery products can be controlled from one place and parents can learn more about their babies from collected data and analytics.
The humidifying function works perfectly in any room and with 4 mist settings you can choose a level that suits your baby. Setting the timer means that you don't have to worry about leaving it on overnight and the Smart functions mean you can control the power to the humidifier remotely (so no need to risk waking the baby to switch it off).
Pros
1-year manufacturer's guarantee
Large capacity tank
Clean filtered mist
Looks good
Lightweight
Cons
Rather pricey
Smart functions are difficult to set up
App has more limited capabilities than advertised
Aennon Cool Mist Ultrasonic Humidifier

Price: See on Amazon
Features
Multi-use
7 Colour LED nightlight
360 degree nozzle
8L capacity
10+ hours use
Stylish design
This stylishly designed humidifier will fit in perfectly with your interior decor as Aennon pride themselves on sleekly designed products. Use your humidifier with essential oils if you would like to lift a room. But when using in a baby's room, it is best to use it as a simple humidifier only without essential oils.
The quiet running of this humidifier makes it perfect for overnight use and the LED nightlight is a great function for parents checking on their bundle of joy throughout the night. It's a good size for use as a personal humidifier and works well in smaller rooms.
Pros
Safety shut off when reservoir is empty
Super quiet running
Stone filter
7 LED colours to choose from
Cons
Difficult to clean
Not the greatest build quality
Difficult to refill
Not great in larger rooms
Read our full review of the Aennon Cool Mist Ultrasonic Humidifier here.
VicTsing 800ml Electric Ultrasonic Humidifier

Price: See on Amazon
Features
Multi-use
800-ml water tank
10 hours use
Rotating nozzle
Simple one-touch use
Built-in nightlight
The VicTsing ultrasonic humidifier is a good deal if you want to try out using a humidifier in your child's bedroom. Its simple design and straightforward functionality make it a good trial run to see if a humidifier is for you. The 800 ml tank means the diffuser can run overnight and its safety switch will automatically turn the machine off when the tank is empty.
To get the best out of the humidifier, have the mist directed as near to your baby as possible as this diffuser is made for smaller rooms and close proximity.
Pros
Quiet running
Safety shut-off when tank is empty
Easy to use
Cold mist is perfectly safe in a baby's room
Conveniently sized and portable
Nightlight function can be turned off during use
Cons
Beeping sound when operating
Usage isn't as long as advertised
Difficult to clean
Calpol Soothe & Care Vapour Plug & Nightlight
Price: See on Amazon
Features
8-hour night time comfort
Light sensitive night light
Scented refill pads
Vapouriser
An alternative to a humidifier, the Calpol Soothe & Care Vapour Plug & Nightlight features lavender and chamomile pads which tint the mist with a calming herbal aroma, perfect for creating the best environment for your baby to sleep. This is a great option if your little one has a cough or cold as it aids in clearer breathing, making for a more restful night for everyone!
Pros
Low price
Built-in nightlight (can be used without vapouriser function)
Easy to change refill pad
Creates a restful night-time environment
Cons
The refill pads are more expensive than the vapouriser plug-in itself
The pads only have a life of 8 hours (or one night)
Cannot be used in the room of a child under 3 months
Blue light too bright for some – cannot be turned off when in use
Choosing a Humidifier for Your Baby
Before buying a humidifier, it's a good idea to learn about their pros and cons, what they can be used for and the different kinds of humidifier on offer.
Here are answers to some of the most frequently asked questions about humidifiers. If you have a question that isn't covered here, please leave a comment below.
Why get a humidifier?
Babies often suffer from dry and sensitive skin and humidifiers act as natural moisture agents to keep the air in a room from being too dry.
Using a humidifier in your child's room is becoming more and more prevalent as the benefits outweigh any negatives.
A humidifier can add between 30-40% humidity back into the air in your home, bearing in mind that between 30-60% humidity is advised in a home.
Using a humidifier will stop the effects that dry air has on your baby while they sleep. Dry air can cause major irritation throughout the body and is not conducive to a good sleep condition.
Having one of these devices in your baby's room can help to prevent a variety of health conditions:
Dry nose and respiratory problems
Dry skin
Chapped lips
Acne
Bloody nose
Sinusitis
Allergies
Asthma
Cold/Flu*
*A humidifier can really help your baby during cold and flu season. The moisture released into the air can help to clear mucus, allowing the secretions to loosen meaning the baby will sneeze or be able to swallow the mucus. Great for baby and great for a tired mummy or daddy.
Humidifiers can increase comfort during cold winter months, or dry summer periods, as they help prevent dry skin, throat or eyes, cracked lips, bloody noses and sensitive sinuses.
A humidifier will also help to prevent illness.
The tiny hairs in your nose filter out bacteria and viruses and are more effective when they are kept slightly moist. In case you have a cold, a humidifier tends to ease the symptoms.
Wooden furniture, flooring, musical instruments and wallpaper are conserved better with a humidifier as it keeps the humidity level at a constant, moderate level of around 40% to 50%. To measure humidity and check it's at the right level, you can use a hygrometer.
What are the disadvantages of humidifiers?
If your humidifier is not clean, it may have an adverse effect on comfort and health, as bacterial and mould builds up inside machine and spreads through the room when the humidifier is on. To avoid this, make sure to clean your humidifier regularly with bleach.
A humidifier could increase the humidity level by too much, causing mould build up and dust mites. Invest in a hygrometer and make sure humidity does not exceed 50%.
What should I look for in a humidifier?
Firstly, before you look for a humidifier, make sure your child's room actually need it. In winter, it is more likely that you might need a humidifier as moisture levels in the home can drop to 10% and below due to the drying effect of central heating.
As mentioned above in our safety section, you are best off looking for a cool mist humidifier for a child's bedroom as these are the safest option and they also make for the more comfortable environment for sleeping.
Some prefer warm mist due to the heating process that kills germs and viruses, but it is best to consult your trusted GP for advice. If you do opt for a warm mist humidifier, then be sure to keep it away from your child's reach to avoid burning.
It may sound silly, but if a humidifier makes a gentle hum as it works, this can be great for sending your baby or toddler into the land of nod. So if your child is prone to falling asleep when you're vaccing or drying your hair, there is a chance a low hum is something you should look for!
How much do humidifiers cost?
The variation in price for humidifiers is quite large; it all depends on the type you want to purchase and the capacity of the machine.
You can get smaller capacity ultrasonic diffusers for less than £10, whereas larger capacity humidifiers can stretch to £100 or more.
Do humidifiers help with allergies or asthma?
Humidifiers can help with allergies and asthma, but it is important to keep in mind a few points.
When the humidity level is too low, your sinuses and respiratory system are likely to be more irritable and allergy symptoms and asthma may get worse. A humidifier may help ease these symptoms by increasing humidity to a comfortable level.
If humidity is too high (anything above 50% humidity), dust mites will increase in numbers, as they tend to thrive in humid and warm environments. As many people are allergic to dust mites, increasing humidity too much may worsen allergy symptoms.
In case of serious allergies or asthma, make sure to speak to your physician before buying a humidifier in order to help you select the one that best fits your needs.
Are humidifiers safe?
Some humidifiers use heat to create the steam or mist released into the air, which can of course be dangerous in a home with babies, small children and pets. A cool mist humidifier is the best option for a family home.
Having a humidifier in use in your baby's bedroom is great, but you must clean the humidifier regularly or you may find that you are just blowing dust all around.
Also, if you use a humidifier in a home that already has a high humidity level, mould or mildew can build up.
This can be very harmful and must be cleaned with a very diluted bleach solution with distilled water to ensure the vapour released is clean.
Vapourisers heat up the water in their system, meaning the water is sterilised, unlike humidifiers.
If you use medicinal vapours in your machine, make sure to clean it out once there is no longer a need for the medicine.
Keep your humidifier unplugged and out of reach of children when not in use.
Do humidifiers warm rooms up?
Warm mist humidifiers can slightly warm up rooms, but will not be able to replace your heater.
As humidity increases in a room, however, it can feel hotter as our skin sheds heat less efficiently in a humid environment.
What are the differences between warm and cool mist humidifiers?
Warm mist humidifiers boil water and emit hot steam, whereas cool mist humidifiers such as these reviewed here emit a cold mist created by ultrasonic waves.
Cool mist humidifiers tend to be quieter, so are often recommended to use in the bedroom, especially for light sleepers.
Cool mist humidifiers tend to use slightly less electricity than warm mist humidifiers, so may be cheaper to run.
Both have different mechanisms to kill or filter out bacteria and viruses, so are safe to use as long as precautions are observed.
Warm mist humidifiers can cause burns in case they are knocked over and the water is spilled, or if anyone puts a body part in the emitted steam. For this reason, it is best not to use them when children or pets are around.
Types of humidifiers
There are multiple types of humidifier on the market, some more affordable than others and some more suited for use in a baby's room.
You would most likely want to opt for a cool mist humidifier for your child's room as they create a better sleeping environment than steam humidifiers, which make for a less than comfortable, hot sleep.
Some people prefer the effects of a warm mist humidifier as they are good for cleansing water, killing germs and viruses and making it easier for the baby to breathe.
However, steam humidifiers can cause paint or wallpaper to peel if the machine is continually used in the same spot, so this may want to be something to consider when choosing!
Here are the main types of humidifier you may come to choose from for your own home:
1. Central Humidifiers
Cost: High
This type of humidifier is usually built into a home's heating/air conditioning unit and can be very expensive to install.
It is not such a great option for controlling humidity in specific rooms as it is just a general household humidifier.
2. Evaporative Humidifiers
Price range: Medium to High
Evaporative humidifiers blow moisture through a dampened filter using fans. These are good for use in one room at a time so you can target a specific area of your home i.e. great for use in bedrooms. They can be affordable but are still not the best choice for your baby's room.
3. Impeller Humidifiers
Price range: Low to Medium (depending upon manufacturer)
Using high speed rotating discs an impeller humidifier emits cool mist which is great for kids and pets. The cool air makes this the perfect option for a baby bedroom!
4. Ultrasonic Humidifier
Price range: Low to High
An ultrasonic humidifier works using a ceramic diaphragm that vibrates quickly and smoothly to produce the cool mist which is expelled silently by tiny fans. These are another great option for a baby's bedroom due to their practical and quiet emission of moisture.
5. Steam Vapourisers
Price range: Low
This type of humidifier is known as a vapouriser and is powered using electricity to heat the water before releasing it into the air.
A few models of vapourisers have the option of hot or cold mist which is great for a baby. Vapourisers can be enhanced by adding medicinal vapours to aid your child during cold/flu season and through other ailments.
Humidifiers vs. Vapourisers
When it comes to choosing between these two machines, you must consider what you want.
A humidifier is more general in its health benefit, helping to prevent issues with dry skin, allergies and irritations, whereas a vapouriser can be used in the treatment of a cough or cold and medicine can be mixed with the water.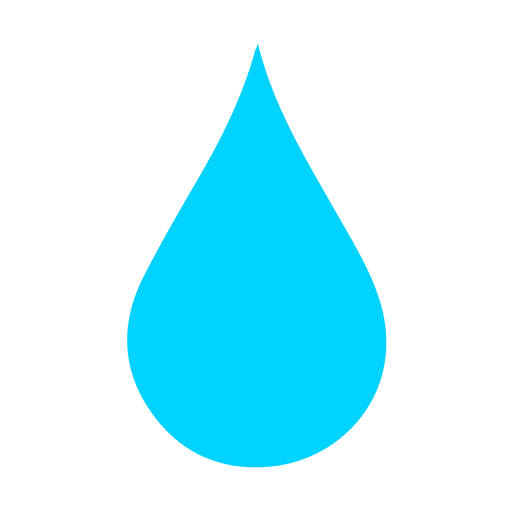 In The Wash is your guide to the best laundry and cleaning products, tips and tricks. Our mission is to solve the UK's cleaning and laundry dilemmas!