If you are in search of an affordable and stress-free way to remove a difficult stain from your furniture or just decades of dirt from an old carpet, then look no further than this comprehensive list below.
From small spot cleaning to substantial spaces, you can uncover the cleaner most suited to you, your furniture and flooring.
Please note, prices fluctuate so we can't guarantee all of these carpet cleaners will be available for less than £100 when you read this article.
[toc heading_levels="2″]
Best Carpet Cleaners in the UK
1. Bissell SpotClean Portable Spot Cleaner
The Bissell SpotClean is, as the name suggests, perfect for dealing with small stains in and around your home.
With its ergonomic and lightweight design, this carpet cleaner is easily manoeuvrable for marks up and down your stairs with a 3" Tough Stain Tool ideal for small spaces.
The cleaner uses hot water and cleaning solution and relies on the movement of the user rather than motorised bristles to work away at difficult carpet stains.
A motorized brush head can be purchased, but is not necessary for a tough mark to be removed.
The cleaner also benefits from Bissell's HeatWave Technology™ that redirects the heat from the motor to keep the water at a constant high temperature. It loosens and removes stains with the help of cleaning solution.
Features
1L water capacity
330 W motor
5m hose length
Pros
Light and slim design
HeatWave Technology™
Tanks easily emptied and refilled
Cons
Quite noisy
No wheels
Only usable with Bissell cleaner
Verdict
The Bissell SpotClean Portable Spot Cleaner generally is well liked by its users for whipping out in a small stain emergency, but is less useful for use on large surface areas with its small brush head.
Its light build and slim body makes it perfect for using throughout the house as well as for storage when it's not needed.
>>> Read reviews and see prices on Amazon <<<
2. Maxi Vac Portable Electric Handheld Carpet Cleaner
The Maxi Vac is a small and inexpensive portable carpet cleaner, weighing in at only 3.5 kg and with a design that offers quick and easy stain removal and takes up very little space in storage.
General maintenance of the machine is incredibly simple, requiring only to be rinsed out and dried.
A definite bonus is that any brand of carpet cleaning fluid can be used in the Maxi Vac which may help to keep the price of usage down, however more expensive cleaning fluids tend to have the best results.
The cleaner is made up of only one part, without extra nozzles or hoses and only the 20 cm-wide mouth which makes cleaning in small crevices such as cars and some stairs impossible.
The cleaner has the best success with short pile carpets, sofas and curtains rather than thicker, shaggier fabrics, making it ideal for any spillages or stains that happen on your living room furniture or perhaps just to remove the everyday grime that gathers there.
Features
5m power cord
300ml clean water tank
900ml dirty water tank
Pros
Quieter than other cleaners
Small and compact
Value for money
Cons
Cleaning fluid container is too small
No option to change nozzles/extend with hose
Verdict
Perfectly compact and easy to use and clean, this is the ideal low maintenance carpet cleaner and at a reasonable price too.
If you are looking to clean in awkward crevices, then look elsewhere as the nozzle is quite wide, but if you want a carpet cleaner especially light on the purse to lift those little stains here and there, then the Maxi Vac is worth a try.
>>> Read reviews and see prices on Amazon <<<
3. Vax W86-DP-B Dual Power Carpet Cleaner
This Vax carpet cleaner is designed to cover a larger square footage than the cleaners previously mentioned. Its build is more that of a traditional upright vacuum cleaner, with a long handle and rotating brush bars underneath.
This change in style, however, in no way affects its ability to clean and if you are looking to cover large areas, then the 30cm nozzle will make this faster than anything.
The Vax can clean deep pile carpets fully, leaving a fresh scent in its wake with twin tanks meaning that clean and dirty water is not mixed. For its size, the cleaner remains portable, weighing only 6kg and being relatively compact for storage too.
Features
7L water capacity
8m power cord
Dual rotating brush bars
Pros
Cleans large floor areas quickly and effectively
Light and manoeuvrable
Cons
Very few accessories e.g. brushes for furniture/cars
Not very easy to clean after use
Verdict
The Vax W86-DP-B Dual Power Carpet Cleaner wipes the floor with the others in terms of cleaning a large area of carpet or rugs, but for spot cleaning after the odd accident there are perhaps better options due to its lacking in brush options to reach more awkward spaces.
>>> Read reviews and see prices on Amazon <<<
4. Hoover CJ625 CleanJet Volume Upright Carpet Cleaner
One of the larger and more powerful carpet cleaners on the market is the Hoover CJ625 CleanJet, with a 600 watt motor and a large water tank, the quality and ease of use is undeniable.
The Hoover has only a single fixed bar brush with bristles made from nylon which perhaps has less effect on dirt than a rotating one.
The designers have also been creative with the build of this model by introducing a fold-away handle to reduce the size of the cleaner for storage – a handy feature that means you can store it away under the kitchen sink.
This cleaner is perfect for use on deep-pile carpets to clean an entire room efficiently, as well as rugs to give them a new lease of life.
Features
7m power cord
5L clean water/2.3L dirty water tanks
Foldable handle
Pros
Large water tanks
Powerful motor
Compact for storage and portability
Cons
Single stationary bar brush
No extra tools for upholstery or stairs
Complicated to clean
Verdict
The Hoover CJ625 CleanJet is a powerful competitor with its large motor, making it wonderful for attacking large dirty carpets quickly and effortlessly.
It is more storage-friendly than other upright cleaners, but lacks the means to reach into the nooks and crannies or remove pesky stains on your furniture.
5. Vax VRS5W Rapide Spring Carpet Washer
The other Vax to make it onto our list is the VRS5W Rapide Spring Carpet Washer, another upright designed for dealing with larger cleaning conundrums.
The Rapide features a bar of nylon bristles similar to the Hoover mentioned above, but with a larger 800 watt motor at its disposal.
The 24cm wide nozzle makes it ideal for covering large spaces quickly and easily, but you will struggle to cover less even or smaller surfaces such as upholstery or stairs with this machine. It can be used on various types of carpets and rugs with little effort.
Features
9m power cord
1L clean water/1.7L dirty water tanks
6kg
Pros
Light and manoeuvrable
Powerful motor and steam production
Cons
No extra parts for cleaning upholstery/cars/stairs
Shorter power cord than similar models
Verdict
If you are looking to revive a dirty living room carpet in a small to medium-sized room then the Vax VRS5W is definitely worth considering.
Its wide nozzle design and lack of attachments means it is little use for spot cleaning difficult places, but perfectly powerful on a larger scale.
>>> Read reviews and see prices on Amazon <<<
Best Carpet Shampoos
1. Vax Ultra Plus Carpet Cleaning Solution
Vax Ultra plus is designed for use on carpets and upholstery and can be used with all Vax carpet cleaners, although using it with another carpet cleaner is probably just fine too.
It has a lovely rose fragrance and eliminates nasty odours very well. It is even safe on the most delicate carpets and upholstery.
You have to be quite careful to mix Vax Ultra Plus right. You don't need much, so the bottle lasts a long time. If you use too much, you may have foam up to your ears.
Even on lighter carpets that haven't been cleaned for a while, this does a fantastic job.
A large bottle will easily do a whole house, and you'll likely have enough left over to show the amazing cleaning power to your friends.
See on Amazon
2. Dr Beckmann Carpet Stain Remover
This carpet stain remover is formulated to get rid of any heavy spills you may have. From red wine to pet stains, this stain remover has got you covered.
The use of this stain remover does require some elbow grease, but its cleaning power will make it worthwhile. It can be used on any type of carpet and upholstery and works great in the home or car.
People with pets love this stain remover, as it removes any unsightly stains and neutralises their nasty scents too.
Even if the stain has been there for a while, this stain remover will get rid of it, but you will need to put in some work. This is a wonderful stain remover that should be in everyone's cupboard for emergencies!
See on Amazon
3. Vanish Carpet Cleaner High Traffic Foam
This Vanish power foam carpet cleaner has been designed for high traffic areas. Once again, you'll have to get your hands dirty with this one, but it can transform any high traffic area into a beautifully clean carpet again.
Even if there is dried up mud and other stuff trod into the carpet, with a bit of elbow grease, it will be gone before you know it.
This high traffic carpet cleaner can really save your bacon. It is a must in any home and can brighten up any rug or carpet.
The scent of this is pure air which everyone seems to love too. It isn't too overpowering, but it certainly kills any odour left on your high traffic areas.
See on Amazon
How to Clean Carpets
Are your carpets looking dull and unloved? Do they have stains from coffee or wine? If so, it's time to give them a clean.
Cleaning your carpets can seem like an intimidating task, but it doesn't need to be. Read on for some tips and advice on cleaning your carpets.
Carpet shampoo vs. carpet powder
There are several different products and methods you can use for cleaning carpets. You could use soap and water, but this is unlikely to work on tough stains and dirt. If you want good results, you should use a carpet shampoo or powder.
If you need to clean your carpets quickly, a powder is preferable to a carpet shampoo. Shampoos take longer to dry, whereas you can apply a powder and hoover it up within an hour.
How often should you clean your carpets?
Most people agree that carpets should be cleaned every 12-18 months. If you have kids or pets you should clean your carpets more often. High-traffic areas also need more frequent cleaning.
Before cleaning your carpets
Before using a cleaning product on the whole carpet, you should test that the carpet is colourfast by applying it to a small part of the carpet and seeing if it changes or fades the colour. Do this on an inconspicuous spot of the carpet, for example a corner that is usually covered with some furniture. If the carpet looks good after the cleaning product has dried, you can safely apply it to the whole carpet.
Using powder to clean your carpets
To use a carpet cleaner powder, sprinkle it across the carpet and rub it in with a hand brush. The powder should dry within 30 minutes or so and can then be vacuumed up. The powder you buy might work a bit differently, so read the instructions carefully before using it.
Using carpet shampoo
You should follow the instructions on the label, but the first step when using a carpet shampoo is usually to dilute it with water. The shampoo should then be spread over the area you want to clean, making sure you don't soak the carpet. You should scrub stains and dirt with a hard-bristled brush. Once you've done that, leave the carpet to dry and finally vacuum it.
Use a Rug Doctor
If you want to give your carpets a really professional clean, you should consider using a Rug Doctor. Rug Doctors are professional carpet cleaning machines that can be rented for around £25 or bought for about £300. Rug Doctors are big machines that use vibrating brush technology to remove dirt from the carpet. You can rent one from B&Q here.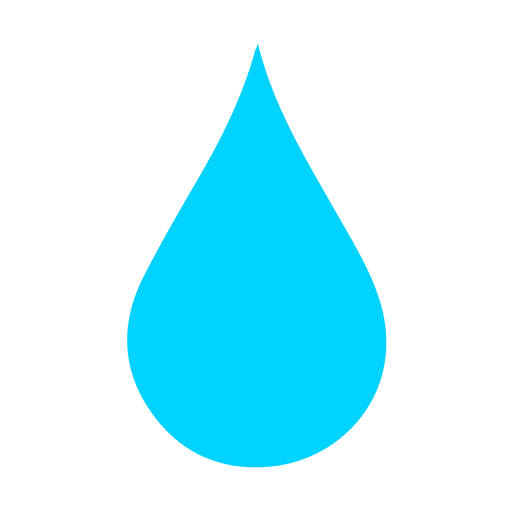 In The Wash is your guide to the best laundry and cleaning products, tips and tricks. Our mission is to solve the UK's cleaning and laundry dilemmas!