Cleaning doesn't have to be a chore. Yes, none of us particularly love it, but it is a task that must be done! Thankfully, new inventions and developments have come along to make cleaning much easier overall. A vacuum cleaner is a must have for any household, but it becomes even more of a necessity when there are pets or young children in the house.
Whilst there are countless different models of vacuum cleaner on the market, the cordless varieties are extremely popular. Why? Because you won't trip up over the long lead whilst you're trying to clean, and you can easily get into those nooks and crannies, away from the main power point in your room.
Of course, popularity means that the market is packed with different product options to go for. So, how do you know which one is good, and which one is best left on the shelf? Luckily, we've reviewed a few of the best cordless vacuum cleaners in the UK at the moment, to make your choice much easier.
1. Numatic Henry Hoover Cordless Vacuum Cleaner
Who doesn't love a Henry Hoover? If you have kids in the house, they'll love seeing little Henry cleaning up around the house, but the plus point for you is the quality. This is recognisable brand which has been around for years, and that tells you a lot about its quality.
This particular model has a 30-minute running time, which is certainly plentiful, and a 3.5 hour charge up time. There is also a one-click battery removal and replacement system, so you can easily charge up one battery whilst you're using another.
There is storage on-board, so you can keep your vacuuming accessories close by, and you don't have to try and find them mid-clean. There are also two speeds, a low and a high speed, giving you more control over your vacuuming, depending on the room and carpet type.
Overall, this is a great option to go for when looking for a cordless vacuum cleaner, and there's no denying that the novelty factor is certainly there with Henry!
View on Currys.co.uk
2. Dyson V8 Absolute Cordless Vacuum Cleaner
There aren't many people around who haven't heard of Dyson, and this means that their name and reputation precedes them. The downside to any Dyson product is the price, because you can expect to pay a little more for this big-named brand. Is it worth it? Most people say it is (see this article: Are Dysons Worth It?)
This particular model has a cleaner head which has direct-drive technology, along with a strong digital motor. This means that you get super-strong cleaning in a fraction of the time, picking up fine specks of dust and large pieces of dirt. The Dyson is perfect for both carpets and hard floors, and it is designed to be super quiet too, so you're not going to wake anyone up if you vacuum early in the morning!
You can expect 40 minutes of power before it needs charging up, and there is a bin ejected which means you can easily empty the dirt out of the vacuum, without needing to touch the bag. The vacuum is lightweight, and is perfect for cleaning stairs and the car due to the narrow design.
3. BLACK+DECKER 18 V Lithium-Ion Flexi Vacuum
Another big-named brand, this particular cordless vacuum is a powerful option. Whilst the appearance is a little less easy on the eye than the other two we have reviewed so far, it certainly gets the job done. The vacuum is powered by lithium technology, giving it extreme power, and a four times faster charge compared to regular vacuums. The battery also shuts down when it is full, to avoid overcharging. The downside is that it does have less of a run time as a result of its power, at just 15 minutes.
The vacuum comes with a soft brush and short crevice appliances for cleaning, and they are stored on-board. The hose is 1.5 metres in length and is flexible, allowing you to reach into smaller crevices when cleaning. The other perk is that you can easily empty the dirt you accumulate, via the side door, without having to touch anything unclean!
View on Amazon
4. Shark DuoClean IF200UKT Cordless Vacuum
Whilst you might not have heard of this particular brand name, this is another of the top cordless vacuum cleaners on the market. This is a great choice for pet owners, as it is designed to pick up fine dust and pet hairs with ease, either on carpets or hard floors.
The design of the vacuum incorporates a pet tool which is motorised, so it picks up hairs which are stubbornly woven into carpets. There are also two rolls within the head of the vacuum, which work together to ensure quality cleaning, with just one sweep over – you don't have to break a sweat! The battery is removable, so you can recharge it anywhere, and it will take 3.5 hours to reach maximum battery capacity. The battery will last for 22 minutes.
Overall, this is a good budget option to go for, and especially ideal for pet owners, and those with young children.
5. Holife 2nd Gen Handheld Cordless Vacuum Cleaner
Our final choice is a great budget option, and allows you to get into very small crevices for cleaning. The vacuum is a handheld option, and has a powerful 90W motor, which gives strong suction for carpets or hard floors. There is also a filtration system which is dual action.
You can expect up to half an hour of cleaning, on a four hour charge. This the charging time might be a little more than some of the other models, but the price, small and handheld design, and power makes up for it. There are also three attachments included for different cleaning requirements.
Emptying the vacuum is simple, with a dirt bin which removes with one click, and the filter is washable, so you can reuse it continuously. The vacuum is also very lightweight, so its no bother to carry it around and clean those hard to reach areas.
View on Amazon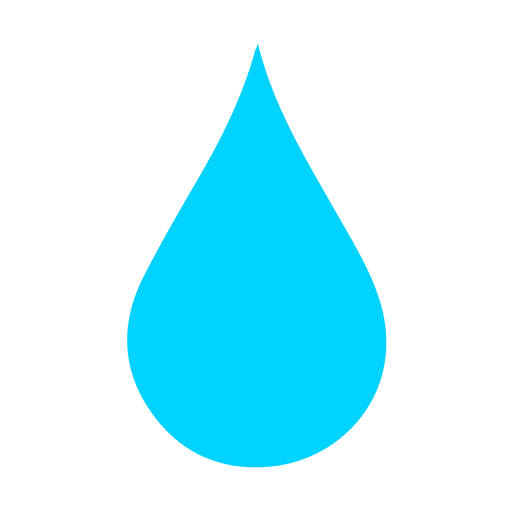 In The Wash is your guide to the best laundry and cleaning products, tips and tricks. Our mission is to solve the UK's cleaning and laundry dilemmas!