Most cleaning products found on supermarket shelves contain toxins. We are exposed to these toxins almost daily, and they can do some serious damage to our health. Most makers of home cleaners say that in small doses these toxins are fine. However, we don't experience these toxins in small doses. I think it's fair to imagine that we all wipe our kitchen surfaces down once a day at least. So, once a day, we are breathing in these toxins.
Some of the toxins found in readily available cleaning products here in the UK include the following:
Phthalates (commonly used in fragrances for household products)
Perchloroethylene (found in spot removers and carpet cleaners)
Triclosan (found in most soaps that are antibacterial)
Butoxyethanol (found in multi-purpose cleaners)
Chlorine (found in laundry whiteners, toilet bowl cleaners and more.
These are just the most common toxins found in cleaning products too, there are plenty more that you and your family are exposed to.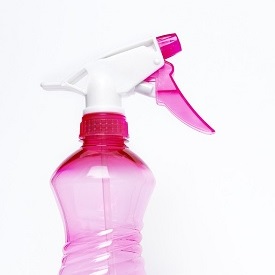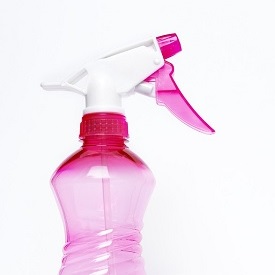 These toxins can cause serious health complications, some of the above have been linked to: Headaches, asthma, reproductive disorders, cancer, hormone disruption and neurotoxicity. Although it is almost impossible to avoid these toxins completely, we can reduce our contact with them. One way of doing this is to find cleaning products that only contain natural and non-toxic ingredients, like the ones listed below.
1. Earth Friendly Products Parsley Plus Multi-surface Cleaner
Parsley Plus is a multi-surface cleaner made using plant extracts. These plant extracts are renewable, and the packaging of the cleaner is totally biodegradable and recyclable. So, this cleaner is great for the environment, but it's also great for your family too. This cleaner contains no chlorine, ammonia or petrochemicals at all; it is as natural as a cleaner can be.
This product from ECOS uses the natural cleaning power of certain plants to keep all of your surfaces clean. Use it in the bathroom, kitchen and just about any other room of your home.
Most people who have tried this cleaner love it. Some love the smell of freshly mown grass, others love it for it's cleaning power. However, some people have noted that this cleaner can be damaging to your eyes. This might be an allergic reaction to an ingredient, but we wouldn't be doing our job if we didn't tell you about it. Nevertheless, it is a great natural cleaner, just make sure you read the list of ingredients before purchasing it.
Buy on Amazon
2. Method Glass Cleaner Spray
Method glass cleaner gives your glass a fresh and minty smell while removing the smudges and streaks. It cleans mirrors and glass extremely well thanks to its formula made from completely natural ingredients.
Although this may smell like mouthwash, don't drink it! This glass cleaner is completely natural and nature makes some very powerful things. So, even though you can't clean your teeth with it, you can certainly clean your mirrors and glass with it.
Method glass cleaner provides a streak-free shine to glass and mirrors anywhere in the home. From the shower to the windows and everything in between, this natural glass cleaner really does work! Some people have said that it creates more streaks than they had to begin with, but we can't help but feel this must have been user error.
Buy on Amazon
3. Method Bathroom Spray
Method bathroom spray is a non-toxic, biodegradable cleaner that does a great job at keeping the grime away in the bathroom. It helps you fight soap scum, mildew and hard water stains all without leaving any nasty residue like ammonia and bleach-based bathroom cleaners often do. Its eucalyptus and mint scent makes your bathroom feel like a lovely, calming place to be, even if some do think the smell isn't strong enough.
As a bathroom cleaner, this spray from Method works great. It doesn't leave any residue behind and does an excellent job at cleaning even stubborn bathroom grime. The fact that it's completely natural and isn't tested on animals is really just a nice little bonus on top of the cleaning power.
Buy on Amazon
4. Ecoleaf Toilet Cleaner
This toilet cleaner from Ecoleaf is approved by the Vegan Society and Cruelty Free International (formerly BUAV). It is made in the UK by Suma which is an ethical worker cooperative and all its ingredients are natural and from sustainable sources. Basically, this toilet cleaner is as natural as they come. The cleaning powder is taken from plant extracts, and it is a power that should be fear by all bacteria!
Not only is this toilet cleaner perhaps the best for the environment on this list, but it is one of the best cleaners on it too. Some people feel that this product lacks power compared to chemical products, and you may need to leave it to work for a little longer than a traditional bleach toilet cleaner. However, this is a small price to pay when the cleaner works so well.
Ecoleaf Toilet Cleaner is good for the environment, and is one of the best non-toxic cleaning products on the market.
Buy on Amazon
5. Ecover Multi Surface Spray Cleaner
As Ecover's name suggests, this multi-surface cleaner is as eco as cleaners come. It is filled with goodness only nature can provide and has a cleaning powder that Mother Nature can be proud of. The spray has no harsh chemicals at all, even though some people say that it has a strong chemical smell.
This isn't just a great natural cleaner, it's a great cleaner altogether. Most multi-surface sprays clean fairly well on some surfaces. This multi-surface spray cleans great in the bathroom, kitchen, on mirrors and glass and leaves no residue thanks to it being all natural! It is an amazing cleaning product that should be in everyone's cleaning arsenal.
Buy on Amazon
Conclusion
We hope this list of non-toxic cleaning products has been helpful. Hopefully, you can find a non-toxic way of keeping your home clean and sparkling while keeping your family's exposure to toxins to a minimum. To find out more about other natural cleaning products for your home, please explore our website further.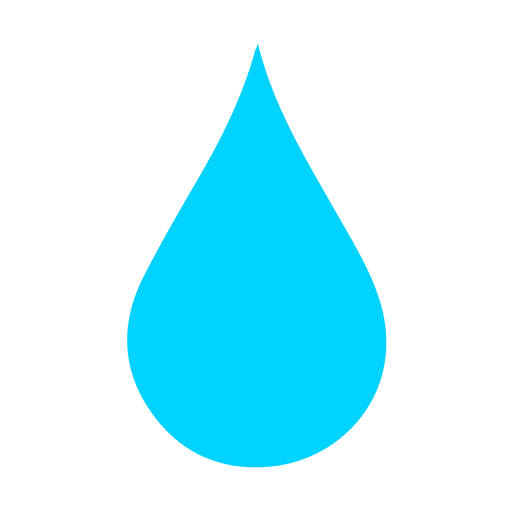 In The Wash is your guide to the best laundry and cleaning products, tips and tricks. Our mission is to solve the UK's cleaning and laundry dilemmas!