The Vax H85-GA-B10 Gator
is currently one of the most popular cordless handheld vacuum cleaners in the UK. Its small size and light weight make it convenient for carrying around the home or out to the car. You can use it to clean up accidents or vacuum areas that would be hard to reach with a regular vacuum cleaner.
The Vax H85-GA-B10 Gator is a budget-priced product, so you might expect its performance to be underwhelming. Find out how it performs in this review.
Specifications
Model number: H85-GA-B10
Weight: 1.2 kg
Dimensions: 38.5 x 14 x 9.5 cm
Capacity: 300 ml
Runtime: 15 minutes
Voltage: 10 volts
How does it work?
The Vax H85-GA-B10 Gator is cordless and has a built-in rechargeable battery that gives a runtime of 15 minutes. You recharge it by plugging the charger provided into the mains.
The vacuum cleaner is just 38.5 cm long and only weights 1.2 kg (about 42 ounces). This means you can hold it with one hand and easily manoeuvre it about.
What is the Vax H85-GA-B10 good for?
The Vax H85-GA-B10 is a small vacuum cleaner with a battery life of just 15 minutes. This means it's not a good choice for going over your whole home. However, it is very light and can be held with just one hand, which makes it good for vacuuming small, awkward spaces like the stairs and the car, or getting dust off upholstery.
It's also a quick and handy alternative to a dustpan and brush for cleaning up crumbs and kitchen waste.
In theory you could use the Vax H85-GA-B10 on the floor, but this isn't a good use of this vacuum cleaner as it has a small head and doesn't have a long handle.
Some of the things this vacuum cleaner is good at picking up include:
Crumbs and kitchen debris
Cat litter stones
Pet hairs
Noise
Despite being smaller than a regular vacuum cleaner, the Vax H85-GA-B10 Gator isn't noticeably quieter. In fact, it's quite loud, and if you have a cat or dog it might frighten them.
Cleaning and maintaining the Vax H85-GA-B10 Gator
The vacuum cleaner has an orange filter button for removing the filter. You can then clean it with an old toothbrush or a cleaning brush. The filter can also be washed in warm water.
Pet hairs
The Vax H85-GA-B10 Gator is fairly powerful for a handheld vacuum cleaner, and deals with pet hairs well. However, if you're looking for a really great vacuum cleaner for pet hairs, you should consider something specially designed for this purpose, like the Vax H85-GA-P18 Gator Pet Cordless Vacuum Cleaner
. This vacuum cleaner is very similar to the H85-GA-B10 reviewed here, but should perform better on pet hairs.
Liquids
This vacuum cleaner is only suited to picking up dry materials, so it shouldn't be used on liquid spillages.
Battery performance
The H85-GA-B10 Gator's battery takes a long time to recharge—at least 10 hours. This is very inconvenient, especially when the vacuum cleaner itself only lasts for 10-15 minutes. However, it's normal for handheld vacuum cleaners to have a much longer charging time than runtime.
Another issue with the battery is that many users have found that the battery deteriorates over time. This meant that after a few months of use it offered much less than the 15 minutes of runtime advertised.
Crevice tool
This cordless vacuum cleaner comes with a crevice tool for reaching difficult areas. This is useful for cleaning in the car. However, the nozzle is quite short, so you still might not be able to reach some areas such as under car seats.
Suction
The Vax H85-GA-B10 offers a good amount of suction for the price, but it might be disappointing if you need something really powerful. This vacuum cleaner struggles to tackle tough jobs, and this is the main reason to think twice about buying it.
Cost
The Vax H85-GA-B10's low price (see on Amazon)
is probably its most attractive feature. It offers good value for money, even if it clearly isn't the most powerful or efficient handheld vacuum cleaner.
Alternatives to consider
If you're looking for something more powerful, you should look for something with a higher voltage like the Black + Decker Lithium Flexi Vacuum
, which uses 18 volts as opposed to the 10.8 used by the Vax H85-GA-B10.
Conclusion
The Vax H85-GA-B10
isn't a bad product, but it is quite limited when it comes to suction and power. While it's good at picking up crumbs and the odd cat hair, it can be frustrating to use when you need more power.
The Vax H85-GA-B10 is a good buy if you want something inexpensive that can be used to clean up occasional mess. However, for most people we would recommend investing a bit more in something more powerful such as the Black + Decker Lithium Flexi Vacuum
.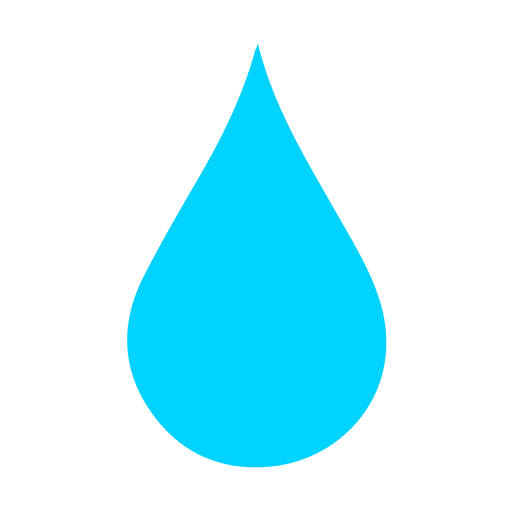 In The Wash is your guide to the best laundry and cleaning products, tips and tricks. Our mission is to solve the UK's cleaning and laundry dilemmas!