In The Wash was founded in 2016 with the goal of solving the UK's cleaning and laundry dilemmas.
The site is managed by Laurence Smith, an online publisher with almost ten years of experience writing and editing content for the web. He launched In The Wash after seeing a gap in the market for a website sharing cleaning and laundry tips with a focus on UK-specific recommendations and information.
In The Wash shares useful tips and tricks to help you keep your home and your clothes clean and well looked after. We also research and recommend the best cleaning and laundry products on the market.
Since launching over five years ago, In The Wash has been quoted in several major publications, including Good Housekeeping and The Guardian.
Our goal is to be the most accurate, useful and clear source of information on the topics we cover. If you think any information on the site is incorrect or could be improved, please contact us and we will strive to fix it as soon as possible!
We don't sell anything on this site, so our running costs are supported by advertising and affiliate commissions instead. For more details on this, please see the disclaimer.
Our Editor
Laurence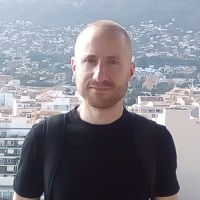 Laurence launched In The Wash in 2016 with the mission of solving the UK's cleaning and laundry dilemmas. Since then, he has edited and fact checked hundreds of articles and learnt a lot about cleaning and laundry in the process!
Our Writers
Jess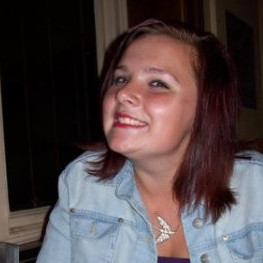 Lover of coffee, painting, and all things cute and fluffy. She's always on the lookout for easier, more gentle ways to tackle awful household chores.
Bethan

Bethan has a passion for exploring, reading, cooking and gardening. When she's not creating culinary delights for her family, she's concocting potions to keep her house clean!
Sarah

Sarah is an adventurous book lover with an animal obsession and a proclivity for travel and spontaneity. She used to passionately despise cleaning, but has grown to enjoy it thanks to learning all the best tricks and shortcuts to guaranteeing a stress-free routine and a spotless home.
Bron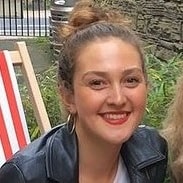 Bron is an elite endurance athlete who loves the outdoors and anything involving food! She doesn't have a huge concentration span, so goes for quick and easy cleaning methods where possible!
Harriet

Harriet is a mother of three who loves going on fun adventures with her family. With three little ones, she has learned the hard way how to keep a busy home clean!
Follow Us
You can follow us on social media and YouTube here: