It is becoming more and more important that everyone does what they can to be eco-friendly and reduce unnecessary waste, chemical, water and energy usage. Looking after the environment is a huge factor and is of great importance, but on a personal level, energy prices are rising, and we all want to save as much as we can on our household bills.
How Much Does a Washing Machine Cost to Run?
Energy costs
On average, a six litre washing machine loads will use around 1 unit of electricity to run an hour-long cycle.
This equates to around 16p a cycle, depending on your energy provider. Some washing machines will use more energy, with many brands using 1.24kWh (equating to 19.8p), and some models will even use as much as 2kWh, giving a cost per cycle of 32p.
The energy costs can tot up very quickly, so it is worth considering which machine is going to offer the best value for money.
Other costs
The upfront cost of a washing machine can vary greatly depending on the brand you opt for and any modern features it may or may not possess.
Washing machines that are more efficient do tend to be more expensive, but it is always worth doing your research – there's no point spending hundreds of pounds extra on a more efficient washing machine if it is only going to save you £10 a year on your electricity bill.
You also need to remember that the washing machine that is cheapest upfront might not be the best option.
Cheaper options may not have good warranties, and if something goes wrong, you may be left out of pocket.
Where you can, try to buy appliances such as washing machines from reputable manufacturers that offer good warranty periods and technical support.
The Most Energy Efficient Washing Machines in the UK
To decide on our top washing machine picks, we have focused on the annual energy consumption of the appliance.
1. AEG Softwater Technology L9FEC966R Washing Machine
Annual energy consumption: 76 kWh
Capacity: 9 kg
AEG pride themselves on quality and innovative features, and that is certainly true with their L9FEC966R washing machine. The machine has a handy 9 kg drum, so is the perfect choice for medium-sized households.
Hard water is a real problem in many areas of the country, and this washing machine's SoftWater technology removes these impurities from the water, allowing detergent to work more efficiently. Another fancy feature of this AEG washing machine is the ÖKOMix Technology – this mixes together the perfect combination of water, detergent and fabric softener to thoroughly clean every fibre of every item of clothing.
Unfortunately, these features don't come cheap. This AEG washing machine might be efficient to run, but in terms of upfront cost, it does sit in a high price bracket.
2. AEG L8FEE965R Freestanding Washing Machine

Annual energy consumption: 106 kWh
Capacity: 9 kg
Like the previous AEG washing machine, the L8FEE965R freestanding washing machine is packed full of features and offers truly excellent performance. This washing machine has a 9kg drum capacity that is ideal for medium-sized households or growing families, and can run a mixed washing load in as little as 59 minutes.
This AEG washing machine has been set up for energy efficiency – even at low temperatures you can achieve incredible cleaning results, without needing to add extra detergent. Again, though, this AEG machine sits in a higher price bracket than other machines on this list, and it may not be an affordable option for everyone.
3. LG V3 F4V308WNW Washing Machine
Annual energy consumption: 115 kWh
Capacity: 8kg
This LG washing machine sits in a much lower price band than the two previous AEG models. The machine has an 8kg capacity that is plenty for medium-sized households and offers a super-convenient 14-minute quick wash programme.
The sensors in the machine can analyse the type of fabrics that are being washed, adapting the settings to ensure the machine isn't using unnecessary energy or water. You don't need to worry if you find a stray sock you've dropped either – this LG machine has a "Pause and Add" feature, that allows you to stop a cycle after it's started to add lost articles.
This washing machine might not be quite as energy efficient in the long term as the AEG models are, but at less than half the upfront cost, it is certainly a strong contender.
4. Samsung ecobubble WW80TA046AX Washing Machine
Annual energy consumption: 116 kWh
Capacity: 8 kg
Whatever the electrical appliance or device, Samsung have always been market-leaders in technology. This ecobubble washing machine has been designed to be able to tackle stubborn stains, has a steam setting that will remove any bacteria or grime that has built up in the drum, and is delightfully quiet when it is running too.
The ecobubble is only slightly more expensive than the LG model, and still sits in a relatively low price bracket. Samsung, however, back up their washing machine with a five-year warranty, so you do have the extra peace of mind should anything go wrong.
How to Save Energy When Using Your Washing Machine
Whilst the energy efficiency label and figures will give you a pretty good indication of how much a new washing machine will cost, there are always steps that you can take to boost the efficiency of an appliance in normal use.
Cycle length
Where possible, try to use shorter wash cycles. This one is especially helpful if you are on a water meter, and this is a great way to reduce the amount of water that your washing machine is using in the average cycle.
Temperature
Stick to cooler temperatures when washing clothing or fabrics that are only lightly soiled. Where possible, try to only use higher temperatures when you are washing articles that are particularly dirty or stained.
Make sure that you do run a higher temperature wash cycle every now and again though, as this will stop bacteria and nasty smells building up in your washing machine.
Load size
Instead of running multiple small washing machine cycles, try to gather up a full load of washing instead. This will bring great savings to both your electricity and water usage.
Stain remover
Stubborn stains can sometimes require multiple washing machine cycles to shift but investing in a good stain remover can stop this from being a necessity. Apply a good stain remover before putting the clothing through the wash, and then you can run the cycle on your normal setting, rather than turning the temperature up or re-running the wash.
Soak before you wash
If a stain remover isn't an option, soak heavily soiled items before putting them in the washing machine. Rub at the stains with household soap so you don't have to rerun a wash.
High spin
Where you can, use a high spin speed. This will mean that your clothing comes out of the washing machine almost dry, and therefore won't need the greatest amount of time in a tumble dryer. Be aware, however, that this is not to be recommended for truly delicate items of clothing.
Off-peak hours
Check your energy tariff – some suppliers and plans have off-peak hours, during which energy prices are cheaper. If you can, try to run your washing machine cycles during these hours to save on the energy costs!
Conclusion
Hopefully you now have more of an idea about which energy-efficient washing machine will suit your lifestyle, pocket and household the best.
The most energy-efficicent washing machine we could find is the AEG Softwater Technology L9FEC966R, with an annual energy consumption of just 76 kWh.
Reducing the energy consumption of your washing machine is not only good to save you money on bills, but it's great for reducing the environmental impact of excessive energy usage. Have fun saving money with your new washing machine!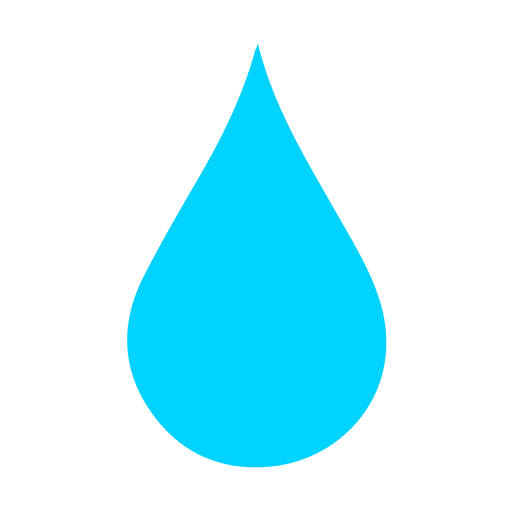 In The Wash is your guide to the best laundry and cleaning products, tips and tricks. Our mission is to solve the UK's cleaning and laundry dilemmas!