Dust can trigger allergic reactions and cause respiratory illnesses, so it's important to try to limit the amount of dust in your home. While vacuum cleaning and dusting helps, they have a limited impact unless they're coupled with an air purifier.
The air inside your home can be more polluted than the air inside due to the higher presence of dust and other unwanted particles. Dust comes from lots of different sources, including furniture, bedding, dead skin cells and clothing. A lot of the dust in our homes comes from outside, especially when the weather is warm and dry.
Best Air Purifiers for Removing Dust in the UK
1. Breathe Fresh Air Purifier Permanent Filter Ionic Pro Cleaner
This air purifier is silent and energy efficient at just 14 Watts, so it's both economical and environmentally friendly. This air purifier is a good size for living rooms and other small rooms. In addition to removing dust, the Breathe Fresh Air Purifier Permanent Filter Ionic Pro Cleaner
will also remove pollen, mould and other particles from the air.
Features and specs
UV-C technology which helps destroy pathogens and harmful micro-organisms
Absorbs VOCs (Volatile Airborne Pollutants)
Includes a carbon filter for reducing odours
Night light which can be turned off
Different intensity settings
Dimensions: 43 cm high x 18 cm deep x 15.5 cm wide
Pros
Works very quickly
Humming noise is quiet and could actually help you sleep
Helps clean the air and reduce the smell after smoking
Cheap
Cons
Design isn't very child-friendly
Verdict
The Breathe Fresh
does a good job at removing dust and making the air feel and smell fresher at a very affordable price.
2. HoMedics HEPA Professional Air Purifier
This air purifier has a permanent HEPA filter meaning it can remove as much as 99.7% of allergens and harmful particles from the air. It's designed to clean small rooms of 11 square metres.
Features and specs
Long-life HEPA filter
Three speeds (high, medium, low)
75 CADR (Clean Air Delivery Rate)
Dimensions: 22 x 38 x 43 cm
Pros
Works quickly
Quiet enough to have on while you're sleeping
Filters out dust and pollen effectively—great for hay fever and allergy sufferers
Cons
Although you can clean the filter, it will probably need replacing after two years or so
Some buyers have complained that their purifier broke after a few months
No timer option
Verdict
Overall, this is a decent air purifier for the price (see on Amazon)
. However, the unit seems to be less reliable than others, and the lack of a carbon filter is disappointing.
3. VonHaus True HEPA Air Purifier
Features and specs
HEPA filter that can eliminate 99.7% of harmful particles and dust
Includes an activate carbon filter
Has a pre-filter and cold catalyst filter
Ioniser function for trapping contaminants and pollutants
Three speed settings
Programmable time control option from 1 to 12 hours
Remote control
26 dB volume
2-year warranty (registration required)
Dimensions: 47 x 25 x 12 cm
Pros
The filter lasts about 6 months, and replacement filters are cheap compared to those required by other models.
Effective at removing dust mite allergens, cat hairs and pollen
Adjustable timer and speed settings
Cons
Relatively loud. You probably won't want to sleep with this air purifier on.
Verdict
The VonHaus True HEPA Air Purifier
is a good air purifier for asthma and hay fever sufferers as it quickly removes dust and improves air quality. The main drawback is that it's quite loud, so you should only buy this air purifier if you don't mind something noisy.
4. HoMedics AR -20 HEPA Filter Air Purifier
Features and specs
HEPA filter which will remove 99.7% of allergens
Approved by the British Allergy Foundation
Designed for rooms of 72 square metres
180 cubic metres an hour air-flow rate
12-hour programmable timer
Three cleaning speeds
LED display
Filter check monitor
Remote control
Dimensions: 18 x 41 x 46 cm
Pros
Provides good allergy relief and should stop you sneezing by effectively removing dust
Remote control is very useful if you're in bed or on the soda
Has an effective HEPA filter
Cons
Lights are bright, so they might disturb you if you have it in the bedroom
Quite noisy except on the lowest speed setting
Verdict
The HoMedics AR -20 HEPA Filter Air Purifier is good value for money. It's a little loud, but it does a good job of freshening up the air and reducing allergy and hay fever symptoms. If you are a smoker or have a dog you will also find it very helpful in improving air quality.
What to Know About Air Purifiers
HEPA air filters
The most effective air purifiers for removing dust are those that use HEPA (High Efficiency Particulate Air) filters. These filters can remove as much as 99.97% of the airborne dust particles in your home, which is a drastic reduction in the amount of harmful dust floating about.
HEPA filters were designed in the 1940s by US scientists working on the Manhattan Project researching nuclear weapons. The 99.97% dust reduction figure applies to dust particles that are 0.3 microns in size. These are the hardest dust particles to trap, and therefore the most likely to enter your lungs.
Carbon filters
Many air purifiers come with activated carbon filters which reduce odours. Air purifiers with carbon filters therefore kill two birds with one stone: removing dust and pollutants while also removing smells. This is good if you're a smoker or have pets. These air purifiers are usually more expensive, but you could get around this by buying a cheaper air purifier without a carbon filter and then buying a cheap activated carbon filter and putting it in front of the filter.
How air purifiers work
Air purifiers work by circulating air in the room while at the same time pulling in small particles including dust particles. The air is passed through the filter while the particles get trapped in it. These particles would otherwise eventually form as dust on the surfaces of things, or be inhaled and possible cause allergy symptoms.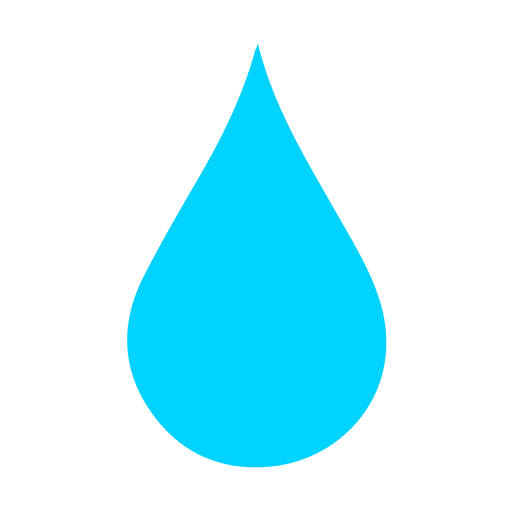 In The Wash is your guide to the best laundry and cleaning products, tips and tricks. Our mission is to solve the UK's cleaning and laundry dilemmas!