Handheld vacuum cleaners are very convenient for vacuuming the stairs, the car and other small spaces. They come in two main types: corded vacuum cleaners which use mains power and cordless vacuum cleaners that run on a battery.
Advantages of corded handheld vacuum cleaners
You don't need to worry about battery life. Corded vacuum cleaners usually only last about 15 minutes.
They don't need recharging. Charging a cordless vac can take 10 hours.
Advantages of cordless vacuum cleaners
Easy to take out to the car
No danger of tripping over the cable
Below are some of the best handheld vacuum cleaners currently available in the UK.
AEG AG71a RapidClean Stair and Car Handheld Vacuum Cleaner
The AEG RapidClean AG71a
is a bagless cyclonic vacuum cleaner that's ideal for cleaning the stairs or your car. It comes with a stretch hose which is useful for getting into difficult-to-reach areas for example the handbrake in your car. This handheld vac uses mains power rather than a battery, which means you can use it for as long as you need to without worrying about running out of power.
Features and specs
Accessories: Crevice nozzle and stretch hose
Bag type: Bagless
Capacity: 0.6 litres
Filter: 2-layer microfibre filter
Cable length: 6 metres
Warranty: 1 year
Power: 700 W, mains-powered
Weight: 2.6 kg
Pros
Powerful suction
Good at getting into corners
Good cable length (6 metres)
Easy to empty
Effective at cleaning dog and cat hair
Cons
Isn't cordless, so it might be hard to use in the car. However, using mains power means you aren't limited by battery life.
No cord clip for storing the cord
Verdict
The AEG RapidClean AG71a
offers good value for money and is very handy for getting into crevices and cleaning the stairs.
Vax H85-GA-B10 Gator Cordless Handheld Vacuum Cleaner
The Vax H85-GA-B10 Gator
is a cordless handheld vacuum cleaner which is good for cleaning hard-to-reach areas thanks to its built-in crevice tools. It's designed to be easy to empty without creating a mess.
Features and specs
Accessories: Crevice tools
Bag type: Uses a bag
Capacity: 0.3 litres
Warranty: 2-year guarantee
Power: 10.8 V battery with 15 minutes of battery life
Weight: 1.2 kg
Pros
Low price
Lasts long enough to clean the car (15 minutes)
Light and easy to manoeuvre
Very easy to empty in the bin
Cons
Could be more powerful. It has 10.8 volts of power, which might not be enough for pet hair.
Verdict
This is a good budget cordless vacuum cleaner provided you don't need something very powerful. Read more reviews on Amazon.
Dirt Devil HandiMate Handheld Vacuum Cleaner
The Dirt Devil HandiMate
is a cheap handheld vacuum cleaner that would be good for using in the car. It has a ten minute battery life which is quite short, but should be enough for doing the car or the stairs.
Features and specs
Accessories: Crevice tool and dusting brush
Bag type: Bagless
Capacity: 0.4 litres
Power: 6 Volt battery with 10 minute battery life, 50 Watts
Weight: 898 g
Pros
Dusting brush for cleaning upholstery, sofas, blinds and car seats
Easy to empty
Small and light
No cables
7-hour charge time is better than many other cordless vacuum cleaners
Cons
Relatively low suction, so it might not be very good for cleaning pet hairs.
Nozzle is quite small
Filter is quite hard to clean
Verdict
This small vacuum cleaner has enough battery life for cleaning small areas such as the car. It's a cheap product (see price on Amazon)
that is good for picking up dust and crumbs but not quite powerful enough for pet hairs.
VonHaus 1000W 2-in-1 Upright Stick & Handheld Vacuum Cleaner
The VonHaus 1000W 2-in-1 Stick Vacuum
is a lightweight vacuum cleaner designed to reach difficult places like the back of the sofa and under the bed. It can be used as an upright vacuum cleaner or as a handheld vacuum cleaner using the detachable extension tube.
Features and specs
Accessories: Nozzle
Bag type: Bagless
Capacity: 1.3 litres
Filter:  HEPA filters with sponge filtration system
Cable length: 6 m
Warranty: 2 years (registration required)
Power: 1000W, mains-powered
Weight:  2.9 kg
Pros
Good at picking up dog hairs
Small and light
Adjustable handle length
Can be used as a handheld or like a regular vacuum cleaner
Good amount of suction
Low price
Cons
Doesn't feel very robust
Only rated 'D' for air quality in EU testing, so it won't do a very good job of cleaning dust from the air
Verdict
The VonHaus 2-in-1
is an impressive little vacuum cleaner for the price. It has a good level of suction and can tackle cat and dog hair easily. It's a good size for using in a small flat, but since it's corded it's not ideal for hoovering the car.
Related posts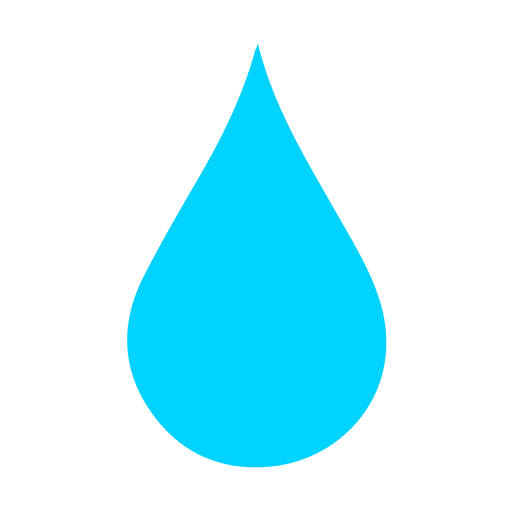 In The Wash is your guide to the best laundry and cleaning products, tips and tricks. Our mission is to solve the UK's cleaning and laundry dilemmas!