While the idea of washing your pillows can be quite daunting, it is something that should be done at least every six months!
Keeping your pillows clean will prevent any smells, mould or bacteria from collecting there and will keep you healthy and sleeping soundly at night. Dust mites are very real and the best way to prevent them from affecting your health is to keep your bedding nice and clean.
It's natural to feel concerned that washing your pillows yourself may ruin them and leave them lumpy or out of shape, but if you follow these easy steps, the process should be quick and painless and you pillows should emerge good as new.
1. Check the Labels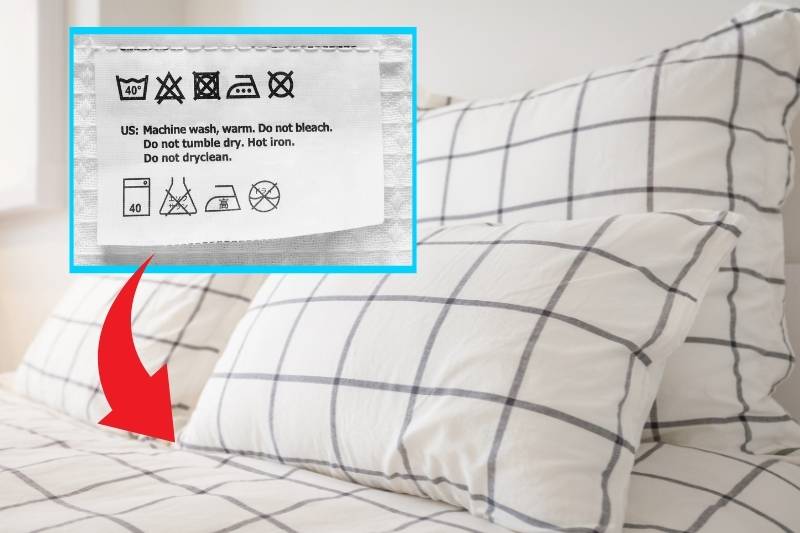 The label on your pillows should indicate to you whether or not they will be safe in a machine wash. Most cotton, down, and synthetic pillows should be absolutely fine in your machine.
If you are still concerned about putting your pillows into your machine, there is always the option of washing them by hand.
2. Put the Pillows into the Machine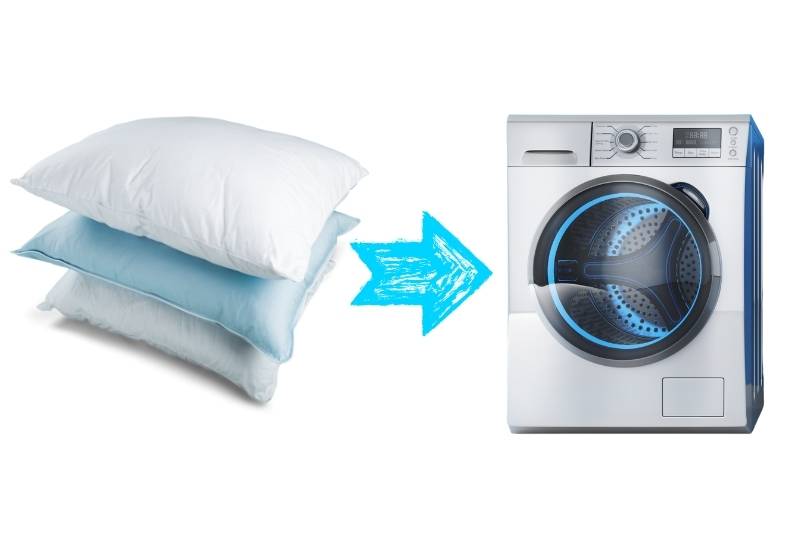 The safest and most effective way to wash your pillows is to run them through a gentle cycle with warm or hot water. Make sure that the detergent you use is mild and not too harsh.
To keep your machine perfectly balanced, wash two pillows at a time, ideally of the same size and weight. If the pillows are still too wet when the cycle is over, run them again on a spin and drain cycle to remove any excess moisture.
If you are hand washing your pillows, be sure to use a mild soap or detergent and keep the water at a warm but not overly hot temperature.
3. Tumble Dry if Possible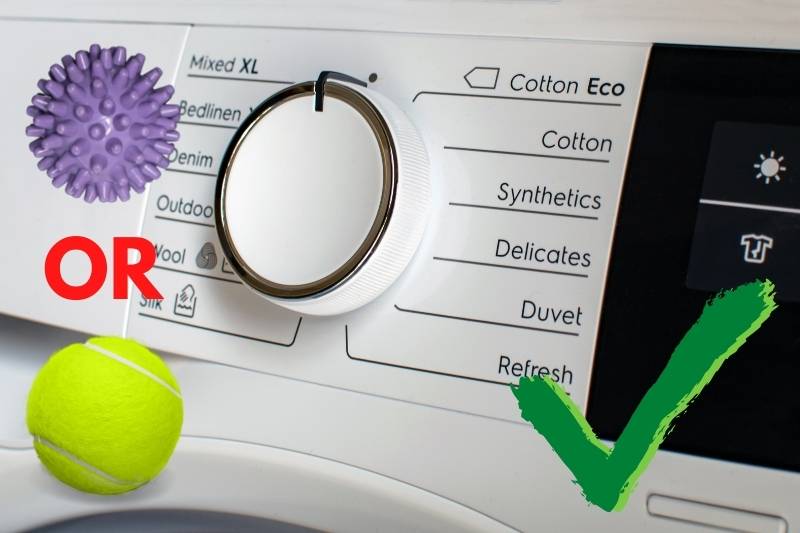 If you have a tumble dryer then the next step would be to run the pillows through a full one-hour drying cycle with moderate heat. Stop the cycle every ten minutes or so and take the pillows out to give them a good shake and fluff.
If your pillows are feather or down, try using the no-heat setting. This will take a little longer but should prevent any clumps from forming in the feathers. Some tennis or dryer balls would also be beneficial here.
You can also try adding tennis or dryer balls to your machine through the drying process of your synthetic or cotton pillows as these will help the pillows to retain their fluffiness and stop any potential clumping.
Pillows can also be air-dried, but ideally in an area will great ventilation and not anywhere that is overly humid or damp. If you can dry our pillows outdoors in the sunshine that would be ideal, but as the UK weather does not always play nice, this is sometimes impossible.
Whatever method you end up using to dry the pillows, make sure that they are fully dry before putting them back on your bed, as you don't want to risk any mould or bacteria growing in damp patches.
4. Foam Pillows Have a Different Method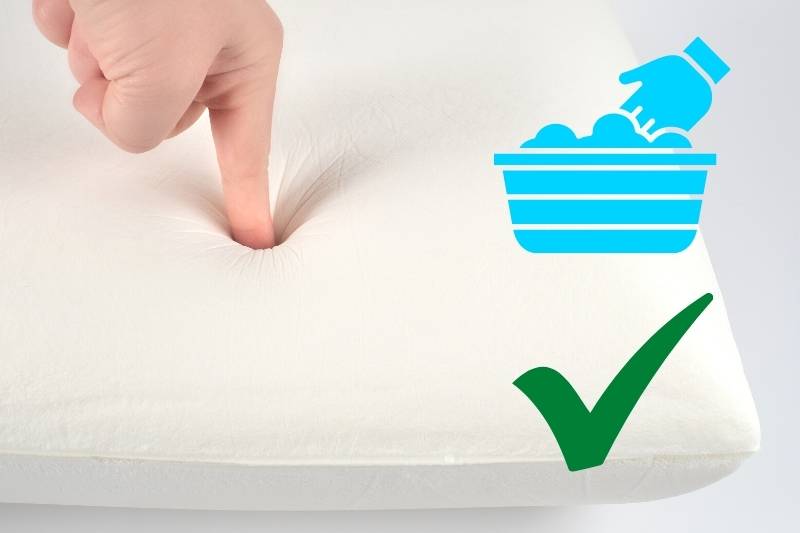 Foam pillows will not succeed as well in the same wash cycle as cotton, synthetic, or down pillows. It is usually a safer option to wash these pillows by hand and with warm water and a gentle detergent.
Before wetting the foam pillows, grab your vacuum and suck up any dust or dirt that may have gathered in the confines of your pillow. Then pat the pillow down with a cloth that is damp and dipped in some mild detergent.
Once the foam pillows are clean, put them into your tumble dryer if you have one. To keep the pillows light and fluffy, try adding a couple of dryer or tennis balls into the machine as well. These will move between the pillows and stop them from losing any of their body or shape.
Be sure to read the instructions on the label for foam pillows especially, as there is a higher risk of fire with these pillows when they are exposed to heat.
Conclusion
If you want to be sure that your pillows remain clean and hygienic, be sure to wash them at least two to three times each year. It's important to make sure that they are being washed properly and are not at all damp when going back onto your bed, as that could become a breeding ground for mould.
Washing your pillows will only be effective for around two years. Once your pillows have started to lose their height and shape, or if they've become stained or misshapen, it may be time to consider replacing them with some nice new ones!

An adventurous book lover with an animal obsession and a proclivity for travel and spontaneity. Used to passionately despise cleaning but has grown to enjoy it thanks to learning all the best tricks and shortcuts to guaranteeing a stress-free routine and a spotless home.