A Vax carpet cleaner that doesn't pick up water is a real problem. It's not enough that you still have grubby carpets after using the cleaner, but you've also got a mini swimming pool in the front room to deal with!
Alas, as bad as this all sounds there are plenty of solutions you can try to make sure this aquatic affair doesn't happen again! Check out my causes and solutions below.
Causes
There are a number of reasons why your Vax carpet cleaner is not picking up water. You can read about them below:
The dirty water tank is full

– which means it cannot possibly pick up more water.

There may be an obstruction

that stops the water on the carpet from being sucked up and into the dirty water tank.

Perhaps there is some

damage to the internal seals

near the dirty water tank – that means that water could be leaking out of the Vax.

The Vax carpet cleaner's

suction port might not be working

as it should – it won't be sucking water up correctly, so the water is left behind on the carpet.

The Vax might not be set up on the correct settings

– the machine won't pick up water if it doesn't know it's supposed to do that.

The carpet cleaner might not have been assembled correctly

– there could be something loose, this then hinders the cleaning process.
Now you know the likely causes, let's check out some solutions!
Solutions
If your Vax isn't performing as it should check out the solutions below to get your Vax back to working condition as soon as possible!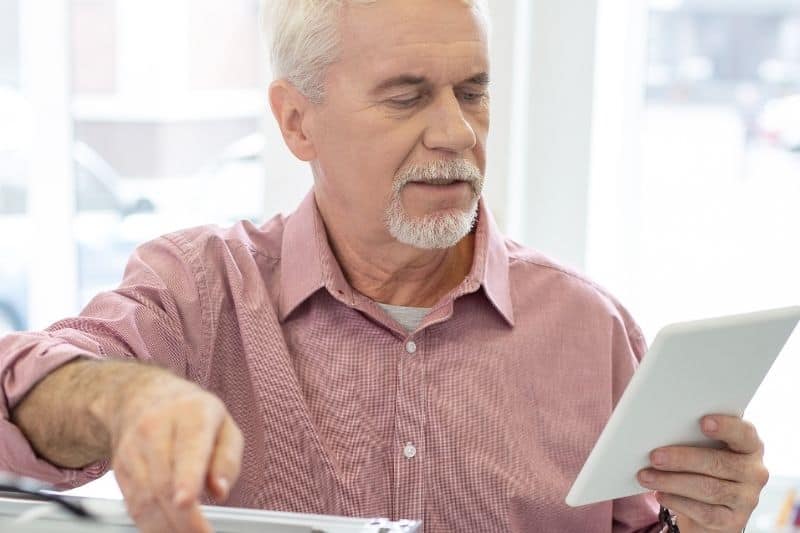 Solution 1: Read the Vax carpet cleaner manual carefully before you begin
This may be a little obvious, but before you use any appliance you should read the user manual before you start working with the new gadget. Your Vax carpet cleaner is no exception to this rule!
Of course, user manuals can be quite long and boring, but they can also be filled with lots of helpful tips and tricks that you can use yourself when using the appliance.
Manuals also come with instructions on how to assemble appliances correctly, and they tell you how to use the machines properly.
Your Vax may not be picking up water off your carpet because the machine itself has not been assembled correctly.
A tiny assembling error, that could be fixed in no time at all, could be causing this watery problem. Refer to your manual for advice and you could save yourself a lot of time!
If you've thrown out your copy of the user guide you can find a list of guides on the Vax website – pick the manual you need.
Solution 2: Use the correct settings
To follow on from the point above, before you start cleaning your carpet you should make sure that your Vax carpet cleaner is on the right setting.
It's very easy to assume that a new carpet cleaner is ready to go when it's come straight out of its box. But, sometimes it's worth checking it out to see if it's actually set up properly.
This is a really cheap solution and one that could save you a lot of money in the long run. Make sure your carpet cleaner is set up to do what you want it to do, and then start cleaning.
Solution 3: Make sure there is suction
If you notice a lot of water being left behind after you've used your Vax, you need to stop cleaning with it immediately, and check to see if the suction port is working as it should.
If the water isn't being sucked into the carpet cleaner, it's going to be left on the floor.
To check to see if this is the problem you need to switch the Vax off and remove the water tanks.
Then switch the machine on again, and place your hand over the suction port to check if you can feel air being sucked in. If you can't feel any suction, then this is likely to be the cause of your problem.
Contact Vax for further advice, or if you've recently bought your Vax carpet cleaner you could take it back to the shop you bought it in.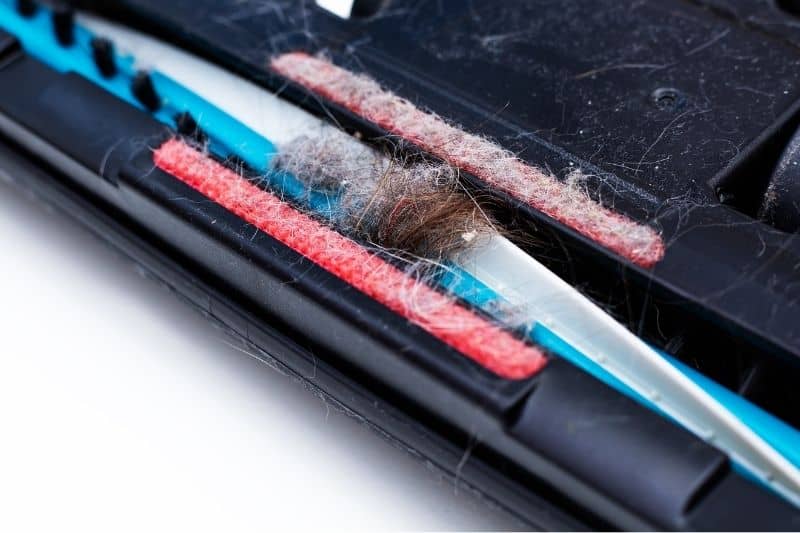 Solution 4: Remove any obstructions
As you go around washing your carpets in your home you'll pick up lots of different types of dirt. Your Vax carpet cleaner may not be picking up water because the machine has picked up too much grime, and has become blocked up.
Check around the head of the carpet cleaner for anything obvious that might make the suction on the Vax weaker, or look for clumps of hair that could be caught in the bristles.
To remove any obstructions from a Vax carpet cleaner you need to:
Remove the water tanks.

Put the machine on the floor but lie it on its back.

Look at the brush to see if you can see any obvious chunks of dirt.

Pull but ideally cut out any hair you see dangling in the bristles.

Refer to your user manual to see how you remove the brush bar from the machine – there may be some difference from one Vax model to another.

When the brush bar is loose you can check it out for any other obstructions.

Replace the brush bar.
Solution 5: Check for any damages
Occasionally, damages to the seals can cause Vax carpet cleaners to leave traces of water on carpets. This is because the water is leaking out of the machine.
A simple solution is to check that all of the seals around the water tanks are in one piece. If the seals are broken and/or damaged, the seals will need to be replaced. This shouldn't take too long to do and the seals can be bought from the Vax website.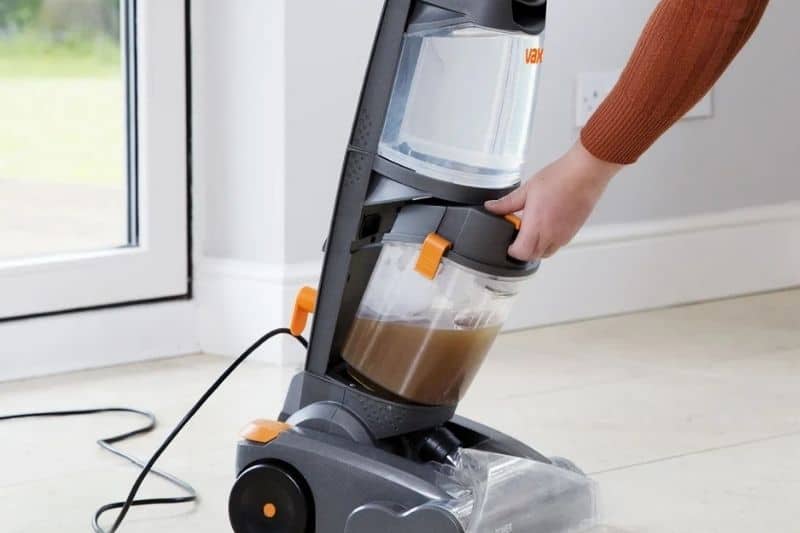 Solution 6: Empty the dirty water tank
Another solution that is always worth trying is to empty the dirty water tank on your Vax carpet cleaner.
Sometimes the tank gets too full and it cannot possibly pick up more water from the carpet. In the end the water gets left behind.
To empty a dirty water tank on a Vax all you need to do is:
Refer to your user manual for help.

Pull the handle that's on the dirty water tank.

Lift the handle up.

Remove the water tank.

Tip the water away.

Rinse the tank under some hot water.

Replace the tank.
Don't try cleaning your carpet without putting the dirty water tank back – this will just cause a mess for you.
Solution 7: An independent specialists
There are many hoover and carpet cleaning specialists around the UK who specialise in helping people get their cleaning appliances back to working order.
If you have tried the solutions above and you've not cured the problem, you could contact one of these specialists for advice.
Specialists in this area can be reasonably priced, but you should always do your research before you contact them to get your Vax fixed. And when you do get an appointment, remember to ask plenty of questions, particularly about parts and labour costs.
Solution 8: Phone the Vax helpline
If you find that the solutions above don't work for you, it's probably a good idea to give the Vax helpline a call.
There are a number of ways you can get in touch with them, for example, on the telephone, email, social media, online chat or you can write to them. They'll be happy to chat about your Vax and its problems with you.
Conclusion
A Vax carpet cleaner that leaves water behind is not fulfilling its purpose. In fact, it causes more of a headache than anything else. But there are many solutions you can try out and most of them won't cost you too much either!
FAQs
How do I dry my soaking wet carpet?
You need to act fast, and get plenty of towels spread out across the wet area. Dampen down the towels so they get saturated in water. Replace the towels when they are soaked through.
Then get some fan heaters, or fans, on the go and point them towards the wet area. The air circulating will help to dry out the carpet. You will have to do this for some time.
You really should check under the carpet to see the extent of the problem too.

Bethan has a passion for exploring, reading, cooking and gardening! When she's not creating culinary delights for her family, she's concocting potions to keep her house clean!