Renowned for their long-lasting durability and waterproof qualities, wax jackets are a classic wardrobe staple for many Brits. However, not everyone knows how to clean them correctly and if you get it wrong, you could end up damaging your jacket beyond repair.
So, if yours is in desperate need of a refresh after lots of weekend rambling and you're not sure where to start, read on to learn how to wash and rewax your wax jacket the right way.
Can a Wax Jacket Be Washed?
Wax jackets can't be cleaned in a washing machine like other clothing. This is due to the special paraffin-wax coating used to make the heavy cotton fabric resistant to water.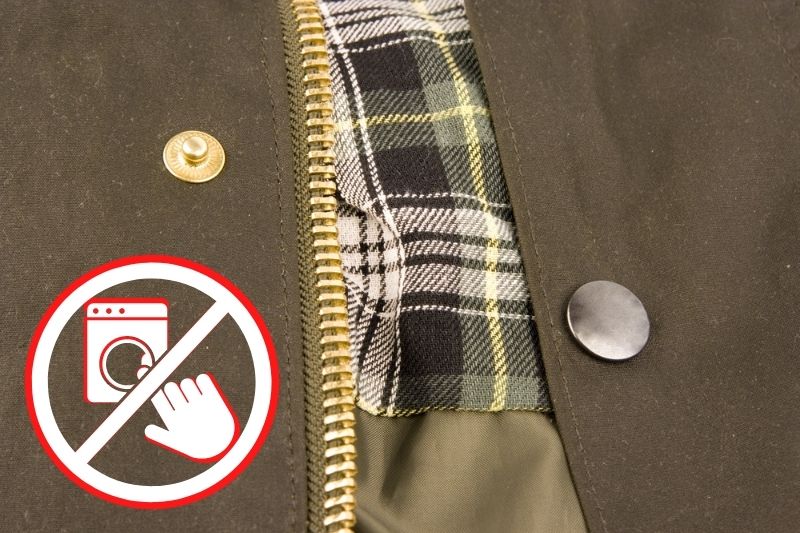 If washed in a machine, the protective oils that act as a rain barrier will be stripped and the jacket will no longer be waterproof. Once this happens, the jacket can't be reproofed and the damage is permanent, so you need to avoid this mistake at all costs. Instead, you should clean your wax jacket by hand and reproof it to maintain its effectiveness in wet weather.
How to Clean and Rewax Your Jacket
What you'll need:
Clean brush or rag
Sponge
Soft, lint-free cloth
Reproofing wax (such as Barbour Thornproof Dressing)
Bowl of cold water (for cleaning)
Bowl of hot water (for melting the wax)
Bin liner or plastic sheet
Hairdryer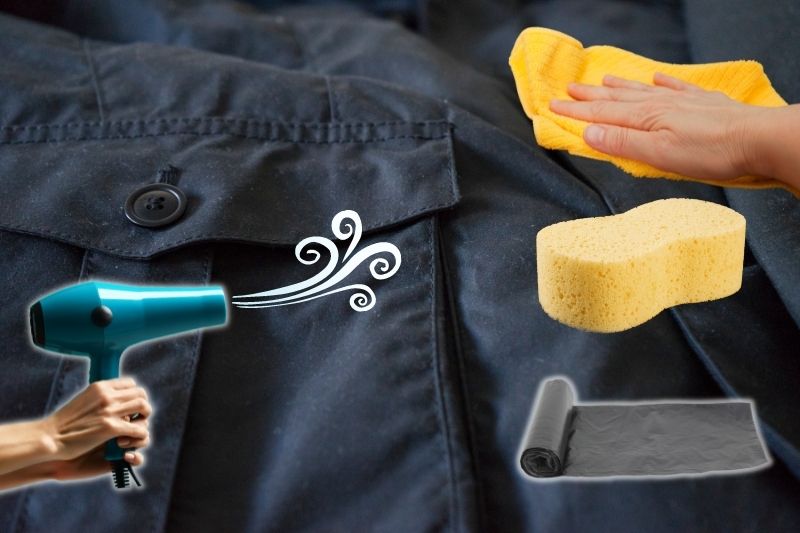 Cleaning steps:
Start by removing any loose dirt from your jacket with a clean brush or rag. You can do this with your jacket laid flat or hung up. Either way, it's a good idea to lay out a biner liner to catch the loose particles as you dust them off.
Next, clean the surface of your jacket using a sponge and clean, cold water. Be sure to squeeze any excess water out of the sponge to avoid soaking the fabric and don't use soap or detergent as this will damage the wax coating. Don't iron or dry clean the jacket for the same reason and always read the directions on the care label.
Once clean, hang your jacket up in a warm and well-ventilated room until it's completely dry.
Next, it's time to reproof your jacket. This should be done around once a year to refresh the wax and maintain your jacket's water resistant outer layer. Plus, if you wear your jacket a lot, reproofing will help keep the colour bold so it looks less worn.
Tip: Reproof your wax jacket at the end of the summer so it's fully proofed and ready for action in the rainy autumn and winter seasons.
While wax jacket producers like Barbour offer reproofing services, it's much cheaper to do it yourself, and pretty straightforward too. Opt for a wax made by the same brand as your jacket for best results. One tin is usually enough to coat one jacket, but if it's a large size or very worn, you may need two tins to ensure full coverage. Then follow the steps below:
Reproofing steps:
Start by melting the wax by placing the tin in a bowl of hot water with the lid removed. After around 20 minutes, it should be fully liquidised, making it much easier to apply.
Make sure your jacket is at roughly room temperature (not cold) before you begin. Zip it up to protect the inside and lay it out on a flat surface covered with a plastic sheet or bin liner to protect against spillages. Keep the tin of wax in the hot water to prevent it from solidifying and top it up as needed.
Take a clean sponge and work the wax into the jacket using a circular motion. Focus on one area at a time and make sure you coat the seams, pocket flaps and areas that get a lot of friction like the under arms and elbows. These spots typically wear faster and are often the cause of leaks if missed, so it's important they're covered. However, always keep the wax away from the corduroy collar and inner fabric to avoid staining.
Once you've coated the entire jacket, take a clean, lint-free cloth and wipe off any excess build-up of wax. You can then take a hairdryer on a low setting and use it to blend the wax out for a more even finish.
When you're done, hang your jacket to air dry in a warm and well-ventilated room overnight. Place a bin liner or plastic sheet underneath to catch any drops, as your jacket may shed excess wax for a while after reproofing. This is perfectly normal, so don't panic if it happens to you!
Tip: Never tumble dry your wax jacket as the heat will strip the oils out of it destroying the waterproof wax coating, just like detergent will in the washing machine.
How Do You Clean the Inside of a Wax Jacket?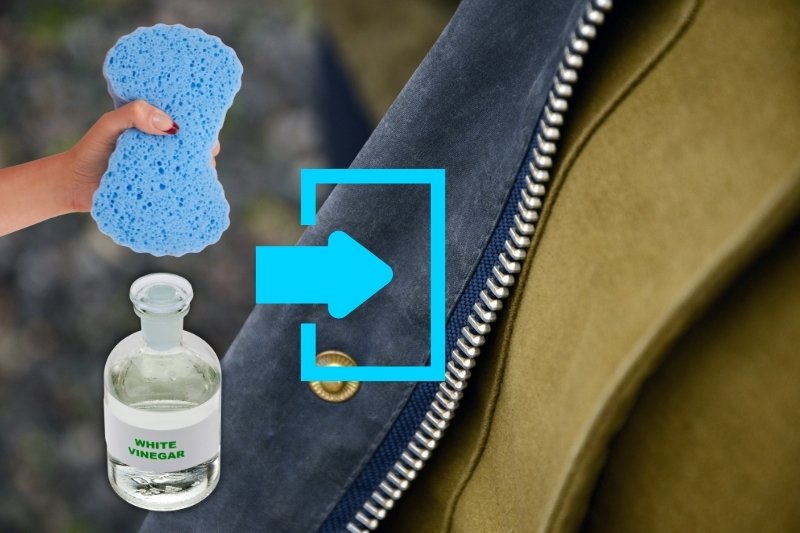 If you've been wearing your wax jacket for a while, it's likely the inside has become a little grubby too. It may have even started to smell – particularly under the arms. While it might be tempting to run it through the washing machine at this stage, as we've explained above, this would be a big mistake!
Instead, use a clean sponge and some cold water to blot out any dirt marks. Next, dilute some white vinegar with water and gently dab it into the fabric to cancel out any odours.
Just make sure you squeeze any excess liquid out of the sponge beforehand so you don't soak the fabric unnecessarily. When the jacket has fully dried, it will be odour-free and ready to wear.
With everything we've covered above, you should now have a better idea of how to clean your wax jacket the right way. You'll also know some of the key things to avoid during the process to ensure you don't make a costly mistake.
Looking for more handy laundry tips? Explore the rest of In The Wash for advice on keeping your favourite items of clothing in tip-top condition.

A proud Yorkshire lass with a love for movies, music and cosy nights in! Once a self-confessed avoider of cleaning, she's always on the lookout for new ways to make household chores as quick and simple as possible.