You decide to spontaneously dive into that lake you just drove past. Swimming in the fresh water, absorbing the sun and the smiles of those around you; everything is bliss.
And then comes the wet clothes and towels.
You ask yourself: "How can I dry my clothes in the car?'
The time it takes for your clothes to dry in a car will be highly dependent on the weather. There are a few little tricks, however, that will speed up the process.
Read on to find some of the best ways to dry your clothes whilst on the road.
Drying Your Clothes in Warm Weather
If you're lucky enough to be driving during the summer, or in particularly warm weather, there are a lot of ways to dry your clothes. Here are a few ideas:
First and foremost, wring out the moisture from your clothes, as much as you can. This is easy to do and it will make them dry faster.
Option 1: Dry your clothes while driving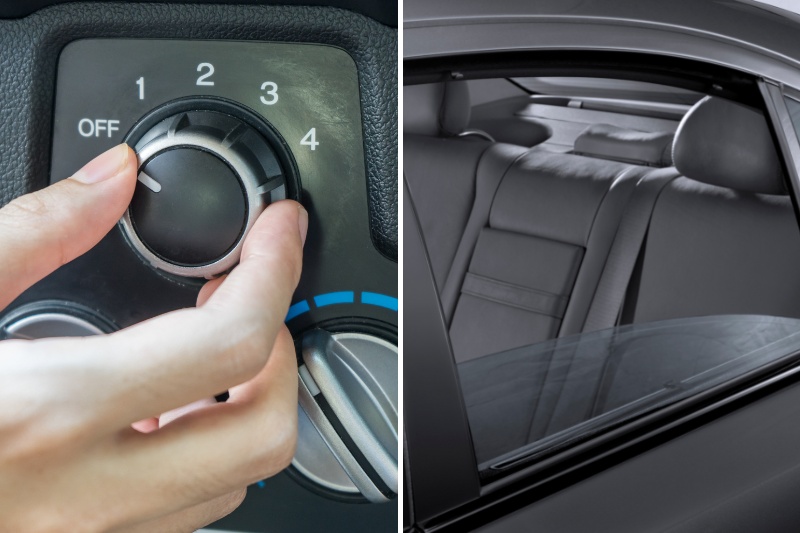 If you need to hit the road, hang your clothes up inside the car, either over the seats or near the windows.
Turn off the air conditioning and open the windows fully. The inflow of air will dry your clothes in no time.
Option 2: Park in the sunshine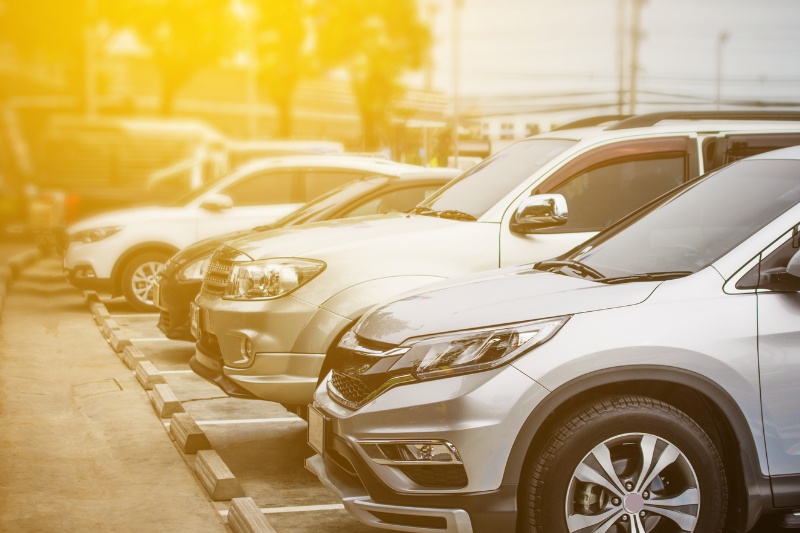 Parking your car in the sun and hanging the clothes near the windows is another effective option.
The sun will make the inside of the car very warm, which will help remove the dampness from your clothes. If you can, open the windows.
Option 3: Use a travel clothesline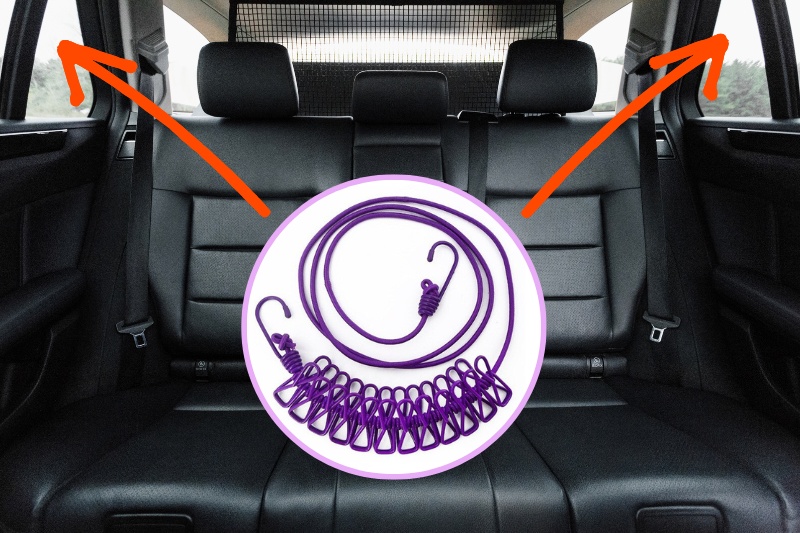 You could use a travel clothesline either inside your car or outside it, if you are camping.
Portable clotheslines like this LELUSH Portable Washing Line are simple, compact and cheap products that can make your road trip experience more pleasant.
Specific clotheslines for your car can also be purchased, but they are a bit more expensive.
Option 4: Air dry your clothes outside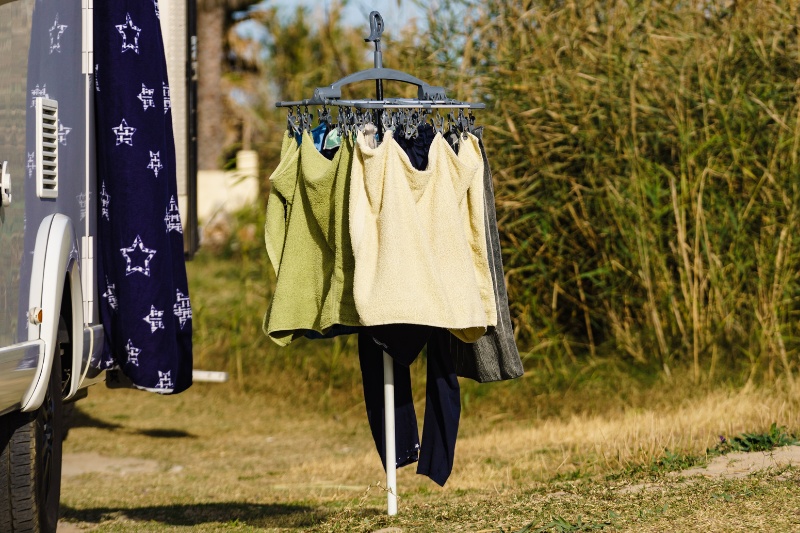 If you have time to stop and air dry your clothes outside, this will be better than trying to dry them in your car.
Find a good spot in the sunshine to put your wet clothes. Open air is much less humid than inside your car, so your clothes will be dry in a couple hours.
If you're very organised about your trip you'll have brought a foldable drying rack or clothes line. For most of us, that doesn't apply, so try slinging the clothes over a branch or over the back of a chair.
Alternatively, you can try hanging the clothes over the seats of your car. Opening the doors or the windows will help to help circulate the air to remove moisture.
Drying Your Clothes in Cold Weather
In chillier and more humid weather, hanging your clothes outside or in your car will take a very long time to dry. You have a few options here:
Option 1: The towel trick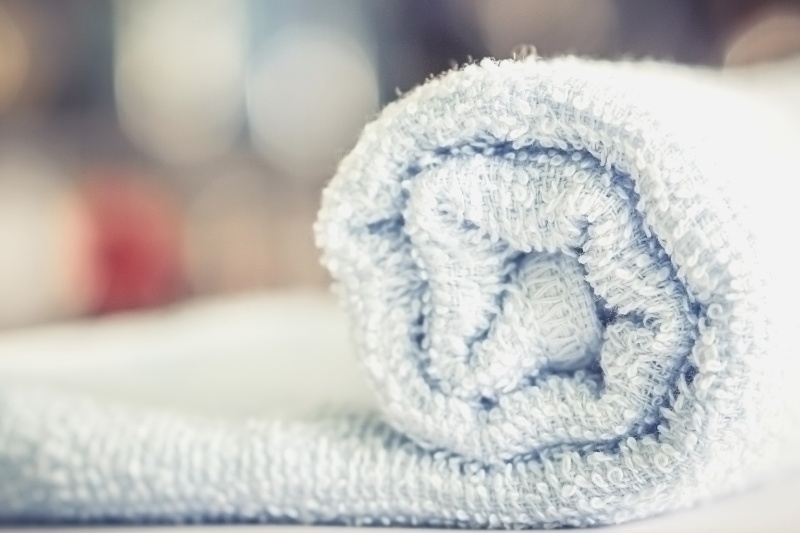 A common trick used by many campers and travellers to dry clothes is using a towel.
First, find a dry towel and lay it out flat somewhere. Grab your soggy garments, twist them to wring out as much water as possible.
Next, you'll want to place them on your dry towel, and roll it up tight.
Although it may not completely dry your clothes, the towel will absorb a lot of the moisture, which will make your clothes dry a lot faster when you hang it up inside the car.
Option 2: Launderette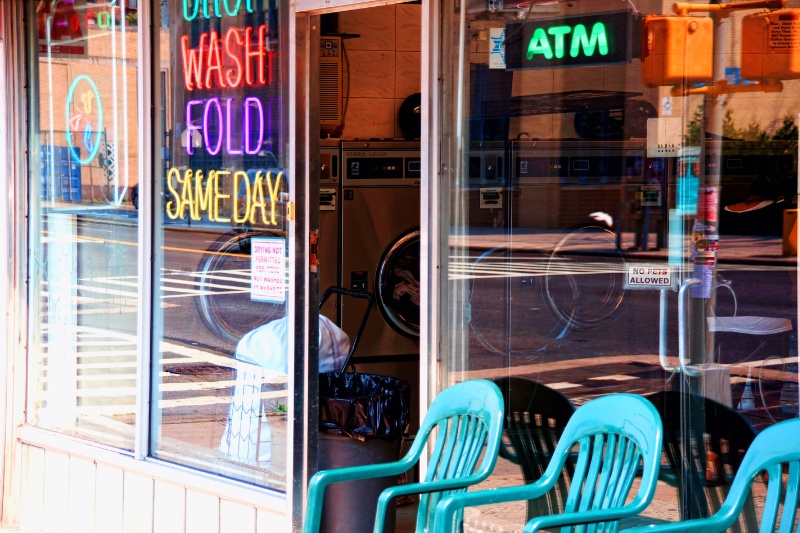 The other option is to try and find a nearby launderette. These are relatively cheap, and a quick Google will give you directions to the nearest one.
Perhaps plan to go for lunch or a coffee while you wait, as they usually take about 45 minutes to tumble dry your clothes.
This, of course, is harder to do if you're in a very rural area, with no nearby towns or cities.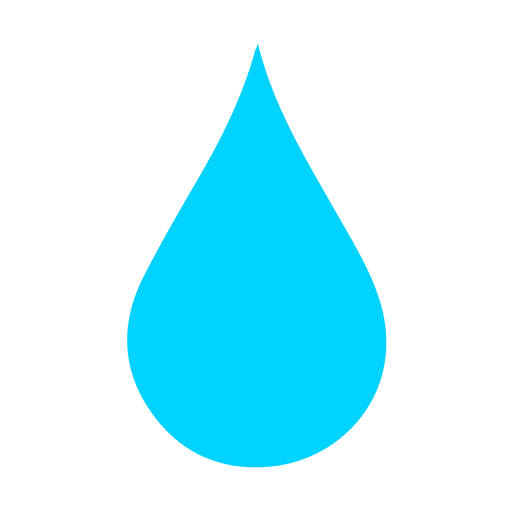 In The Wash is your guide to the best laundry and cleaning products, tips and tricks. Our mission is to solve the UK's cleaning and laundry dilemmas!