Kids can get into all sorts of messy situations and even though a blazer isn't in direct contact with the skin, it is exposed to pollution, food stains, sticky hands and other dirt.
Some people choose never to wash their child's school blazer. However, if your child is going to be wearing the same school blazer for a year or more, you will need to clean the blazer to keep things hygienic.
In this article we explain how to wash a school blazer, how often to wash it and how to deal with delicate materials such as wool.
How Often Should You Wash a School Blazer?
This depends on how dirty the blazer is and how you're planning to clean it. As mentioned before, it's not in direct contact with skin, so it doesn't need to be washed regularly.
If the blazer gets a stain, wash it as soon as possible. Otherwise, some people choose to wash them before school starts and then again at the end of the year. Some people prefer to give them a wash before each semester begins.
If you're planning to wash the blazer in the washing machine, try not to wash it too regularly as it will reduce the blazer's lifespan.
However, if you have a steam cleaner at your disposal, you may wish to clean it more often.
How to Wash a School Blazer in the Washing Machine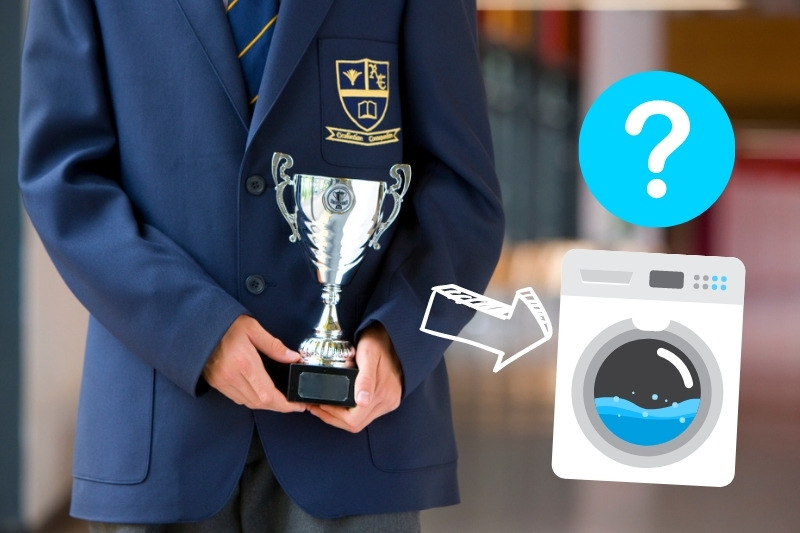 For the most part, school blazers can be machine washed. However, always check the care label as some blazers are made from wool which can't be machine washed on a normal cycle.
When machine washing a blazer, there is always a worry that the garment will become misshapen or damaged after a few washes.
Here's how to wash a school blazer:
Empty the pockets before washing. Kids shove all sorts into their pockets, so you don't want a rogue pen staining the blazer.
Check the care label for washing instructions. Make sure it can be machine washed.
Wash on a cooler temperature or 30 or 40 degrees Celsius.
Wash on a delicates cycle if possible, with a delicates or colour care detergent to reduce colour fading.
Avoid tumble drying blazers. Instead, hang them up to dry on a clothes hanger so that they retain their shape. Before hanging, be sure to wring out any excess water as soaking wet clothes are heavy and cause stretching.
How to Clean a Wool Blazer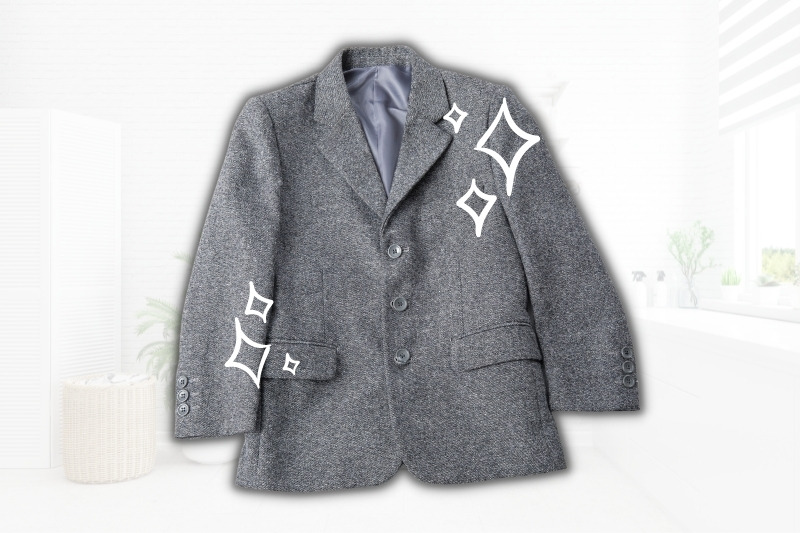 Some school blazers are made using wool so they can be used as an outer layer that will keep kids warm.
Always check the care label for cleaning instructions, but, generally, it's best not to machine wash wool. Instead, you can hand wash it in lukewarm water using a hand wash or wool wash detergent, or take it to the dry cleaners to be safe.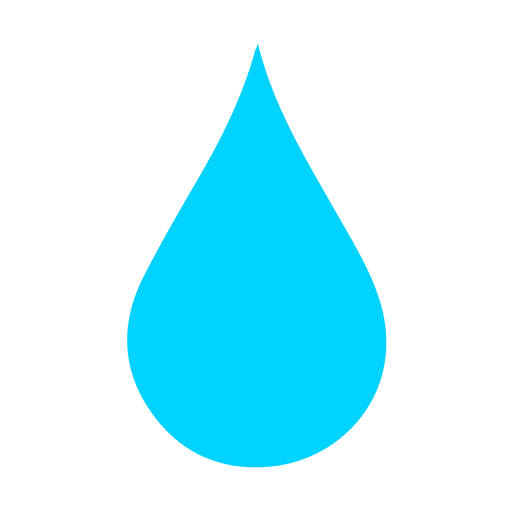 In The Wash is your guide to the best laundry and cleaning products, tips and tricks. Our mission is to solve the UK's cleaning and laundry dilemmas!