Washing wool and other delicates is not a task for the faint of heart. To get your woollen garments feeling soft, smelling nice and free from fuzz, you need a great detergent.
You may think you have found this perfect detergent, only to find out that it leaves your favourite woollen jumper feeling itchy, tight or too big.
However, help is at hand. We have searched high and low for the best detergents for washing wool, and have reviewed them below – just for you.
Don't let your woolly jumpers get fuzzy, stretched and rough. Use the detergents below and feel all cosy and warm in your favourite woollen clothes.
Best Wool Wash Detergent in the UK
1. Woolite Handwash
Woolite is a detergent for wool that protects your delicates from any wash-related damage. You can use it on silk, cotton, microfibres and, of course, wool. It doesn't just keep your clothes soft, it can actually renew the softness and restore the cosy feeling your jumper once had.
It also takes care of fluff and helps to prevent your favourite and most precious clothes losing their shape. Woolite can really make your clothes feel like new again, and it smells nice too.
Overall, Woolite is excellent. Some people do say that it has a strong smell, while others find it fine. Most people use Woolite Handwash as directed, but others have used it in the washing machine and have experienced good results.
2. Clothes Doctor Eco Wash for Cashmere and Wool
Clothes Doctor Eco Wash for Cashmere and Wool has been developed to be kinder to the environment and animals as well as kind to your clothes.
This cruelty-free, Vegan-friendly detergent is made in the UK and their packaging is 100% plastic-free! Ideal for those who are looking to reduce their plastic consumption and help to lower their effects on the environment.
Year after year your knitwear will feel and look great. This wool wash keeps the fuzzy bits down and the shape looking just as good as the day you bought your favourite jumper. No matter how delicate the clothes are that you need to wash, Clothes Doctor has you covered.
This washing detergent works brilliantly on wool, cashmere and any other delicate fabric you'd like to use it with. It is great to have a bottle in the cupboard during the winter period for your woollen wear and in the summer for the rest of your delicates.
It is a little on the pricier side, but you get a UK-made product, reducing the carbon footprint and helping to support British businesses.
3. Stergene Gentle Care Washing Detergent
Stergene Gentle Care is great for handwash-only garments and fabrics. It is a lightly scented non-bio detergent that works wonders on your wools. It will also work great on cashmere and silk too!
So, like most of the detergents on this list, it is an all-rounder and works perfectly on most fabrics that need special care when washing.
Overall, this is a great wool and silk washing detergent. However, some people in softer water areas have noted that the wool is slightly itchier after using this product. They also note, however, that colours look amazing after the wash! It's worth trying out to see how well Stergene Gentle Care works for you, as many people love it.
4. Ecover Non-Bio Delicate Laundry Liquid
If you're looking for more natural, eco-friendly washing detergent for wool and other delicate fabric, this is the detergent for you on this list. Everything about this detergent is biodegradable, cruelty-free and made using renewable resources.
On top of all of that, it is also a great thing to use on wool and cashmere. It is full to the brim with natural cleaning ingredients and free from anything harmful to you and your clothes. Even the packaging is 100% recyclable.
Ecover's delicate laundry liquid is much better for the environment than many other delicate detergents, and it is better for you and your favourite wool and cashmere garments. It has a lovely bouquet to it and you only need to use a small amount to get clean, soft, un-scratchy results.
5. KnitIQ No Rinse Delicate Wash Liquid Detergent
Developed specifically with knitters and crocheters in mind, this product can be used to freshen up wool. This formula contains lanolin (a waxy substance from sheep's wool), which helps preserve and protect wool fibres.
KnitIQ No Rinse Delicate Wash Liquid Detergent can be used to hand wash wool garments or wash them in the washing machine. To hand wash clothes, you simply soak them in cold water with a few pumps of the detergent for 15 minutes. As you might have guessed from the "No Rinse" name, you don't need to rinse clothes after cleaning them with this detergent.
It has a very subtle, fresh scent thanks to the natural lavender and citrus fragrance. These scents have the extra benefit of repelling moths, so they will keep your garments hole-free!
As well as washing wool, this detergent is a good choice for cashmere, delicate clothing and sheepskin rugs.
The pump dispenser helps prevent you from using too much at once, and the bottle design is convenient if you want to take it with you on holiday.
Can You Use Normal Laundry Detergent on Wool?
Yes, you can use a normal laundry detergent on wool as long as the detergent is relatively mild.
Specialised detergents are likely to prolong the life of your wool garments as they are designed to wash wool without damaging its fragile fibres. Many specialised detergents contain lanolin, which is the waxy substance found naturally in wool that helps prevent it from drying out. Regular detergents can dry wool out over time, so using a detergent that contains lanolin can help.
When choosing a detergent, avoid those containing:
Bleach
Enzymes ('bio' or 'biological' laundry detergent)
Harsh chemicals designed for stain removal
How to Wash Wool
How often should you wash wool?
Wool sweaters only need to be washed occasionally. In fact, many people only wash them once a year.
There are several reasons why you don't need to wash wool very often:
Wool has natural antibacterial properties
Wool sweaters don't come into contact with the skin and rarely get dirty (this might not be true for other wool garments)
Wool is also naturally odour-resistant, so it's unlikely to start to smell
The less frequently you wash wool, the longer it will last
What temperature should you wash wool at?
If you're washing wool in the washing machine, use the woollens or delicates cycle, which will usually be 20-30°C and use a gently washing action.
If you're washing by hand, it's safest to use cold or lukewarm water, but you can use hot water as long as you just leave the garment to soak and don't move it around.
While it's a good idea to wash wool at low temperatures, it's actually a myth that heat shrinks wool. What does shrink wool is the combination of heat with motion. This is why if you're washing wool in the washing machine, it's especially important to choose a low temperature. If you are washing by hand and just leave the garment to soak without moving it, you should be able to get away with using hotter water.
How to machine wash wool
When machine washing wool, try to only fill the machine about halfway. Choose the most appropriate setting, which will be the woollens or delicates cycle if your machine has one.
Use a delicate non-bio detergent like one of those reviewed here. Follow the instructions on the packet.
How to hand wash wool
Washing wool by hand is simple. Fill a tub or the sink with cold or lukewarm water and a suitable detergent. Soak the garment for 10 or 15 minutes without moving or agitating it. Then remove the water and refill the tub or sink to rinse the garment.
How to dry wool
Never put wool in the tumble dryer—the combination of heat and motion will cause it to shrink. Instead, remove as much moisture as you can with a low spin cycle on the washing machine. Only hang wool sweaters up to dry after spin drying them, even if you washed them by hand originally. This will help them keep their shape.
If drying using your washing machine's spin cycle isn't convenient, you can lay woollen garments out flat on a towel, or lay them flat on a specially designed mesh clothes drying rack like this one from Leifheit, which fits over the bath.
Wool Wash FAQs
Is Woolite only for wool?
No, Woolite is also a good choice for other delicates such as silk, as well as cotton, mixed fabrics and microfibres. You can wash all your laundry using Woolite if you want to, though it doesn't have the stain removal properties of some regular detergents.
Can I use Ariel to wash wool?
The Ariel Arabia website says "Do NOT wash your wool garments with Ariel, as it may damage the fabric". It is probably safer to choose a gentle detergent such as those reviewed above.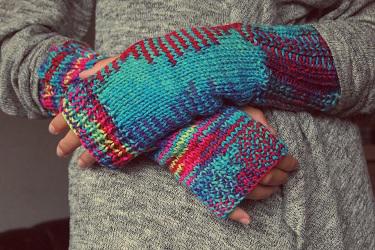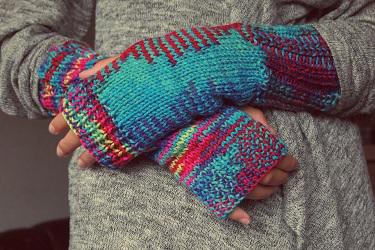 Conclusion
If we had to recommend just one detergent for washing wool, it would be Woolite Handwash. It will clean your woollens without damaging them, and leave them smelling great.
We hope you've found your new favourite washing detergent for wool from our list. If you'd like to find out about other household products great for your family, you can find more on our website. We have loads of articles on here about household products that can help you turn your house into a home.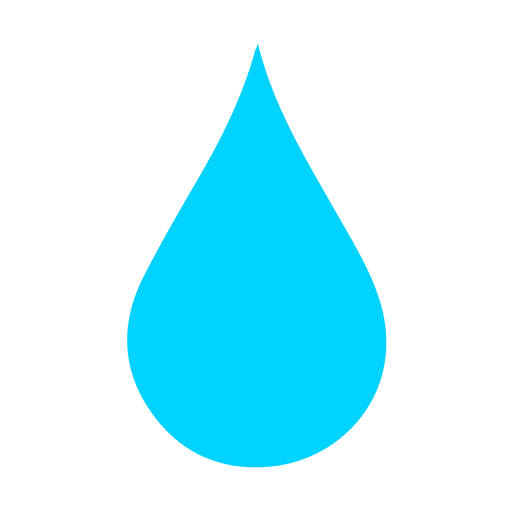 In The Wash is your guide to the best laundry and cleaning products, tips and tricks. Our mission is to solve the UK's cleaning and laundry dilemmas!