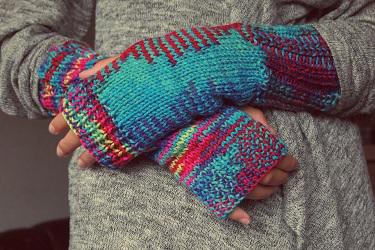 Washing wool and other delicates is not a task for the faint of heart. To get your woollen garments feeling smooth, smelling nice and free from fuzz, you need a great detergent.
You may think you have found this detergent, only to find out that it leaves your favourite woollen jumper feeling tight or too big. However, help is at hand. We have searched high and low for the best detergents for washing wool, and have reviewed them below.
Don't let your woolly jumpers get fuzzy, stretched and rough. Use the detergents below and feel all cosy and warm in your favourite woollen clothes.
1. Woolite Handwash
Woolite is a detergent for wool that protects your delicates from any wash-related damage. You can use it on silk, cotton, microfibres and, of course, wool. It doesn't just keep your clothes soft, it can actually renew the softness and restore the cosy feeling your jumper once had. It also takes care of fluff and helps to prevent your favourite and most precious clothes losing their shape. Woolite can really make your clothes feel like new again, and it smells nice too.
Overall, Woolite is excellent. Some people do say that it has a strong smell, while others find it fine. Most people use Woolite Handwash as directed, but others have used it in the washing machine and have experienced good results. However, to get the best results from this detergent, it's also worth putting a bit of elbow grease in—you'll be amazed at what it can achieve.
Buy on Amazon
2. Persil Silk and Wool Washing Liquid
This Persil washing detergent is PH neutral, so it doesn't contain any harsh chemicals to speak of. It's fine to use in the washing machine, as long as your machine has a hand wash function. If it doesn't, you may be better off putting in some work and hand-washing your delicates.
It's extremely mild on wool as well as silk and does a great job at keeping your delicates feeling warm, cosy and fitting the way they are supposed to.
Overall, this is a great product. It is non-bio, has a lovely scent and doesn't ruin your winter wool. It is an industry standard that is a firm favourite in a lot of homes around the country. If you have a lot of wool or silk to wash, Persil Washing Liquid is going to be your best friend.
Buy on Amazon
3. Belinda Robertson Wool and Cashmere Wash
With only two capfuls needed per wash, Belinda Robertson Wool and Cashmere Wash works great and lasts for ages. Not only does a 500ml bottle go a long way, but it works great in the machine and when hand washing too.
Year after year your knitwear will feel and look great. It keeps the fuzzy bits down and the shape looking just as good as the day you bought your favourite jumper. No matter how delicate the clothes are you need to wash, Belinda Robertson has you covered.
This washing detergent works brilliantly on wool, cashmere and any other delicate fabric you'd like to use it with. It is great to have a bottle in the cupboard during the winter period for your woollen wear and in the summer for the rest of your delicates.
Buy on Amazon
4. Stergene Gentle Care Washing Detergent
Stergene Gentle Care is great for handwash-only garments and fabrics. It is a lightly scented non-bio detergent that works wonders on your wools. It will also work great on cashmere and silk too! So, like most of the detergents on this list, it is an all-rounder and works perfectly on most fabrics that need special care when washing.
Overall, this is a great wool and silk washing detergent. However, some people in softer water areas have noted that the wool is slightly itchier after using this product. They also note, however, that colours look amazing after the wash! It's worth trying out to see how well Stergene Gentle Care works for you, as many people love it.
Buy on Amazon
5. The Laundress Wool and Cashmere Shampoo
If you're looking for 100% natural washing detergent for wool and other delicate fabric, this is the detergent for you on this list. Everything about this detergent is biodegradable, cruelty-free and made using renewable resources. On top of all of that, it is also a great thing to use on wool and cashmere. It is full to the brim of natural essential oils and enzymes and free from anything harmful to you and your clothes.
Laundress Wool and Cashmere Shampoo is great for the environment, you and your wool and cashmere. It has a lovely bouquet to it and you only need to use a small amount to get clean, soft, unscratchy results.
Buy on Amazon
We hope you've found your new favourite washing detergent for wool from our list. If you'd like to find out about other household products great for your family, you can find more on our website. We have loads of articles on here about household products that can help you turn your house into a home.
Related posts