Washing wool and other delicates is not a task for the faint of heart. To get your woollen garments feeling soft, smelling nice and free from fuzz, you need a great detergent.
You may think you have found this perfect detergent, only to find out that it leaves your favourite woollen jumper feeling itchy, tight or too big.
However, help is at hand. We have searched high and low for the best detergents for washing wool, and have reviewed them below – just for you.
Don't let your woolly jumpers get fuzzy, stretched and rough. Use the detergents below and feel all cosy and warm in your favourite woollen clothes.
Best Wool Wash Detergent in the UK
1. Woolite Handwash
Woolite is a detergent for wool that protects your delicates from any wash-related damage. You can use it on silk, cotton, microfibres and, of course, wool. It doesn't just keep your clothes soft, it can actually renew the softness and restore the cosy feeling your jumper once had.
It also takes care of fluff and helps to prevent your favourite and most precious clothes losing their shape. Woolite can really make your clothes feel like new again, and it smells nice too.
Overall, Woolite is excellent. Some people do say that it has a strong smell, while others find it fine. Most people use Woolite Handwash as directed, but others have used it in the washing machine and have experienced good results.
However, to get the best results from this detergent, it's also worth putting a bit of elbow grease in—you'll be amazed at what it can achieve.
2. Clothes Doctor Eco Wash for Cashmere and Wool
Clothes Doctor Eco Wash for Cashmere and Wool has been developed to be kinder to the environment and animals as well as kind to your clothes.
This cruelty-free, Vegan-friendly detergent is made in the UK and their packaging is 100% plastic-free! Ideal for those who are looking to reduce their plastic consumption and help to lower their effects on the environment.
Year after year your knitwear will feel and look great. This wool wash keeps the fuzzy bits down and the shape looking just as good as the day you bought your favourite jumper. No matter how delicate the clothes are that you need to wash, Clothes Doctor has you covered.
This washing detergent works brilliantly on wool, cashmere and any other delicate fabric you'd like to use it with. It is great to have a bottle in the cupboard during the winter period for your woollen wear and in the summer for the rest of your delicates.
It is a little on the pricier side, but you get a UK-made product, reducing the carbon footprint and helping to support British businesses.
3. Stergene Gentle Care Washing Detergent
Stergene Gentle Care is great for handwash-only garments and fabrics. It is a lightly scented non-bio detergent that works wonders on your wools. It will also work great on cashmere and silk too!
So, like most of the detergents on this list, it is an all-rounder and works perfectly on most fabrics that need special care when washing.
Overall, this is a great wool and silk washing detergent. However, some people in softer water areas have noted that the wool is slightly itchier after using this product. They also note, however, that colours look amazing after the wash! It's worth trying out to see how well Stergene Gentle Care works for you, as many people love it.
4. Ecover Non-Bio Delicate Laundry Liquid
If you're looking for more natural, eco-friendly washing detergent for wool and other delicate fabric, this is the detergent for you on this list. Everything about this detergent is biodegradable, cruelty-free and made using renewable resources.
On top of all of that, it is also a great thing to use on wool and cashmere. It is full to the brim with natural cleaning ingredients and free from anything harmful to you and your clothes. Even the packaging is 100% recyclable.
Ecover's delicate laundry liquid is much better for the environment than many other delicate detergents, and it is better for you and your favourite wool and cashmere garments. It has a lovely bouquet to it and you only need to use a small amount to get clean, soft, un-scratchy results.
5. DILLING Wool Detergent
DILLING wool detergent has been specially developed to be gentle on all wool-types, including organic merino wool, exquisite merino wool and normal merino wool/silk.
Due to this kind nature, this detergent is ideal for washing your smalls, especially those made from silks and delicate lace. It is recommended that delicate items are washed by hand, so check your clothing labels before popping things into the washing machine.
If this detergent is to be used in a washing machine, the 30°C wool wash cycle is highly recommended. Use around 5 caps for a 4-5 kg wash load or just 2 caps for hand washing in 5L of water.
At present, this product has very few reviews as it is relatively new, however it does rate highly in Amazon's best sellers for Delicate and Hand Washing.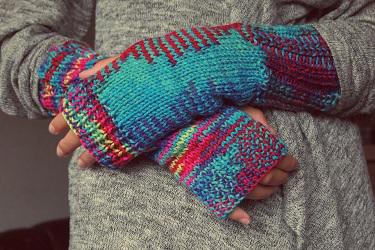 Other Wool-care Products
Here are just a couple more products we thought we should mention since we are on the subject of wool, which might help keep your favourite jumpers looking and feeling their best:
EUCALAN Delicate Wash – Fine Fabric Wash – this dinky bottle contains enough concentrated product for 20 hand washes and is completely biodegradable and non-toxic. EUCALAN contains lanolin and does not need rinsing from woollen clothes, it helps to keep the soft, fresh texture in wool, making clothes feel as good as new.
KnitIQ No Rinse Delicate Wash Liquid Detergent – developed specifically with knitters and crocheters in mind, this product can be used to freshen up wool and, like the above product, does not need to be rinsed out. This formula preserves natural fibres and keeps them soft with a very subtle fresh scent.
We hope you've found your new favourite washing detergent for wool from our list. If you'd like to find out about other household products great for your family, you can find more on our website. We have loads of articles on here about household products that can help you turn your house into a home.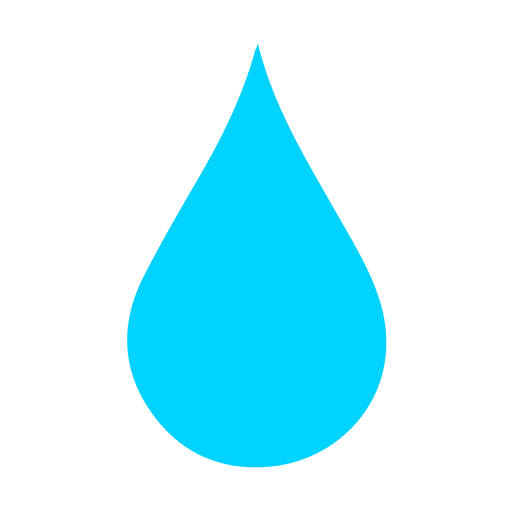 In The Wash is your guide to the best laundry and cleaning products, tips and tricks. Our mission is to solve the UK's cleaning and laundry dilemmas!