Essential oil diffusers not only make your home smell nicer, they can also make you feel more relaxed. Essential oil diffusers are a more natural, healthy and eco-friendly alternative to artificial air fresheners, and they're a good option if you react badly to artificial chemicals.
Diffusers are good at removing musty smells and the smell of smoke that you might encounter when you move into a new property. They're also good at preventing your home from acquiring an unpleasant smell that you might not even notice.
Essential oils can create an amazing atmosphere in your home, not to mention they can smell amazing. Using oil burners is sometimes not an option in homes with children or pets for safety reasons, so using an essential oil diffuser can be a really great solution to this problem (though certain essential oils are not suited for use in homes with cats or dogs).
We've reviewed five of the best essential oil diffusers you can buy in the UK in 2018 below. Most of the diffusers reviewed here produce a cool mist which can help reduce congestion and relieve cold and flu symptoms—an added bonus. Many diffusers also feature a lamp, so they can be used as a nightlight.
See our top three in the table below, or scroll down for more in-depth reviews. We hope this helps you choose the right diffuser for you!
1. VicTsing Aroma Diffuser 300 ml
This VicTsing aroma diffuser is very stylish with its sleek wooden finish and with multiple colours and designs available, you will definitely find something to suit the decor in your home. A cool mist is released from this diffuser and it claims to be 'whisper quiet' when running, so this would be a great option for a bedroom and safe to use in a home with children.
The timer setting on this model means you can leave it unattended without worrying about it. Certain essential oils are great for assisting in restful sleep, so you could run this for 1 or 2 hours while you're trying to get to sleep. The 7-colour night light can create a soothing mood, or you can turn off the light if you prefer sleeping in pitch darkness. The fine mist emitted is perfect for humidifying the air in a room, which is perfect over the winter months when heating dries the atmosphere.
The look of this product is, of course, aesthetically pleasing, however, the buttons can become stiff over time and the wooden shell can be a little delicate after many uses. Keep out of reach of children to avoid any breakages or accidents. The VicTsing branded diffuser is one of the most pricey in our list, so read on if you are on a stricter budget.
See on Amazon
2. Anjou 300 ml Essential Oil Diffuser
With a similar wood-styled base to the VicTsing and a similar, higher price, the Anjou essential oil diffuser offers very similar functions too. This diffuser is ultra-quiet and promises to cleanse the air in your home through its ultrasonic humidifier and you can enjoy 7 different LED light colours to suit your mood. The fine cool mist dispersed from the Anjou can be fragranced with essential oils which assisting with aromatherapeutic environments.
The 300 ml capacity should run effortlessly for up to 8 hours before refilling and can be set to switch itself off after 1, 3 or 6 hours – perfect for using at bedtime. The shape imitates that of a human during meditation, which would look very at home in a therapy room or yoga studio! The large area for emitting light makes this a really nice feature lamp for a relaxing space in your home.
Always make sure to check the instructions for information on how much essential oil to use in the diffuser as using too much could cause clogging and no scent or moisture will be released. Due to this essential oil diffuser being made from plastic, there is less danger for breakages, so it could be a perfect choice for humidifying your child's bedroom to help with restful sleep. The Anjou 300 ml diffuser comes in 2 colours, so you can choose which suits your decor best.
See on Amazon
3. InnoGear 150 ml Essential Oil Diffuser
This InnoGear diffuser may not be the most aesthetically pleasing diffuser in this list, however, it is a great size for smaller rooms and can be hidden more easily if preferred. The 150 ml water tank should offer around 4-5 hours of use when set to continuous, but can last longer (11-12 hours) if used on the intermittent mode. Of course, if you want to run the diffuser continuously, then you may want to opt for a larger capacity model.
This oil diffuser has limited settings so would have to be switched off manually or left to run out of water. Don't worry, it does automatically switch off when the water has run out and there's no beeping sounds to warn of this, so if you do run it at night, it will not wake you up. This could be a great option for those who work at a computer all day as the humidifying effect can help to ease dry eyes and using uplifting oils can help keep you energised.
This might be a little noisier hat some of the models which claim to be ultra-quiet when running, so if you are a light or sensitive sleeper, this might not be the best suited for your needs. Be very careful not to overfill this product as it could cause leakages which might ruin furniture if you have oil in the water.
See on Amazon
4. Criacr 150 ml Ultrasonic Aroma Diffuser
The Criacr 150ml Ultrasonic Aroma Diffuser looks almost identical to the InnoGear and has the same 7 colour LED light as well as limited functionality. This essential oil diffuser will switch off once empty, so you can safely run it at night without worry. The small size of this model makes it perfect for a small room or a great little desk decoration which also helps with keeping bright and breezy while working.
This and the InnoGear would be the perfect diffuser for taking away on holiday or on a business trip where hotel rooms can become dry and hot. The small size is perfect for being packed up and transported, but also great for a small space on a shelf where the diffuser is less of a focus in a room. It would be a great little nightlight for a child's bedroom and can be infused with lavender oil to aid restful sleep. Although be careful to keep this out of their reach, as the lid may not be the tightest and could spill if played with.
The Criacr is the cheapest essential oil diffuser on the list (at the time of writing), so it is perfect for those who are on a tighter budget who still want to benefit from the effects of a diffuser-cum-humidifier. Although, lower prices are often a hint at the quality of the product you are going to get, so be aware of this when making your decision!
See on Amazon
5. Tenswall 400 ml Wood Grain Essential Oil Diffuser
This pretty Tenswall essential oil diffuser comes in a slick wooden design which is very similar to that of the VicTsing, but comes in less colour options, so you do not have the same choice for matching your home decor. The 400 ml capacity of this product means you can run it for up to 10 hours, which is nice and handy for a busy household, when you might not have much time spare.
The 7-colour LED light system means you can set the mood with not only your choice of essential oil, but the shade of light that emits into your room. If you can't choose just one colour, choose the Steady option to keep the light changing through the rainbow of colours.
The price is actually pretty low when you consider the sleek design and water capacity in comparison to the other models, however, the quality of the exterior may not be the best. The moisture it emits can cause the wood effect to peel away, so be extra careful when wiping the diffuser after use.
If you like this style of design, it may be worth spending that little bit more to guarantee a slightly better quality product. But if you're on a budget it might be worth a try, especially if you want to run it frequently and for long periods of time.
See on Amazon
The Verdict
If you are considering an essential oil diffuser for your home, have a think about how frequently you would like to run it and which room you are thinking of using it in. Deciding on these things will really help you to choose a capacity to suit usage and a lighting style to match the room.
The InnoGear 150 ml
and Criacr 150 ml
diffusers have the smallest capacity in this list, and would be great for a bedroom as the LED lights are very visible – perfect for a nightlight. The larger the capacity, the longer the water will last, but do take into account that you can't leave water in for extended amounts of time as it can become stagnant and the oils can settle and cause blockages.
---
How to Choose the Best Aroma Diffuser
Essential oil diffusers can seem very similar to one another, so if you've never bought one before it can be hard to know which one to go for. Here are some tips for choosing the best aromatherapy diffuser.
1. Consider the size of the room
If you're buying an essential oil diffuser for a large room you'll want something with a water capacity of 500 ml or more, as this will allow the aroma to diffuse better throughout the whole room.
If you're buying something for a small bedroom, a water capacity of 100-300 ml should be fine.
2. Do you want additional features?
In addition to creating a nice aroma, many essential oil diffusers feature coloured lights that can add to the ambience of a room or be used as a nightlight for children. These lights can almost always be turned off while the diffuser is running, so you can buy a diffuser with a light even if you're not planning to use it.
3. Look out for fake reviews
Unfortunately, many products sold online have inflated user ratings due to fake reviews and incentives given in exchange for positive reviews. If you see that a diffuser has lots of 5-star reviews with similar wording, it's quite possible that they are fake. This doesn't mean that the diffuser will be poor quality, but it's something to be aware of.
4. Try to get value for money
Since many diffusers have almost identical features and designs your final choice will likely come down to price. If you know what features and water capacity you want, look for the best value diffuser that meets your criteria (provided it has received genuine positive reviews). Look out for discounts and offers.
5. Learn more about essential oil diffusers
If you're still unclear about what essential oil diffusers do and how they work, read the FAQs below.
---
Essential Oil Diffuser FAQs
If you're interested in buying an essential oil diffuser you probably have a few questions about how they work, what they can be used for and the potential health benefits and hazards of using them. We've put together a list of the most frequently asked questions about essential oil diffusers together with answers to each question.
Health and Safety
Are essential oil diffusers safe around babies and children?
Pure oils must be kept out of reach of children as ingestion can be very harmful due to the strength of the essence.
Essential oil diffusers are safe for use in a household with babies or children, as long as they are used correctly. Use fewer drops of essential oil in your diffuser if you have a small child or baby, but do not use them in the room where the child sleeps. A humidifier would be the better choice, as these can be beneficial, especially in winter.
If any of the family members suffer with a form of respiratory disease, such as asthma, the use of a diffuser is not recommended; the intensity of the oils can inflame respiratory tracts inducing an asthma attack.
Pregnant women are also advised to use essential oil diffusers with the utmost care and with very diluted oils. Always consult your GP if you have any queries.
See these recommended humidifiers for babies
Are essential oil diffusers safe around pets?
Dogs and cats are more sensitive to essential oils and so it is important to be careful in your choice of essence; some oils are safe to use and others are not. If in doubt or if you have any concerns, contact your veterinary clinic for advice.
An ultrasonic diffuser dilutes the
oils, making them less likely to pose a problem with your dog or cat, but you must keep the pure oils out of the way of your pets.

Are essential oils healthy?
Essential oils have many healing effects, but again, they must be used properly and safely depending upon who uses them. Different essential oils have healing traits for a variety of ailments, so it is best to do your research on these and consult your GP if you are thinking of using essential oils. You can find out more about the uses of essential oils here.
The miss-use of essential oils can cause seizures in children (and some adults) and are not recommended for use in a household where any residents suffer from respiratory diseases. Again, ask a GP for advice.
Are there any side effects to inhaling essential oils?
A diffuser creates the most practical and safe way to inhale essential oils. By mixing the oils with water, you can inhale the diluted strength of the oil and will gently receive the healing effects. Please see more about the health benefits of different essential oils in the Are essential oils healthy? section of our FAQs.
If you are not sure of your reactions to essential oils, heavily dilute the mixture you put into your diffuser, use less drops of oil and the recommended amount of water. Negative side effects can include asthma attacks or similar reactions when the person is affected by respiratory disease already.
Always be safe when using essential oils and diffusers, there can be negative side effects when not used properly. Find out more here about negative effects of certain essential oils.
Do essential oil diffusers help with allergies?
Essential oil diffusers can help with allergies when using specific oils. A small amount of drops can be placed into the diffuser and the mist can be inhaled to help ease the effects of an allergy. It is suggested that lavender oil is one of the most effective for this. Other effective oils include:
Eucalyptus
Tea Tree
Peppermint
Lemon
Essential oils can reduce any pain or inflammation caused by allergies as well as help the immune system to fight the allergens which trigger an allergic response.
Working and Using
How do essential oil diffusers work?
Most essential oil diffusers use a mixture of water and oil to create a gentle, cool mist which doubles as a humidifier. The fine mist released into the air is then inhaled or absorbed into the skin to provide the healing properties of the chosen essential oil.
There are some diffusers available which do not need water to diffuse the oils, they use only pressurised air; these are called Nebulizing Diffusers.
How do ultrasonic diffusers work?
An ultrasonic diffuser uses ultrasonic vibrations to break the oil and water into tiny micro-particles and a small internal fan blows these out as a fine mist.
Using vibrations means the mixture of water and oil does not need to be heated, leaving the resulting mist cooling and the benefits of the oils are unhindered by any heat.
What can you use an essential oil diffuser for?
On a basic use level, an essential oil diffuser can be used to create a gentle, therapeutic scent in your home. Due to the healing properties of certain essential oils, you can also use the diffuser to benefit your health. Essential oil diffusers are said to stimulate brain functions and can help to enhance your mood, relieve pain, increase your energy and much more.
Diffusers which use water, can also act as humidifiers for your home which can be very beneficial in winter to keep the balance of moisture in your home just right.
There are different types of diffuser to choose from including Nebulizer Diffusers, Ultrasonic/Humidifying Diffusers, Heat Diffusers and Evaporative Diffusers.
How many drops of essential oil should you put in a diffuser?
How much oil you use is down to personal preference, however, it is recommended that you start with around 2-10 drops. When using an ultrasonic diffuser, you may choose to add more, as the oils are diluted by the water and so the strength of the scent is decreased.
How long can I use an essential oil diffuser?
It is recommended to only use a diffuser for short bursts of time to get the most benefit. Certain models have timer functions which allow you get the most from your diffuser, the best being 10 minutes on and then 20 minutes off. Diffusing essential oils for long periods of time does not have any extra benefits or effects and is just a waste.
The longevity of your diffuser can be prolonged by avoiding certain oils, as there are some that can corrode the plastic and essentially break the device. These oils include clove, lemon and cinnamon.
How often do I need to clean an essential oil diffuser?
This can be down to personal preference as to how often and when you want to clean your diffuser. However, it is recommended that you only clean your diffuser when you know you will not use it for an extended amount of time, or if you are changing to a scent that is completely opposite to your previous i.e. energising to relaxing.
General
Are essential oil diffusers and humidifiers the same thing?
Essential oil diffusers which use water, for example the Aptoyu 120ml Aroma Diffuser, can double up as humidifiers, so in that sense they could be used in place of a humidifier. However, regular humidifiers are not made for using with essential oils.
Essential oil diffusers are used predominantly for their therapeutic effects in the home or to create a mildly scented ambience, whereas humidifiers are used to keep moisture levels in the home regular.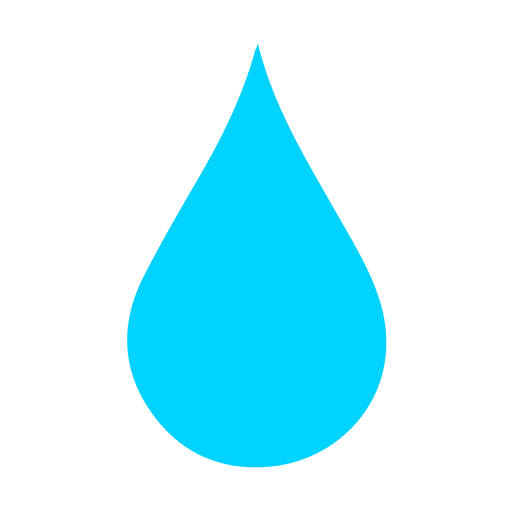 In The Wash is your guide to the best laundry and cleaning products, tips and tricks. Our mission is to solve the UK's cleaning and laundry dilemmas!