Essential oil diffusers not only make your home smell nicer, they can also make you feel more relaxed.
Essential oil diffusers are a more natural, healthy and eco-friendly alternative to artificial air fresheners, and they're a good option if you react badly to artificial chemicals.
Diffusers are good at removing musty smells and the smell of smoke that you might encounter when you move into a new property. They're also good at preventing your home from acquiring an unpleasant smell that you might not even notice.
Essential oils can create an amazing atmosphere in your home, not to mention they can smell amazing.
Using oil burners is sometimes not an option in homes with children or pets for safety reasons, so using an essential oil diffuser can be a really great solution to this problem (though certain essential oils are not suited for use in homes with cats or dogs).
We've reviewed some of the best essential oil diffusers you can buy in the UK below.
Most of the diffusers reviewed here produce a cool mist which can help reduce congestion and relieve cold and flu symptoms—an added bonus.
Many diffusers also feature a lamp, so they can be used as a nightlight.
We hope this helps you choose the right diffuser for you!
Best Essential Oil Diffusers in the UK
1. Bobolyn Essential Oil Diffuser
Capacity: 120 ml
The 3D firework pattern on the glass vase of this diffuser reminds us of a lava lamp. However, instead of lava, this has colour-changing LEDs that allow you to match this oil diffuser to any room in the home.
All of the glass vase-like covers are handmade and have a silvery colour when the light is turned off. However, when you're in the mood for some relaxation, pop the lights on and enjoy the beautiful aroma as the lights explode across the room.
You can use the oil misting function and the lights separately on this diffuser, and there are plenty of options for how long the mist runs for too.
This mist is also super quiet to ensure that it doesn't interrupt your relaxation session. So, whether you'd like a diffuser to help you focus on your work or you'd like one for a yoga or meditation space, this is ideal.
2. Criacr 150 ml Ultrasonic Aroma Diffuser
Capacity: 150 ml
The small size of this model makes it perfect for a small room or a great little desk decoration which also helps with keeping bright and breezy while working.
This could be the perfect diffuser for taking away on holiday or on a business trip where hotel rooms can become dry and hot. The small size is perfect for being packed up and transported, but also great for a small space on a shelf where the diffuser is less of a focus in a room.
It would be a great little nightlight for a child's bedroom and can be infused with lavender oil to aid restful sleep. Although be careful to keep this out of their reach, as the lid may not be the tightest and could spill if played with.
The Criacr is a cheap essential oil diffuser, so it is perfect for those who are on a tighter budget who still want to benefit from the effects of a diffuser-cum-humidifier.
However, lower prices are often a hint at the quality of the product you are going to get, so be aware of this when making your decision!
3. Earnest Living Essential Oil Diffuser 100ml
Capacity: 100 ml
This essential oil diffuser has an elegant yellow light as standard that makes it perfect for using as you unwind in the evening.
The yellow light provides a warming and comforting atmosphere, and the essential oil will make you feel blissful and calm after a long day's work.
There are also seven other lighting options on this diffuser, so you can mix and match for the mood and time of day.
Speaking of the oils, you can choose to use any oils in this diffuser. So, if you already have a favourite oil, you can continue to use it.
Add a few drops of oil into the diffuser with some water, and you'll almost instantly start to relax.
Plus, the waterless shut-off function means that you can leave the diffuser running, and it will simply shut off when the water is gone.
The ceramic surround of this diffuser is a lovely addition, and it is available in loads of styles.
We've chosen a rather beautiful and elegant design in white to show you here, but there are plenty to choose from to perfectly match this diffuser to the space you have.
4. EQUSUPRO Essential Oil Diffuser 100ml
Capcity: 100 ml
Producing just 30 decibels of noise, this diffuser comes in at quieter than a library and slightly louder than rustling leaves, at least according to the manufacturers EQUSUPRO.
So, you can enjoy a peaceful night's sleep or a work meeting while staying calm and relaxed.
The lighting on this diffuser is just as diffused as the essential oils it gently pumps out. You have seven colour options to choose from, from a pinky-red right through to a daylight colour.
Don't worry, though; the lighting isn't that bright and is actually barely noticeable during the day, allowing you to focus.
There are a couple of designs of this diffuser available, but we love the ceramic white vase-shaped one we're showing here.
It blends in really nicely with other décor, and offers a 100 ml capacity for water, so you'll have plenty of time to relax with just one tank full of water.
5. Diffuserlove 550ML Essential Oil Diffuser
Capacity: 550 ml
Let's mix things up a little bit with a beautiful wooden diffuser, shall we?
This offers a beautifully natural look to your space that is ideal for meditation sessions, yoga, and just about anything else really.
It still has LED lights, though, so you can still enjoy the perfect atmosphere for each relaxation session.
The seven LED lights can be cycled through the colours. You can choose your favourite colour, you can have them dim or bright, or turn them off altogether.
And all of this is done on the handy remote that comes with this diffuser. It also controls the mist and how long it runs.
The 550 ml water tank can run for as long as six hours and has an automatic shut-off function, so you can use this diffuser as your sleep.
And with the additional eight essential oils included, this is the ideal diffuser for anyone that wants to try one out but isn't sure which oils will help them relax the most.
6. InnoGear 150 ml Essential Oil Diffuser
Capacity: 150 ml
This InnoGear diffuser may not be the most aesthetically pleasing diffuser in this list, however, it is a great size for smaller rooms and can be hidden more easily if preferred.
The 150 ml water tank should offer around 4-5 hours of use when set to continuous, but can last longer (11-12 hours) if used on the intermittent mode.
Of course, if you want to run the diffuser continuously, then you may want to opt for a larger capacity model.
This oil diffuser has limited settings so would have to be switched off manually or left to run out of water. Don't worry, it does automatically switch off when the water has run out and there's no beeping sounds to warn of this, so if you do run it at night, it will not wake you up.
This could be a great option for those who work at a computer all day as the humidifying effect can help to ease dry eyes and using uplifting oils can help keep you energised.
This might be a little noisier hat some of the models which claim to be ultra-quiet when running, so if you are a light or sensitive sleeper, this might not be the best suited for your needs.
Be very careful not to overfill this product as it could cause leakages which might ruin furniture if you have oil in the water.
7. Neom Organics London Wellbeing Pod & Oils
Capacity: 100 ml
Now, this diffuser is a lot more expensive than all the rest on this list. However, many users absolutely love this essential oil diffuser. So much so that we had to include it.
The diffuser itself is absolutely beautiful. It has a lovely design that is sure to match any modern home décor nicely.
The controls on this diffuser couldn't be simpler. Simply press the button for the light if you'd like some mood lighting, select how long you'd like the oils to run for and start relaxing.
It is so easy to relax with this diffuser in your home, and the oils that Neom make further this relaxation.
Neom has created its own blends of oils to use with this diffuser, but you can use any essential oils in this diffuser.
However, once you use the included Happiness oil blend, you'll be hooked on these oils just like everyone else.
Don't worry; the essential oils are available to buy separately, and they are totally natural, so you can use them as massage oils and a great deal more too.
How to Choose the Best Aroma Diffuser
Essential oil diffusers can seem very similar to one another, so if you've never bought one before it can be hard to know which one to go for. Here are some tips for choosing the best aromatherapy diffuser.
1. Consider the size of the room
If you're buying an essential oil diffuser for a large room you'll want something with a water capacity of 500 ml or more, as this will allow the aroma to diffuse better throughout the whole room.
If you're buying something for a small bedroom, a water capacity of 100-300 ml should be fine.
2. Do you want additional features?
In addition to creating a nice aroma, many essential oil diffusers feature coloured lights that can add to the ambience of a room or be used as a nightlight for children. These lights can almost always be turned off while the diffuser is running, so you can buy a diffuser with a light even if you're not planning to use it.
3. Look out for fake reviews
Unfortunately, many products sold online have inflated user ratings due to fake reviews and incentives given in exchange for positive reviews. If you see that a diffuser has lots of 5-star reviews with similar wording, it's quite possible that they are fake. This doesn't mean that the diffuser will be poor quality, but it's something to be aware of.
4. Try to get value for money
Since many diffusers have almost identical features and designs your final choice will likely come down to price. If you know what features and water capacity you want, look for the best value diffuser that meets your criteria (provided it has received genuine positive reviews). Look out for discounts and offers.
5. Learn more about essential oil diffusers
If you're still unclear about what essential oil diffusers do and how they work, read the FAQs below.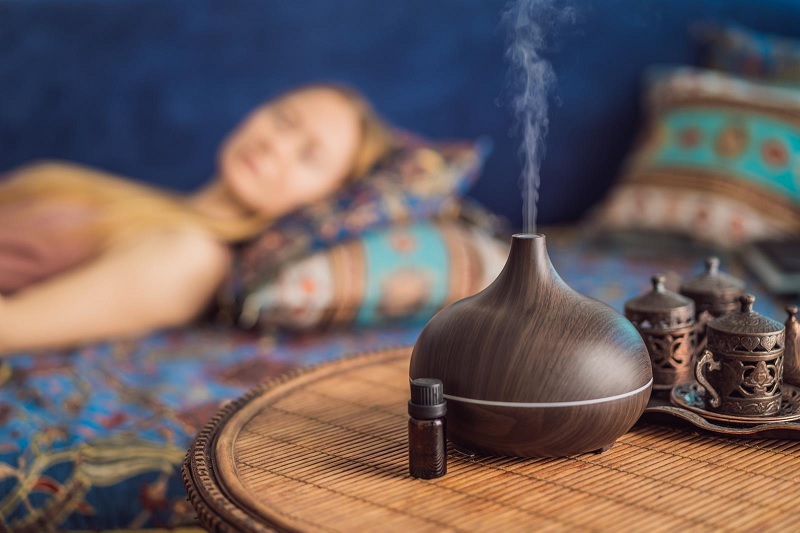 Essential Oil Diffuser FAQs
If you're interested in buying an essential oil diffuser you probably have a few questions about how they work, what they can be used for and the potential health benefits and hazards of using them.
We've put together a list of the most frequently asked questions about essential oil diffusers together with answers to each question.
Health and safety
Are essential oil diffusers safe around babies and children?
Pure oils must be kept out of reach of children as ingestion can be very harmful due to the strength of the essence.
Essential oil diffusers are safe for use in a household with babies or children, as long as they are used correctly.
Use fewer drops of essential oil in your diffuser if you have a small child or baby, but do not use them in the room where the child sleeps. A humidifier would be the better choice, as these can be beneficial, especially in winter.
If any of the family members suffer with a form of respiratory disease, such as asthma, the use of a diffuser is not recommended; the intensity of the oils can inflame respiratory tracts inducing an asthma attack.
Pregnant women are also advised to use essential oil diffusers with the utmost care and with very diluted oils. Always consult your GP if you have any queries.
Are essential oil diffusers safe around pets?
Dogs and cats are more sensitive to essential oils and so it is important to be careful in your choice of essence; some oils are safe to use and others are not. If in doubt or if you have any concerns, contact your veterinary clinic for advice.
An ultrasonic diffuser dilutes the
oils, making them less likely to pose a problem with your dog or cat, but you must keep the pure oils out of the way of your pets.

Are essential oils healthy?
Essential oils have many healing effects, but again, they must be used properly and safely depending upon who uses them.
Different essential oils have healing traits for a variety of ailments, so it is best to do your research on these and consult your GP if you are thinking of using essential oils.
Some essential oils could cause seizures in people with epilepsy.
According to Healthline, the following essential oils are mucous membrane irritants and should therefore be used with caution:
Bay
Cinnamon bark or leaf
Clove bud or leaf
Lemongrass
Peppermint
Thyme
Do essential oil diffusers help with allergies?
Essential oil diffusers can help with allergies when using specific oils. A small amount of drops can be placed into the diffuser and the mist can be inhaled to help ease the effects of an allergy. It is suggested that lavender oil is one of the most effective for this. Other effective oils include:
Eucalyptus
Tea Tree
Peppermint
Lemon
Essential oils can reduce any pain or inflammation caused by allergies as well as help the immune system to fight the allergens which trigger an allergic response.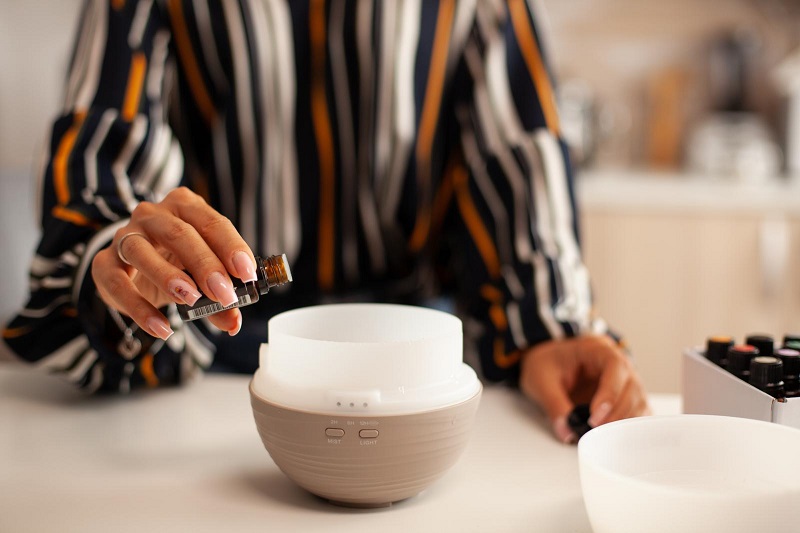 Using an essential oil diffuser
How do essential oil diffusers work?
Most essential oil diffusers use a mixture of water and oil to create a gentle, cool mist which doubles as a humidifier. The fine mist released into the air is then inhaled or absorbed into the skin to provide the healing properties of the chosen essential oil.
There are some diffusers available which do not need water to diffuse the oils, they use only pressurised air; these are called Nebulizing Diffusers.
How do ultrasonic diffusers work?
An ultrasonic diffuser uses ultrasonic vibrations to break the oil and water into tiny micro-particles and a small internal fan blows these out as a fine mist.
Using vibrations means the mixture of water and oil does not need to be heated, leaving the resulting mist cooling and the benefits of the oils are unhindered by any heat.
What can you use an essential oil diffuser for?
On a basic use level, an essential oil diffuser can be used to create a gentle, therapeutic scent in your home. Due to the healing properties of certain essential oils, you can also use the diffuser to benefit your health.
Essential oil diffusers are said to stimulate brain functions and can help to enhance your mood, relieve pain, increase your energy and much more.
Diffusers which use water, can also act as humidifiers for your home which can be very beneficial in winter to keep the balance of moisture in your home just right.
There are different types of diffuser to choose from including Nebulizer Diffusers, Ultrasonic/Humidifying Diffusers, Heat Diffusers and Evaporative Diffusers.
How many drops of essential oil should you put in a diffuser?
How much oil you use is down to personal preference, however, it is recommended that you start with around 2-10 drops. When using an ultrasonic diffuser, you may choose to add more, as the oils are diluted by the water and so the strength of the scent is decreased.
How long can I use an essential oil diffuser?
It is recommended to only use a diffuser for short bursts of time to get the most benefit. Certain models have timer functions which allow you get the most from your diffuser, the best being 10 minutes on and then 20 minutes off.
Diffusing essential oils for long periods of time does not have any extra benefits or effects and is just a waste.
The longevity of your diffuser can be prolonged by avoiding certain oils, as there are some that can corrode the plastic and essentially break the device. These oils include clove, lemon and cinnamon.
How often do I need to clean an essential oil diffuser?
This can be down to personal preference as to how often and when you want to clean your diffuser.
However, it is recommended that you only clean your diffuser when you know you will not use it for an extended amount of time, or if you are changing to a scent that is completely opposite to your previous i.e. energising to relaxing.
Are essential oil diffusers and humidifiers the same thing?
Essential oil diffusers which use water can double up as humidifiers, so in that sense they could be used in place of a humidifier. However, regular humidifiers are not made for using with essential oils.
Essential oil diffusers are used predominantly for their therapeutic effects in the home or to create a mildly scented ambience, whereas humidifiers are used to keep moisture levels in the home regular.
Conclusion
If we had to pick just one essential oil diffuser to recommend it would be the 120 ml Bobolyn Essential Oil Diffuser. It's beautiful and relaxing to look at, with seven changing colours. It also offers good value for money and is very effective at filling the room with fragrance.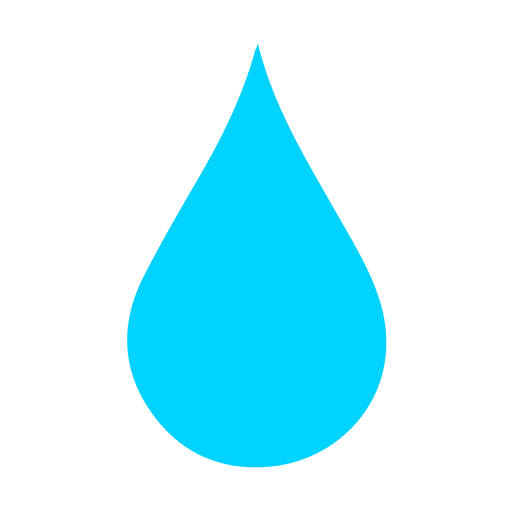 In The Wash is your guide to the best laundry and cleaning products, tips and tricks. Our mission is to solve the UK's cleaning and laundry dilemmas!