When it comes to dishwashers, there are some fantastic models available in the UK at the moment. So, choosing the best dishwashers on the market for this list has been difficult.
However, we have managed to pinpoint our picks for the best dishwashers of the year suitable for any budget or home.
Best Dishwashers in the UK
1. Beko BDFN15430W Standard Dishwasher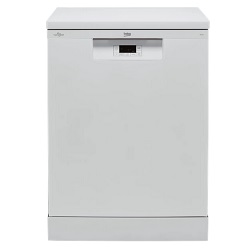 Energy rating: D
Dimensions: 84.5 x 59.8 x 60 cm (standard size)
Place settings: 14
The Beko BDFN15430W could be a good choice if you're buying your first dishwasher, as its clever auto-settings make this one of the easiest dishwashers to use on the market right now.
Sensors detect how dirty the water is and adjust the washing cycle for you. This mode means you can simply turn the dishwasher on and leave it until it is finished, saving you the need to figure out the best settings to put every load of dirty dishes on.
If you're in a rush for your plates and cutlery, though, there is a quick-wash option of 58 minutes. It comes in really handy when you need plates ready for dinner.
Beko cleverly designed this dishwasher to use the heat from the water to dry the plates and dishes, meaning it uses less electricity in the drying stage.
The door also automatically opens after the cycle to allow all the water to drain off. There are plenty of excellent features included with this dishwasher, and plenty of space too.
2. Bosch Series 6 SMS6EDI02G Standard Dishwasher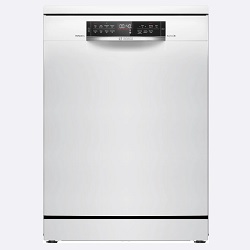 Energy rating: C
Dimensions: 84.5 x 60 x 60 cm (standard size)
Place settings: 13
Bosch seem to have thrown a lot of technology at this dishwasher to ensure it's easier to control than ever before.
Let's start with the SpeedPerfect+ function. This clever little mode adjusts the settings using sensors. It can speed up the dishwasher cycle, potentially cutting the wash time in half, without compromising on the quality of the cleaning.
You can also control this dishwasher from your phone. While we'd never recommend turning your dishwasher on when you aren't at home, you can use the app to control the dishwasher from another room, so it is great for those lazy days on the sofa or during a mad dash for dinner.
As you'd expect from Bosch, this dishwasher has a sleek design that will add a touch of class to your kitchen.
One interesting feature is Zeolith drying, which uses minerals to absorb moisture from the appliance once it's finished, so you won't need to dry things off before putting them away. However, some people don't notice a difference when using this feature.
The space inside the dishwasher is very flexible and can be rearranged to fit whatever you need to wash in. There's an extra third basket for small things like teaspoons.
The Bosch Series 6 SMS6ZDW48G isn't the cheapest dishwasher on the market, but performs very well, looks stylish and is built to last.
3. NEFF N50 S155HCX27G Fully Integrated Dishwasher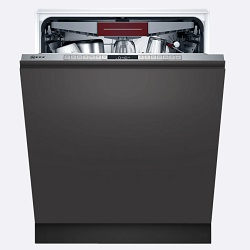 Energy rating: D
Dimensions: 81.5 x 59.8 x 55 cm (standard size)
Place settings: 14
The NEFF N50 S155HCX27G is a relatively expensive dishwasher, but it's very highly rated thanks to its quiet and efficient performance.
It offers 14 place settings, making it a good choice for families with a lot of dishes to wash.
There's a nice selection of programmes on offer, including an Extra Speed setting that can clean your dishes three times quicker than normal.
Like many high-end dishwashers these days, you can manage the NEFF N50 S155HCX27G from your phone using an app. This lets you check how much time is left on the cycle, and read tips on how to best use the dishwasher.
Most users love how quiet this dishwasher is. It makes 46 decibels of noise during use, which makes it quieter than average but not as quiet as some other models.
4. COMFEE' Mini Plus Dishwasher TD305-W
Energy rating: F
Dimensions: 43.5 x 42 x 46.8 cm (mini)
Place settings: 3
If you don't have the space for a dishwasher or don't have a way of hooking a dishwasher up to a water supply, this one is ideal for you.
This dishwasher will fit on your counter (or loads of people use them in caravans and motorhomes).
There is no need for a water supply, as you can fill up the 6-litre water tank on the dishwasher, and this is plenty of water for a single washing cycle. However, there is a supplied water inlet pipe that fits on any tap if you'd like to connect this up.
This has a lot of the washing and drying features that we have spoken about with other dishwashers already. It has an auto-open door which helps dry the dishes. It also has quick-wash modes, intense-heat modes, eco modes and more.
This is an extremely compact dishwasher, ideal for saving space in the kitchen without compromising on the quality of the clean.
5. Bosch Series 2 SMV2ITX18G Fully Integrated Dishwasher
Energy rating: E
Dimensions: 81.5 x 59.8 x 55 cm (standard size)
Place settings: 12
This has many of the same excellent features as the Bosch dishwasher above. The SpeedPerfect function ensures that the dishwasher only runs until the dishes are clean. It uses sensors to monitor the water.
Once the dishes have been washed, the door will automatically open, and the machine then uses the heat created by the washing cycle to dry the dishes.
This can also be used with the Bosch Home Connect app. You can turn the dishwasher on, see how long is left on the cycle, and adjust accordingly, all while sitting watching your favourite shows.
With its integrated design, this dishwasher slots perfectly into your kitchen and is hidden nicely with a faux cupboard door. The control panel is nicely located on the top panel for easy control.
6. Bosch Serie 2 SPV2HKX39G Fully Integrated Slimline Dishwasher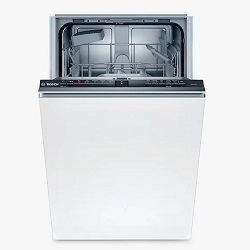 Energy rating: E
Dimensions: 81.5 x 45 x 55 cm (slimline)
Place settings: 9
If the integrated Bosch dishwasher above was your perfect dishwasher, but you don't have the space for a full-sized dishwasher in your kitchen, give this one a go.
This has all the same great features as the Bosch above, but it is a slimline integrated dishwasher designed to fit in tighter spaces.
It has the SpeedPerfect function, which dials in the perfect amount of time to clean your dishes, so it can save on electricity over the years. It also has the excellent heat exchange drying technology that uses hardly any power to get your dishes dry.
As many of the features of this Bosch dishwasher are the same as the ones above, we'd like to tell you about the glass protection technology that is included in both here. This feature controls the hardness of your water and changes it throughout the wash cycle.
It keeps the corrosive nature of the water to a minimum and ensures your glasses and china are protected and stay looking bright and shiny new. This is a fantastic feature of these Bosch dishwashers, and it is completely automatic.
7. Beko DIN15X20 Full-size Fully Integrated Dishwasher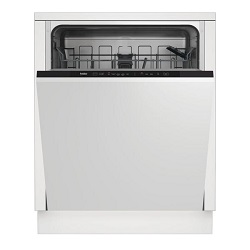 Energy rating: E
Dimensions: 82 x 60 x 55 cm (standard size)
Place settings: 13
This is a very practical dishwasher for busy households. Firstly, it can hold loads of dishes, with up to 13 place settings available.
It also has a quick wash feature with an impressive wash time of 30 minutes. There is also a Quick and Shine programme that is a bit more thorough than the quick-wash programme yet still gets the job done in under an hour.
Even better, though, is the half-load function. While it is best to wait to have a full load of dishes to maximise the use of a dishwasher, with this one, you don't have to.
The half-load function uses less electricity and water to get your dishes done when you have a few bits to clean.
If you're worried about a dishwasher taking ages to clean, or you never have a full load to put in a dishwasher but want to save time with washing up, this is an ideal dishwasher.
Despite it being perfect for a family of four due to the 13-place settings, it is great for a couple, too, thanks to the half-load function. And the rest of the functions just make it perfect for saving time and money!
Do Dishwashers Use a Lot of Electricity?
With the cost of living crisis and energy crisis in full swing, we know that buying a new dishwasher can be daunting, especially when it comes to the running costs.
However, with the average electricity rate being 34p (until 31st March 2023), each load in a typical dishwasher will cost you around 31p. If you run your dishwasher every day, this will work out at £2.17 each week in electricity.
Most of the dishwashers on our list above, and many on the market right now, include some feature that tries to keep these costs down even further, too. Like the Bosch dishwashers above with their SpeedPerfect functions. Or the half-load function of the Beko, for example.
Newer dishwashers have more ways of saving you money on running costs than ever before. So, if you're wondering whether you should buy a new dishwasher or keep your one, you may be better off by investing in a new one with more functions, features and technology designed to keep costs down.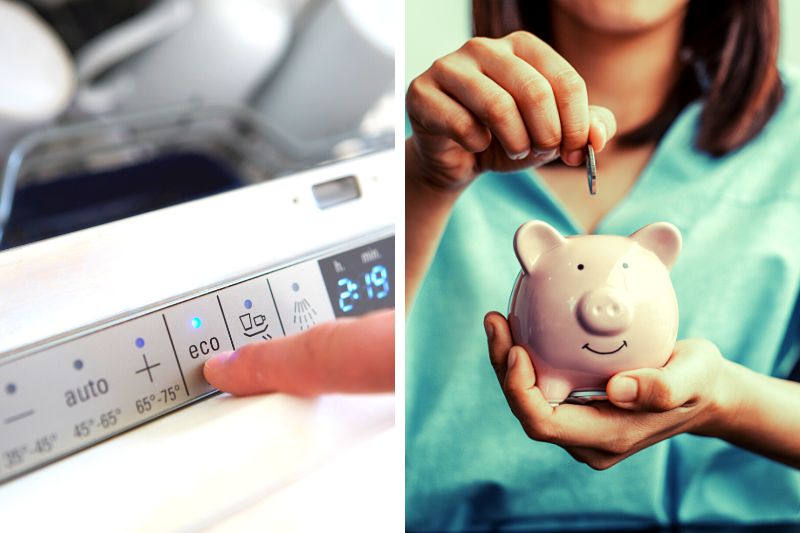 Washing Up or Using a Dishwasher – Which Is Cheaper?
If you'd had asked me whether washing up or using a dishwasher was cheaper before I researched this, I would have said washing up would easily win that fight. However, Compare the Market suggests otherwise.
According to their research, running a fully loaded dishwasher actually works out to cost you less than washing up the same amount of dishes. The same research showed that running a single dishwasher load costs the same as filling your washing-up bowl four to six times (this depends on whether your energy is metered or unmetered).
So, one cycle in a dishwasher uses the same amount of energy and costs the same as washing up six times. However, as all of the dishwashers we showed you above have clever bits of technology to speed up the washing cycle or give you the option of quick-washes, you may find that your new dishwasher saves you even more money than this research suggests!
In Conclusion
While we have loved reviewing all of these dishwashers, and they all truly are the very best the UK has to offer right now.
We absolutely loved the Beko BDFN15430W. Its clever auto-settings make it very easy to use, and it has a handy 58-minute quick wash programme which is great when you're in a hurry. It's also very affordable, and has plenty of space with 14 place settings.
For more about dishwashers, explore In The Wash further. We also have loads of other articles about other household appliances. So, if you're in the market for some new appliances, we're here to help.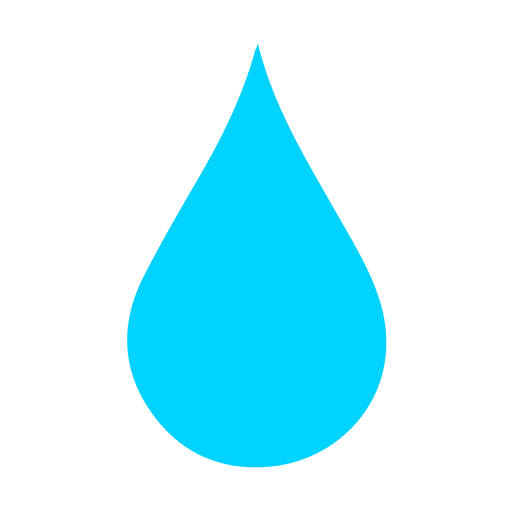 In The Wash is your guide to the best laundry and cleaning products, tips and tricks. Our mission is to solve the UK's cleaning and laundry dilemmas!