Taking care of wooden floors can be a challenge. Everyday use can leave your floors looking a little worse for wear, so it's important to have a product you can depend on to bring life back to the wood.
The issue comes when choosing this product. You want to protect your floors from the stains and heavy traffic, but you certainly don't want to spoil the look that has been created over many years of use either.
So, what do you do? Which products are the best to use when you want to preserve the beauty of hardwood floors while protecting them from stains and general wear and tear?
Well, we've compiled a list of the best wooden floor polish products available in the UK below. At least one of these products should provide the protection your floor needs.
Best Wooden Floor Polish Products
1. Howard FW0016 Wood Polish & Conditioner
Howard wood polish is the ideal solution for enhancing the natural beauty of finished and unfinished wooden surfaces. Just one bottle is enough to transform the dull wooden exteriors throughout your home and bring out their natural shine.
It's made using carnauba wax, beeswax and orange oil, a combination that helps protect wood while enhancing its appearance.
The formula absorbs itself into the wood to prevent drying and maintain longevity. Whether it's your bedroom floor or kitchen countertops it creates a natural wax coat to polish and protect the wood.
It's useful to know that in cooler temperatures, the conditioner takes longer to soak in. So, don't worry if there appears to be a greasy film on top after use – it just needs a bit longer to settle!
2. Method Wood Almond Scent Floor Cleaner
This non-toxic and biodegradable floor cleaner by Method is extremely easy to use, complementing a spray and mop technique.
Ideal for quick cleaning, the product is especially created for all kinds of floors, whether it's wooden, stone, tile or even laminate.
Not only is the formula wax free (which prevents leftover residue or waxy build-up), your floors will retain a fresh smell with a light almond scent. That being said, the potency of the smell doesn't last very long.
Whilst the product is effective, it isn't designed to mix with water, so you might need larger quantities for bigger jobs.
3. HG Parquet Gloss Finish Protective Coating

The best wood floor polishes leave a wonderful finish and are easy to apply. This floor polish has both of these features and even more.
HG offers plenty of wooden floor cleaning and care products, so it is well worth exploring their full range if you want to protect and care for your wooden floors correctly.
This protective coating product offers a lovely glossy finish that is really easy to achieve, and it dries nice and quickly too.
In just an hour, your floor will look shiny and beautiful once more. It can be used over top of other wood floor finishes too, so if the finish on your floor is in good condition, there is no need to sand it all off and start again.
This is a polymer emulsion, so only a very thin layer is required to make your floor glossy and keep it protected for a very long time. So, this 1-litre bottle will cover a 40m2 wooden floor.
4. Weiman High-Traffic Hardwood Floor Polish and Restorer
Weiman's High Traffic is the best hardwood floor polishing product for heavy-duty requirements. Without any mixing you're ready to go for simple and straightforward scrubbing sessions.
The 2-in-1 formula is specialised designed to rejuvenate and enhance the shine of hardwood flooring thanks to micro-filling technology.
Eliminate existing scratches and even protect against new ones thanks to the scratch resistant layer. Overall, the high gloss finish and removal of scuffs means that it's great for enhancing the quality appearance of your flooring.
Whilst the polish is highly effective for restoring wooden floors, it can become quite expensive when needed for frequent use.
5. Bona Wood Floor Polish Gloss

This is a polyurethane varnish which is a bit thicker than the polish above. However, if you have some scratches on your floor, this varnish can do a great job of covering them up. Granted, it can't do massive scratches, but not many wood floor finishes can.
Still, for micro-scratches, this is the finish to use. Polyurethane wood floor varnish is relatively straightforward to use, but we'd urge you to fully the instructions before starting to apply to it.
If done correctly, this will leave a beautifully rich gloss finish on your floor that will add a nice layer of protection.
Polyurethane floor varnish is tough too, so this stuff won't be going anywhere for a while. Bona has designed this to be used with its mop system, but the applicator pads aren't too expensive and do leave a really nice finish.
6. Rejuvenate Floor Restorer

As this is a floor restorer, it's perfect for heavy-traffic areas of the home or hardwood floor that has been neglected for a number of years. If you have just moved into a house with hardwood floors and are looking to bring them back to their former glory, this could be the perfect product to use.
As long as your floor only has small scratches, you won't even need to sand the floor. You can simply apply Rejuvenate to the floor and it will fill in the scratches and make your floor shine once more.
This is one of the best products to have in your cleaning arsenal. You may not use it every day, but every time you get a small scratch on your hardwood floors, you'll thank your past self for buying it!
7. Furniture Clinic Wood Wax & Wood Polish

If you'd prefer a more natural finish on your floor and don't mind a bit of wax-on, wax-off action, this polish is perfect for you.
It uses beeswax, orange oil and carnauba wax to prevent your floor from drying out. It offers a lovely natural look to flooring and doesn't yellow over time.
This polish is suitable for just about any application too. So, if your wood floor is bare wood at the moment, you can use this.
If your wood floor has a layer of varnish on it that you want to bring back to life, you can use this too. It is the most versatile and easy-to-use floor polish on this list. It just requires some elbow grease to get a wonderful and natural sheen.
How to Choose the Right Floor Polish for Your Floor
You can see from our list of floor polishes that there are loads of different kinds. Some are polyurethane, some are polymer emulsions and some are natural oil and wax combinations.
Which should you choose? Well, here's a quick breakdown of floor polishes and things to consider when choosing them.
Be careful to avoid discolouration
There are some wooden floor polishes that can turn your wood extremely yellow from the get-go. If your floors are already quite yellow, these can make them a lot worse.
Some floor finishes can also yellow in UV light, so your floor can look a bit patchy in places simply because of where the light hits it during the day.
Polyurethane varnishes tend to yellow wood quite a bit, but it does depend on which one you buy. Polymer emulsion is designed to barely change the colour of wood at all, often appearing milky before it dries. And natural finishes can also yellow wood quite a lot, but this depends on the finish you use and the wood itself.
As a general rule, if you have wood that is already very yellow (pine, for example), a non-yellowing finish should be the way to go.
The pine will yellow over time naturally anyway, so some finishes will enhance this and make it look too yellow.
If you have oak floors, though, a polyurethane finish can be used to enhance the oak and make it look slightly less seasoned.
So which floor polish you use greatly depends on the wood you have and can greatly change the look of your wood floors if you use the wrong one!
Consider a polish that offers extra protection
Some form of protection for your wood floors is always handy, right? After all, you're reading this floor polish article in the hopes it will help you protect your floors.
If you're starting from scratch and applying a wood polish to bare wood, we would recommend using a polyurethane or polymer emulsion for the first few layers. These are extremely hard-wearing floor polishes and designed this way.
If you are adding an additional layer of protection, it can still be worth using one of these floor finishes.
Be careful, though; some floor finishes don't interact well with others. Don't worry; they won't have a fight, but the floor finish you use may begin to peel up the old layers of finish. So, always test the finish you're about to use in a spot you'll never see.
If your floor has all the protection it needs, and you simply want to bring back the sheen of the floor, something like the Furniture Clinic wax polish above is perfect for this.
A natural finish like this doesn't add much protection, but it deepens the colours of your floor and offers a lovely sheen. A bottle of this floor wax is worth having in the cupboard to keep your floor looking great.
Choose a polish that is easy to apply
Lastly, the floor polish needs to be easy to apply. Some floor finishes are very tricky to master, so choose a floor polish that has clear instructions and take things slow.
The natural wax polishes tend to be the easiest to apply in terms of learning curve but require more elbow grease as you need to buff them to get a sheen.
Polyurethane and other floor varnishes are straightforward to apply (you just use the applicator) but can be tricky to apply uniformly. So, read the instructions, do tests, and take your time. That way, your floor will look amazing!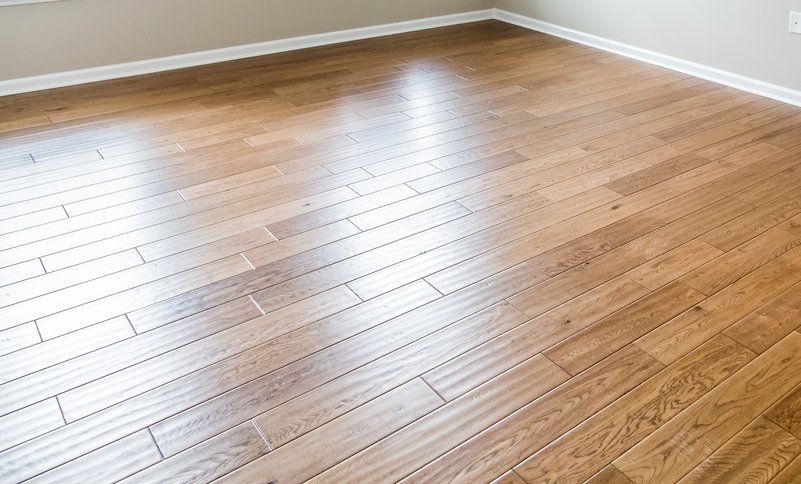 How to Make a Hardwood Floor Look New and Shiny Again
One of the best ways of making a hardwood floor look new again is to use a natural polish. Hardwood responds really well to natural polishes, and they are so easy to use if you don't mind a bit of elbow grease.
Start by giving your floor a really good clean. You'll often find that after cleaning, your floor can look new again anyway. Make sure any dust and grime is off the floor and let it dry completely before applying the wax.
Add the wax to the floor and leave it to soak in for around 20-30 minutes. If it's a warm day, 15-20 minutes, this stops the wax drying out. Now, it's time to get out the elbow grease.
Natural wax polishes respond really well to buffing. The more you buff, the more of a naturally beautiful sheen your floor will have.
You can use a lint-free cloth to buff your floor, or a microfibre cloth. However, if you have a very large wooden floor, you could invest in (or rent) a floor buffer. It will save you so much time bending down.
Just follow the instructions on the floor polish (most will say use circular motions and ensure the surface is almost dry before moving on). And eventually, you'll have a beautiful-looking floor again.
Now, this method won't make your floor look brand new again, but no method of polishing a floor will make your floor look brand new. Instead, all of the character your floor has will still be there.
If you do want your floor to look as good as new, you may want to consider sanding it before you polish it.
Conclusion
We hope you have found the best floor polish for your wooden floors on the list above. If we had to pick just one to recommend, it would be Howard FW0016 Wood Polish & Conditioner. It absorbs well into wood and revives its appearance while preventing it from drying out. Most people find that it's easy to apply and a little goes a long way.
If you'd like to learn more about household cleaner and other products, please explore our website further. We have loads of articles on here dedicated to making it easier for you to make your house your home.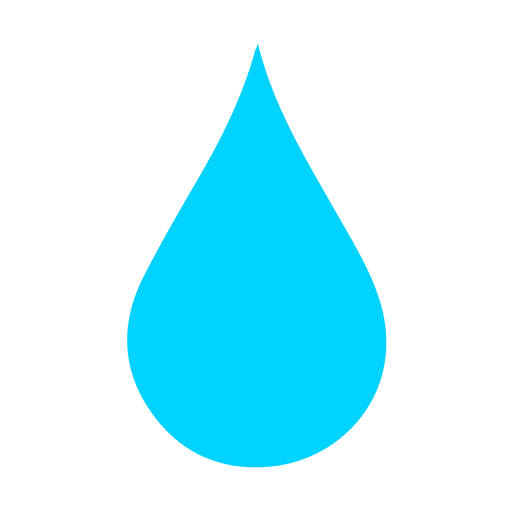 In The Wash is your guide to the best laundry and cleaning products, tips and tricks. Our mission is to solve the UK's cleaning and laundry dilemmas!