Taking care of hardwood floors can be a challenge. Everyday use can leave your floors looking a little worse for wear, so it's important to have a product you can depend on to bring life back to the wood.
The issue comes when choosing this product. You want to protect your floors from the stains and heavy traffic, but you certainly don't want to spoil the look that has been created over many years of use either.
So, what do you do? Which products are the best to use when you want to preserve the beauty of hardwood floors while protecting them from stains and general wear and tear? Well, we've compiled a list of the best floor polish for hardwood floors available in the UK below. At least one of these products should provide the protection your floor needs.
Best Floor Polish Products for Hardwood Floors
1. Howard FW0016 Wood Polish & Conditioner
Howard wood polish is the ideal solution for enhancing the natural beauty of finished and unfinished wooden surfaces. Just one bottle is enough to transform the dull wooden exteriors throughout your home and bring out their natural shine.
The formula absorbs itself into the wood to prevent drying and maintain longevity. Whether it's your bedroom floor or kitchen countertops it creates a natural wax coat to polish and protect the wood.
It's useful to know that in cooler temperatures, the conditioner takes longer to soak in. So, don't worry if there appears to be a greasy film on top after use – it just needs a bit longer to settle!
2. Method Wood Almond Scent Floor Cleaner
This non-toxic and biodegradable floor cleaner by Method is extremely easy to use, complementing a spray and mop technique.
Ideal for quick cleaning, the product is especially created for all kinds of floors, whether it's wooden, stone, tile or even laminate.
Not only is the formula wax free (which prevents leftover residue or waxy build-up), your floors will retain a fresh smell with a light almond scent. That being said, the potency of the smell doesn't last very long.
Whilst the product is effective, it isn't designed to mix with water, so you might need larger quantities for bigger jobs.
3. Weiman High-Traffic Hardwood Floor Polish and Restorer
Weiman's High Traffic is the best hardwood floor polishing product for heavy-duty requirements. Without any mixing you're ready to go for simple and straightforward scrubbing sessions.
The 2-in-1 formula is specialised designed to rejuvenate and enhance the shine of hardwood flooring thanks to micro-filling technology.
Eliminate existing scratches and even protect against new ones thanks to the scratch resistant layer. Overall, the high gloss finish and removal of scuffs means that it's great for enhancing the quality appearance of your flooring.
Whilst the polish is highly effective for restoring wooden floors, it can become quite expensive when needed for frequent use.
4. Osmo Wash & Care Floor Cleaner

Osmo Wash and Care does exactly that. It washes your floor and gets rid of the stains and everyday dirt without spoiling the patina of the floor at all.
This cleaner is perfect for spilt drinks; it gets rid of the stickiness and brings back the sock sliding smoothness. It is also great to use in heavy-traffic areas of the house where you need to clean and protect the floor at the same time.
It will leave the floor lovely and clean and won't damage it at all. Even if your floor has an oiled coating, this cleaner will perform brilliantly.
5. Flawless Diamond Extra High Gloss Floor Polish

This is a high-gloss acrylic polymer-based floor polish. The high-gloss effect creates a wet look finish which isn't for everyone but does give a wonderfully modern look to even the oldest hardwood floors. It can be used on loads of different floors including sealed wood, sealed cork, marble, vinyl and more.
Once you have applied Flawless, you can then clean your floors very easily as it is designed to protect your floor for years. If a wet look is the look you want for your hardwood floors, this is the product to choose. It has been used professionally for years and has now come to the home market to provide prolonged protection to homes up and down the country.
6. Rejuvenate Floor Restorer

As this is a floor restorer, it's perfect for heavy-traffic areas of the home or hardwood floor that has been neglected for a number of years. If you have just moved into a house with hardwood floors and are looking to bring them back to their former glory, this could be the perfect product to use.
As long as your floor only has small scratches, you won't even need to sand the floor. You can simply apply Rejuvenate to the floor and it will fill in the scratches and make your floor shine once more.
This is one of the best products to have in your cleaning arsenal. You may not use it every day, but every time you get a small scratch on your hardwood floors, you'll thank your past self for buying it!
Conclusion
We hope you have found the best floor polish for your hardwood floors on the list above. If you'd like to learn more about household cleaner and other products, please explore our website further. We have loads of articles on here dedicated to making it easier for you to make your house your home.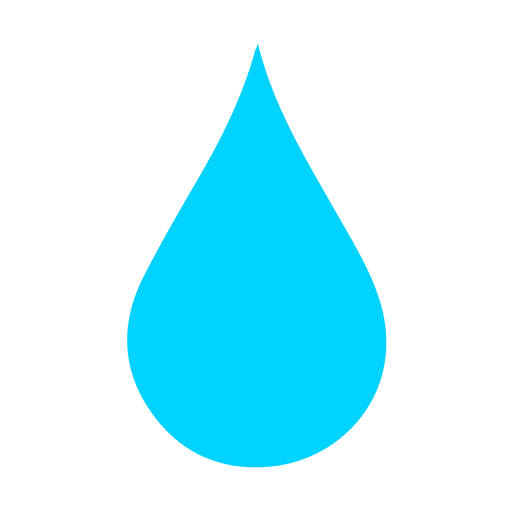 In The Wash is your guide to the best laundry and cleaning products, tips and tricks. Our mission is to solve the UK's cleaning and laundry dilemmas!