Washing powder can work in cold temperatures of 30°C or even 20°C, but liquid detergent is usually better at these temperatures as it dissolves better in cold water.
Washing powder is usually less quick to dissolve in colder water and using it in a cold wash could mean there is powder residue left behind on your clothing.
Many people appreciate the various benefits of running a cold wash cycle on their washing machine. One big perk is lower energy consumption, but lower temperatures also help protect clothes from shrinking and fading.
As a result, some brands have begun creating washing powders that work just as efficiently in both hot and cold water.
Here are a few brands of washing powder that are ideal for cold washes.
Best Washing Powders for a Cold Wash
1. Ecover Zero Non-Bio Washing Powder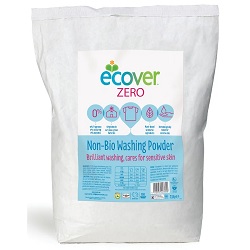 Ecover is an excellent choice because it works effectively in cold water and is biodegradable. It also has no fragrance, no dyes and no brighteners, making it a highly environmentally friendly option.
2. Surf Laundry Powder

If you prefer a washing powder that has a more intense fragrance and will leave your clothes both clean and smelling delicious, Surf comes in a Tropical Lily scent that is equally efficient in a cold wash as a hot cycle.
3. Bio-D Concentrated Washing Powder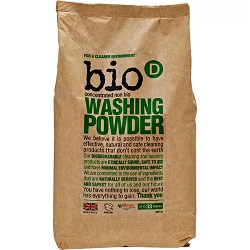 Bio-D is another environmentally friendly option that works successfully in a cold wash, but it has a somewhat higher price point as well. It is also unscented and hypoallergenic, making it a brilliant choice for those with sensitive skin.
Conclusion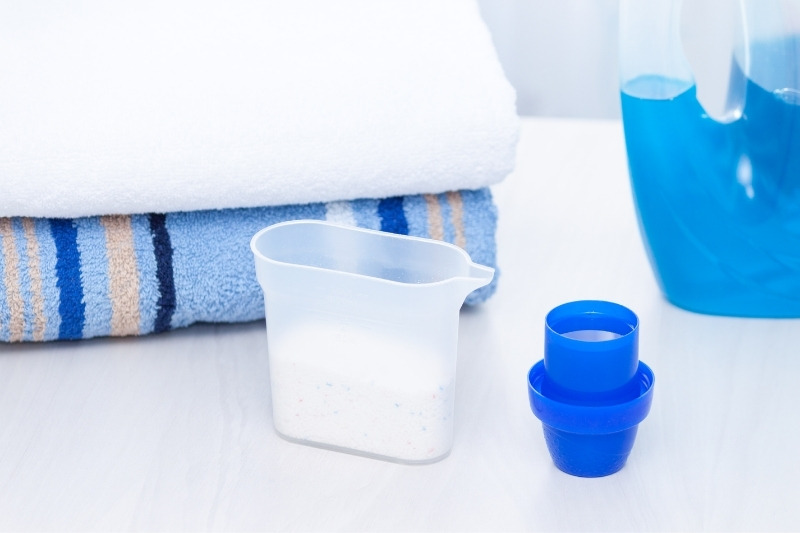 If you are someone who prefers to use the cold wash settings on your washing machine on a regular basis, then it could be beneficial to get your hands on some washing powder that works effectively in cold water.
Alternatively, if you find that the powders are leaving a residue or that your clothes are not coming out of the wash as clean as you would like, then you may be better off sticking to liquid detergents, which are usually designed to remain effective in both cold and hot water.
If the items you are needing to wash are heavily soiled, it is still recommended to wash them on a hot cycle, as the heat of the water is a key part of eradicating any bacteria.

An adventurous book lover with an animal obsession and a proclivity for travel and spontaneity. Used to passionately despise cleaning but has grown to enjoy it thanks to learning all the best tricks and shortcuts to guaranteeing a stress-free routine and a spotless home.