Many people like to use a toilet brush to get their toilet looking really clean, and there are a few factors to consider when purchasing a new toilet brush. Some toilet brush sets certainly look more stylish than others, and some manufacturers now use advanced technology to produce more efficient and hygienic toilet brush sets.
Read the reviews below to find out the pros and cons of some of the best and most popular toilet brush sets available in the UK right now.
1. Addis Closed Toilet Brush Set
The Addis Closed Toilet Brush Set is a sleek container made of plastic with a high gloss white finish, which matches any bathroom décor and doesn't rust. It's great for concealing the toilet brush as there's a closed lid, and cleaning fluid can be placed at the bottom of the plastic container. This makes cleaning easier and also helps to keep the brush itself cleaner too. The Addis Closed Toilet Brush Set is inexpensive, and offers great value for money.
Pros
Good price
Made of plastic so doesn't rust and is easy to clean
Sealed brush container conceals the toilet brush
Cleaning fluid can be placed in the bottom of the container
Cons
Looks a bit cheap, and isn't especially durable.
Handle can break if you're not careful
Buy on Amazon
2. OXO Good Grips Compact Toilet Brush
The OXO Good Grips Compact Toilet Brush and Canister has a few innovative features, including a specially designed canister which allows the toilet brush to be stored easily. The canister door also opens automatically when you lift the brush.
The brush is tapered for deep cleaning, and the handle has a comfortable ergonomic shape which makes it easy to hold. There is a built-in drip tray which allows any excess water gathered in the bottom to evaporate easily and quickly, unlike other brushes where a puddle can form in the container.
Pros
Innovative features make this an easy brush to use. The cover that opens and closes automatically is a popular feature amongst users.
The head can be replaced if it discolours or rusts
The drip tray allows water to evaporate from the bottom of the container, so no puddles are formed
Cons
The bristles on the brush are stiffer compared to some other models, making cleaning under the toilet rim a bit trickier
The canister can fall over easily.
Buy on Amazon
3. Premier Housewares Stainless Steel Toilet Brush and Holder
The Premier Housewares Stainless Steel Toilet Brush and Holder is made from robust stainless steel and is intended for everyday use in the bathroom. It has a sleek and stylish appearance and stores the toilet brush out of sight, keeping the bathroom looking neat and tidy. It's easy to wipe clean with a soft cloth.
Pros
Stylish appearance
Reasonably priced
Does a good job at cleaning
Cons
The brush has a tendency to unscrew from the handle when used
Rusts very easily – some buyers have found that rust appeared around the base within just two weeks
Buy on Amazon
4. The Contemporary Living Company Stone Effect Toilet Brush & Holder
If you're looking for a very stylish, contemporary toilet brush and holder, the Contemporary Living Company's Stone Effect Toilet Brush & Holder is probably one of the most modern and attractive designs available. It comes in an attractive ceramic stone effect base, with a stainless steel handle and a black brush. The stone effect base looks very realistic, is sturdy, and will compliment any modern bathroom.
Pros
Very modern, stylish appearance
Black brush looks more attractive and cleaner than traditional white
Sturdy base means there's no risk of the container tipping over
Cons
The stone effect holder is slightly porous, and can leak water out of the bottom
The handle can unscrew from the brush during use
More expensive than many other toilet brush sets
Buy on Amazon
5. LooBlade Toilet Brush & Holder
Many people are concerned about the cleanliness of toilet brushes, and the award-winning LooBlade Toilet Brush & Holder claims to be the most hygienic toilet cleaner available.
The brush has a flexible 8-blade head instead of bristles, to swipe the toilet clean without clogging, and it's extra-wide to deliver optimum cleaning, even under the rim.
It's made of antibacterial material which kills 99.9% of germs on contact, but it's still safe to have in the bathroom around children and pets.
This brush also has a quick-drying action thanks to silica-nanotechnology, which reduces dripping after use.
Because it stays cleaner and clog-free longer, users don't need to replace it as often as a conventional toilet brush, so it's more cost effective and better for the environment too.
Pros
It's ultra-hygienic thanks to its antibacterial properties, and smooth, flat cleaning surfaces that stay clear of any debris, and it receives excellent reviews online for cleaning capabilities and cleanliness.
The swiping action of the flexible head makes it easy and quick to use
Lasts longer than other brushes, meaning it costs users less money and reduces landfill – so it's a great environmentally friendly option.
Comes with a 3-year domestic guarantee
Cons
More expensive than some brushes to buy initially, although it should last longer
Buy on Amazon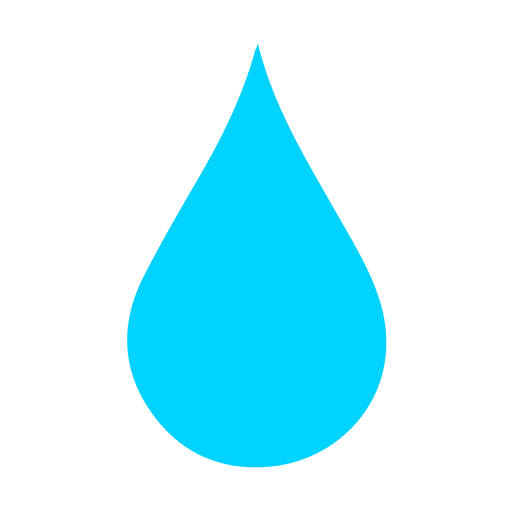 In The Wash is your guide to the best laundry and cleaning products, tips and tricks. Our mission is to solve the UK's cleaning and laundry dilemmas!