Whether you have carpet, hardwood, or vinyl flooring, they will all need maintenance periodically. Kids, pets, and even the weather can bring a whole host of different nasties into your home.
Karndean floors should be regularly swept to keep them fresh and prevent damage from occurring, but sometimes it may be necessary to give your flooring a little more love. If you're cleaning your Karndean or vinyl floor for the first time, this guide is for you.
Using Flash on Karndean
Flash and other citrus-based cleaning chemicals should not be used on a Karndean (or any other vinyl) floor. These chemicals can damage the surface, cause discolouration, or just leave a nasty residue behind that makes the floor dangerously slippery. So don't be fooled by the "all-purpose" labelling on many citrus floor-cleaning products.
For the same reason, you should also avoid using cleaning chemicals that are bleach-based.
When it comes to cleaning Karndean flooring, you need to be sure to use cleaning chemicals that are suitable for use on a vinyl-based floor.
Most of us have a variety of general household cleaning chemicals under the kitchen sink, however many of these are not suitable for use on a Karndean floor.
What Can You Clean Karndean With?
Instead of acidic or bleach-based chemicals, it is best if you opt for pH neutral and fragrance-free chemicals that have been specifically designed for use with vinyl flooring.
Karndean does make their own range of cleaning chemical formulated for their floors, however, there is a selection of non-Karndean-branded, pH-neutral vinyl floor chemicals available too.
Products that are developed specifically for vinyl flooring, like Rejuvenate Luxury Vinyl Tile Plank Floor Cleaner, can easily be obtained on Amazon. Check reviews to make sure they're the right product for your home.
Top Tips for Cleaning a Karndean Floor
The key to success when it comes to cleaning a Karndean floor is to make sure that you have the right chemicals and use them correctly.
Make sure that you opt for a pH neutral, gentle cleaning chemical to prevent damage and make sure that you aren't left with any nasty residues that make the floor dangerously slippery.
Like with all floors, you should also make sure that you dry up any remaining water as quickly as possible. Water left behind can become stagnant quickly and will find and soak into any gaps that you may have between flooring panels.
Regular Maintenance
When it comes to keeping a Karndean floor clean, you should use a soft brush to clean up dirt and debris on a regular basis. You can use a vacuum cleaner too if you have one that has the correct height adjustment for hard floors.
Like with most types of flooring, it is recommended that you clear up spills as soon as possible to reduce the chances of discolouration or damage.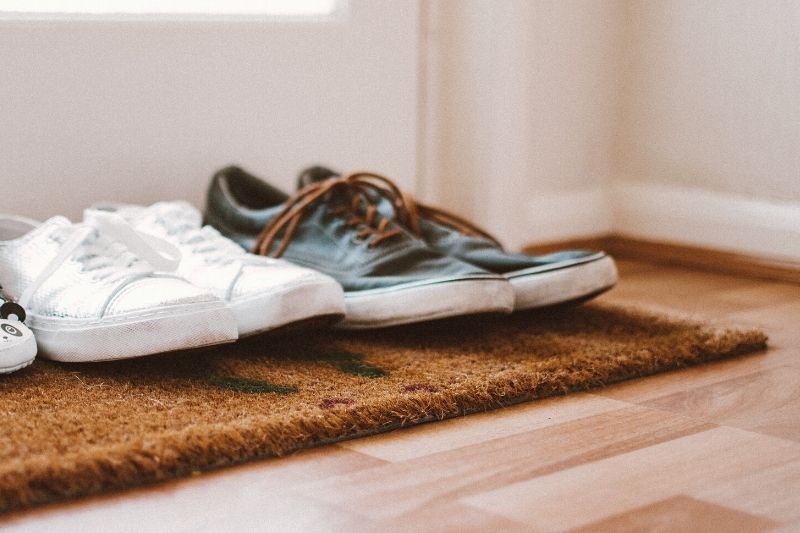 You can also keep your flooring looking at its best for longer by placing mats by doorways to prevent dirt from being dragged indoors.
What Is Karndean Made From?
Karndean is made primarily from calcium carbonate, polyvinyl chloride, and pigments. The material has five layers, including two PVC backing layers, a photographic layer, a clear embossed layer, and a protective top layer.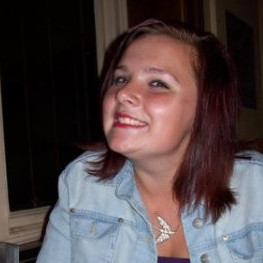 Lover of coffee, painting, and all things cute and fluffy. I'm always on the lookout for easier, more gentle ways to tackle awful household chores.