If you've been checking out some cleaning hacks online you might've stumbled across the name baking soda. It's an extremely common cleaning agent, it's cheap and it's super easy to use. The only trouble is, how do you know what baking soda is known as in the UK?
So, what is baking soda called in the UK? Bicarbonate of soda is it's UK name.
The only reason why the product has two names is because here in the UK people prefer the name bicarbonate of soda, and people in the US like to call it baking soda. There isn't actually any difference between baking soda and bicarbonate of soda.
In addition to the above, you might also find that baking soda is known as sodium bicarbonate or bicarb for short in the UK. But once again, these are still the same products.
Where Can You Buy Baking Soda In The UK?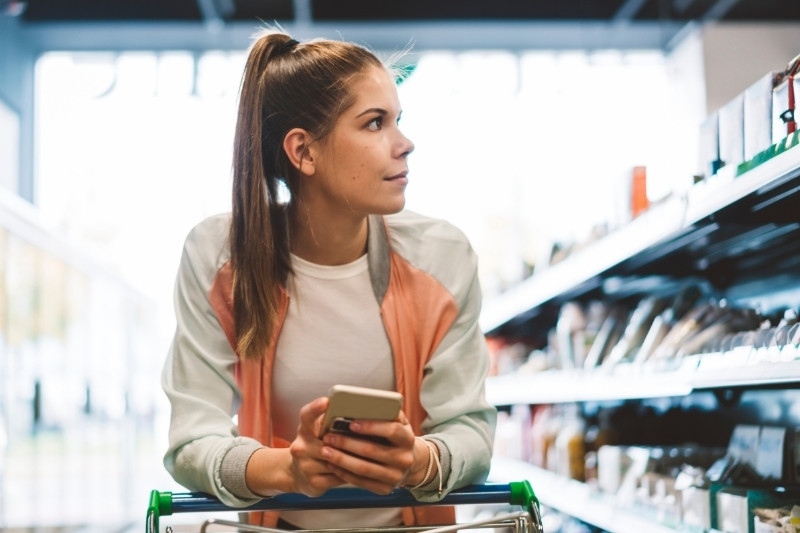 Baking soda, or bicarb, can be bought in almost all supermarkets up and down the UK. In fact, most small local shops stock bicarbonate of soda too.
Bicarbonate of soda is usually kept near or in the baking aisle, so you can pick up a tasty treat for yourself as a reward for all your hard work cleaning while you're there!
You usually find 200g tubs of bicarbonate of soda being sold by Dr. Oetker in the UK. And sometimes you can pick up a supermarket's own brand version too, and it usually works in the same way.
The price of these tubs varies slightly from shop to shop, so it may be worth having a browse around. But, as noted earlier, bicarbonate of soda is very easy to find in most places.
Some of the stores you should check out include:
Tesco
Asda
Morrisons
Sainsbury's
Waitrose
Marks and Spencer
Lidl
Aldi
The Range
Co-op
Local hardware store
However, if you intend to clean several items with baking soda, you should consider buying larger packets of, or bulk buying, this product online. A small 200g tub really won't stretch too far! Plus, this would save you time and money in the long run. Here's an idea to get you started:
If you fancy stocking up on your bicarb, you don't need to look any further than Dri-Pak Bicarbonate of Soda. You can pick up these boxes in packs of 6,12 and 18, so you won't run out of baking soda anytime soon. In addition to this, Dri-Pak's bicarbonate of soda has been made with cleaning in mind, rather than cooking, so you can rest assured knowing that it'll clean those pesky stains away!
There are, of course, several other well-known brands that you can buy baking soda from and you can find out more about these products in our full guide.
Is Baking Soda The Same As Baking Powder?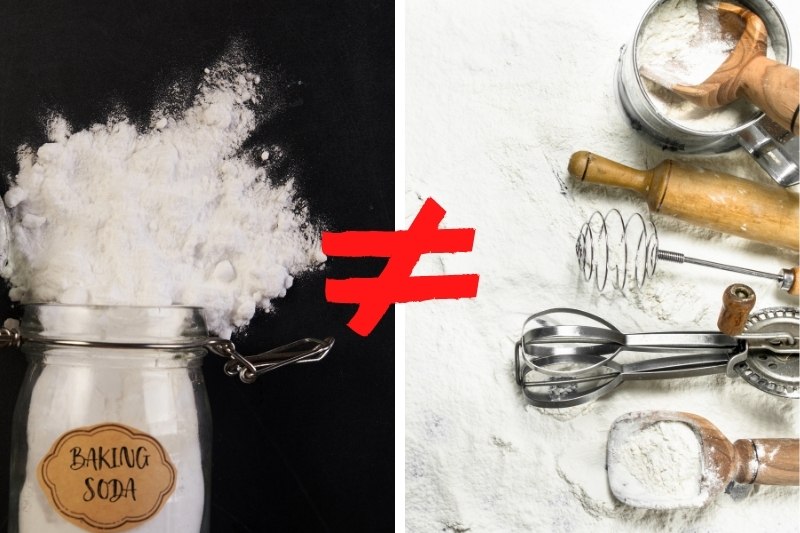 While they may sound similar in name, baking soda and baking powder are two different products. Baking powder is traditionally used in baking, usually as a raising agent, and isn't used for cleaning.
Whereas baking soda, or bicarbonate of soda, is a great cleaning agent. And although you can use bicarb when baking, if it were used alone it wouldn't have the same desired effect, because it needs to be mixed with an acidic product to cause a reaction.
You see, when bicarbonate of soda is combined with an acid, the two products react and work similarly to baking powder, but without the acid there wouldn't be a reaction.
Is Baking Soda The Same As Soda Crystals?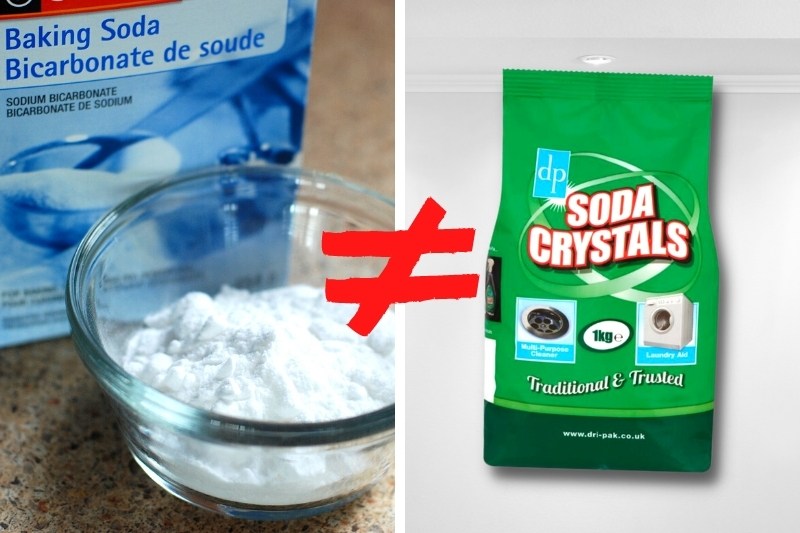 No, baking soda, or bicarbonate of soda, are not the same as Soda Crystals. And these products should never be confused with each other. Soda Crystals might look similar in colour to bicarb but they are, in fact, stronger and have different uses. And if you do eat Soda Crystals by mistake, you should seek immediate medical attention.
Find out more about bicarbonate of soda and Soda Crystals here.

Bethan has a passion for exploring, reading, cooking and gardening! When she's not creating culinary delights for her family, she's concocting potions to keep her house clean!