Zoflora is a concentrated disinfectant which can be used for a multitude of cleaning jobs around the home. You can even use it in laundry.
It can kill up to 99.9% of bacteria and viruses which can help to reduce the risk of getting ill as well as removing odours from your home – replacing them with a gorgeous scent which can last the entire day.
It's no wonder Mrs Hinch dubbed Zoflora as one of her favourite cleaning products!
Zoflora has a wide variety of disinfectants each with their own signature scent, so you can choose one to suit your mood or to match your favourite flower… there is definitely a scent for you.
As we mentioned above, Zoflora knows how to choose a scent that will make even the pickiest of people happy. With an array of fruity, floral and even Christmas scents (seasonal, of course) there's a smell for every pair of nostrils!
The Zoflora scents which are currently (at the time of writing this article) available on the Zoflora website are listed below.
We've separated them into fruity, floral and other to help you decide which is best for your home cleaning. We've also popped the fragrance notes beside each scent so you get more of an idea on how they smell.
Fruity Zoflora Scents List
Lemon Zing – lemon, ginger, white musk, grapefruit
Mandarin & Lime – lime, basil, mandarin, peach
Paradise Peach – peach, apricot, white musk, vanilla
Pink Grapefruit – pink grapefruit, orange flower, mango, pomegranate
Summer Berries – rose, cassis, strawberry, blackberry
Tropical Twist – vanilla, coconut, lime, pineapple
Very Berry – rose, amber, blackcurrant, juniper berries
Floral Zoflora Scents List
Bluebell Woods – wood, bluebell, green notes, jasmine
Bouquet – citrus, rose, musk, violet
Country Garden – rose, white musk, bergamot, orange blossom
Green Valley – apple, lily of the valley, green notes, wildflowers
Hello Spring – white musk, lily of the valley, freesia, bergamot
Lavender – lavender, mint, rosemary, amber
Lavender Escape – lavender, sandalwood, basil, rose
Midnight Blooms – rose, orange blossom, amber, white musk
Secret Garden – rose, geranium, sandalwood, patchouli
Summer Breeze – rose, white musk, peony, freesia
Twilight Garden – white musk, jasmine, moonlily, ylang
Other Zoflora Scents List
Coastal Breeze – sage, fig, patchouli, cedarwood
Linen Fresh – cotton, lavender, amber
Mountain Air – ozonic, citrus, floral, herbal
Springtime – lemon, white musk, fresh herbs, pine
Limited Edition Zoflora Scents
When it comes to limited edition Zoflora ranges, there have been quite a few, these have come from competitions, suggestions and of course, inspired by the different seasons.
If you like to change up the scents in your home seasonally, check out the Zoflora scents lists below.
Zoflora autumn/winter scents list
You may have stocked up over the festive period when Zoflora Christmas scented disinfectants were all over the shop shelves, so you'll know how amazing the fragrances are. The Zoflora Christmas scents range 2019 included the following warming scents:
Cranberry and Orange
Winter Morning
Warm Cinnamon
Winter Spice
Sparkling Spruce
Festive Fireside
Some of these Zoflora winter scents are still available to purchase, so if they sound like your cup of tea, you don't have to wait until the winter months to nab some for yourself.
Zoflora spring scents list
Bringing the freshness of spring into your home could not be easier! Zoflora's spring scents will add fragrant floral notes to your home as you clean and disinfect a multitude of surfaces:
Hello Spring
Lavender Escape
Secret Garden
Grab yourself some springtime loveliness from the Zoflora shop or find them in your favourite local bargain shop!
Zoflora summer scents list
Even if the weather outside doesn't say summer, your home can! With fruity and floral fragrances, perfect for bringing some sunshine into your home, Zoflora disinfectant spray can make a huge difference.
These summer scents are fun as well as fresh – so choose your favourites and get cleaning:
Oriental Lily
Paradise Peach
Pink Grapefruit
Summer Berries
Summer Bouquet
Tropical Twist
Although some limited edition Zoflora products are unavailable or a very, very rare find, you can still get some of the above summer scents on the Zoflora shop as well as Amazon and your usual online shopping spots. Don't forget to check the bargain shops too!
(Rare &) Discontinued Zoflora Scents
Many scents have come and go in the world of Zoflora disinfectant, but you may still be able to find some of them online i.e. eBay, Amazon or other cleaning product sites. If any of these tickle your fancy, you might want to go on a Zoflora hunt!
Apple Orchard
Carnation
Citrus Fresh
Cool & Fresh
Flowershop
Honeysuckle & Jasmine
Hyacinth
Lily Fresh
Rose
Sweetpea
Wallflower
If you're struggling to choose which scent you want to buy, check out Zoflora's Fragrance Finder – a short quiz which helps to pair you with your ideal Zoflora scents.You can also buy a multipack with a range of scents to experiment with: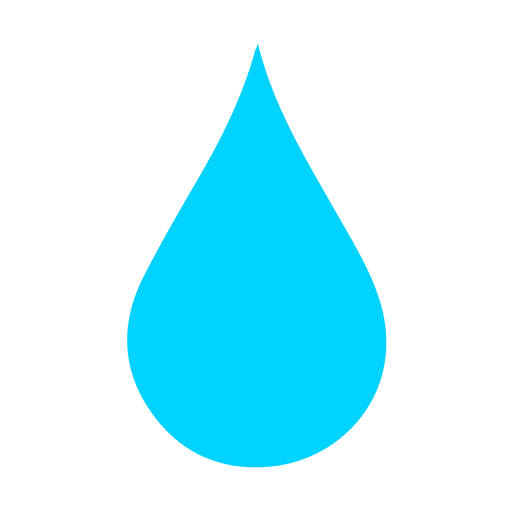 In The Wash is your guide to the best laundry and cleaning products, tips and tricks. Our mission is to solve the UK's cleaning and laundry dilemmas!