Some of us are very sensitive to allergens so we opt to purchase hypoallergenic products; pillows and quilts etc. You can go one further and choose a hypoallergenic laundry detergent too, to make sure your clothes, bedding and towels are as allergen-free as possible.
Some detergents can cause irritation to the skin when allergens are present. Sensitive skin can be flared up if you suffer from eczema and baby's skin could start to form a rash with continued use of non-hypoallergenic laundry detergent.
Here are some of the best options for hypoallergenic detergents available to purchase in the UK.
Best Hypoallergenic Laundry Detergents in the UK
1. EcoGurus Eco Laundry Detergent
Type: Liquid
Scent: Fragrance free
This eco-friendly laundry detergent does what others can only claim to do. It actually provides a deep clean for all of your clothes, yet is free of all the harsh chemicals we're all trying to avoid.
It is made from the highest quality plant-based ingredients possible and works perfectly on any setting.
Use this eco-friendly laundry detergent on an eco-wash, and it will deliver the same results as any other laundry detergent.
Not only is this stuff fragrance-free, but it is also free of chlorine, phosphates, formaldehyde, glycol ether, whitener and more.
All that stuff sounds rather scary, right? Well, that is what a lot of other laundry detergents contain, yet this stuff works just as well without any of the nasty stuff.
2. Ecover Zero Non-Bio Washing Powder
Type: Powder
Scent: Fragrance free
If you have sensitive skin then Ecover Zero Non-Bio Washing Powder could be a super option for you.
Their formula consists of plant and mineral extracts which are not harmful to the environment or your skin and can be used to give great results after washing your white or colourful laundry!
If your home uses septic tanks, then this powder is fully suitable to use and if you prefer unscented laundry, then this is perfect for you.
This washing powder is easiest to purchase online and is a little bit pricey compared to the supermarket and household brand powders, so if you are after budget laundry options, then this is not recommended for you.
As with the above products, this washing powder is better for the environment than regular products, which is always a plus! It is recommended that you don't use this product in large amounts as it tends to foam up quite a lot which might mean you need an extra rinse cycle.
3. Proto Future Eco Laundry Detergent Strips
Type: Sheets
Scent: Fragrance free
Detergent strips or sheets may be a slightly strange concept for some, but hear me out because these awesome little strips are changing the way washing is done forever.
These work just the same as any other detergent on the market, so they aren't an add-on on top of the detergent. You simply use one strip per wash.
They are available in a fragrance-free formula or a beautiful lavender scent and are really gentle on all skin types.
Where these detergent strips really come into their own, though, is the plastic they save. The strips come in a cardboard box. There are no plastic jugs to throw away.
This is a zero-waste washing product that works fantastically well in all types of washing machines and actually makes each wash really easy too.
Just chuck a strip in, use your usual programme, and your washing is clean, and there is no waste at all.
4. Allersearch Allergen Wash Laundry Detergent
Type: Liquid
Scent: Fragrance free
The Allersearch Allergen detergent is recommended by allergy and asthma specialists so is a great option for a household with any family members that suffer from allergies or breathing-related illnesses.
Not only is it hypoallergenic, but it is also environmentally safe with a non-toxic formulation and no dyes, perfumes or irritants. If you are concerned about detergents and chemicals affecting the environment, then this is definitely the perfect choice for you.
Of course, this detergent is a little on the pricey side, but it does what it says on the bottle. You can expect to rid your laundry of dust mites and improve overall health if allergens have been a problem in the past.
You may need to set the washing machine to a higher temperature for the best results, but this is not necessary to get your clothes clean and allergen-free.
5. Ecozone Soap Nuts

Type: Soap nuts
Scent: Fragrance free
Ecozone Soap Nuts are a unique way to get your washing done. A large bag of these should last you for up to 330 washes, which is great value for money as well as being better for the environment.
These naturally sourced nuts contain saponin; a great alternative to chemically made detergents which can be really harmful to the environment as well as irritating to sensitive skin.
Soap nuts have been used for many years in countries such as India and all across Asia and America.
As well as benefiting people with allergies, these are also a great option for vegans and environmentalists as they are a plant-based product which is 100% natural and biodegradable!
With effective cleaning results using around 4-5 nuts in each wash load, there isn't much of a reason not to try them out.
They generally tend to be more effective with a hotter wash, which defeats the environmentally friendly aspect, but higher temperatures are good for removing dust mites and allergens.
If your household creates a lot of messy washing with baby food stains or wine splatters, then the nuts may not be the best option unless the garments are treated with stain remover prior to washing.
The natural fresh scent of the nuts is not strong, so won't be bothersome for asthmatics or those with a sensitive nose.
6. Homethings Eco Washing Pods

Type: Pods
Scent: Lightly fragranced or Unfragranced
Here we have another detergent that is 100% biodegradable, including the packaging. It is eco-friendly, vegan and cruelty-free.
This is made with 100% natural enzymes. These break down the dirt on your clothes and give fantastic results, comparable to any other washing detergent on the market, but without the chemicals.
The washing pods can be used just as normal ones. If you have really dirty clothes like football kits, for example, use two pods in the wash. For everyday washes, though, a single pod gets the job done.
This pack of 72 pods is sure to last plenty of time, and while these pods are a bit more expensive than the leading alternatives, the all-natural, cruelty-free and chemical-free wash these provide is well worth it.
7. Ecoegg Laundry Egg
Type: Laundry egg
Scent: Fragrance Free, Fresh Lavender, Fresh Linen or Spring Blossom
The Ecoegg Laundry Egg is the best performer if you judge by how many washes you can get out of it, with up to 720 possible washes! This laundry egg replaces the need for adding detergent into your washing machine drawer.
Popped straight into the drum; you can choose from a fragrance-free version, Fresh Lavender, Fresh Linen or Spring Blossom, depending on your tastes.
The fragrance-free version is the perfect option for those with sensitive skin or allergies and a superb choice for households with lots of baby clothes to wash!
The Ecoegg contains pellets with natural cleaning substances with no harsh chemicals involved. You may wonder, "How can this one egg carry out up to 3 years of washing?" (based on an average family).
Well, this is based on only using a cold wash as the power of the pellet will deplete faster the higher the temperature you use. The pellets are activated by water, so if you are using a rinse cycle after your wash, you may want to remove the egg from the drum.
As you might imagine, the egg can be quite noisy in the drum as it spins and hits off the sides, which isn't suitable for late night or early morning wash loads.
The stain removal power of the Ecoegg may not be as good as normal detergents, so it might be necessary to carry out a separate stain removing treatment before putting the soiled item into the wash.
What Is Hypoallergenic Detergent?
Hypoallergenic detergents are manufactured with either no allergens or fewer allergens than regular detergents.
Allergens and irritants include fragrances, dyes, and other harsh chemicals. The offending chemicals tend to be those that are designed to remain in the garments after the rinse cycle has finished, for example fragrances.
The lack or reduced amount of these chemicals in hypoallergenic detergents means that they are much more gentle on sensitive skin are and less likely to cause problems for people with allergies.
Which Ingredients in Laundry Detergent Can Cause Skin Irritation?
The main offenders when it comes to skin irritation caused by laundry detergent are the following.
Fragrances
Many laundry detergents contain fragrances designed to leave behind a scent at the end of the cycle. As they remain on clothing, fragrances can end up irritating your skin.
According to some dermatologists, fragrances are the most common cause of skin irritation from laundry detergent.
Some detergents use artificial fragrances, while others use fragrances from natural ingredients. Truly hypoallergenic detergents are free from fragrances.
Dyes
Dyes are commonplace in detergents for a variety of reasons. One such reason is that it can make a laundry detergent look more attractive, and another is so that it is easier to identify residue left behind on your clothing if it has a coloured tint to it.
Dyes are a common irritant as they tend to stay behind on clothing after the wash cycle and so easily transfer to your skin.
Softeners
Many people add fabric softener to their washing, but some laundry detergents contain it in mixed in with the detergent itself.
Like separate fabric softeners, the softener added to laundry detergent tends to be a lubricant-based chemical that is designed to coat fabric and stay on the fabric after the wash cycle. This makes the fabric feel smoother, softer, and nicer against your skin.
However, like standalone fabric softeners, the softener added to detergent can irritate your skin if you suffer from sensitivities or allergies.
Hypoallergenic detergents will avoid the use of harsh fabric softeners, instead focusing on natural, gentle alternatives.
Brighteners
Optical brighteners sneak into many laundry detergents, especially ones designed for white clothing. Optical brighteners can really irritate skin as they are also designed to remain in the garments after the wash cycle has finished.
Optical brighteners work by glowing blue in ultraviolet light. This means that white clothing that has been stained slightly yellow or simply not cleaned very thoroughly seems whiter and brighter, especially in the sunlight.
What Are the Symptoms of Detergent Allergy?
Your detergent might smell great, but unfortunately skin allergies and sensitivities from laundry detergent are very common.
Detergent allergies can be caused by any of the chemicals in a laundry detergent, but the signs and symptoms are usually very similar. Some households might find fragrance is the issue, whilst for others it could be the dye or a bleaching agent.
Contact dermatitis
The chemicals in laundry detergents can trigger a condition known as contact dermatitis. This condition typically presents as an itchy red rash that could either be widespread, or restricted to areas such as the armpits.
Contact dermatitis or sensitivities can develop the first time you are exposed to a specific type of irritant, or it could appear after repeated exposure.
Signs and symptoms
The symptoms of contact dermatitis can vary depending on the severity of the reaction and the individual. The symptoms can appear immediately after contact, or it might appear a few hours later.
The most common symptom is a red, itchy rash. The itching can be anywhere from mild to severe, and it can lead to blisters, bumps, or swelling.
Affected skin can end up being dry, cracking, tender or burning.
The symptoms of contact dermatitis appear in the areas of the body that have come into contact with a specific allergen. When it comes to a laundry detergent issue, the signs are often widespread, but may be more localised in some situations.
As an example, a freshly washed pillowcase could lead to a rash on your face, or if there was excess detergent caught in your socks, contact dermatitis could affect your feet and ankles.
Treatment and preventatives
Contact dermatitis can be easily treated at home in most cases with anti-itch lotions such as calamine lotion, a steroid cream, or by applying a wet compress. In the case of allergic dermatitis, taking antihistamines can stop the reaction.
Going forwards, the best way to prevent skin irritations is to avoid the irritant. By using a hypoallergenic detergent, you reduce the risks of exposure to the allergens, thereby reducing the risks of contact dermatitis.
If this isn't possible for any reason, try rinsing the washing a couple of times rather than just the once to remove as much of the offending detergent as possible.
What Laundry Detergent Do Dermatologists Recommend?
When it comes to laundry detergent for sensitive skin or allergies, dermatologists tend to recommend non-bio, natural detergent.
Chemicals such as dyes, fragrances, bleaches and softeners that are added to most commercially available laundry detergents are responsible for most detergent related skin complaints, and so avoiding these is recommended.
Detergents such as the Allersearch Allergen Wash Laundry Detergent are ideal not only because they can help remove existing allergens from your clothing, but also because the detergent itself does not contain any toxic chemicals, dyes, fragrances, or irritants.
Conclusion
Not every product will suit every person and some may be less effective than others. It is best to check the ingredients of a product before buying if you know of irritants that have caused issues in the past.
Hopefully, the reviews above will help you make your decision about the best hypoallergenic laundry detergents in the UK.
If we had to pick one product to recommend to the majority of allergy sufferers it would be EcoGurus Eco Laundry Detergent. Not only is it free from fragrances and other ingredients that can irritate your skin, it's also made from eco-friendly, plant-based ingredients.
as it's specially designed to remove allergens and is free from any potentially irritating additives such as perfumes.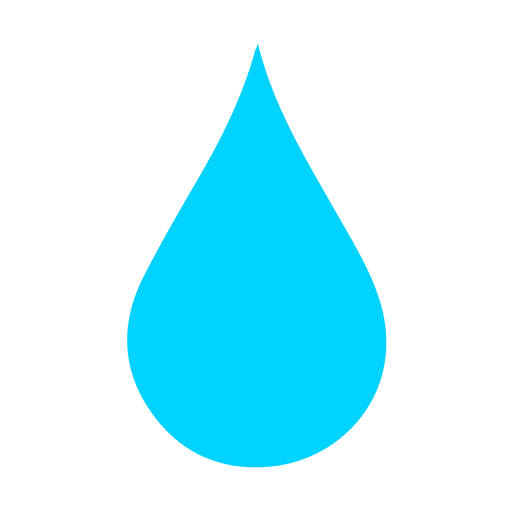 In The Wash is your guide to the best laundry and cleaning products, tips and tricks. Our mission is to solve the UK's cleaning and laundry dilemmas!