Persil and Ariel are two of the detergent world's biggest names to date. And with so many products to choose from, it can be troubling to decide which brand you should be choosing.
So, don't waste another minute pondering over the options, let's discover what laundry detergent is better – Ariel or Persil!
History of Persil and Ariel
Here's a brief history of how Persil and Ariel became world leading laundry detergents!
Persil's history
Persil originated as a German-made cleaning product that made an appearance on the laundry market many moons ago in 1907.
It was originally created and marketed by Henkel in its early years, but in 1931 the brand was acquired by Unilever.
Since the acquisition, Unilever has been responsible for manufacturing and marketing Persil in the UK.
Interestingly, the name Persil is actually a made-up name. It's a combination of two of Persil's original ingredients – sodium perborate ('Per') and sodium silicate ('sil').
Ariel's history
Ariel's story starts back in 1967 when the American company P&G developed a new laundry detergent.
In its infancy Ariel was known for making white clothes whiter, and over the years the brand developed and became known for treating greasy stains and coloured clothes too.
Several years later Ariel became one of the first detergent companies to make a 3-in-1 cleaning POD.
These PODS would save users precious time when doing laundry, and would tackle and eradicate the toughest grime found on some of the dirtiest clothes.
Type of Products Sold by Persil and Ariel
With such a rich history behind both brands, it'll come as no surprise to hear that Ariel and Persil sell a wealth of products that are suitable for most people.
Check out some of their products below:
Persil's products include the following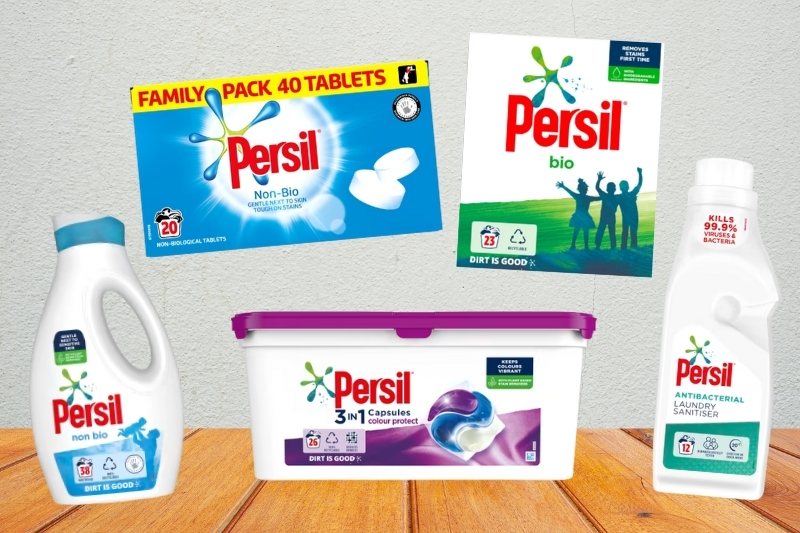 Persil Washing liquid – These include a bio, non-bio and a coloured clothes detergent.
Persil 3 In 1 Capsules – These include biodegradable ingredients and are great for removing stains.
Persil Washing powder – Their powdered products usually come in boxes of different sizes (for example, 21 and 37 wash size boxes), and the powder can be bought for bio, non-bio and for coloured clothes washes.
Persil Tablets – These also come in a box and are super easy to use because the tablets are already measured out for you, so you just pop one or two into the wash.
Persil Antibacterial Laundry Cleaner – This can be used to clean clothes that have come into contact with various viruses, and it can also be used on a temperature of 20℃, if need be.
In addition to the above, Persil's non-bio range is also suitable for users with sensitive skin.
Ariel's products include the following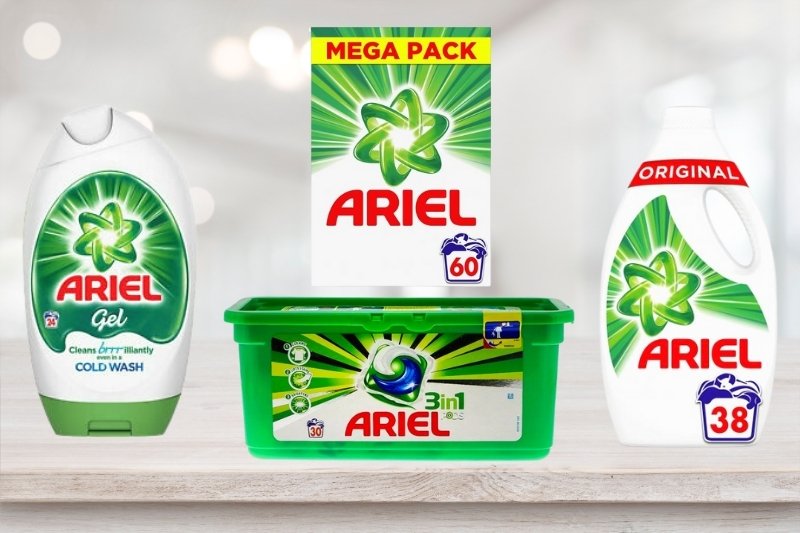 Ariel Washing Gel – Ariel's gel comes in a squeezy shaped bottle, and it is very simple to use. All users need to do is remove the cap from the bottle, fill it with gel (check the botte to see how much) and pop the gel into the wash.
Ariel 3 In 1 PODS – These PODS come with various features, like some are scented with Lenor for added freshness, some tackle stains, some come with extra fibre protection built into them, and others are great at washing sportswear. Generally, the PODS can be used at low water temperatures too, which is all part of Ariel's Wash Cold Challenge.
Ariel Washing Powder – Ariel's powder works well at 30℃ and can remove the toughest of dried stains, particularly on white coloured clothes.
Ariel Washing Liquid – When you buy a bottle of Ariel's Original Liquid detergent, you'll get a pre-treatment cap too. This little cap is actually very handy because it can be used to measure out liquid detergent for a wash, and it can be used during the treatment of stains.
Ariel, like Persil, also makes products in bio and non-bio forms too. And they also create products that should be used specifically for coloured clothes.
In addition to this, some of Ariel's products come with Febreze freshness too, so if you like the smell of Febreze you won't be disappointed.
As you can see, both Ariel and Persil make many products, and although there may be a difference in cleaning abilities and some ingredients, the items aren't too dissimilar.
The general consensus amongst users is that Persil and Ariel are both good brands that make different types of detergents. And their varied types of detergents can clean the main types of laundry, this includes:
Liquids are good at cleaning colours.
Powders are better at cleaning white clothes and removing stains.
PODS and capsules are great convenience cleaners because they're already measured out.
Which Brand Is Best for Coloured Clothes?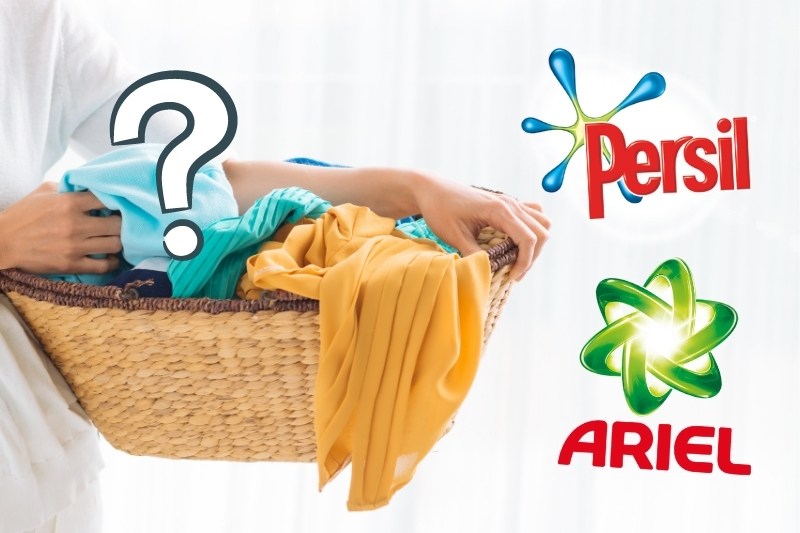 In general, products from both Ariel and Persil can be used to clean coloured clothes to a good standard. Although, for better results, using a detergent specifically designed to clean coloured clothing gets very good results.
Which Brand Is Best for White Clothes?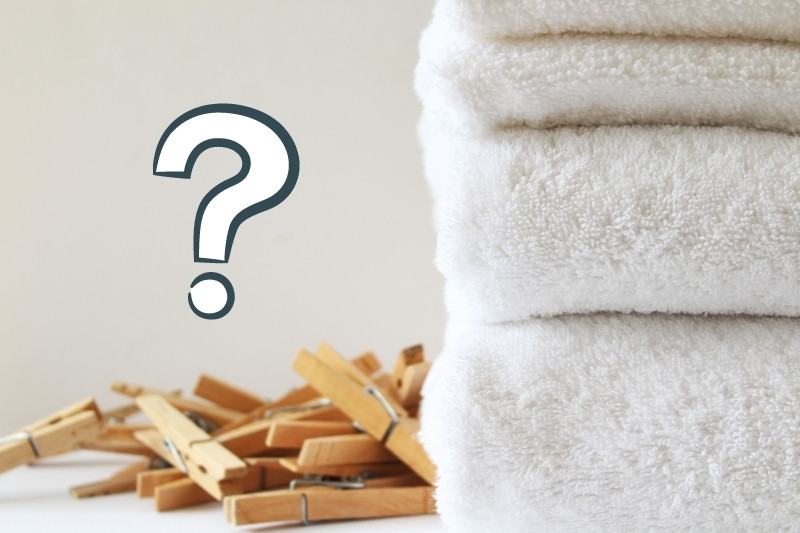 Ariel scores very favourably on Which? when it comes to keeping white clothes white. In particular, Ariel's All In 1 Pods With Oxi Stain Removal. The only drawback is that they can be expensive to buy.
That being said, you could use Ariel's Original Washing Liquid instead to wash whites, which will be cheaper.
However, Persil also does a good job of keeping white clothes looking fresh.
Which Is Better at Treating Tough Stains – Persil or Ariel?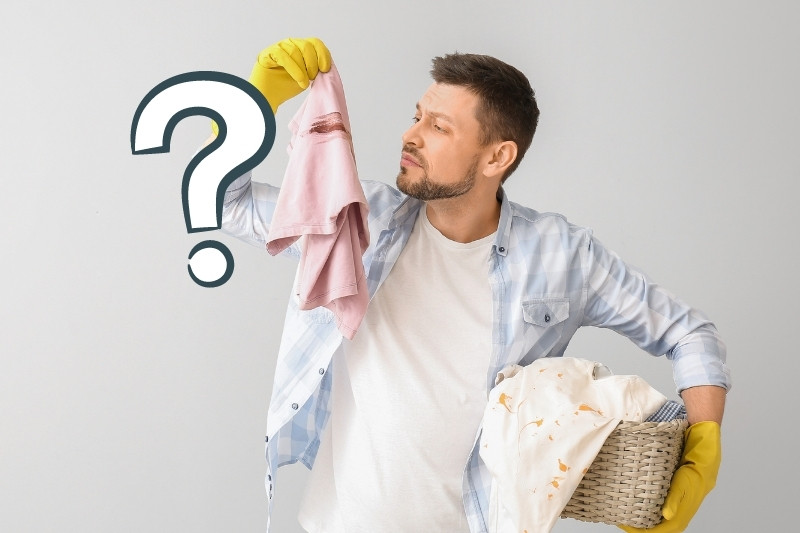 Both Ariel and Persil can be used to pre-treat stains. And it would, of course, be better if you were using a liquid, powder or gel-based product during this phase too.
However, when it comes to deciding which brand is better at removing stains it can be quite an arduous task.
In short, some stains are better treated with Persil items and some with Ariel. It also depends on the nature of the stain too, like how long a greasy mark has been on a t-shirt.
Although, given the ingredients, power, and general makeup of Persil and Ariel's products both should be able to remove stains with ease.
Price of Products Sold by Ariel and Persil
Below you will find a like-for-like price comparison of Ariel and Persil's main products. These products will include a liquid detergent comparison, a capsule/PODS comparison and a powdered detergent comparison.
The figures listed below are based on products found in Tesco and were correct at the time of writing. Also, keep in mind that the figures may change as you move from one shop to another, some stores will have deals on and different sized goods will cost less/more.
Liquid detergent price comparison
Ariel Original Washing Liquid comes in a 1890 ml bottle, you get 54 washes from the bottle and it costs around £7. This is roughly £3.71 a litre or 13p per wash.
Persil Biological Liquid Detergent comes in a 1539 ml bottle, you get 57 washes from the bottle, and it costs around £7. This is roughly £4.55 per litre or 12p per wash.
From an economical standpoint it would be better to buy Persil because you get more washes, and these washes work out cheaper in comparison to Ariel.
Capsule/PODS price comparison
A box of Ariel Original All In 1 Pods contains 26 washes, the box weighs 655.2g and costs £6.20 on average. This works out to about £9.47 per kg or 24p per wash.
A box of Persil 3 In 1 Biological Capsules contains 28 washes, the box weighs 756g and costs £5.25 on average. This works out to about £6.95 per kg or 19p per wash.
Again, it would be more economical to purchase Persil in this case because you get more washes, and at a cheaper price per wash.
Powder detergent price comparison
A box of Ariel Washing Powder that contains 40 washes, weighs 2.6kg and costs around £7.50. This equates to about £2.89 per kg or 19p per wash.
A box of Persil Biological Washing Powder that contains 37 washes, weighs 1.85kg and costs around £5. This equates to about £2.71 per kg or 14p per wash.
In this case, Persil would also be the most economical product to buy as it works out cheaper per wash.
Environmental Impact of Persil and Ariel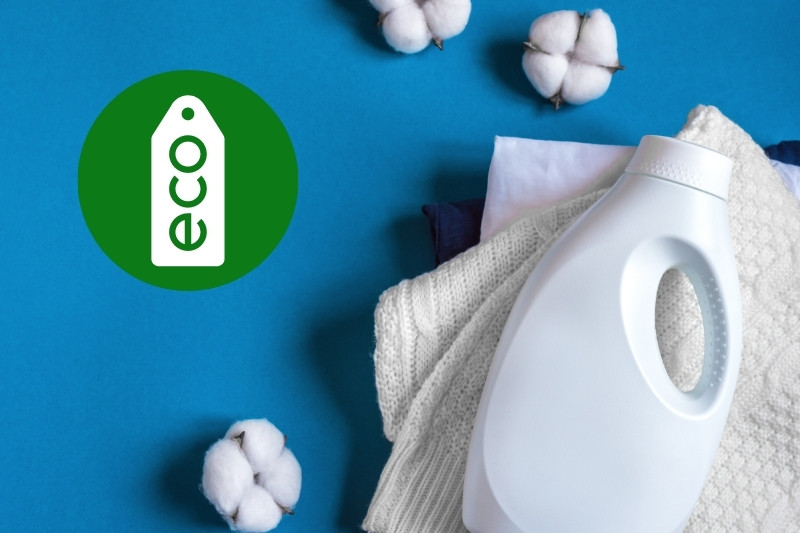 Over the years Ariel and Persil have been working towards leading a more sustainable and greener way of life. Here's a quick look at what Ariel and Persil are doing right now to help the planet.
Ariel's contribution
One of Ariel's biggest projects recently is its Wash Cold Challenge. The challenge is to get more people to start washing their laundry in colder water temperatures so that they reduce their carbon dioxide footprint.
To help the cause, Ariel's All-In-1 Pods have been specifically designed with washing at low temperatures in mind.
In addition to the above, Ariel hopes to receive one million pledges from users over the next few months, and when they do they will donate a substantial amount of money to the WWF. This, in turn, will go towards conserving the planet and the Polar Bears.
Further to this, Ariel is also working towards using more recycled plastic to make new plastic bottles. Their liquid detergent bottles already contain up to 50% of used plastic.
And finally, Ariel is trying to reduce its environmental footprint by ensuring their manufacturing processes are sustainable. They'd like to continue to do this by using 100% renewable electricity to make products, and to send zero waste to landfill sites during the production phase.
Persil's contribution
One of Persil's main projects has been its Dirt Is Good campaign! The campaign has been set up to inspire children to get outside and to play in the mud.
In doing so, the children will become at one with nature and will learn to appreciate the environment. This, in turn, should grow a fondness and a newfound respect for the planet.
Further to this Persil is also working on biodegradable production, both in the ingredients they use and in their packaging. Also, they don't test their products out on animals and they want to spread the word on this, so other companies stop testing on animals too.
And finally, Persil is looking towards sourcing renewable ingredients, like plants, because this should help to limit, or even eradicate, the need to use fossil fuel ingredients in the future.
It's evident that both Persil and Ariel are striving towards a better and greener future for all, while they still create products that are of quality and can clean laundry to the standard that we all hope for.
Which Brand Is Easier to Find and Buy – Persil or Ariel?
It's not very difficult at all to find Persil or Ariel in most supermarkets, small shops or hardware stores.
Although, it's not always guaranteed that you will be able to find every single product that both Persil and Ariel make in every store. You should, however, be able to find a few variations of each brand!
Of course, you can always buy these items online through Amazon!
In addition to this, you can usually bulk buy Ariel and Persil's goods, so be sure to look out for multibuy packs, or buy-one-get-one-free offers – purchasing the items in this way can sometimes work out cheaper for you too.
Which Detergent Is Easiest to Use?
It really isn't easier to use one brand over another. Ariel and Persil are both very simple to use.
If you buy the capsules or PODS, you don't have to measure them out, you just choose how many capsules/PODS you need to add to the wash, and pop them in.
If you purchase a powder, you typically get a little cup or a scooper to help you measure out the powder ready for the wash.
And liquid goods come with caps to help you measure out the detergent too.
So, there really shouldn't be any trouble using any of these items.
Which Laundry Detergent Is Better Overall – Ariel or Persil?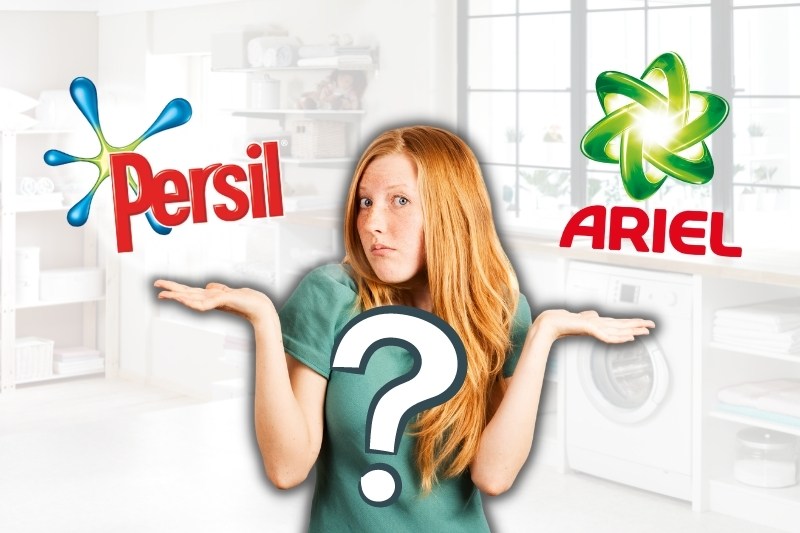 Here's a quick recap of the main positives of Ariel and Persil:
Both have a plethora of products.
Both brands are working towards being greener.
Both come in liquid, capsule/POD and powder forms.
Persil and Ariel clean clothes well and generally smell pleasant – Ariel might have the edge though.
Here's a quick recap of the main drawbacks of Ariel and Persil:
Both brands can be more expensive to buy than other laundry detergents that are available in the UK.
The PODS and capsules have been known to break and spill out in the tub – you essentially lose a wash or two when this happens.
You sometimes have to double up on PODS and capsules to ensure your clothes are cleaned (weight dependant).
Price fluctuates for both products and it all depends on where you buy the items from.
Ariel does typically work out more expensive than Persil.
So, which is better: Ariel or Persil?
Ariel and Persil are two of the biggest, most well-known and powerful brands in the UK today. And with plenty of products to choose from, you really are spoilt for choice.
However, based on the above, Ariel does have the edge for me, even though Persil's been around for longer and it might work out cheaper to buy. And while Ariel may not be the cheapest product you can buy to clean your dirty laundry, it does pack some punch when it's cleaning items.
That being said, Persil's detergents should not be discounted, because they are also very good, easy to use, and are averagely priced.
If you're still struggling to pick which brand you like best, perhaps you could use a combination of both brands to clean your various laundry items.
Obviously, you don't literally mix the two products together, rather you use one detergent for a particular cleaning load, and another for a different load.
As odd as this may sound, a lot of detergent users change their detergents on a regular basis, and they don't see much harm in doing this. People usually swap detergents for two main reasons: 1) They use a particular detergent for a certain job, and 2) They buy the cheapest option on the day. If that is something you'd like to try, then you could also do this.
Plus, you could also marry your detergent with a fabric softener of your choice to enhance the smell of your fresh laundry.

Bethan has a passion for exploring, reading, cooking and gardening! When she's not creating culinary delights for her family, she's concocting potions to keep her house clean!