Nubuck leather is a type of suede that's popular on semi-formal and casual shoes. It takes a bit more care to clean than standard leather, but with regular attention, it can stay looking fresh for years.
In this article, we'll cover how to clean nubuck leather – both regular maintenance and deep cleaning.
What Is Nubuck Leather?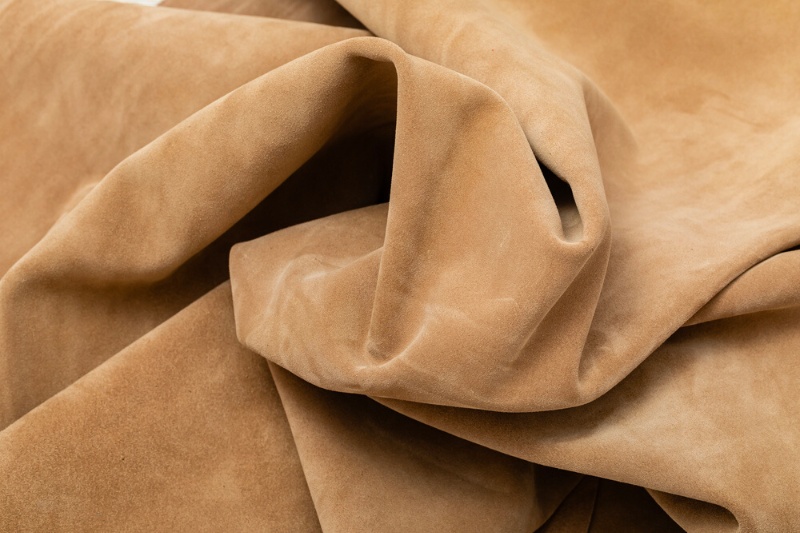 Nubuck is a type of leather made from the outer layer of a hide. Whereas standard leather is treated to form a smooth layer, nubuck is sanded to create a nap. This is the term given to the fuzzy texture of both suede and nubuck.
The main difference between suede and nubuck is that suede comes from the underside, whereas nubuck is from the outer side.
This means nubuck is more durable and resilient, but they follow almost identical cleaning processes because you need to preserve the nap.
How to Clean Nubuck Leather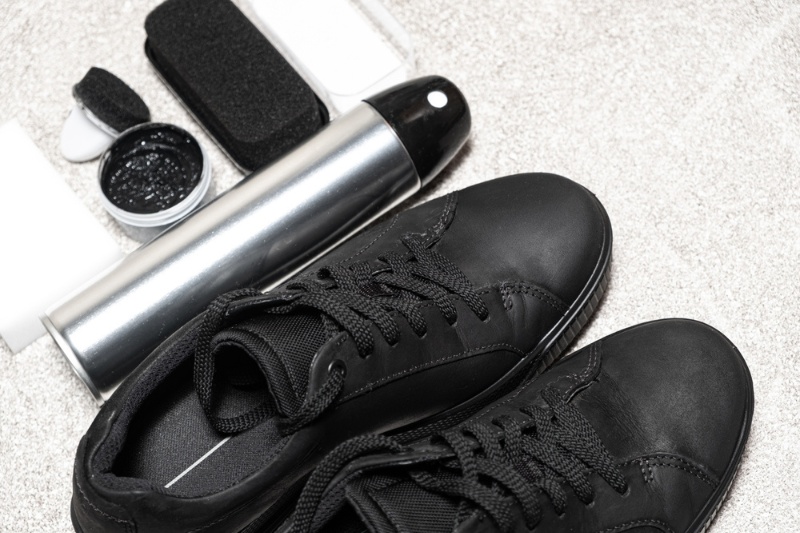 Once you have the correct materials, nubuck leather is really easy to keep clean. To do so, you'll need: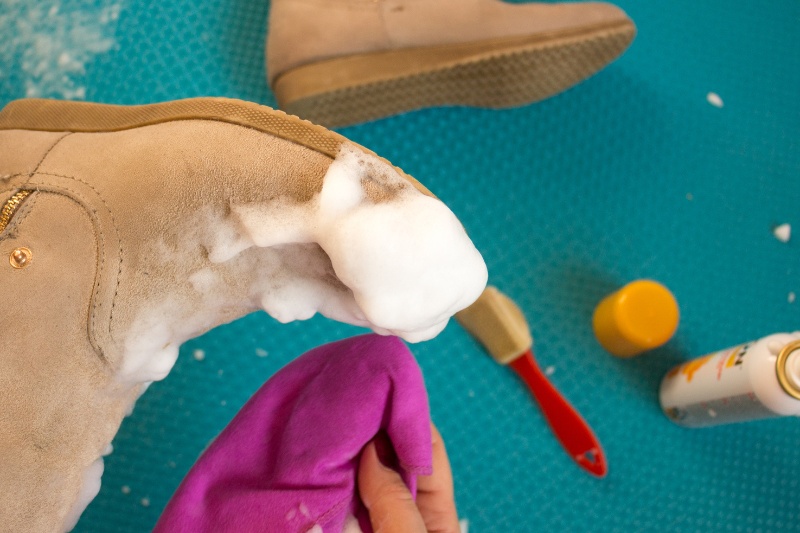 The steps are as follows:
Remove loose dirt and debris using a clean cloth. You could also use the nubuck sponge. Ensure it's dry before you start. Rinse the sponge and leave it to dry before using it again.
For a deeper clean, use a foam cleaner. It's worth doing a spot test somewhere inconspicuous, such as inside the shoe. Most have a sponge applicator, so squeeze out a bit of the product and work it in using small circular motions.
Wipe away the foam after the specified time. Don't use any extra water, as this'll ruin the nubuck.
Once the shoe is clean and dry, raise the nap using your nubuck brush. Most of these are rubber to avoid scratching the shoe. Work in the same direction in small strokes.
Finish off with a spray of waterproofing protector.
Although the method given above mentions shoes, it's identical for other nubuck leather products, such as jackets and bags. Regardless of the item, always check if there's a grain (direction) to the nubuck's nap, and brush with it rather than against it.
How Do You Restore Nubuck?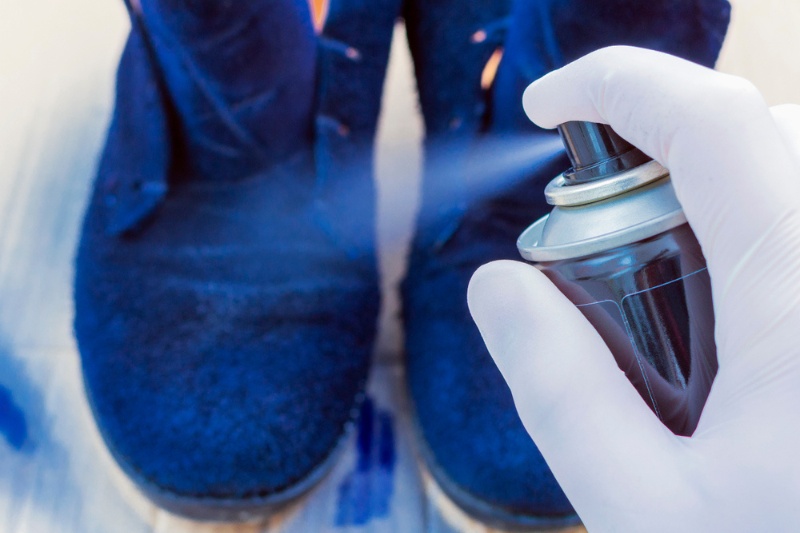 As with standard leather, nubuck can lose its colour due to scuffing and/or regular wear. Unfortunately, you can't use coloured polish to cover these spots.
There are a couple of options depending on the colour of the leather and the severity of the issue:
Spray restorer is a better choice because it's easier to control the coverage and colour intensity.
However, most sprays are limited to standard colours: black, brown, tan. If you have a more exotic shoe colour, speak to a cobbler or shoe restorer for advice.
Is Nubuck Washable?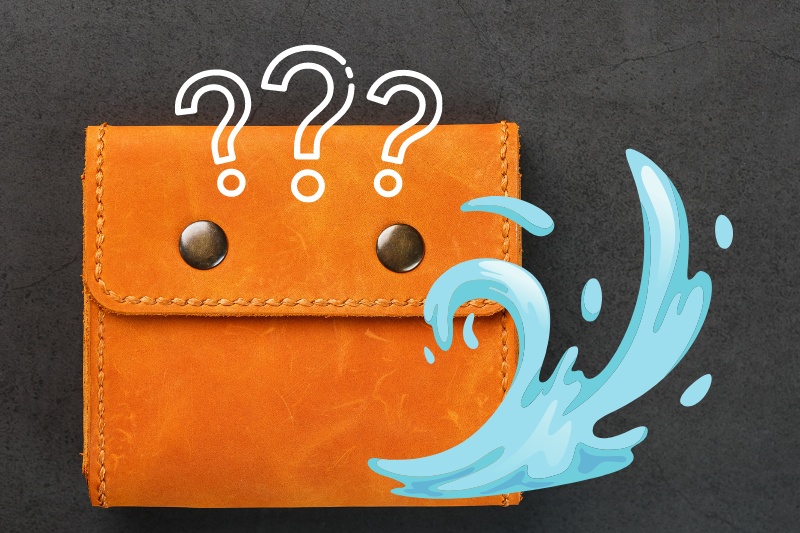 Nubuck leather must not be washed, exactly the same as standard leather. Because it's an animal-based product, washing it will remove the natural oils that keep it supple. If nubuck gets too wet, it goes crispy and will crack easily.
This is also why you should use a waterproof nubuck protector spray. If your nubuck shoes get soaked by rain, they might be beyond your ability to restore at home.
Speak to a professional shoe restorer to see if there's anything they can do. Restoring nubuck can often be as simple as sanding the nap back into it, but this isn't something you should try at home.
Final Thoughts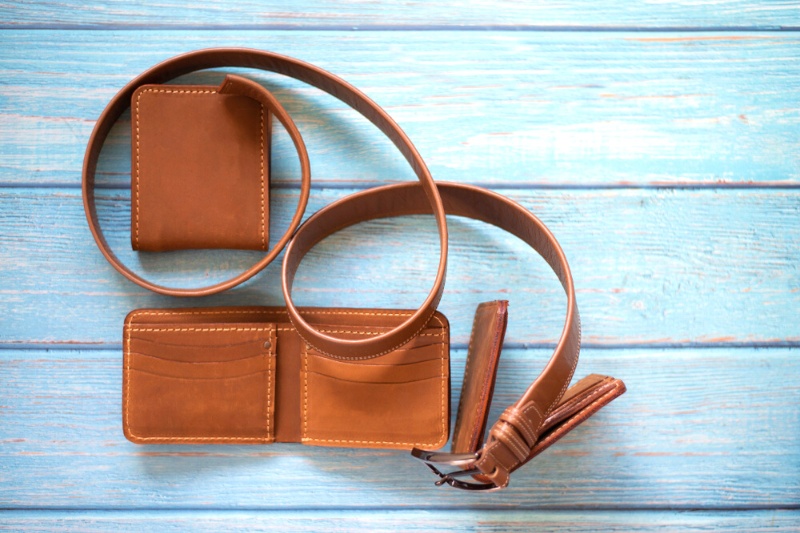 As you can see, cleaning nubuck leather is a bit more specialised than traditional leather.
However, with the right products and some care, cleaning nubuck leather should only take 15-20 minutes and should leave it looking good as new.

Jacob is a freelance writer based in Wales, where he lives with his partner and two dogs. All his work is fuelled by extensive research and buckets of coffee.