There are an excellent variety of non-bio laundry detergents around these days, but two brands often stand out above the rest as environmentally friendly options: Smol and Ecover. But which of these two is the one for you?
We have laid out the pros and cons of each sustainable detergent to help you to narrow down which one may be the best for your household's specific needs.
Smol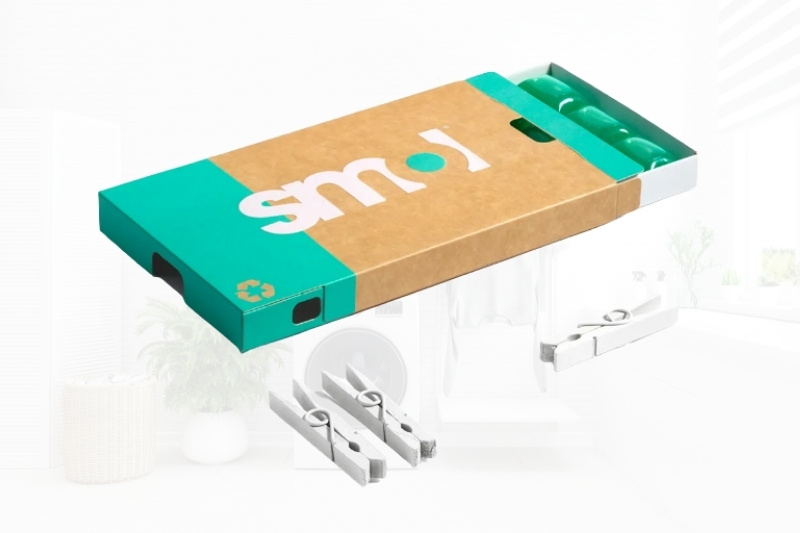 Pros
1. Packaging
Smol's packaging is made from 100% recyclable materials and their pods are smaller than many other laundry detergent pods.
Their boxes are all made from new cardboard, but it is FSC certified and there are no single-use plastics in any of their products.
2. Eco-friendly
The brand uses fewer chemicals in its production than other similar brands and, their products are vegan and cruelty-free. They have both bio and non-bio-options, depending on what you're looking for.
3. Affordable and accessible
Smol is a subscription service that cannot be bought in supermarkets. This means that it is more affordable in many ways as there is no middleman to make prices higher.
It also fits through your letterbox, so it is an incredibly convenient service that you don't even have to be home to receive. This mode of delivery has made the company incredibly popular, especially throughout the pandemic.
A pack of 24 capsules is £5.30 at the time of writing and you can decide how often the deliveries come depending on the laundry needs of your household.
Cons
1. No plant-based ingredients
Smol's laundry detergent is not a product created with natural or plant-based ingredients. Most ingredients in their product are biodegradable but are not plant-based.
If you're looking for a brand that is fully sustainable and uses natural ingredients, then Smol may not be the choice for you.
2. No fragrance options
This may not be a con for everyone, but Smol does not use fragrances in their laundry detergent. If you like your detergent to have a specific scent, then Smol may not be for you.
However, if you're not a fan of scents in your laundry or if you're happy to find a scented fabric conditioner instead then it should not be too much of a problem.
Ecover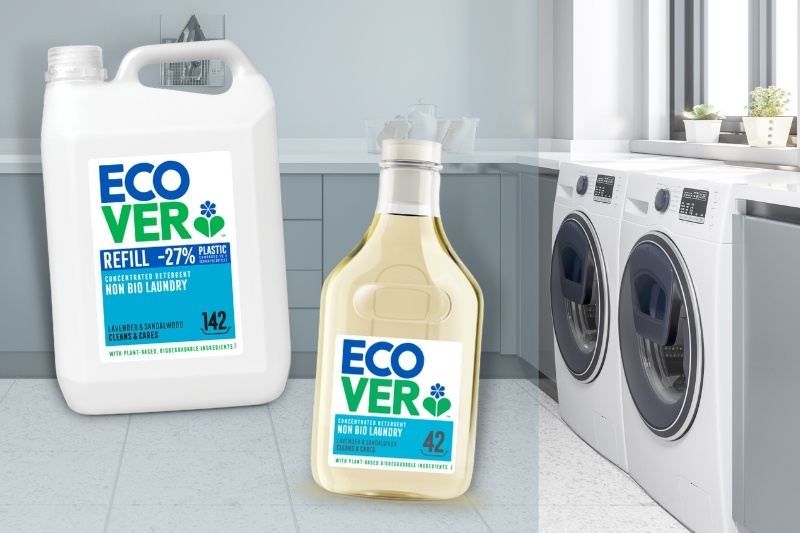 Pros
1. Plant-based
Ecover's laundry detergent is made with plant-based, biodegradable ingredients that have been dermatologically tested and approved. They are also vegan-friendly, cruelty-free, and are made at a Zero Waste certified factory.
2. Refill stations
The bottles of this detergent are made with 100% post-consumer recycled plastic and the caps are 99% post-consumer recycled plastic.
The best thing about these bottles is that they are refillable and there are many easily accessible refill stations dotted across the country.
3. Accessible
Ecover's laundry detergent can be bought in most supermarkets, and it costs around £6 per litre at the time of writing. A one-litre bottle is designed to last for 28 washes, so the product is fairly affordable for an environmentally friendly option.
4. Fragrance options
The laundry detergent comes in five different scents, but also has an unscented option if you buy the Ecover Zero. This means that they offer an option for every potential consumer.
Cons
1. Parent company still tests on animals
The biggest con for Ecover is that they are owned by SC Johnson, a company that still tests on animals and uses several harmful chemicals in certain products, such as triclosan and phthalates.
However, Ecover itself has banned the use of triclosan and phthalates and it is a cruelty-free company.
Conclusion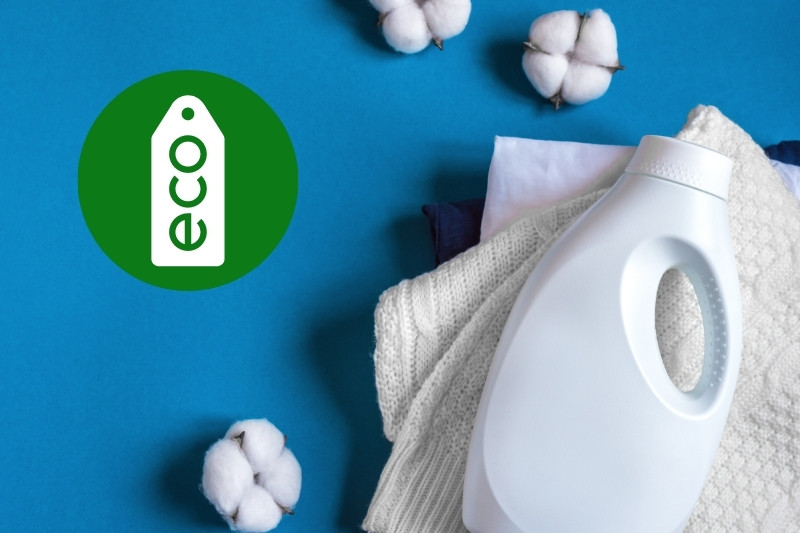 Both products have an excellent list of pros and are strong candidates for an environmentally friendly laundry detergent for any household. In addition, both companies are environmentally conscious, but only Ecover uses plant-based ingredients.
In the end, it really depends on whether you prefer pods or liquid, scented or unscented, or whether you like the idea of your laundry detergent being delivered right through your letterbox each month.

An adventurous book lover with an animal obsession and a proclivity for travel and spontaneity. Used to passionately despise cleaning but has grown to enjoy it thanks to learning all the best tricks and shortcuts to guaranteeing a stress-free routine and a spotless home.