Last updated: August 10, 2017
Essential oil diffusers not only make your home smell nicer, they can also make you feel more relaxed. Essential oil diffusers are a more natural, healthy and eco-friendly alternative to artificial air fresheners, and they're a good option if you react badly to artificial chemicals.
Diffusers are good at removing musty smells and the smell of smoke that you might encounter when you move into a new property. They're also good at preventing your home from acquiring an unpleasant smell that you might not even notice.
Most of the diffusers reviewed here produce a cool mist which can help reduce congestion and relieve cold and flu symptoms—an added bonus. Many diffusers also feature a lamp, so they can be used as a nightlight.
We've reviewed five of the best essential oil diffusers you can buy in the UK in 2017. See our top three in the table below, or scroll down for more in-depth reviews. We hope this helps you choose the right diffuser for you!
Top 3 Essential Oil Diffusers in the UK
1. KINGA Aroma Diffuser 300ml Essential Oil Diffuser
The KINGA 300ml Aroma Diffuser has an attractive curved shape with a wood grain finish. As well as being an essential oil diffuser, this product is also a humidifier that releases a cool mist into the air.
Features
Timer with choice of running the diffuser for 1, 3 or 6 hours (it can also be run continuously)
Automatic shut-off feature for when the water tank is empty
LED light, which can be turned off or set to one of 7 colours
Power: Max 12W
Water capacity: 300ml
Dimensions: 16.9 cm wide x 16.9 cm deep x 12.1 cm high
Pros
Very quiet
Helps to purify the air
Looks like it's made from real wood—it's doesn't look cheap and tacky
Cons
Instructions aren't very clear
Price: See on Amazon.co.uk
2. CMYK Aroma Diffuser
The CMYK Aroma Diffuser is an attractive essential oil diffuser/humidifier that is small and portable. Like most of the diffusers reviewed here, it uses ultrasonic waves to turn water into mist, which it sprays out into the air.
Features
Auto shut-off feature that kicks in when the water is low (usually after about 5-6 hours)
LED light with 7 colours. You can choose to set it to one colour, have it change colour or turn it off completely.
Intermittent mist option
Water capacity: 100 ml
Dimensions: 14 cm high, 10 cm diameter
Pros
Looks nice
Quiet—you should be able to easily sleep in the same room as it
Automatically switches itself off so it doesn't matter if you forget about it.
Inexpensive
Easy to set up and use
Doesn't take up much space
Cons
Very small—just 14 cm high
Might be too loud for very light sleepers
Price: See on Amazon.co.uk
3. Radha Beauty Essential Oil Diffuser for Aromatherapy
The Radha Beauty Essential Oil Diffuser features an LED light with seven colours. It can be used for aromatherapy in rooms up to 150 square feet in size.
Features
Two mist options: Intermittent (every 30 seconds) or constant
LED lamp that changes colour (blue, green, pink, purple, red, white, yellow)
Auto shut-off feature
Produces cool mist using ultrasonic technology
Water capacity: 120 ml
Dimensions: 15.7 cm high x 9.9 cm wide x 9.9 cm deep
Pros
Instructions manual is clearly written
Can be used without essential oils
Usually very quiet
Mist helps with asthma, coughs and congestion
Easy to use
Cons
Can be too loud for some people
Beeps when you press the buttons
Price: See on Amazon.co.uk
4. Amir 100ml Oil Diffuser
Like many of the diffusers reviewed here, the Amir 100ml Oil Diffuser has an LED lamp with 7 colours that can be set to change between the colours or just use one fixed colour. It's a good choice if you're looking for something to help with congestion and flu symptoms.
Features
Uses ultrasonic waves to produce a safe, cool mist
LED lights in 7 colours, with adjustable brightness and the option to turn the light off altogether
Auto shut-off feature, which makes the diffuser completely safe
Choice between continuous or intermittent mist
Water capacity: 100ml
Pros
Light changes colours, making it a good nightlight for children
Efficient mister that helps reduce congestion and other cold symptoms
Effective at masking the smell of pets
Easy to use
Cons
Can be quite noisy
Instruction manual isn't very clear
Price: See on Amazon.co.uk
5. VicTsing Wood Grain Essential Oil Aroma Diffuser
This VicTsing diffuser has a wood grain finish and uses ultrasonic technology to produce a cool mist. It can help mask pet odours and generally improve the smell and ambience of your home.
Features
Adjustable timer (1 hour, 3 hours, 6 hours or constant)
Auto shut-off feature for when the water tank is empty
Produces as much as 30ml an hour
Runs for up to 10 hours
LED lamp with 7 colours
Water capacity: 300ml
Dimensions: 14.6 cm high, 16.7 cm diameter
Pros
Looks nice, with a realistic wood effect (actually made from plastic)
Straightforward and easy to use
Almost silent
Automatically switches off when the water has run out
Cons
Price: See on Amazon.co.uk
---
How to Choose the Best Aroma Diffuser
Essential oil diffusers can seem very similar to one another, so if you've never bought one before it can be hard to know which one to go for. Here are some tips for choosing the best aromatherapy diffuser.
1. Consider the size of the room
If you're buying an essential oil diffuser for a large room you'll want something with a water capacity of 500 ml or more, as this will allow the aroma to diffuse better throughout the whole room.
If you're buying something for a small bedroom, a water capacity of 100-300 ml should be fine.
2. Do you want additional features?
In addition to creating a nice aroma, many essential oil diffusers feature coloured lights that can add to the ambience of a room or be used as a nightlight for children. These lights can almost always be turned off while the diffuser is running, so you can buy a diffuser with a light even if you're not planning to use it.
3. Look out for fake reviews
Unfortunately, many products sold online have inflated user ratings due to fake reviews and incentives given in exchange for positive reviews. If you see that a diffuser has lots of 5-star reviews with similar wording, it's quite possible that they are fake. This doesn't mean that the diffuser will be poor quality, but it's something to be aware of.
4. Try to get value for money
Since many diffusers have almost identical features and designs your final choice will likely come down to price. If you know what features and water capacity you want, look for the best value diffuser that meets your criteria (provided it has received genuine positive reviews). Look out for discounts and offers.
5. Learn more about essential oil diffusers
If you're still unclear about what essential oil diffusers do and how they work, read the FAQs below.
---
Essential Oil Diffuser FAQs
If you're interested in buying an essential oil diffuser you probably have a few questions about how they work, what they can be used for and the potential health benefits and hazards of using them. We've put together a list of the most frequently asked questions about essential oil diffusers together with answers to each question.
Health and Safety
Are essential oil diffusers safe around babies and children?
Pure oils must be kept out of reach of children as ingestion can be very harmful due to the strength of the essence.
Essential oil diffusers are safe for use in a household with babies or children, as long as they are used correctly. Use fewer drops of essential oil in your diffuser if you have a small child or baby, but do not use them in the room where the child sleeps. A humidifier would be the better choice, as these can be beneficial, especially in winter.
If any of the family members suffer with a form of respiratory disease, such as asthma, the use of a diffuser is not recommended; the intensity of the oils can inflame respiratory tracts inducing an asthma attack.
Pregnant women are also advised to use essential oil diffusers with the utmost care and with very diluted oils. Always consult your GP if you have any queries.
See these recommended humidifiers for babies
Are essential oil diffusers safe around pets?
Dogs and cats are more sensitive to essential oils and so it is important to be careful in your choice of essence; some oils are safe to use and others are not. If in doubt or if you have any concerns, contact your veterinary clinic for advice.
An ultrasonic diffuser dilutes the oils, making them less likely to pose a problem with your dog or cat, but you must keep the pure oils out of the way of your pets.
Are essential oils healthy?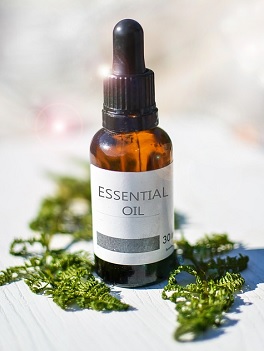 Essential oils have many healing effects, but again, they must be used properly and safely depending upon who uses them. Different essential oils have healing traits for a variety of ailments, so it is best to do your research on these and consult your GP if you are thinking of using essential oils. You can find out more about the uses of essential oils here.
The miss-use of essential oils can cause seizures in children (and some adults) and are not recommended for use in a household where any residents suffer from respiratory diseases. Again, ask a GP for advice.
Are there any side effects to inhaling essential oils?
A diffuser creates the most practical and safe way to inhale essential oils. By mixing the oils with water, you can inhale the diluted strength of the oil and will gently receive the healing effects. Please see more about the health benefits of different essential oils in the Are essential oils healthy? section of our FAQs.
If you are not sure of your reactions to essential oils, heavily dilute the mixture you put into your diffuser, use less drops of oil and the recommended amount of water. Negative side effects can include asthma attacks or similar reactions when the person is affected by respiratory disease already.
Always be safe when using essential oils and diffusers, there can be negative side effects when not used properly. Find out more here about negative effects of certain essential oils.
Do essential oil diffusers help with allergies?
Essential oil diffusers can help with allergies when using specific oils. A small amount of drops can be placed into the diffuser and the mist can be inhaled to help ease the effects of an allergy. It is suggested that lavender oil is one of the most effective for this. Other effective oils include:
Eucalyptus
Tea Tree
Peppermint
Lemon
Essential oils can reduce any pain or inflammation caused by allergies as well as help the immune system to fight the allergens which trigger an allergic response.
Working and Using
How do essential oil diffusers work?
Most essential oil diffusers use a mixture of water and oil to create a gentle, cool mist which doubles as a humidifier. The fine mist released into the air is then inhaled or absorbed into the skin to provide the healing properties of the chosen essential oil.
There are some diffusers available which do not need water to diffuse the oils, they use only pressurised air; these are called Nebulizing Diffusers.
How do ultrasonic diffusers work?
An ultrasonic diffuser uses ultrasonic vibrations to break the oil and water into tiny micro-particles and a small internal fan blows these out as a fine mist.
Using vibrations means the mixture of water and oil does not need to be heated, leaving the resulting mist cooling and the benefits of the oils are unhindered by any heat.
What can you use an essential oil diffuser for?
On a basic use level, an essential oil diffuser can be used to create a gentle, therapeutic scent in your home. Due to the healing properties of certain essential oils, you can also use the diffuser to benefit your health. Essential oil diffusers are said to stimulate brain functions and can help to enhance your mood, relieve pain, increase your energy and much more.
Diffusers which use water, can also act as humidifiers for your home which can be very beneficial in winter to keep the balance of moisture in your home just right.
There are different types of diffuser to choose from including Nebulizer Diffusers, Ultrasonic/Humidifying Diffusers, Heat Diffusers and Evaporative Diffusers.
How many drops of essential oil should you put in a diffuser?
How much oil you use is down to personal preference, however, it is recommended that you start with around 2-10 drops. When using an ultrasonic diffuser, you may choose to add more, as the oils are diluted by the water and so the strength of the scent is decreased.
How long can I use an essential oil diffuser?
It is recommended to only use a diffuser for short bursts of time to get the most benefit. Certain models have timer functions which allow you get the most from your diffuser, the best being 10 minutes on and then 20 minutes off. Diffusing essential oils for long periods of time does not have any extra benefits or effects and is just a waste.
The longevity of your diffuser can be prolonged by avoiding certain oils, as there are some that can corrode the plastic and essentially break the device. These oils include clove, lemon and cinnamon.
How often do I need to clean an essential oil diffuser?
This can be down to personal preference as to how often and when you want to clean your diffuser. However, it is recommended that you only clean your diffuser when you know you will not use it for an extended amount of time, or if you are changing to a scent that is completely opposite to your previous i.e. energising to relaxing.
General
Are essential oil diffusers and humidifiers the same thing?
Essential oil diffusers which use water, for example the Aptoyu 120ml Aroma Diffuser, can double up as humidifiers, so in that sense they could be used in place of a humidifier. However, regular humidifiers are not made for using with essential oils.
Essential oil diffusers are used predominantly for their therapeutic effects in the home or to create a mildly scented ambience, whereas humidifiers are used to keep moisture levels in the home regular. See our Humidifiers FAQs page for more info.
Related posts