If you're looking for a new floor mop and bucket set to mop tiles or a wooden floor, you've come to the right place.
There are lots of mop and bucket sets available on the market and it can be hard to know which is the best.
We've picked out four of the top-performing mop and bucket sets available in the UK.
Of course, there's no such thing as a single best mop and bucket set; the best set will depend on your requirements.
One mop might be great for mopping a small kitchen with a tiled floor, but not suitable for mopping a large hardwood floor.
Therefore, you should bear in mind that while the mop and bucket sets selected here are all quite versatile, some are better for certain purposes than others.
Best Mop and Bucket Sets
Vileda Supermocio 3 Action Mop and Bucket Set
The Vileda Supermocio 3 Action Mop and Bucket Set includes a mop head with a 3-piece handle as well as a bucket and wringer. The mop head is divided into three parts, each designed to tackle a different kind of dirt.
The red spot next to the base of the handle is good for removing tough bits of dirt, the blue microfibres next to it are good for removing grease, while the strips contain red smart fibres to pick up bits of hair and dust.
Features
10-litre capacity bucket
Red spot eraser for getting rid of stuck-on dirt
Microfibre strips for cleaning greasy marks
3D red spots to collect dirt and hair
Wringer is designed to require 40% less effort than a standard mop bucket
You can buy replacement mop heads separately
Handle length: 123 cm
Dimensions: 27 cm long x 26 cm wide x 37 cm high
Washing and replacing the mop head
The mop head can be washed in a washing machine at 60 degrees Celsius or less. You can buy replacement heads and attach them easily.
Pros
Stable mop bucket that won't tip over when you wring the mop
Floor dries quicker as the bucket is more effective at wringing the mop
Safe and sturdy
Compact size
Cons
Bucket doesn't have a separate compartment for dirty water
Verdict
The Vileda Supermocio 3 Action Mop and Bucket Set offers good value for money (see price on Amazon)
. The mop bucket is sturdy and efficient at wringing the mop. The mop itself is well designed and versatile for tackling all kinds of floor cleaning challenges.
Vileda Easy Wring and Clean Turbo Microfibre Mop and Bucket Set
Like the Vileda Supermocio mop reviewed above, the mop you get with this set contains microfibres for picking up 20% more particles than a standard mop head. The bucket a bit different to most in that instead of having wheels, it has a carrying handle. It also uses a foot pedal to wring out the mop rather than requiring you to wring it by hand. This is good if you hate wringing mops.
Features
Carrying handle designed for better balance
Front spout for emptying the bucket easily
Triangular shaped mop head makes it easier to clean corners
Spout for easily emptying the bucket
Dimensions: 48.5 cm long x 27.5 cm wide x 28 cm high
Telescopic handle that extends 55-130 cm
Bucket capacity: 6 litres
Washing and replacing the mop head
You can put the mop head in the washing machine at any temperature up to 60 degrees Celsius. You can buy replacement heads and attach them easily.
Pros
Bucket is very large
Bucket feels strong and sturdy
Bucket can be easily emptied using the spout
Mop can be extended, which is good for tall people
Good for marble, tiles and solid oak flooring
Wrings itself out using a spinner
Mop is light and easy to manoeuvre
Cons
Bucket doesn't have a separate compartment for dirty water
Verdict
The Vileda Easy Wring Mop and Bucket Set
has some smart features such as self-wringing spinner that help make the chore of mopping the floor more bearable. If you're looking for a mop and bucket set that will make your life easier, it's a good choice.
Professional SYR Kentucky Style Lady Bug Mop Bucket
This large bucket and mop set is designed for professional use, but also works well at home. The bucket has a 14 litre capacity, which is much more than the 6 litres or so offered by regular home mop buckets.
Features
Sump and grid feature for trapping dirt
Bucket capacity: 14 litres
Dimensions: 8 cm high x 40.6 cm long x 31 cm wide
Pros
Efficient at wringing the mop
Sturdy and strong
Durable and should last for years
Cons
Quite hard to empty and clean due to the size. It could do with a spout like the Vileda mop buckets reviewed above.
No foot pedal for wringing the mop.
Verdict
The Professional SYR Kentucky style Lady Bug Mop Bucket
set might be too big for the home, but if you're buying it to clean a larger building it's an excellent option. It's sturdy, large and durable.
How to Mop a Floor
Whether it be dirt trampled in from dirty shoes or dust and crumbs that coat your floor, ensuring that it stays shiny and pristine can be difficult and how you choose to clean it can make a big difference to the end result.
Each type of floor requires different care, and you will get the best results if you mop it in the way best suited to your floor and with the best products for it too.
You will also find that different mops work better on different floor types, for example, a sponge mop works better on a smoother surface such as tiles whereas a more granular or uneven surface such as wood or stone will benefit from the traditional string mop as the threads can clean the dirt from the crevasses.
Read on to discover the best mops and products to use on your specific floor type for the shiniest floors you have ever seen.
Before You Start
Before you start mopping any of the following floor types, you will first need to use a vacuum to remove any debris from the floor, otherwise you will simply end up spreading this elsewhere or be left with clumps of fluff or dust across your floor which, as you can imagine, doesn't lead to the best results.
You may also want to think about the products that you are going to use on your floor as if you have children or pets, some chemicals may be harmful to them and a more natural alternative may be preferable.
It's worth doing your research to find the best cleaners for both your floor and family.
Also consider whether a steam mop or a normal mop will do a better job; for a tile or stone floor, this is a great option as it cleans your floor and kills bacteria without the use of products, however be wary of using it on wooden floors as the heat from the steam could damage or mark the wood.
How to Mop a Wooden Floor
When mopping a wooden floor, it is best to use a product recommended for use on wood or simply a bit of washing up liquid mixed with warm water so as not to damage the wood with harsh chemicals.
Fill your bucket with warm (not boiling hot) water and dish soap and use a string mop as suggested before to reach into all the nucks and crannies and clear away any dirt lodged in them.
Dip your mop into the soapy water and then squeeze out the excess water so as not to saturate the wood or stain it.
Next you want to mop the floor going with the grain so that any streaks that may be left aren't noticeable next to the grain of the wood.
If you wish to use a steam mop, some have a special setting for use on a wooden floor, be sure to use this function as too high a heat or too much steam blasted at the wood could damage or stain it.
If your floor still isn't sparkling, you may want to buff it with a polishing cloth or use a special wood polish after cleaning, but be sure to check that it is the right product to use.
How to Mop Tile and Stone Floors
The type of mop that you decide to use on tile of stone flooring will depend on whether the tiles are smooth or have a more uneven surface. If the tiles are smooth, a sponge mop will be best for cleaning whereas, like the wooden flooring, a string mop is better to reach into all of the gaps.
When filling up your bucket or sink with water, you can afford to make it quite a bit hotter than you would for a wooden floor and you may also want to use slightly harsher chemicals, but remember to read the label to make sure that the floor won't be stained and rinse the floor with plain water after/use natural products if you have small children or pets.
You can use more water on the floor than with wood floors and simply concentrate on an area at a time, moving from one side of the room to the other while moving the mop from side to side.
Regularly rinse your mop in the water and change the water as soon as it starts to look slightly grimy, otherwise you will end up spreading dirt from one end of the room to the other.
You may decide to instead invest in a steam mop which works very well on smooth or uneven tile and stone floors as the steam cannot damage the surface and leaves the floor both shiny and hygienic and will save you time in emptying and refilling your bucket.
Just be sure to change the cloth regularly, as like with a normal mop, a dirty one will just spread the grime further.
Laminate Floors
Laminate floors can be temperamental in the way that they stain and react to chemicals. Try and avoid harsh detergents and never use wax, oils, polishes or varnish on a laminate floor.
To mop it, use as little water as you can and warm (not hot) water with a small amount of washing up liquid in it.
This is the one type of floor to avoid using a steam mop on as the high heat can damage the laminate.
All in all, it is better to us very little on this floor unless necessary!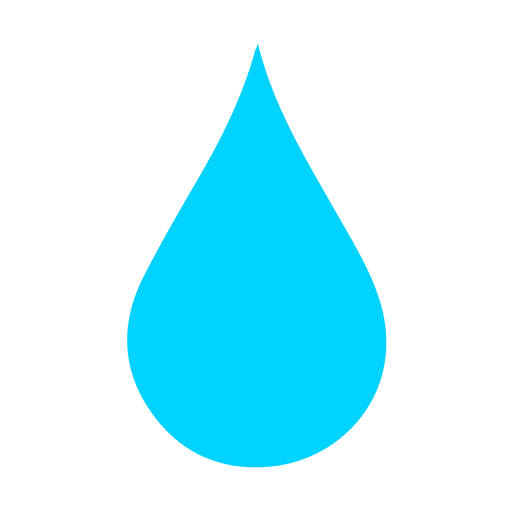 In The Wash is your guide to the best laundry and cleaning products, tips and tricks. Our mission is to solve the UK's cleaning and laundry dilemmas!