Hygrometers measure the level of moisture in the air. They help you keep track of the humidity level in your home, which is useful if you are trying to reduce or prevent mould and damp. They're very useful gadgets to have whether you live in a damp home yourself or want to check that a property you are letting will be comfortable and healthy for your tenants.
Too much humidity can cause damage to furniture, encourage mould to grow and lead to health problems. Too little humidity can be a problem too, as dry air can lead to dry skin and chapped lips.
With a good indoor hygrometer you can check the relative humidity level to make sure it's at a safe level, or check that your dehumidifier or humidifier is working properly. If you're a cigar aficionado, you can place a small hygrometer inside your humidor to make sure that it has the correct humidity.
A healthy humidity level in the UK is about 50-55% relative humidity (RH). Several of the hygrometers reviewed here show a smiley face when the humidity is at this level. The inexpensive home hygrometers reviewed below are rarely 100% accurate, but they should be accurate enough to make sure your home is neither too humid nor too dry.
Best Hygrometers in the UK
1. ThermoPro TP55 Digital Thermo-hygrometer
The ThermoPro TP55 is one of the most popular home hygrometers in the UK. It has a large LCD screen that displays a lot of information about both the humidity and temperature in your home. The screen also has an icon that shows if the humidity is too low, too high or ideal.Features
4-inch backlit LCD display (backlight stays on for a few seconds after the button is pressed)
Measures temperatures from -50 to 70 °C and humidity from 10 to 99% RH
Celsius and Fahrenheit modes
Stores maximum and minimum humidity and temperature readings from the past 24 hours or all time (you can switch between 24 hrs and All Time modes)
Refreshes reading every 10 seconds
Takes 2 AAA batteries (included)
Dimensions: 11 x 8.5 x 2.4 cm
Weight: 145 g
Pros
Good value for money
Batteries last a long time
Large, easy to read screen showing lots of information
Temperature reading is very accurate
Easy to use
Cons
Humidity readings aren't always 100% accurate
VerdictThis hygrometer is affordable, easy to use and very smartly designed. It has a big screen that shows all the humidity and temperature information you're likely to need, making it our number 1 pick right now.
2. Habor Room Hygrometer

Built with subtlety in mind, the mini style Habor Room Hygrometer will serve as a useful addition to your home. The compact and easily transferable design makes it ideal for checking temperature and humidity levels around any area you desire.
Features
Sensor refreshes every 10 seconds
Air comfort indicator to notice any changes in comfort levels
Dimensions: 6.2 x 5.3 x 1.8 cm
Weight: 40 g
Pros
Easily portable
Magnetic back to stick to metal surfaces
Battery lasts up to 6 months
Cons
No back-lit screen making it hard to view in the dark
Verdict
Overall, this is a great product to garner a general idea of room temperature and humidity. However, if you're looking for something ultra-precise then there are better options available.
3. ThermoPro TP50 Digital Thermo-hygrometer

The ThermoPro TP50 is an indoor/outdoor hygrometer with a thermometer with a comfort level that shows whether the humidity levels are too high, too low or ideal, with a smiley face to show when the humidity level is ideal.
Features
Takes one AAA battery (included)
Fold-out stand and magnet for attaching it to a fridge door
Temperature range from -50°C to 70°C with an accuracy of ±1°C (both Celsius and Fahrenheit modes available)
Humidity range of 10% to 99% RH
Weight: 82 g
Dimensions: 7.9 x 2.1 x 6.7 cm
Pros
Can be used both indoors and outdoors
Large temperature and humidity ranges
Shows the minimum and maximum measurements taken over the day
Small and compact
Cons
No reset button, which would be useful if you wanted to check different rooms quickly
Magnet isn't very powerful so it might slide down a fridge door if you use the magnet to position it there
Verdict
The ThermoPro TP50 is a very well made product. One of its best features is the min/max feature which shows the highest and lowest humidity and temperature levels recorded over the day, which is useful as these levels fluctuate so you might not realise how high the humidity gets at particular times.
4. Inkbird Dc 3V Input Digital Hygrometer
This hygrometer from Inkbird is designed to be used in cigar humidor boxes. It's very small and thin so it will easily fit inside a humidor, and displays both the temperature and relative humidity. As well as humidors, you can also use it in other small spaces such as guitar cases.
Features
Choice of showing temperature in Celsius or Fahrenheit
Measures humidity from 30-90% RH
Uses a 3V CR2032 button battery
Dimensions: 10.4 x 3.6 x 1.6 cm
Pros
Good value for money
Very small and compact
Cons
Verdict
The Inkbird Dc 3V Input Digital Hygrometer offers great value for money and is a good choice for a humidor or a guitar case. The accuracy can vary, so you might want to test it with a calibration kit or compare it to another hygrometer.
5. Healthy Living Thermometer & Hygrometer
This hygrometer has a colour-coded display showing whether your home is too dry, too wet or at an ideal 'comfort' level. It measures the temperature in both Fahrenheit and Celsius and displays the relative humidity as a percentage.
Features
Switch for changing between Celsius and Fahrenheit
Digital display showing temperature and humidity levels
Dial that clearly shows when the humidity is too high
Foldaway stand
Slot for attaching the hygrometer to a wall
Dimensions: 13.4 x 10.6 x 2.6 cm
Weight: 159 g
Pros
Clear display with both an exact humidity reading and a dial to show when it's at the right level
Straightforward and easy to use
Generally accurate
Cons
It would be good if the hygrometer had a clock so you could see the time while checking the humidity
Doesn't automatically reset the minimum and maximum readings
Verdict
The Healthy Living Thermometer & Hygrometer is a useful product that will give you a clear indication of whether or not your property is too damp. It lacks some useful features such as a clock, but the display is useful with its combination of a digital display and a dial.
6. Criacr Digital Hygrometer

Designed to stand or hang, Criacr's digital hygrometer is suitable for indoor and outdoor usage, thanks to the strong wireless range of up to 328 feet.
Features
Display in Fahrenheit or Celsius
Strong wireless signal penetration (433MHz frequency)
Data refreshes every 60 seconds
Dimensions: 7.5 x 5.8 x 1.9 cm
Weight: 130 g
Pros
Monitor temperatures from large distances
Extremely easy to setup
Crystal clear LCD makes it easy to read
Cons
Batteries are not included (2 x AA)
Verdict
Not only is this product extremely accurate, but it also provides excellent value for money for those who have more dynamic usage requirements, such as in camper vans or garages.
7. TFA 30.5026.01 Moxx Digital Thermo-Hygrometer

The TFA 30.5026.01 is a small digital thermometer and hygrometer which can be mounted on the wall or positioned on a table.
Features
Temperature range of 0 to 50°C (choice of Celsius or Fahrenheit mode)
Humidity range of 20-99%
CR2032 battery included
Smiley face icon appears when the humidity is at a healthy level
Dimensions: 5.7 x 1.3 x 6.9 cm
Weight: 70 g
Pros
Good battery life (6 months+)
Small and fits in the palm of your hand
Clear LCD screen that you can read even when standing metres away
Quickly adjusts the temperature and humidity readings
Stand provided is sturdy
Looks nice
Cons
Not always completely accurate
Verdict
The TFA 30.5026.01 is one of the best value hygrometers you can get for using in the home. It's affordable and generally delivers great results, even if it's not always 100% accurate.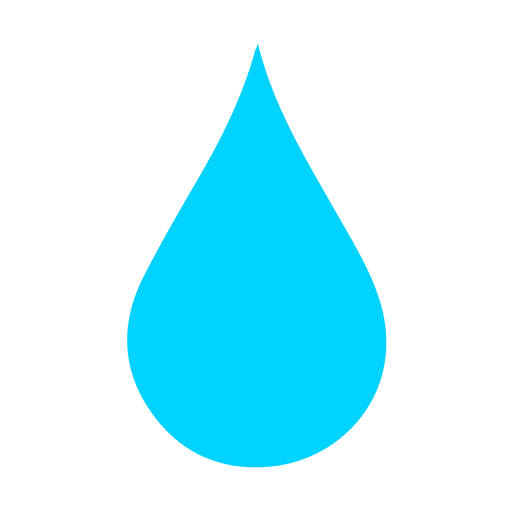 In The Wash is your guide to the best laundry and cleaning products, tips and tricks. Our mission is to solve the UK's cleaning and laundry dilemmas!