Deep cleans can turn some of the grottiest, stinkiest homes, into the most luxurious ones of all time, and it doesn't take that long in a lot of cases.
A kitchen can be transformed from a grease-riddled kingdom into the next wonder of the world, a limescale infested bathroom can become a haven for relaxation, and bedrooms become the palaces they were destined to be.
The only trouble with deep cleaning is… how do you know what you're paying for, and more importantly, how do you know if the price you've been quoted is a good one?
It just so happens that you can find an answer to both of these questions below. Keep on reading to discover the average cost of a house deep clean in the UK right now.
Why Should You Have Your Home Deep Cleaned?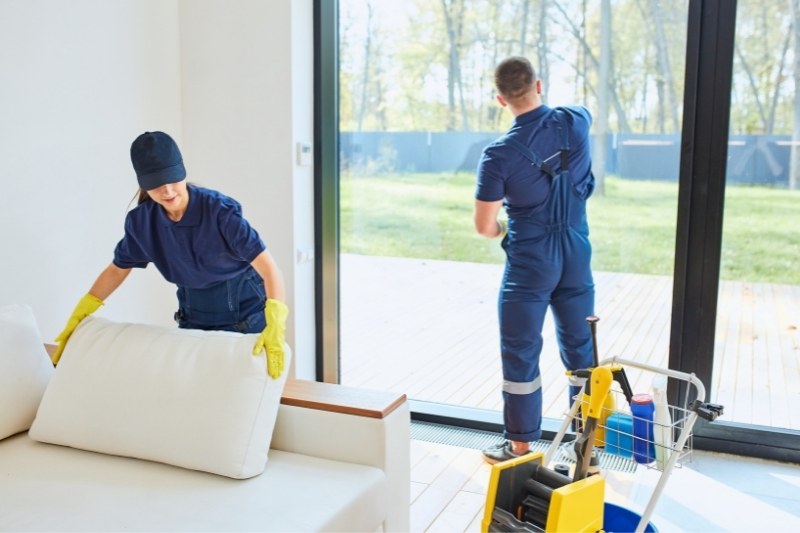 If you're still debating whether or not to have your house deep cleaned, here are some reasons why you should definitely consider it…
It takes your average clean to a whole new level. Everything will be thoroughly cleaned, so you can rest assured that everything will be exceptionally hygienic by the end of a session. It's more than just a quick hoover over.
It does save you time. If someone else is doing the cleaning for you, you can go and do something else.
Cleaners will bring specific equipment with them to tackle the cleaning jobs they need to do. It's not likely that you will have the tools that the cleaners have, so they should be able to do a better clean with their superior equipment.
Plus, cleaners have access to different products that you're unlikely to find in a supermarket, and these pro-standard goodies can work wonders on stains and the likes.
What Factors Impact the Price of a Deep Clean?
So, as you can see, there are many benefits to having your house professionally deep cleaned. However, I should point out early on that the prices I'll be discussing below are heavily impacted by the following factors. So, when looking into hiring someone be mindful of the following…
1. Where you live
Your house's location will impact how much a cleaner charges for a deep clean. Typically, prices in bigger cities are higher, in comparison to more rural areas.
In addition to this, where your house is located in relation to where the cleaner is based also impacts the price. For example, if the cleaner, who's doing the work for you, is based 20 miles from you, you can expect to be billed for the extra miles they've travelled.
Of course, such additional costs should be covered before you agree to any work, and you should make sure that any charges are noted down in your formal contract.
2. The size of your house
One important factor to consider is the size of your house. If you have a large house that needs deep cleaning then this is likely to take a lot longer than a small apartment that has one bedroom. This will be reflected in the price you pay.
To reduce the costs, you could ask the cleaner to only deep clean rooms that are of importance to you, if this helps to lower the costs.
3. The job itself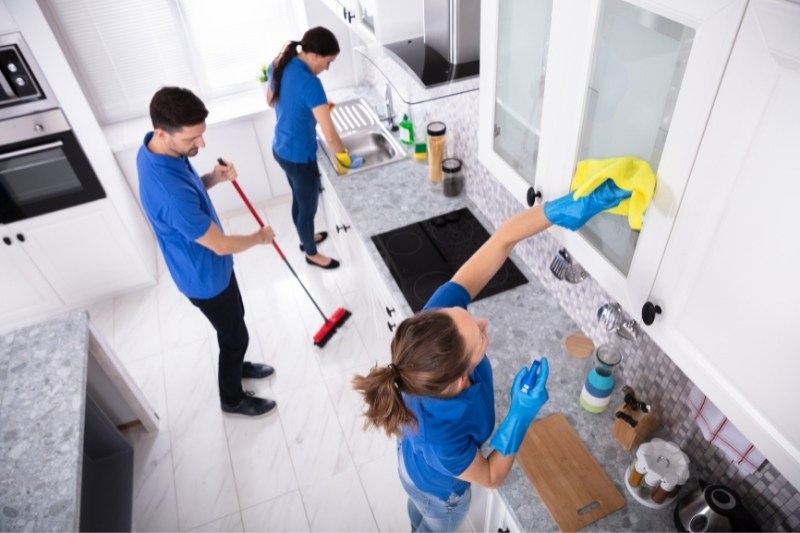 When you contact a cleaner to get a quote for your deep cleaning, one of the first questions they'll ask you is, "What type of clean is it?"
And while you might think that this is an odd question to ask, it is, in fact, an extremely important question that is going to directly impact the price you are going to pay for your deep clean.
You see if you tell the cleaner that you just need a deep clean of an average size family home that isn't too dirty, they'll be able to estimate how long it'll take, what products they will need to use and what tools they will need fairly quickly.
But if you were to say that you needed a deep clean of a house because large-scale building work has taken place, they'd have to rethink their cleaning course.
Additional products and equipment would likely be needed in this case, and this would be reflected in the overall price you'd pay for your deep clean.
In addition to the above, how unkept and unclean your house is will directly affect the price of the deep clean. And if you have a pet(s) you may need some deeper cleaning done, carpets may require more work, for example, so this might be reflected in the price too.
4. Who is doing the work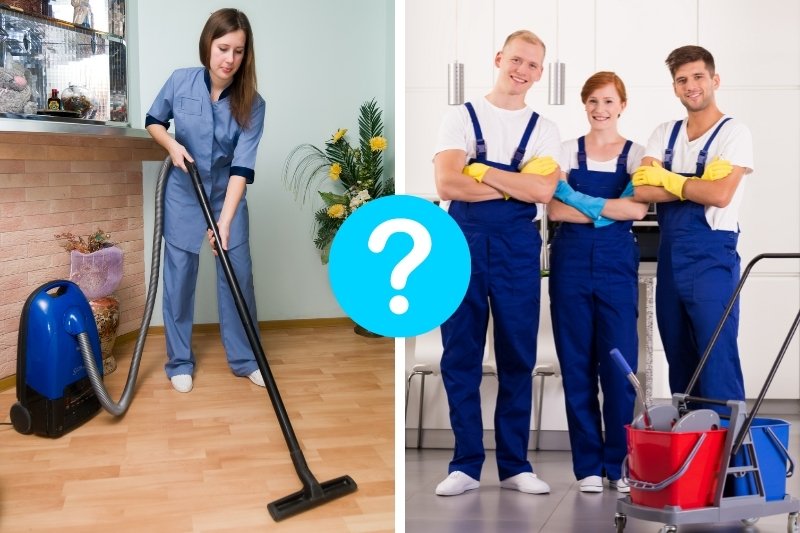 It's worth asking before you sign any contracts about who will be doing the work. If you, for example, use an agency, they may charge more than a single person.
Further to this, you should also make sure who will actually be doing the cleaning on the day. For example, in some companies the leader of the company may charge more for their experienced services, and someone new to the company may charge less. This will impact the overall price.
And finally, you should take note of how many people will be doing the work on the day. Will you be paying for each individual person that comes to deep clean your home, or are you just paying a set price that includes a set number of cleaners coming to your home? This is another concern that should be ironed out well in advance of any work taking place.
5. Optional extras that you pick
If you choose to add some optional extras into your deep cleaning session these will bump the price up for you. It's difficult to pinpoint exactly what these extra services could be, but they may include cleaning the guttering around your house and pressure washing your patio.
Obviously, you don't have to sign up for these extras though.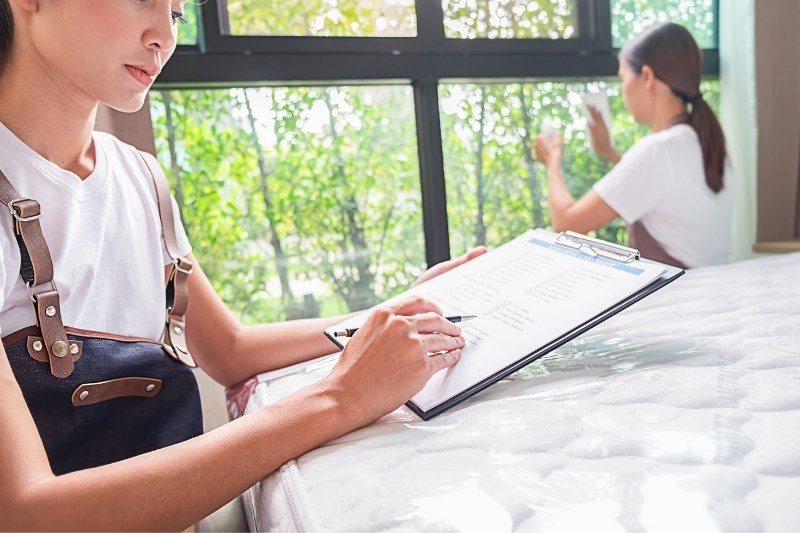 6. When the work is being carried out
If you choose to have your deep clean completed at the weekend, for example, you might be charged more. Cleaning during the week is sometimes cheaper, but this isn't always the case with every cleaner.
Further to this, if you choose to have a deep clean done on a bank holiday this will also cause the price to increase with some cleaners. Plus, you might find that individuals put their prices up around the holiday season – but this isn't going to be the case with every person.
7. How long the deep clean will take
In general, deep cleans are charged by the hour, so the longer the cleaner(s) is there, the more you will pay. You should be able to get a good idea about how long the work will take before it actually starts, so you shouldn't be too shocked by the end price.
The Average Cost of a House Deep Clean in the UK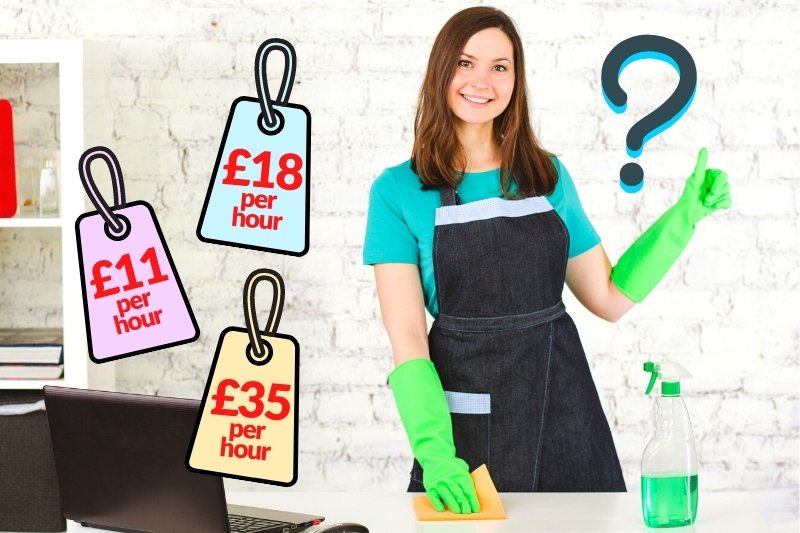 You can expect to pay around £18 an hour for someone to come in and deep clean your house as a rule.
I should point out that in some places you can pay an hourly rate that is as little as £11 per hour, but in other areas you can expect to pay about £35 per hour. However, such a high price is very rare.
(You should always keep in mind that these figures will be impacted by the factors listed above, and may vary from an independent cleaner to an agency).
On average, a deep clean takes around six to eight hours to complete. But for larger homes, or for houses that require more work, for example a five-bed house, the average time could be around 15 hours.
However, if you need a deep clean after some building work has taken place, the average hourly costs goes up to £23.50 because it is more specialised deep cleaning work.
You should keep in mind that individual cleaners, or agencies, may require a deposit before any work is carried out. And some individuals charge a flat rate in addition to an hourly fee.
What Should You Expect from a Deep Clean?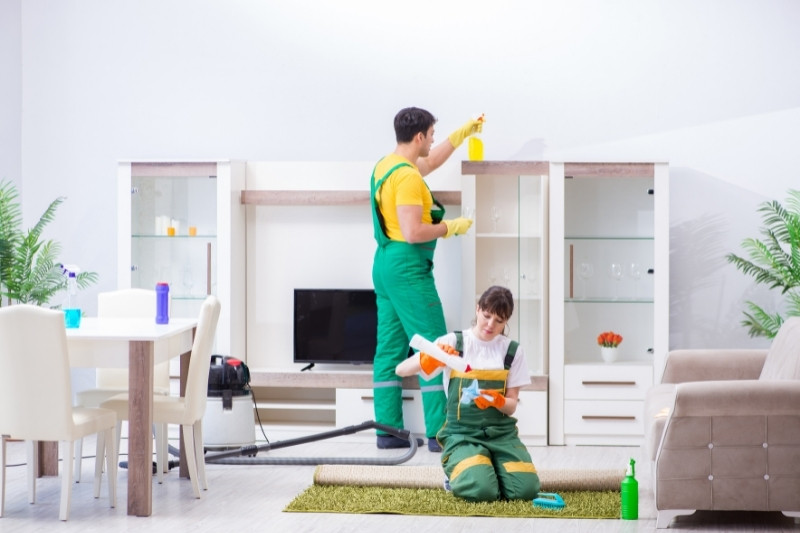 You should expect the following appliances and areas to be clean after a deep clean has taken place. Although, you should always ask your chosen cleaner about the specifics beforehand.
Rooms – kitchen, bathroom, living room and bedrooms
Floors cleaned – hoovering and carpet cleaning
Kitchen appliances cleaned – oven, hobs, microwave, fridge, freezer and washing machine
Bathroom fixtures – toilet, shower, bath and taps
Polishing and dusting
Removing mould, limescale and mildew
Where Do You Find a Deep Cleaning Expert?
It's not too difficult to find a deep cleaning expert, just try out some of the following options:
Ask your friends and neighbours for help – word of mouth is an incredible tool, plus, you can ask them for tips and advice on the process.
Do a quick online search for people in your area.
Use a website like Checkatrade to find cleaners.
What to Do Before Hiring Someone to Deep Clean Your House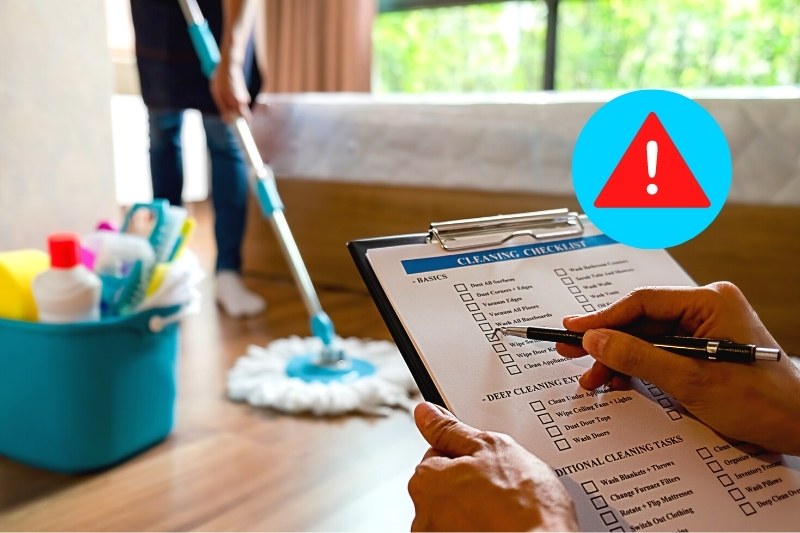 It's really important that you keep the following points in mind when looking into hiring someone to deep clean your house.
Get plenty of quotes for the work – Don't just pick the first person, ask around and get a bigger picture.
Get quotes in writing – Get a piece of paper that states exactly what you're paying for and how much the work will cost.
Do your research – Check online reviews, look for photographic evidence of work carried out and ask people questions.
Ask questions – Don't just settle for what the cleaner says, ask them what they'll be doing, who will be doing the work, what additional costs there'll be and what products they will be using.
Find out if you need to do anything beforehand – Moving furniture, for example.
Don't sign or hand over money until you're absolutely sure that you're happy to continue with the work.
How Do You Keep the Cost of Deep Cleaning as Low as Possible?
Some of you might be surprised by the costs noted above, so how can you keep the cost of deep cleaning your home as low as possible? Check out some tips below:
Make a habit of cleaning your home on a regular basis – You may not need any type of cleaner to clean your house if you do this. Or you might be able to hire a cleaning person to come in and spruce up your home for a few hours every week instead.
Ask yourself if you really need your whole house deep cleaned, or could you get by with just having a few rooms deep cleaned – Bedrooms for example can be cleaned a lot quicker than kitchens most of the time.
You could do some spot cleaning before the main deep clean takes place, so you speed up the process a little.
How Often Should a Home Be Deep Cleaned?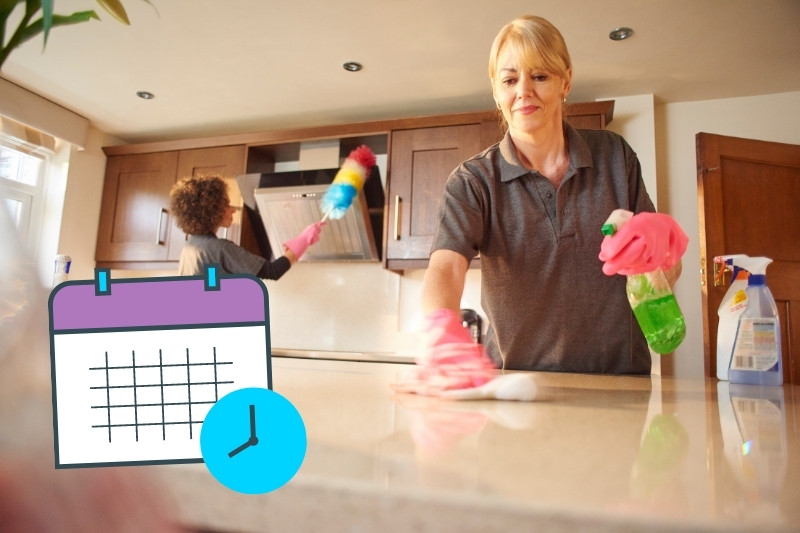 It's entirely up to the homeowner to decide if they want their home deep cleaned or not. But individuals who like to have their homes deep cleaned either do so on a six-monthly or yearly basis. This type of clean ensures that the hardened dirt is really blasted away until the next cleaning session.
However, if you've recently had work done in your home and you find it a little dirty, or there are materials and products all over the place, perhaps you should consider doing a deep clean as a one-off exercise.

Bethan has a passion for exploring, reading, cooking and gardening! When she's not creating culinary delights for her family, she's concocting potions to keep her house clean!