If you are moving out of a rented property, the last thing you need to be worrying about is making sure every inch of the place is sparkling.
Unfortunately, the reality is that if your home isn't properly clean before you hand the keys back, you can find yourself losing money from your deposit.
That's where an end of tenancy cleaner comes in. End of tenancy cleaning services can cover a range of chores, including but not limited to flooring, walls, and more.
Read on to find out more about end of tenancy cleaning services and how much you are likely to pay.
How Much Does End of Tenancy Cleaning Cost?
The exact cost of an end of tenancy clean will depend on the size of the property, the amount of rooms, its location, and whether any additional services will be required.
It is worth bearing in mind that end of tenancy cleans are often completed by a team rather than an individual, so the prices that you are quoted may be higher than other cleaning services you have had in the past.
Typically, the price will be in the region of £120 to £500, with the average price sitting at around £170.
Average prices in London are higher than the rest of the country, with the price range usually being between £130 and £300. Outside of London, the average price quoted is between £120 and £180.
The number of rooms your home has will influence the price that you are quoted. Prices for different home sizes are typically in the following ranges:
Studio apartments (one room): £80 to £195
Apartments (two rooms): £120 to £250
Apartments (two to three bedrooms): £190 to £315
Houses (four or five bedrooms): £250 to £370
Houses (six or more bedrooms): £415
Some cleaners may charge per hour, the average hourly rate is usually between £10 and £25 depending on the cleaner's experience and where you live. A smaller property could be completed in just a couple of hours, whereas a larger property may need closer to 5 to 8 hours.
What Does an End of Tenancy Clean Include?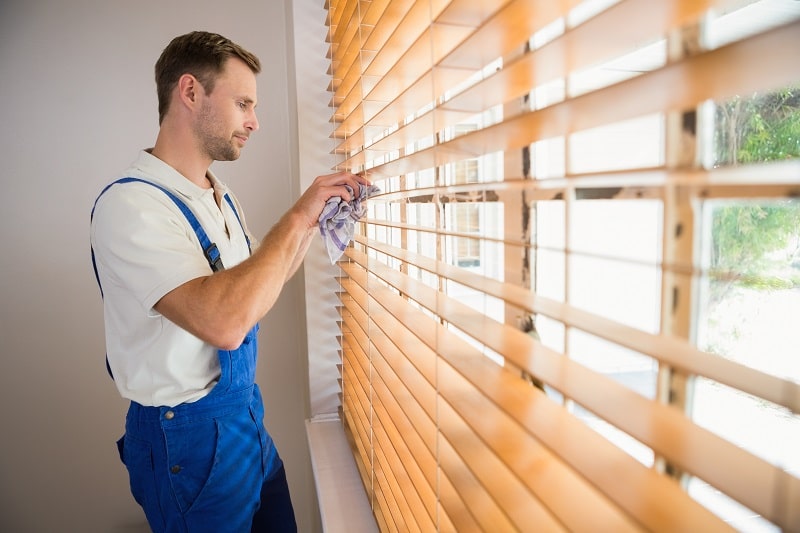 The typical end of tenancy clean will cover all the basics. An end of tenancy clean should include flooring, tiles, and carpets, as well as tackling appliances that are part of the tenancy such as washing machines or ovens.
Professional cleaners should also deep clean walls and the inside of windows, especially any hard-to-reach areas that may have a build-up of dirt, dust, or cobwebs.
However, please always double check exactly what is included with your chosen cleaners and to find out how much it would cost if you do need additional services.
You might find that some cleaning services may charge extra for the outside of windows, or intense cleaning of carpets and upholstery.
Why Hire an End of Tenancy Cleaner?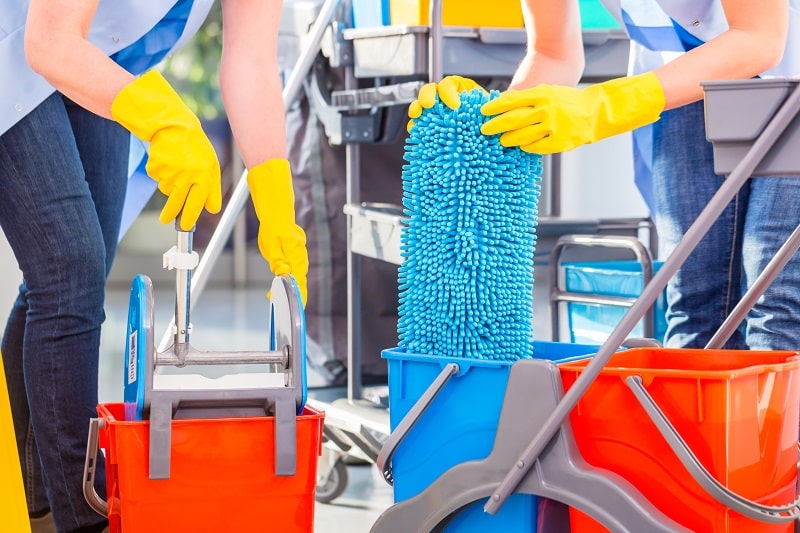 One of the biggest reasons that renters opt to hire an end of tenancy cleaner is convenience, and it can save you time too. You can focus on the move and enjoying your new home, without needing to keep heading back to the old property to finish up cleaning.
You also do not need to worry about buying specialist cleaning equipment to tackle obscure tasks, as your cleaners will bring their own.
Professional cleaners who specialise in end of tenancy cleans will understand what needs to be done to protect your deposit, and they will ensure all the areas that will be checked are in order.
Tips for Saving Money on End of Tenancy Cleaning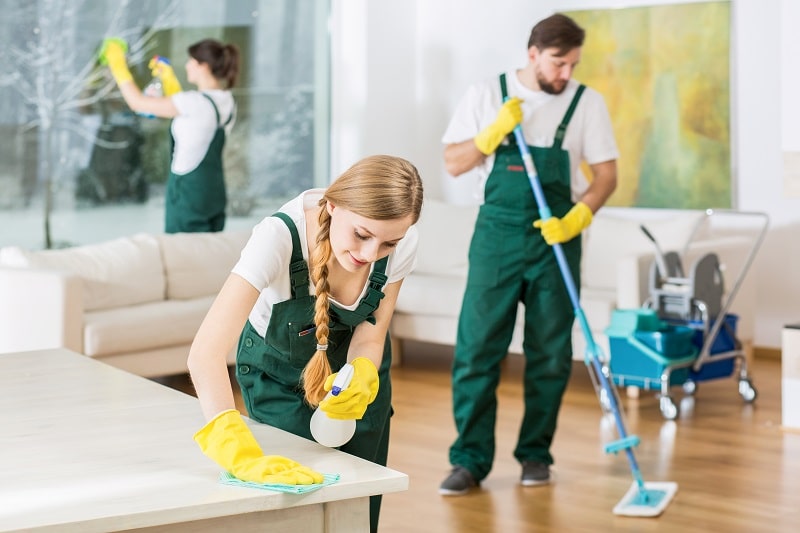 As mentioned previously, an end of tenancy clean can be more expensive than other cleaning services, however, there are ways to save money on this service.
Firstly, by keeping on top of your regular cleaning, end of tenancy cleaners will have a much easier job and their quotes will therefore be lower.
You can also save money by only getting the rooms cleaned that need it rather than paying for every room in your home to be cleaned.
It is worth remembering that bedrooms are much easier to clean than bathrooms or kitchens, and so you could save money by tackling the easy rooms yourself, and just paying the professionals to tackle the harder rooms.
Always do your research to ensure that the cleaners you are considering hiring have a good reputation and are trustworthy.
Look out for testimonials and before and after photos of work they have completed in the past to make sure that you are getting your money's worth.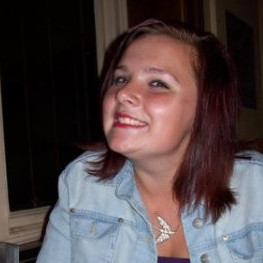 Lover of coffee, painting, and all things cute and fluffy. I'm always on the lookout for easier, more gentle ways to tackle awful household chores.