Ironing is an awful chore, and one that many people will avoid at all costs. Whether you hate ironing or just aren't very good at it, a home ironing service might just be a great option to look at.
Not only does it save you the hassle of ironing yourself, but it can also be much quicker and more efficient than you might expect, and it probably isn't quite as expensive as you might think too.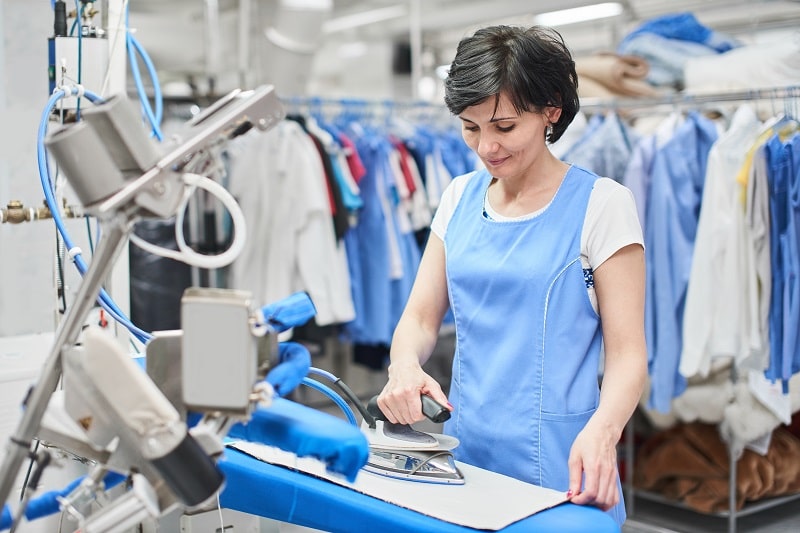 How Much Do Ironing Services Cost?
You will often find that ironing services are priced either by the hour, by the item or by weight. For services that charge based on weight, you will often pay around £5.50 per kilo of laundry.
If your chosen service charge hourly, you will typically end up paying between £12 and £18 an hour, with an average of £15 per hour. Services that charge by weight will typically charge between £5 and £6 per hour.
The prices can vary greatly depending on the items needing ironing for services that charge per item.
On average, ironing services that are charged per item typically cost between £0.60 and £5.00.
As an example, a shirt will cost between £1.50 and £1.75 to iron, whereas a children's t-shirt might only cost about 60p.
If your chosen service charges per item, be aware that many services do have a minimum order, so you will need to put a batch of items in each time.
After paying for your ironing itself, there are additional services that you may be able to add on.
These include things like laundering items, dry cleaning, folding and even alterations. If you do need any of these extras, make sure you check with your ironing service to find out if this is something they offer, and if so, how much it will cost.
Benefits of Using a Home Ironing Service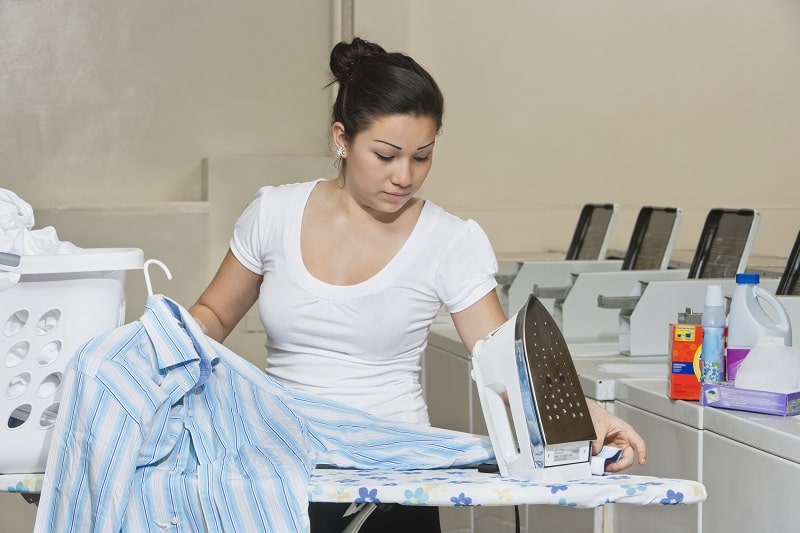 The biggest benefit of using a home ironing service for many people is that it saves time, and helps them avoid an awful chore.
Even with more and more people working remotely, we still all live busy lives and ironing usually takes the backseat.
Home ironing services are usually surprisingly efficient too, and can usually turn items around quickly if you've found yourself with a last-minute emergency.
Opting for an ironing service will also give you a professional finish to each item they take, which is ideal for tricky clothing like pleated skirts, shirts with collars, or suit jackets.
Ironing itself also offers a range of benefits, on top of just helping your clothing look great. The heat generated from an iron is a great at eliminating any bacteria or allergens that may have built up, and it can help get stubborn odours out too.
If you have accidentally shrunk a garment in the washing machine, sometimes this can be rectified with a trusty iron and the right technique.
What Should You Look for in an Ironing Service?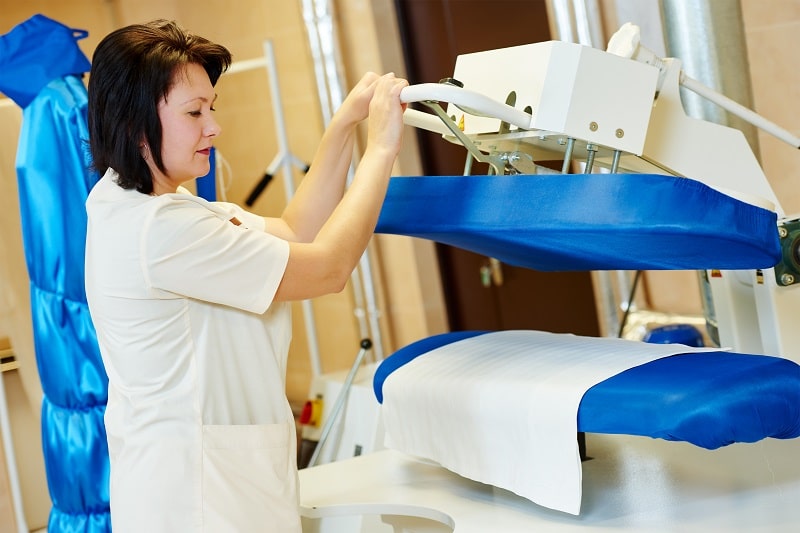 When it comes to choosing your home ironing service, it is crucial that you know what to look for so that you get the best possible value for your money. Try to find a service that has a good reputation, and make sure that they have the required level of liability insurance.
Beyond this, finding a service that has a low minimum order and that offers free delivery and collection will save you money in the long term.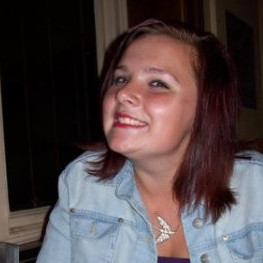 Lover of coffee, painting, and all things cute and fluffy. I'm always on the lookout for easier, more gentle ways to tackle awful household chores.