A squeegee is a small tool that consists of a handle and a rubber blade or removing water from flat surfaces such as windows and shower walls. They are very useful in the bathroom for removing moisture and helping to prevent the growth of mould and bacteria.
Here are just a few things a squeegee can help with when it comes to cleaning the shower:
Preventing the growth of mould
Removing soap scum, hard water spots and other dirt
Removing water that hasn't drained properly. The shower floor in particular can become a breeding ground for bacteria as the water here doesn't all drain away on its own.
Drying tiles to prevent moisture accumulating in grout, which would encourage mould to grow.
Eliminating the need to clean your shower frequently, as wiping it down with a squeegee after each shower you take will prevent the buildup of grime.
Now that you understand the importance of having a squeegee, let's move on to the reviews. We've reviewed the best shower squeegees currently available in the UK. See the top three in the table below, or scroll down to read more in-depth reviews. We hope this helps you find the right squeegee for your bathroom.
OXO Good Grips Stainless Steel Squeegee
OXO produce several great shower squeegees, including this one in the Good Grips range, which is made from stainless steel. Like the Baban Shower Squeegee reviewed below, it comes with a suction cup so you can easily hang it up in the shower. This is very convenient as you don't need to worry about finding somewhere convenient to store it.
The OXO Good Grips Stainless Steel Squeegee
has a soft, non-slip handle and is light and easy to work with. The handle is shaped like an egg, which means it fits easily and comfortably in your hand.
This squeegee is one of the most popular bathroom squeegees in the UK, and while it isn't the cheapest available it offers good value for money.
Pros
Doesn't leave any marks behind
Well made and durable
Looks good, and will suit expensive bathrooms
Light, and won't damage the shower if dropped
Good size—neither too small nor too large
Cons
Price: See on Amazon.co.uk
---
Baban Shower Squeegee
This squeegee is designed especially for the shower, and can be bought with a suction cup or a screw mounting design so it can be easily hung in the shower.
The squeegee blade is made of stainless steel and rubber, and the whole thing is rust-proof and durable. As well as using it in the shower, you could use this squeegee on mirrors, windows and other flat glass surfaces.
Pros
Handle is comfortable and ergonomically designed
The squeegee and the suction cup are both rust-proof
Looks elegant and high-quality—will complement any shower
Cons
No instructions included, though it's easy to attach the suction cup so you shouldn't need any.
Price: See price on Amazon.co.uk
---
OXO Good Grips Wiper Blade Squeegee
Here's another great squeegee from OXO Good Grips. This squeegee is designed like a windscreen wiper, which gives a smooth swipe. The blade is made from silicone which helps prevent streaks, and the handle is designed to prevent slipping.
This squeegee features a hook on the end of the handle which makes it easy to hang on a shower head, shower caddy or shower wall. In addition to the shower, you can also use this squeegee on mirrors, windows and walls.
Pros
Well made and high quality
Wide blade, which helps speed things up
Doesn't leave streaks
Very light and comfortable to use
Cons
Hook on the handle can snap
Price: See on Amazon.co.uk
---
Aqualux Showerblade
The Aqualux Showerblade
is a bit different to the other squeegees reviewed here, but it serves the same purpose of wiping away excess water. It's especially useful for curved glass, but it can also be used on showers with flat surfaces. This squeegee comes with a storage bracket so you can keep in your shower.
Pros
Great for curved showers
Cheap and affordable
Comfortable to use and ergonomically designed
Stylish, attractive design
Cons
Might take some getting used to if you currently use a regular squeegee
Price: See on Amazon.co.uk
---
OXO Good Grips Mini Squeegee
The OXO Good Grips Mini Squeegee
is a small squeegee that can be used on mirrors, windows and, of course, showers.
Like most other OXO squeegees, this product comes with a suction cup so you can easily store it in the shower. The handle is soft and comfortable, and the rubber blade is quite flexible.
Pros
Doesn't leave streaks
Sturdy and durable
Comfortable and easy to use
Cons
Not ideal for curved showers
Might be too small depending on what you're looking for. The blade is about 15cm, and takes longer to wipe away water compared to larger blades.
Price: See on Amazon.co.uk
---
Elliott 25 cm Shower Squeegee
The Elliot Shower Squeegee
is 25cm long and uses synthetic fibre bristles on its blade. It's a very affordable squeegee and could be a good budget choice.
This is a simple, no-frills product and doesn't have the elegant design of some other shower squeegees. Nevertheless, it does what it says on the tin and gets the job of wiping down the shower done well.
Pros
Inexpensive
Generally effective at removing water, though other squeegees are better
Smooth, quick and easy to use
Cons
Feels quite flimsy and cheaply made
Blade isn't completely straight
Price: See on Amazon.co.uk
---
InterDesign Bathroom Shower Squeegee
The InterDesign Bathroom Shower Squeegee
is a cheap plastic squeegee designed specifically for using in the shower. It comes with a plastic suction cup. The blade is about 20cm wide, which is a good size for using on showers.
Pros
Very cheap
Hangs conveniently in the shower using the suction cup
Can be used on curved shower walls
Good size
Cons
Poor build quality
Doesn't look very good and could spoil the appearance of an expensive shower. However, it is see-through so it's not very obtrusive.
Price: See on Amazon.co.uk
---
Related shower cleaning ideas
While wiping down your shower with a squeegee will help prevent the build-up of soap scum, mould and mildew, it might not solve the problem completely. Combining it with something like Method Daily Shower Surface Cleaner Spray
will be more effective. This spray is non-toxic and if you apply it regularly, you won't need to use so much elbow grease the next time you give your shower a thorough clean.
Another good way to reduce moisture in the bathroom and thereby prevent the growth of mould is by using a dehumidifier.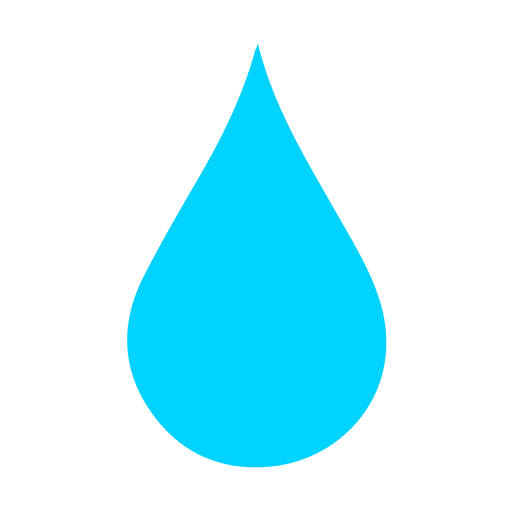 In The Wash is your guide to the best laundry and cleaning products, tips and tricks. Our mission is to solve the UK's cleaning and laundry dilemmas!