Vacuum cleaners are a necessity, whether you've got carpeted floors or laminate, you won't be able to go long without the need to vacuum the house.
Not everyone has a huge budget for household appliances and there are so many brands these days, with new ones popping up all the time, but which vacuum cleaners under £100 are the best? Read on to see our top picks.
Best Vacuum Cleaners Under £100 in the UK
1. Hoover Breeze Evo TH31BO02 Upright Vacuum Cleaner

Type: Upright, corded
Wattage: 850 watts
The Hoover Breeze Evo TH31BO02 is an impressive vacuum cleaner that includes loads of adjustability and features that make it perfect for cleaning any home.
To start with, the head of the cleaner has an adjustable brush bar. This allows you to set the bar to the ideal height depending on what surface you are vacuuming at the time.
So, heavy pile carpets and wooden flooring are really easy to switch between.
This vacuum cleaner also features a 4.5-metre-long cable, so you'll spend less time finding plug sockets and more time cleaning. It can even clean an entire 13-stair case in one go.
It also comes with a mini brush powered by the air from the vacuum cleaner. This is ideal for getting pet hair out of cushions and carpets, and it works a treat in the car too.
2. Akitas V8 22.2v 150w Cordless Handheld Stick Vacuum Cleaner
Type: Stick, cordless
Wattage: 150 watts
Compact, lightweight and cordless, this vacuum cleaner is nice and powerful yet very portable. The big battery offers 40 minutes of vacuuming and can produce 150 watts of power.
There are two modes on this vacuum cleaner, the eco mode for everyday cleaning and the turbo mode for when you are tackling larger messes.
The head of this vacuum cleaner features a turbo brush head that powers through dirt and grime in a very impressive fashion.
It also has an LED light, which is excellent as the head is so flexible that you can reach under furniture, so the light helps you see what you're vacuuming up.
Finally, the cyclone suction and the bagless dust compartment make collecting and emptying the dust nice and simple too.
3. Makita DCL182ZB Cordless Vacuum Cleaner
Type: Stick, cordless
This Makita vacuum clean has some impressive suction for the size of it, and it can really hold a charge.
On the max level, this vacuum cleaner can be used constantly for 20 minutes and on the lower setting for 40 minutes. It comes with some handy attachments to make clean-up easy.
This runs on the Makita 18-volt battery system, and the battery isn't included with the unit. However, if you already have a few compatible Makita tools, this could be the ideal vacuum cleaner.
It is perfect for storing in your work van or in your garage for DIY projects and is rugged enough to stand the test of time even on busy work sites.
4. Amazon Basics Cylinder Bagless Vacuum Cleaner

Type: Cylinder, corded
Wattage: 700 watts
Amazon has some incredible products for around the home in its Basic range, and this vacuum cleaner is no exception.
It has a 700-watt motor, five attachments for different cleaning tasks and a 5-metre-long power cable. You can easily vacuum the stairs without changing to a different plug socket with this hoover.
It also has a 1.5-litre capacity, so you won't spend your whole cleaning session emptying the dust bin. Plus, it also comes with a washable HEPA filter which catches even the tiny dust. All of this for a very low price as well.
We will say that this vacuum cleaner may not be suitable for homes with pets, but other than that, this will get the job done in most households and is a powerful addition to any cleaning cupboard.
5. Morphy Richards 732005 2-in-1 Supervac Cordless Vacuum Cleaner
Type: Upright, cordless
Wattage: 100 watts
Morphy Richards has produced a really handy cordless vacuum cleaner which offers up to 35 minutes run time, meaning you can get a good once over on multiple rooms. This 2-in-1 design is great for small clean ups, as the main section detaches becoming a handheld vac.
If you find yourself chasing a toddler or pet around cleaning up after every spill and accident, the Morphy Richards 732005 would be a really fab option for you.
The charge time for this vacuum cleaner is 5 hours, which may seem like a lot for 35 minutes of cleaning time, but the powerful suction means you will get plenty done with one charge.
This vacuum cleaner has a collapsible handle for easy storage and the detachable head swivels to make getting into every corner simple as pie!
The design may not be the best suited to older people who struggle with lifting, as it may prove too heavy to take up and down the stairs.
It would be a good option for a family household who need regular, short bursts of cleaning, just be aware it will need semi-regular emptying due to the handheld sizing of the vacuum cylinder.
6. Black + Decker 18V Pivot Dustbuster PV1820L-GB Handheld Vacuum Cleaner
Type: Handheld, cordless
Wattage: 980 watts
Well, this futuristic vacuum cleaner is sure to make your cleaning cupboard look like the 24th century, and it is ideal for the small cleaning tasks too.
It can fold down into a very small package as well, so if you don't have much space in your cleaning cupboard, this is a brilliant option.
Now, this handheld vacuum cleaner can only run for 10 minutes on a charge, but it can do some powerful cleaning in those 10 minutes. So, for larger spills, it is a great cleaner to keep handy.
The head can also be used at loads of different angles, so it is excellent for dusting bookcases, the floor, the sofa or anything else.
While this won't be your main vacuum cleaner, it is perfect for the little jobs where pulling out the big vacuum cleaner is a pain. It has the power and suction you need to deal with dust, spills and more very quickly, and it looks awesome too.
Features to Look for in a Vacuum Cleaner
There are many features that make a vacuum cleaner the perfect one for you, and the 'type' of vacuum cleaner is likely high up on this list for you.
Don't worry, though; we've got a breakdown of the types of vacuum cleaners available below.
Here's some things to consider when buying a vacuum cleaner, though.
Power
In general, the more power a vacuum cleaner has, the more suction it will have. The power of a vacuum cleaner is measured in watts.
Now cyclone vacuum cleaners do not require as much power as regular vacuums to produce suction power, so in this case, you'll need to look at the suction rating.
Suction-ratings
The suction of a vacuum cleaner is often measured in cubic feet per minute. CFM is the force in which the airflow across a surface picks up the grime and dirt and delivers it to the dust container.
The larger the CFM number of a vacuum cleaner, the better the suction. There are other ratings for vacuum cleaners, but in general, the better the CFM or wattage power of the vacuum cleaner's motor, the better the suction.
Cable length/battery life
If you're buying a vacuum cleaner with a power cable, it is really important to buy one with a long cable. If you don't, you'll need to unplug it all the time, and this can get really frustrating.
We'd recommend a cable length of at least 4 metres. That way, you can clean multiple rooms from a central plug socket in your home.
The same goes for battery life. If you're buying a vacuum cleaner that uses batteries so that you don't have to deal with the cable, you need one with a long enough battery life to clean your entire home.
One of the vacuum cleaners above, for example, has a battery life of 10 minutes. While this is plenty for the small tasks it is designed for, it won't be enough to clean your home.
So, choose a vacuum cleaner with plenty of battery life or one with replacement batteries available.
Attachments
For the most part, you'll use the brush head on your vacuum cleaner for 98% of your vacuuming needs.
However, having attachments is really handy for a host of tasks. They help you clean your car, the stairs, sofas and a great deal more. The more attachments you have, the handier your vacuum cleaner will be for a host of cleaning tasks.
Filter types
We would always recommend a vacuum cleaner with a good quality filtration system. If it doesn't have this, it won't be catching the fine dust, and will be throwing it up into the air as you clean.
A HEPA filter is the best place to start. However, there are also specifically designed vacuum cleaners with additional filters for even more protection.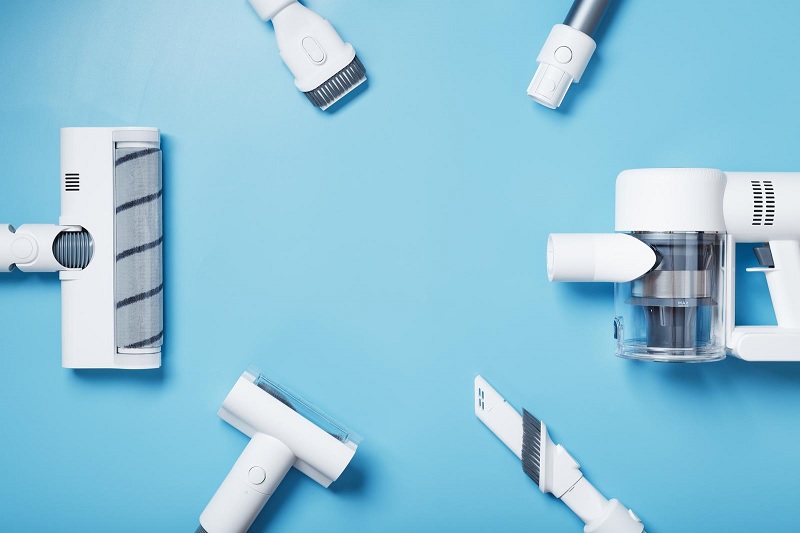 Types of Vacuum Cleaners Explained
If you aren't sure what the different types of vacuum cleaners can provide, here is a quick breakdown of every type of vacuum cleaner available in the UK.
Upright
This is the most popular style of vacuum cleaner. It has a very ergonomic design and brushes that are powered by the motor, so they are often much more powerful than other models. Making them great for houses with pets.
Stick
This is a lighter version of the upright model. They usually have smaller dust collection containers but are much easier to manoeuvre around the home.
They can also convert to handheld cleaners in most cases. The motors of these vacuum cleaners are usually less powerful than uprights unless you are prepared to pay the big bucks.
Handheld
These vacuum cleaners do not have a hose or pipe, so they are designed for light dusting tasks or spills in a small location. They can be very handy if you don't want to drag out your larger vacuum cleaner for small tasks, but they are not designed for the bigger jobs.
Canister
This is your typical vacuum cleaner (like a Henry cleaner, for example). It has a cleaning wand attached to a (usually bagged) canister. They can clean most flooring surfaces, and they are usually quite powerful. Storing these vacuum cleaners can be a pain, but they are usually very well-priced for the power you get.
Cordless
These vacuum cleaners run on batteries. In general, battery-powered vacuum cleaners don't have as much power as corded ones (again, unless you spend a lot of money), and the battery life typically lasts around 40 minutes on the lower cleaning settings.
These are good if you keep on top of your cleaning and don't have pets, though. Plus, they're much easier to store than most vacuum cleaners.
Corded
Vacuum cleaners with power cords are often the most powerful, and so they are ideal for homes with pets, kids or heavy foot traffic.
The cord can get in the way sometimes, but they often produce the best results of all other types of vacuum cleaners on the market.
Robotic
These vacuum cleaners are typically controlled by an app, and you can turn them on from anywhere. They have a recharging station, and will run around your home independently vacuuming as they go.
When the batteries are low, the vacuum will return to the charging station. While these are handy if you don't have time to clean, they can miss areas, and are often not too powerful.
Conclusion
Now you know a little more about each vac, hopefully you can decide which would suit your home the best. Whether you want a good all round vac for heavy cleaning or a smaller vac for quick clean ups, there's something in our list for you!
If we had to pick just one vacuum cleaner under £100 to recommend for most people, it would be the Hoover Breeze Evo TH31BO02. It's a fairly powerful vacuum cleaner that can keep your home clean and dust-free on a budget. It's very adjustable and comes with an upholstery tool and a crevice tool.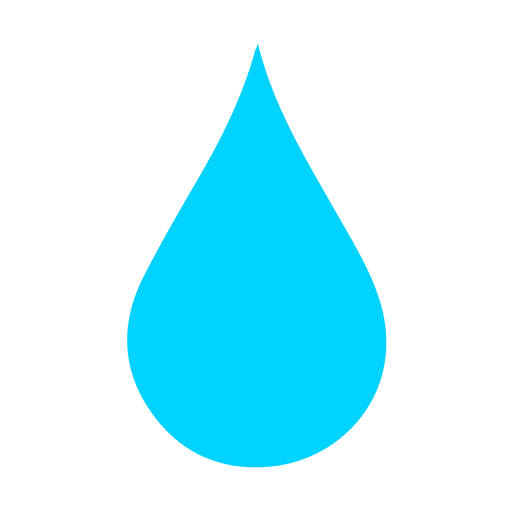 In The Wash is your guide to the best laundry and cleaning products, tips and tricks. Our mission is to solve the UK's cleaning and laundry dilemmas!