Vacuum cleaners are a necessity, whether you've got carpeted floors or laminate, you won't be able to go long without the need to vacuum the house. Not everyone has a huge budget for household appliances and there are so many brands these days, with new ones popping up all the time, but which vacuum cleaners under £100 are the best?
Here are some of the best vacuum cleaners available in the UK for less than £100.
1. Numatic JVP180A1 James Vacuum Cleaner
The Numatic JVP180A1 James vacuum cleaner is one of the iconic Henry Hoover family members, in a bright yellow colour with a yellow lid hat emblazoned with his name! As with the other Numatic family members, the 10 m cable is stored neatly away in the top section and with 8 litres worth of space in the vacuum drum, you can do the whole house before you even need to empty the bag!
Some people think bagless is better, however in this model, changing the bag couldn't be easier and means you don't get that cloud of dust when you empty it into the bin.
James has 4 wheels for easy mobility and comes with some great accessories for more versatile cleaning, including a soft brush, upholstery brush and crevice tools. This lightweight model is great for getting around the house and up and down the stairs. The strong bags used in Numatic vacuum cleaners and powerful suction are quite well suited for clean up after mild works, for mild soilage from sawdust and brick dust.
The James vacuum cleaner is really well suited to homes with laminate, hard flooring or very short pile carpets as the suction can sometimes be too strong for long pile carpets. Great for a family household as the friendly smiley face might make it more likely that your kids want to do the hoovering!
See on Amazon
2. Morphy Richards 732005 2-in-1 Supervac Cordless Vacuum Cleaner
Morphy Richards has produced a really handy cordless vacuum cleaner which offers up to 35 minutes run time, meaning you can get a good once over on multiple rooms. This 2-in-1 design is great for small clean ups, as the main section detaches becoming a handheld vac. If you find yourself chasing a toddler or pet around cleaning up after every spill and accident, the Morphy Richards 732005 would be a really fab option for you.
The charge time for this vacuum cleaner is 5 hours, which may seem like a lot for 35 minutes of cleaning time, but the powerful suction means you will get plenty done with one charge. This vacuum cleaner has a collapsible handle for easy storage and the detachable head swivels to make getting into every corner simple as pie!
The design may not be the best suited to older people who struggle with lifting, as it may prove too heavy to take up and down the stairs. It would be a good option for a family household who need regular, short bursts of cleaning, just be aware it will need semi-regular emptying due to the handheld sizing of the vacuum cylinder.
See on Amazon
3. Vax U91-MA-BE Air Upright Vacuum Cleaner
Vax are a popular option for many due to their reliable reputation and fair pricing. The U91-MA-BE Air Upright model comes with a 3-in-1 tool, dusting brush and handy upholstery tool to make cleaning even easier. The 8m cable means you can get around most average sized rooms using just one plug socket and with 1.5L capacity, you can get plenty of vacuuming done before needing to empty.
This vacuum cleaner would be suited to houses with any flooring type as the suction/pick-up performance is rated A. The lightweight design means you won't be struggling around the house, trying to get upstairs etc. however, the cylinder design may not be the easiest to empty and no one likes to touch the dust and hair collected in a vacuum cleaner. The Vax Upright could be hard to store in a smaller house, as the design is not foldable at all, so you would need a tall cupboard space or an under-stair cupboard.
For the price, the Vax would be a good option for a household on a budget, who have a regular cleaning routine. It could be a good option for those who can't lift things as easily as they used to, as it is a lightweight vacuum cleaner with good performance results.
4. Hoover Breeze Bagless Upright Vacuum Cleaner
This well-known, original brand which caused us to use the term 'hoovering'; offers one of the more price accesible vacuum cleaners in our list. The Hoover Breeze Bagless Upright vacuum cleaner has an A class energy rating and performs well on carpeted and hard flooring. Seven metres of cable allow for plenty of room for maneuver and the 4.5m hose means you can reach the high up corners in a room.
If you prefer not having to empty your vacuum cleaner very often, the 3L capacity of the Hoover will be right up your street and the helpful mechanism means emptying it is simple. This vacuum cleaner is more suited to heavier more regular use than the 2-in-1 Morphy Richards model, so if you're looking for something that will be able to handle proper use, the Hoover is a great option.
The tools that come with the Hoover aren't to the highest quality, however the accessible price is still worth it for the quality of the vacuum cleaner itself. The long hose is very handy for cleaning, but could prove problematic when trying to store it. You would need a decent sized storage space for this model.
See on Amazon
5. John Lewis 14C Bagged Cylinder Vacuum Cleaner
John Lewis' own-brand bagged cylinder vacuum cleaner is the cheapest at full price on our list, but is it any good? Let's start by saying it's the perfect option for those who are on a budget, coming in at under £60 (at the time of writing). It features an easy to carry drum and hose extension with a floor friendly attachment. The rewindable cable is 5 metres long, so not great if you have large rooms in your house where you would need to use multiple sockets or an extension lead.
When you purchase this John Lewis vacuum cleaner you get 6 disposable bags and 2 years worth of filters which is pretty good! For a cheap option, you can't really go wrong.
This is of course a budget option, but would be suited to a small household with carpeted flooring, as the hard floor rating is just C, so will not be as effective on wooden or laminate floors. Overall this is an efficient vacuum cleaner and very well priced.
See on John Lewis
Conclusion
Now you know a little more about each vac, hopefully you can decide which would suit your home the best. Whether you want a good all round vac for heavy cleaning or a smaller vac for quick clean ups, there's something in our list for you!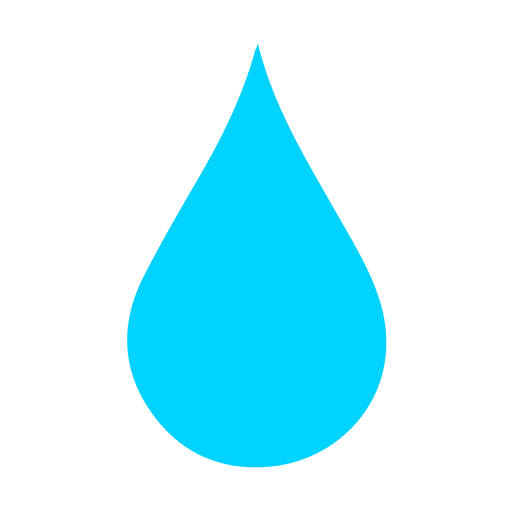 In The Wash is your guide to the best laundry and cleaning products, tips and tricks. Our mission is to solve the UK's cleaning and laundry dilemmas!