Wet and dry vacuum cleaners can tackle spills as well as dirt and dust, making them very versatile. Here are a few things you can use a wet and dry vacuum cleaner for:
Doing regular vacuuming of floors, upholstery and curtains
Unblocking sinks and baths using a blower function
Cleaning up flooding resulting from burst pipes
Removing stains and marks from carpets when used in combination with a detergent
As the name suggests, the main way in which wet and dry vacuum cleaners differ from regular vacuum cleaners is that they can suck up liquids safely. However, there's more to them than that.
Here are some of the ways in which a wet and dry vacuum cleaner is different to a regular hoover:
Can vacuum up liquids
Can be used outside
Some models have a reverse mode which you can use to blow things. This is good for moving leaves or debris into a single spot.
Usually tougher, so can suck up things like nails
Some can be attached to a power tool so they will suck up debris as you use the power tool
Read on for our reviews of the most popular and highly rated wet and dry vacuum cleaners available in the UK.
Best Wet and Dry Vacuum Cleaners in the UK
1. Numatic CVC370-2BL/BK Charles
The Numatic CVC370-2BL/BK Charles is made by the same people who make the well-known Henry vacuum cleaner, and features the iconic smiley face. Unlike Henry though, Charles can tackle both wet and dry surfaces.
Specs
Weight: 7 kg
Dimensions: 35.5 x 35.5 x 51 cm
Capacity: 15 litres (dry), 9 litres (wet)
Wattage: 1200 W
Features
40 litres per second air flow
8 metre cable
Aluminium tubes that won't rust
Safety float valve
Permatex filtration system
Pros
Very effective at sucking up spills
Exceptional amount of suction
Good value for money
Easy to assemble
Cons
Doesn't have the handy cord storage function of the Henry
Can get clogged up with hair
Verdict
The Numatic CVC370-2BL/BK Charles wet and dry vacuum cleaner really sucks—in a good way! It is very powerful and effective in both wet and dry modes.
2. Kärcher WD2 Tough Vac
The Kärcher WD2 Tough Vac is designed with DIY enthusiasts in mind. It can be used to clean up sawdust, spills and other DIY debris. It's also light and ergonomic making it good for using anywhere in the home.
Specs
Weight: 6 kg
Dimensions: 43 x 36.9 x 33.7 cm
Capacity: 12 litres
Wattage: 1200 W
Features
Ergonomic carrying handle
Long handle to improve your posture
Cartridge filter
Space for storing accessories and the cable on the vacuum cleaner itself
4 castor wheels
Crevice nozzle
Pros
Very light
Quick and easy to assemble
Good level of suction
Good at clearing up DIY mess including sawdust and wallpaper shavings
Cons
Very loud
Hose can get blocked up with things like pet hairs
Can topple over
Verdict
The Kärcher WD2 Tough Vac is a rugged and sturdy wet/dry vacuum cleaner. It might not have enough suction for cleaning up things like dog hairs, but for most purposes it performs well. It certainly has some flaws, but for the price it's a decent vacuum cleaner.
3. Kärcher WD4 Premium Tough Vac
The Kärcher WD4 is a couple of models up from the Kärcher WD2 reviewed above. It costs more money, but it's larger, more powerful and has a few added extras that make it worth considering.
Specs
Weight: 36 kg
Dimensions:52.6 x 36.5 x 36.5 cm
Capacity: 20 litres
Wattage: 1600 W
Features
Crevice tool
Filter cassette system
Carrying handle
2 metre suction hose
Pros
Good for rubble and sawdust
Very strong suction
Can be used without a bag if desired
Cons
Bag can't be reused
Hose is hard to clean and doesn't work so well when it's damp
Verdict
This is a solid model that's great for cleaning up DIY and building mess. It's also a good choice for cleaning the car. As you'd expect from Kärcher, it's a dependable and well made product that should last a long time.
4. Draper 13785 W/ Dry 20 Litre Vacuum Cleaner
The Draper 13785 is a tough and sturdy wet and dry vacuum cleaner from British firm Draper Tools. Lots of people use it to clean up after doing building work or renovation projects. This vacuum cleaner boasts a large 20 litre capacity steel tank.
Specs
Weight: 5 kg
Dimensions: 47.6 x 32.8 x 32.8 cm
Capacity: 20 litres
Wattage: 1250 watts
Features
Foam and cloth filters
Floor brush
Three extension tubes
Carpet attachment and nozzle
4 castor wheels
Blower function
Pros
Useful for cleaning the car
Good level of suction
Easy to move around
Good for renovating properties and doing DIY. Can tackle paint chips, sand, sawdust and other DIY debris.
Cons
Looses suction as the bag fills up
Verdict
The Draper 13785 is a great wet and dry vacuum cleaner if you're doing building work, renovation or DIY. It should handle anything you throw at it including plaster dust, small rubble and so on.
5. Black & Decker 7.2 V Lithium-Ion Wet and Dry Cordless Dustbuster
This handy little device is a bit different to the vacuums reviewed above. It's a cordless handheld wet and dry vac, so it's a good choice for cleaning up small accidents around the home rather than tackling whole floors at a time.
Specs
Weight: 998 g
Dimensions: 42.6 x 13.8 x 12.8 cm
Wattage: 10.8 watts
Features
Cordless with a built-in rechargeable battery
Crevice tool, squeegee and upholstery brush included
Pros
Light and easy to manoeuvre
Good attachments included
Good for small jobs: spills on the kitchen floor etc.
Cons
Not as powerful as regular models, so suction is unimpressive
Short battery life (8 minutes)
Battery can't be replaced
Loud
Verdict
This is a good choice for little jobs, but be aware the suction is limited. It also has a very short battery life, so it's only really suited to occasional mishaps rather than hoovering up lots of mess
Things to Consider When Choosing a Wet and Dry Vacuum Cleaner
If you're buying a wet and vacuum cleaner for the first time, it can be difficult to know which one to choose. Here are a few things to consider.
Handheld vs. full-size
Most wet vacs are full-size, but there are a few handheld models available such as the Black and Decker Cordless Dustbuster, which is a good choice for picking up spills on tables and other raised surfaces.
Value for money
Many popular wet and dry vacuum cleaners cost less than £100, though there are also more high-end models that cost over £200. More powerful models with a bigger capacity cost more, so you will need to think about your requirements before deciding how much to spend.
Suction
Wet and dry vacs usually have good suction, often exceeding that of regular vacuum cleaners. Read reviews and look at the wattage to get an idea of a vacuum cleaner's suction.
Weight
These products can be heavy, so look for something you'll be able to push around without too much trouble.
Noise
Like regular vacuum cleaners, wet vacs can be very noisy, so look for a quieter model if this bothers you.
Capacity
The capacity of a wet and dry vacuum cleaner is measured in litres. The larger the capacity, the less frequently you will need to empty it. However, a larger capacity will also mean the machine will be heavier.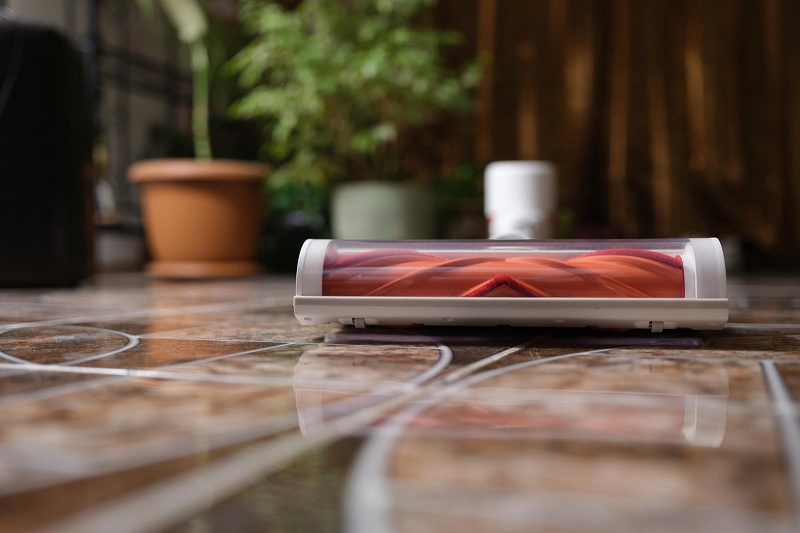 Downsides to Wet and Dry Vacuum Cleaners
Wet and dry vacuum cleaners are great for homes and workplaces that have frequent spills and need a heavy-duty vacuum cleaner that can handle tough jobs. However, they do have a few downsides and aren't ideal for everything.
Consider a carpet cleaner instead if you want to thoroughly clean the carpet
Wet and dry vacuum cleaners are different to carpet cleaners, so you should look for a carpet cleaner if you want something to clean the carpet rather than just pick up dust and spills.
They shouldn't be used for ponds
If you're looking to clean a pond you should buy a specially designed pond vacuum cleaner rather than a wet and dry vacuum cleaner.
Regular vacuum cleaners are better at removing allergens

Regular vacuum cleaners usually have a better filter system which will help remove allergens from the air. If you have allergies, it's probably better to use a regular vacuum cleaner most of the time.
Conclusion
If we had to pick just one wet and dry vacuum cleaner to recommend, it would be the Numatic Charles as it offers good value for money, is generally very highly rated by users and is very powerful in both wet and dry modes.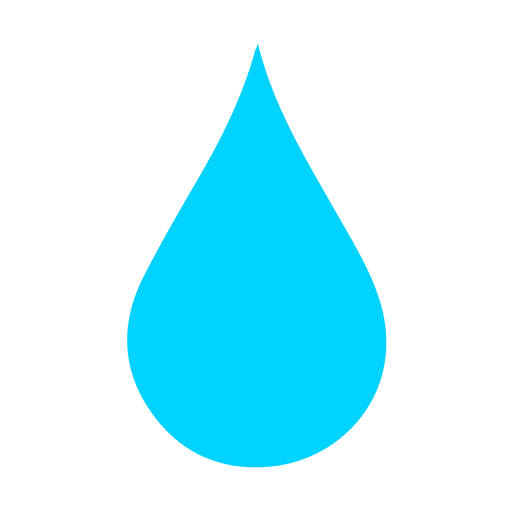 In The Wash is your guide to the best laundry and cleaning products, tips and tricks. Our mission is to solve the UK's cleaning and laundry dilemmas!