A huge appeal of a wood burner is being able to see the fire, but the glass always ends up dirty.
All wood burners will accumulate a layer of soot and dirt on their glass over time, which means the homely appeal of a roaring fire is lost.
Fortunately, it can easily be tackled with a little elbow grease, hardly any equipment, and a purpose-designed glass cleaner.
The Best Stove Glass Cleaners in the UK
1. HG Stove Glass Cleaner
Bottle size: 500 ml
Consistency: Foam
HG's stove glass cleaner is a great value cleaner that can tackle all kinds of stubborn dirt on wood burner glass. Whether it is soot, tar, or grease, this one cleaning fluid will cut through it with ease.
In addition to tackling build-ups of soot on glass, you can even use this same chemical to tackle soot that has built up on any brickwork surrounding your wood burner.
The HG glass cleaner is easy to use, and users find they can achieve great results with minimal effort.
You don't need to use much of the glass cleaner to tackle most tasks; it can simply be sprayed (or wiped) on, left for a couple of minutes, and wiped off again.
The strength of the glass cleaner means that it can tackle most soot problems, however it does also mean that you need to take adequate precautions as it can irritate skin.
2. VITCAS Stove Glass Cleaner
Bottle size: 650 ml
Consistency: Liquid
The VITCAS stove glass cleaner has a unique formula that tackles even tough build-ups, without the strong odour associated with most strong chemicals.
This wood burner glass cleaner is suitable for fireplaces and stoves and will leave behind a shiny surface that is free from germs and soot.
This glass cleaner offers good value for money and is easy to use. However, some users find that this wood burner glass cleaner works best on light soot deposits and might struggle on thicker blackening.
That being said, this glass cleaner will work well if used regularly on the fresher deposits.
Some people also find that where the formula is quite runny, they need to take care to make sure it doesn't end up running into the rope seal or getting inside the door itself.
3. Inspired Stove Glass Cleaner
Bottle size: 500 ml
Consistency: Liquid
The Inspired stove glass cleaner is an affordable choice that can pack a lot of bang for your buck.
This handy spray bottle offers a quick and easy way to tackle soot, grease, tar, and burned on deposits on glass without much elbow grease being needed.
This stove glass cleaner can simply be sprayed on then wiped away after a few minutes and works very well on light deposits and fresher soot. However, this glass cleaner can struggle on the thicker deposits or those that have burned on over time.
As a result, this stove glass cleaner works best if it is used regularly before the soot can build up, and may struggle for one-off, detailed cleans when the soot has built up.
When compared to others on this list, the chemical scent is quite strong, and it needs more scrubbing on tough dirt.
4. Dirtbusters Stove Glass Cleaner
Bottle size: 500 ml
Consistency: Paste
The Dirtbusters stove glass cleaner is a thick paste with a mild abrasive designed to tackle thick soot build-up without scratching the glass.
The Dirtbuster formula is non-toxic and designed to tackle soot and carbon in any wood burner in the average home.
This stove glass cleaner is a professional-grade cleaner that is non-caustic and free from strong odours. Like the others on this list, it is designed to be applied to the glass, and left for a couple of minutes to work its magic before wiping it away.
However, some users find that the paste requires a lot of elbow grease to achieve best results, and that it can really struggle on very thick deposits.
5. Lakeland Wood Burning Stove & Hearth Glass Cleaner

Bottle size: 500 ml
Consistency: Foam
Lakeland's wood burning stove glass cleaner works quickly and can save a lot of time and effort.
Whilst this foam glass cleaner is easy to use, users do find that it doesn't offer as good value for money as alternatives.
Some people find that it doesn't foam as much as they would expect, and is in fact quite runny.
This wood burner glass cleaner is effective against light soot, for example from just a day or evening's use, however it still needs a lot of scrubbing on denser build ups.
Some users also find that this glass cleaner can leave behind a residue on the glass if you do not wipe it down with enough water after cleaning.
Wood Burner Glass Cleaning Mistakes to Avoid
When it comes to cleaning the glass in a wood burner, there are some mistakes that people fall foul to that could not only damage the glass but could result in injuries too.
1. Cleaning while the wood burner is still hot
Always let the wood burner cool down before trying to clean it. The glass should be at the very least cool enough to touch before you start to reduce the chances of burns.
2. Spraying with cold water
Never spray hot glass with cold water. If you do, this could cause the glass to go into thermal shock, resulting in cracked or shattered glass.
3. Using steel wool or bladed tools
Tools such as steel wool or even sandpaper might immediately get rid of the soot on your wood burner's glass, however it will also leave scratches across the surface.
These scratches will cause a build-up of soot more quickly on the glass the next time around and can even lead to glass failure in extreme circumstances.
4. Getting the rope seal wet
Regardless of the wood burner glass cleaner you use, it is crucial that you do not get the rope seal wet. If you do, it can break down the adhesive that holds it in place, resulting in it falling off or getting damaged.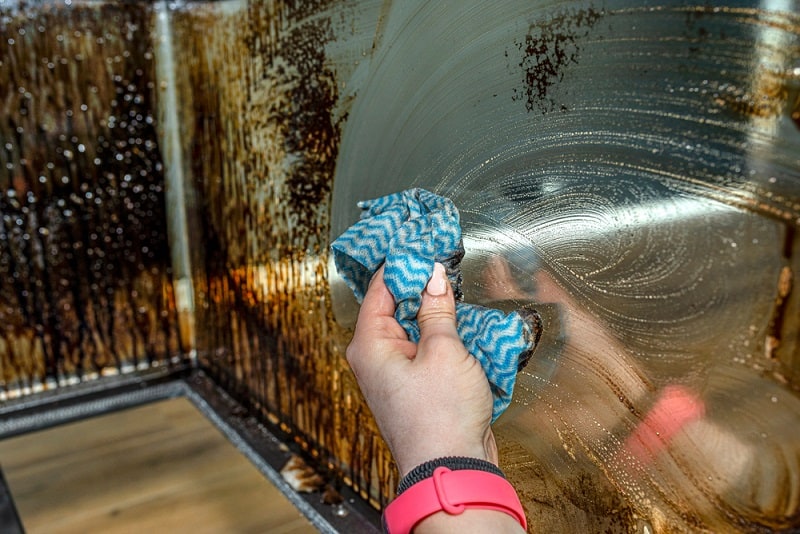 Top Tips for Cleaning Wood Burner Glass
Like most cleaning tasks, there are several tips that you should follow when cleaning your wood burner glass to achieve best results and reduce accidental damage.
First, make sure that you do not use any abrasive cleaning materials such as scourers as this can scratch the glass.
You should also make sure to clean the glass regularly as the more soot builds up, the harder it is to remove. If a lot of elbow grease is required, remove the door from the burner before cleaning. Always consult the manufacturer's guide if you are unsure.
If you notice any damage to either the glass or the door's seal, make sure you get this repaired as soon as possible and before using the burner again.
It is also worth using a damp cloth as this will achieve much better results than a dry one, regardless of whether you are using a glass cleaner or simply wiping the surface in between cleans.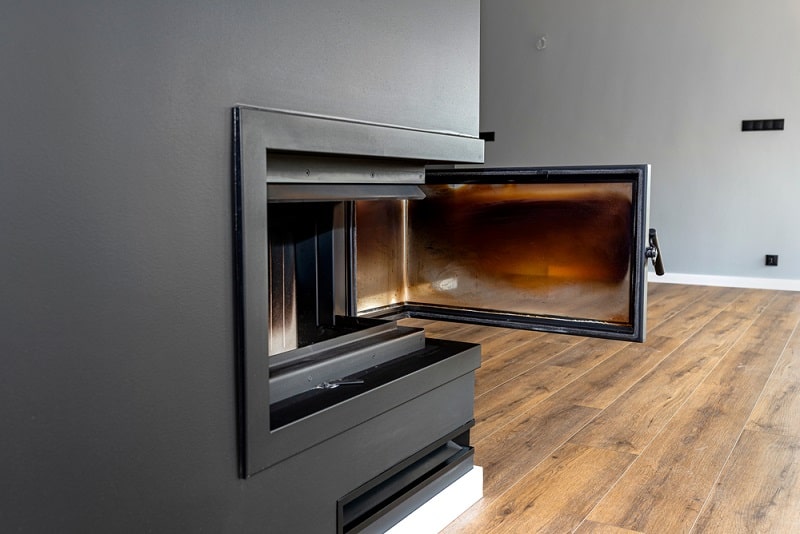 Preventing Dirty Wood Burner Glass
The glass in a wood burner will always end up dirty eventually, but there are some steps that you can take to slow this process down.
1. Choose non-resinous wood
To begin, always burn non-resinous, seasoned hardwood. Resinous or wet wood produce by-products that are more likely to accumulate on the stove's glass than non-resinous alternatives.
2. Don't burn for hours
Whilst modern wood burners can burn for hours on end on the lowest settings, this is not to be recommended. Having a smouldering fire for hours on end might seem like a dream, but they do produce large quantities of smoke, and this will leave behind a lot of soot on the glass.
3. Avoid house coal
Burning house coals will increase the chances of the glass ending up black. In fact, most manufacturers recommend that users avoid house coal, and instead opt for smokeless fuels. Even modern airwash systems will still suffer from a build-up of tar and smoke when house coal is used.
4. Use the airwash system correctly
Modern wood burners and stoves have an airwash system that should help prevent the build-up of soot on the glass when used correctly. This system should direct a small amount of air across the glass to keep it clear.
However, if this is used incorrectly, it will not be able to serve this purpose. If the wood burner isn't operating at a high enough temperature, the airwash will not operate.
You should also avoid closing the airwash vent completely as this will lead to soot build up inside the wood burner.
5. Don't overload the burner
A wood burner containing too much fuel will cause a build-up of soot, especially if the fuel is touching the glass. If the fuel is touching the glass as it burns, this will lead to the glass blackening badly in a couple of areas.
Conclusion
If we had to choose just one stove glass cleaner to recommend, it would be the HG Stove Glass Cleaner. This glass cleaner is affordable, and will tackle most built-up soot, dirt, and grease quickly and easily, leaving you with sparklingly clean glass. For extra value, you can even use the same cleaning fluid to remove soot from any surrounding brickwork.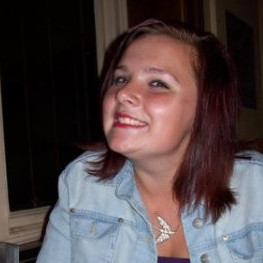 Lover of coffee, painting, and all things cute and fluffy. I'm always on the lookout for easier, more gentle ways to tackle awful household chores.