Citrus is an easily accessible and highly effective natural stain remover that is often overlooked.
Creating a quick stain remover with any citrus fruits or juices you may have in your house is a great way to tackle a stain as soon as it happens, especially if you don't have any other stain-removing products nearby.
Citrus works best as a stain remover on certain surfaces, including wooden cutting boards, ceramic plates, plastic Tupperware, and other household surfaces. However, one surface that lemon and other citrus products should not be used on is marble.
There are a handful of ways to use citrus to remove stains. Sometimes it can be used on its own but often it is best utilised in conjunction with something else, often another easily accessible household ingredient. Citrus is also effective on stains caused by other fruits, such as berries.
Here's how to make different citrus-based stain removers.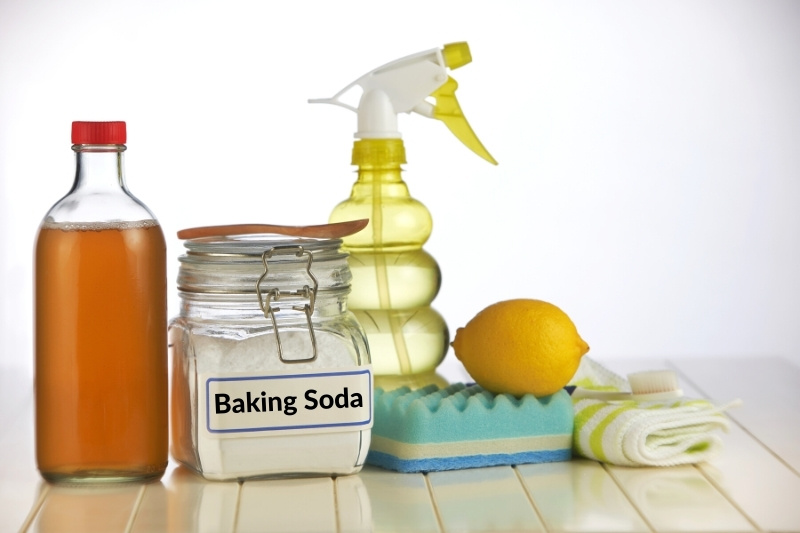 How to Make a Stain Remover with Lemon Juice
Lemon on its own is highly successful in cleaning a number of household items, including stains on cutting boards.
For stains on surfaces like plates or cutting boards, simply cut a lemon in half and use it like a sponge, scrubbing it directly on the surface and squeezing it to get the juice properly onto the stained areas. Follow this by washing the stained area with your usual dish soap.
For clothing items with stains from berries, dairy, or grease, try wetting the area with warm water before properly soaking it in lemon juice.
Leave it to sit for 15-30 minutes before rinsing it and then running it through your normal wash cycle.
Lemon Juice and Vinegar Stain Remover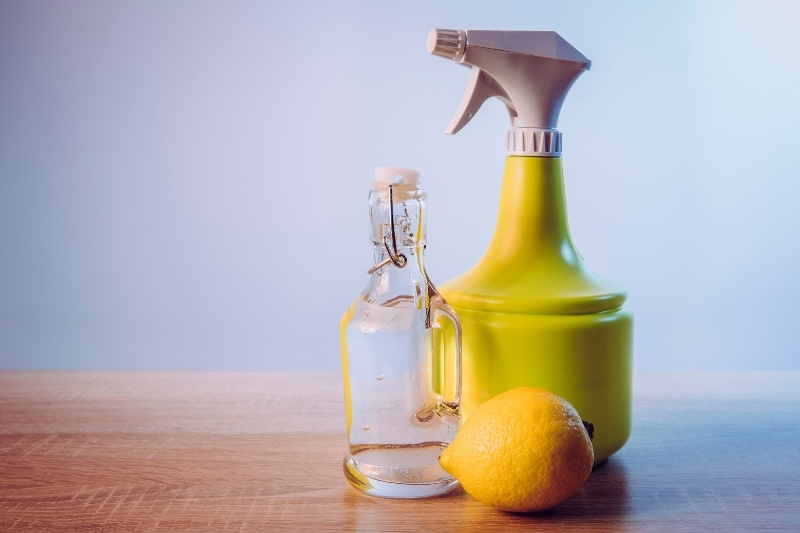 Adding vinegar and lemon juice together can also be an effective stain remover, especially for any brown or yellow marks on your surfaces.
Additionally, this solution will also work as an excellent degreaser, so would be perfect to tackle those sticky grease patches on your stovetop.
For those stubborn stains mix a half cup of vinegar with an equal amount of water before squeezing a lemon into the solution. Dip a cloth into the solution, or a scrubbing brush, and rub the area vigorously.
Lemon Juice and Bicarbonate of Soda Stain Remover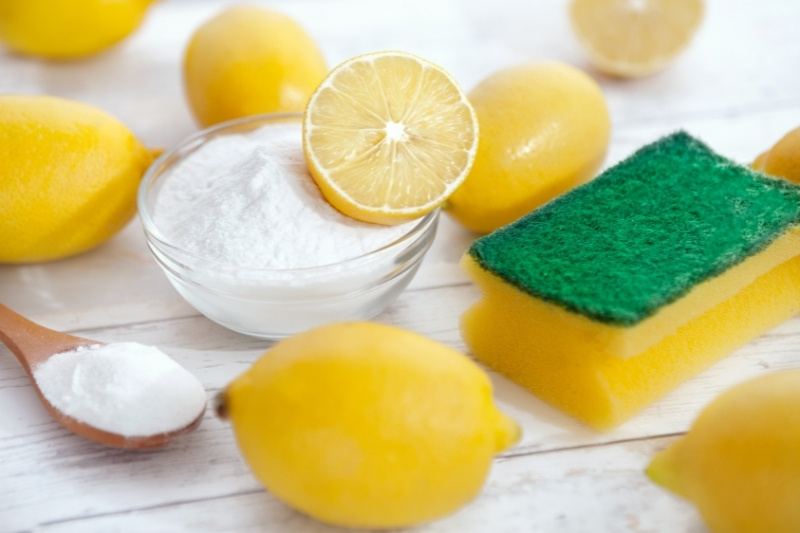 Mixing lemon with bicarbonate of soda can work wonders on stubborn stains, especially on glass surfaces. This is especially effective on shower doors that have water stains.
Cut a lemon in half and pour some bicarbonate of soda onto one half before squeezing the lemon slightly to get some juice flowing, which should trigger the reaction between the lemon and the powder.
Once the lemon is covered in a bubbly foam, apply it directly to the glass and rub it across the stained areas. Once the entire surface is covered, wipe it down with a damp cloth and then rinse it with water. The water stains should now be gone.
Conclusion
Lemon juice is acidic, which is what makes it such an effective cleaning agent. The acid breaks down the stain and allows it to be washed away. However, it is important to be cautious not to leave lemon for too long on a stain as it could leave marks behind.

An adventurous book lover with an animal obsession and a proclivity for travel and spontaneity. Used to passionately despise cleaning but has grown to enjoy it thanks to learning all the best tricks and shortcuts to guaranteeing a stress-free routine and a spotless home.