There's nothing worse than coming back to a nasty smell in your home or having company over and seeing their noses twitching! There are some really great ways to keep your house smelling beautiful all the time, from the hallway to your kitchen. Here are some of the best methods.
Get some air flowing
One of the simplest and easiest ways to rid your house of any existing smells is to air it out. All you need to do is open a few windows and let the fresh air work its magic. A house with no airflow can often become a bit musty and start to smell old, so having a couple of windows open, even just a crack, will help to keep your home fresh.
If you already keep your windows open regularly and still find there's a funk hanging in the air, then try a quick spring clean to remove dust and get rid of any mildew etc. You may even come across a stray pair of socks whilst tidying, which have been causing some dodgy niffs!
Use natural scents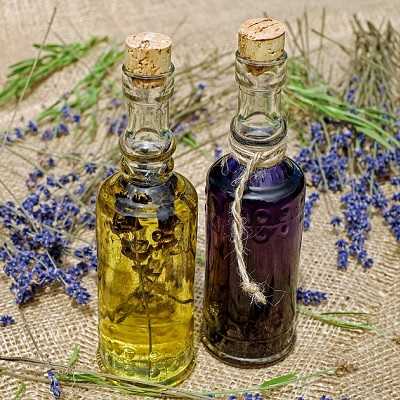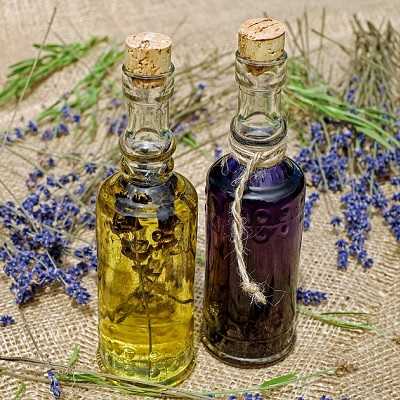 Another simple way to freshen up your home is to display some fresh flowers or pot plants. Certain flowers will create stronger aromas than others, so ask your local florists for their advice. You could build your own bouquet based upon your personal preference of scents!
Essential oils are another great way to make your home smell lovely and there are a few ways you can use them:
Oil burners
Dab onto candles
Dab onto radiators
Reed diffusers are a great use of oil, as no heat is needed, however you have to place them somewhere they won't be knocked over!
Placing a bowl of potpourri in a room is a really good option if you need a table centrepiece. You can create something pretty to look at whilst your home fills with a nice fragrance.
Use air freshener
A lot of people don't like to resort to room sprays and refreshing sprays, but they are sometimes the quickest option. When you can neutralise a smell and replace it with a tropical scent (or whatever your preference) within seconds, it's no wonder we all keep one on hand for a quick refresh when an unexpected guests pops around. See our recommendations for air fresheners that really work here.
If you like the smell of furniture polish, why not give your surfaces a little TLC. Your house will be smelling great in no time.
Use candles or incense
Whether you use candles, incense or oil burners, there are some really effective ways to spread some lovely scents around your home. Candles are great for every room, with hundreds of scents to choose from to suit your preference or the mood you want to create. If you have unscented candles, you can add a dab of your favourite essential oil before lighting them.
Candles can even be used in unlikely places if you don't light them. Pop candles in your cupboards or drawers and fabrics will absorb the scents. Yankee Candle Wax Tart Melts
are perfect for this, as you don't even need to unwrap them for the scent to be released.
You can use tealights to heat up oil in an oil burner, this way you can use matching scented candles and oils, or create your own scent recipe!
Incense is great for larger rooms as the smell spreads around the whole room and also gets into fabrics so the smell lasts longer. Certain incense sticks or cones smell more strongly than others when burning, so try a few and choose your favourite.
Use a plug-in air freshener
Using plug-in air fresheners is another way to make your home smell nice with little effort. They can sometimes be a little on the pricey side, but some can last up to a month (of continued use on the lowest settings). There are some neat little plug-ins like Ambi Pur 3Volution Air Freshener
that come with 3 separate scents which alternate throughout the day, so you don't get used to a smell and stop noticing it.
You can now get warmers in which you place the scented wax, which will melt and release fragrance without the need for flames. These are great for any room, with no fear of anything setting on fire.
Get cooking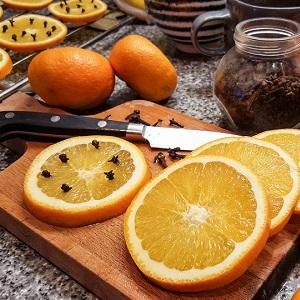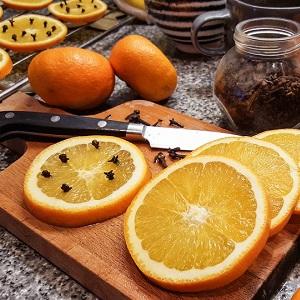 The kitchen is the room most prone to becoming niffy, with smells of food and dirty dishes emanating from the fridge, oven and sink. Fridge smells can be neutralised by placing bicarbonate of soda on a shelf, but if you want a nice smell then you can pop a cotton ball with a couple of drops of vanilla essence on it into your fridge as well!
The best way to make the kitchen smell ultra scrummy is to bake some bread or cookies. Let the smell fill your home and sit back and enjoy a tasty treat in your lovely smelling home.
A nifty way to create a great smelling kitchen is to boil a pan of water with slices of orange or lemon, mint leaves or herbs and spices! You could leave all your doors open to get the smell to permeate through your house.
Quick tips
Here are some quick tips you can use to make your home smell nice quickly:
Put a small amount of fabric softener onto a baby wipe and place this on your radiator
If you're drying washing in your sun room, leave the door open to let the fresh smell spread
Mop the floors with nice-smelling detergent
Hide scented dryer sheets at the back of drawers, behind curtains etc.
Dab vanilla essence on bulbs (when they're off and cool!)
Hang car air fresheners in your wardrobes
Clip on car air fresheners can be used on vents
Place LUSH bath bombs in your drawers or cupboards for a lush scent!
Apply Zoflora to your radiators
With so many options to make your home smell absolutely beautiful, you'll be able to try them all out and see which one suits you the most. Try out different scents to see which ones suit you. You could even try changing up your scents seasonally. Floral for spring, tropical scents in summer, maple for autumn and cinnamon spice for winter!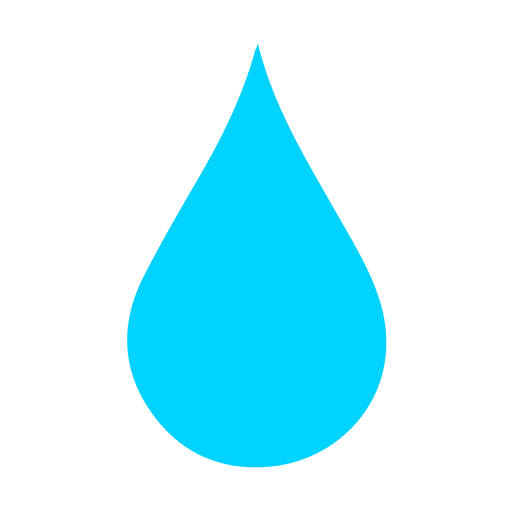 In The Wash is your guide to the best laundry and cleaning products, tips and tricks. Our mission is to solve the UK's cleaning and laundry dilemmas!