Whether you've found a recipe for slime for the kids that calls for Sta Flo or just want to achieve crisp laundry, you are likely to have come across the name Sta Flo. If you are struggling to find Sta Flo in the UK, this guide is for you.
What Is Sta Flo?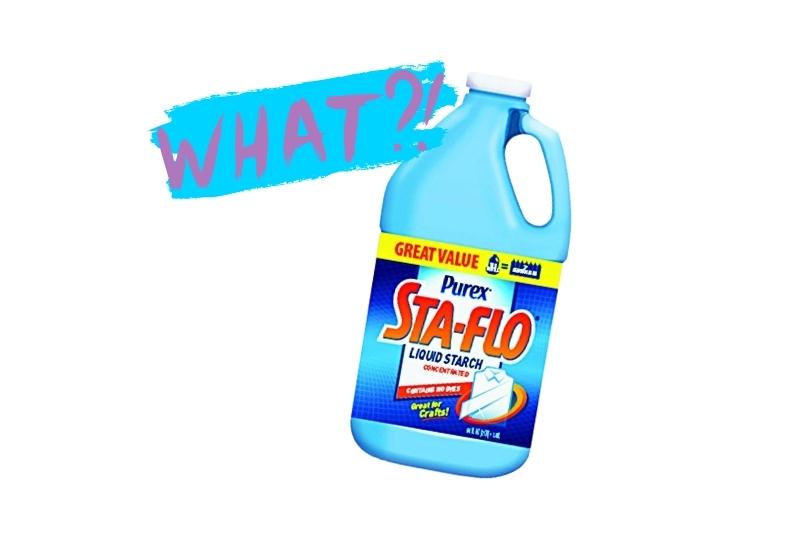 Sta Flo is a concentrated liquid starch made by Purex and commonly available in the United States and Canada.
Sta Flo is one of the most popular laundry detergents available in North America, and so has found its way into blogs, recipes, and guides, not just for laundry or cleaning, but for making slime and all sorts of other things.
Can You Buy Sta Flo Liquid Starch in the UK?
Unfortunately, Sta Flo liquid starch is very hard to come by in the UK unless you want to pay to get the product shipped from the United States.
Fortunately, there are commercial alternatives to Sta Flo that you can find, and you could always make your own too.
Alternatives to Sta Flo Liquid Starch
Regardless of the reason that you are looking for liquid starch, there are alternatives to Sta Flo that you can find in some stores and online in the UK. Laundry starches might seem to be disappearing off the shelves, but there are still both liquid and powder versions that can be found.
1. Kershaw's Traditional Laundry Starch

Kershaw's laundry starch is an old-fashioned laundry starch mix suitable for both hand and machine washing. If you are looking for starch to use in slime, some customers report success with this starch too!
2. Starch Concentrate Solution by Clover

Clover's starch solution is intended for large laundries, hospitals, and hotels, hence the large bottle size. However, that doesn't mean it's not ideal for domestic use too.
3. Aleene's Fabric Stiffen-Quick
Stiffen-Quick has a strong formula ideal for stiffening fabrics and trims, such as tablecloths, wool crafts, and more.
4. Elmer's Glue Slime Liquid Solution

If all you need is an alternative to liquid starch to make slime with the kids, Elmer's glue slime liquid is an ideal alternative.
Homemade Alternatives to Sta Flo
If you can't find liquid starch in your local shops or online, you can easily make your own with just a few typical kitchen ingredients. Whether you are looking to make your own liquid starch for laundry purposes or to help the kids make slime, you can easily create your own.
Water based liquid starch
The basic method for making your own liquid starch has just two ingredients. This method is easy and will create a multi-purpose liquid starch. This recipe will keep for between 2 and 4 months when stored correctly, however you should throw it away if you notice any discolouration.
You will need:
1 tbsp cornflour
1 litre cold water
Essential oils (optional)
Saucepan
Cup or small bowl
Spray bottle
First, put 850 ml of the water in a pan to boil. Mix the remaining water and cornflour together until creamy in the cup or bowl.
Once the water is boiling, slowly stir in the cornflour mixture. If desired, add a couple drops of your favourite essential oil.
Boil the mixture until creamy and smooth, before allowing to cool. Pour it into a spray bottle, and store in a cool, dark place.
Vinegar liquid starch
If you want a homemade liquid starch that has a disinfecting punch, you can achieve this by adding a little white vinegar to the mixture. Simply make the basic liquid starch in the same way as above, and just add a tablespoon of white vinegar when you remove the mixture from the heat.
Cornflour-free liquid starch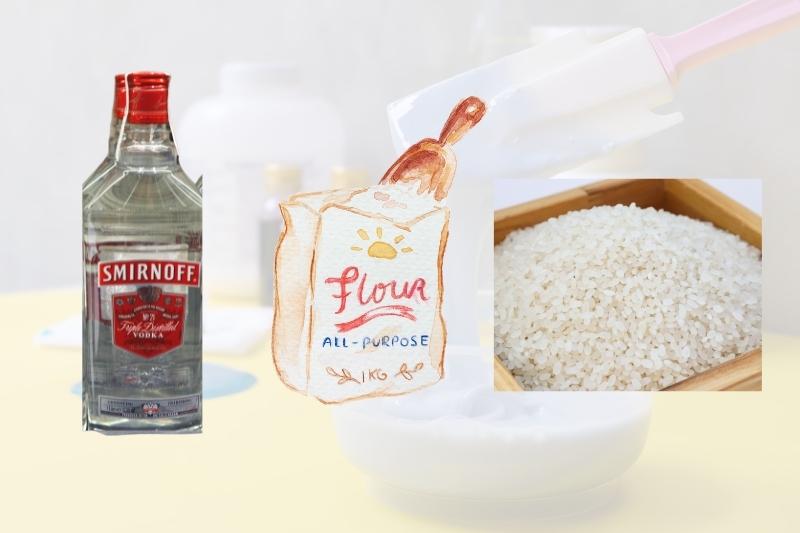 If you either don't like using cornflour or you just don't have any to hand, you can make a substitute for liquid starch using ingredients like vodka, flour, glue, or even rice water.
Vodka
This method is a quick and easy solution that works great with dark clothing. Simply mix 2 parts water with 1 part vodka in a spray bottle. Shake the mix well, and spray clothing to starch.
Flour
Flour might not be the first thing you think of when it comes to starching clothes (but I'm sure vodka wasn't either!), but it can certainly work in a pinch.
To make a flour-based liquid starch, first mix 240 ml of water with 2 tablespoons of flour, and whisk until smooth.
Add the mixture to a pan and bring to the boil, stirring frequently. Allow the mix to cool, then strain into a spray bottle. Keep this mix in the fridge, where it should keep for a couple weeks. Throw the mix away if it starts to discolour.
Rice
If your household eats a lot of rice, this method could help you out.
To make a liquid starch alternative with rice water, bring six cups of water to the boil, and add a cup of rice. Cook the rice until fully cooked, then strain the rice water off the rice into a bowl.
Let the rice water cool, then strain through a cheesecloth into a spray bottle.
Like with the flour recipe, keep the mixture in the fridge, where it should keep for a couple weeks.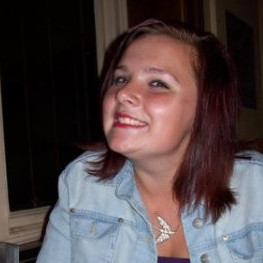 Lover of coffee, painting, and all things cute and fluffy. I'm always on the lookout for easier, more gentle ways to tackle awful household chores.