A delicate wash cycle works by combining a low agitation wash with a low spin cycle, which provides the laundry with a gentle wash.
Depending upon the washing machine and the size/weight of the load, a delicate wash cycle will generally take from 45 minutes to 1 hour 20 minutes.
This might seem like a while, but it allows the laundry to still be given a thorough yet gentle wash.
Always remember that some delicate garments aren't suitable for a washing machine cycle, so must be either hand washed, or taken to the dry cleaners. Remember to check the care label to make sure!
Delicates include materials such as silk, wool and lace. They are at risk of being damaged in a normal wash cycle.
Now you can stop living in fear of damaging those delicates. Enjoy!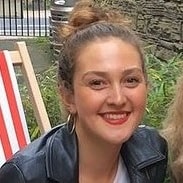 Hi, I'm Bron. I'm an elite endurance athlete, love the outdoors and anything involving food! All of which have the potential to make a mess! I don't have a huge concentration span (and like to use the excuse of being too busy), so go for quick and easy cleaning methods where possible!