Sometimes our laundry needs a little refresh, but doesn't require a full-length cycle. This is where the 'quick wash' cycle comes in handy!
But 'quick' sounds a bit vague. How quick is a quick wash cycle exactly?
Depending on your washing machine and the size/weight of the load, quick wash cycles generally range from 15 minutes to 1 hour long.
Whilst the cycle works in the same way a regular cycle would, it doesn't do as thorough of a job, so if your laundry needs a thorough clean, make sure not to choose the 'quick wash' option!
When to Use a Quick Wash Cycle
A quick wash cycle is designed to:
Refresh clothing that hasn't been worn in a while
Every day lightly soiled laundry i.e. casual t-shirts (not towels, pants, or gym wear, for example, they need a more thorough wash to do the job)
A laundry emergency i.e. you need to have clean clothes ASAP!
It's a great way to save both time and energy, so it is good for the environment, as well as your bank and productivity levels!
Tips for Getting the Best Results with a Quick Wash Cycle
Only fill up to 40% of the drum.
If your clothing seems damper than usual, stick on an extra spin cycle, A 'quick wash' has a shorter spin cycle than a full-length wash, so it might not drain the excess water to the same degree.
Do not use this cycle for hand wash only or delicate items!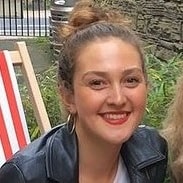 Hi, I'm Bron. I'm an elite endurance athlete, love the outdoors and anything involving food! All of which have the potential to make a mess! I don't have a huge concentration span (and like to use the excuse of being too busy), so go for quick and easy cleaning methods where possible!