In order for any machine to run effectively and properly, it needs to be cleaned. A dishwasher is no different.
Dishwashers are some of the most useful appliances in the home, saving us not just time but cash too.
If you don't use the right dishwasher cleaner in your machine, it will get clogged up, which will prevent it from cleaning your dishes effectively.
On top of this, it is likely to begin showing signs of wear and tear much sooner than it would have done otherwise because dirt and food residue will block the vents and cause issues with its interior workings.
For this reason alone, finding the best dishwasher cleaner on the market isn't just important for your dishes, but also for your machine. Of course, the market is flooded with different cleaners, so how can you find the best one for your needs?
Luckily for you, we've reviewed some of the best dishwasher cleaners available in the UK below.
Best Dishwasher Cleaners in the UK
1. Finish Dishwasher Cleaner
Finish is a well-known household name brand, so from the get-go, we feel better about our purchase.
The cleaner effectively removes grease and limescale from your machine, which can easily build up over time. As a result not only will your dishes shine, but your machine will too!
Another plus point of this particular cleaner is that it gets into the parts that other cleaners might not reach, to give your machine a really good clean, as well as ensuring no nasty niffs start to emit from your dishwasher.
2. Finish Dishwasher Freshener & Cleaner Multipack
This is another Finish product which we couldn't omit from our list. This particular option is available in a multipack, which will save you cash over time.
The pack contains two fresheners and two cleaners, so you get a double whammy of cleaning effectiveness!
The freshener is designed to be used after the cleaner, to get rid of any odours and to give your machine a fresher feel.
As with our previous option, grease and limescale are also removed from your machine, which means no residue is going to appear on your dishes whilst they are also being washed.
Overall, this is a great product for those who want to go for total cost-effectiveness and the peace of mind of a big-named brand.
3. JYW Limescale & Detergent Remover for Washing Machines & Dishwashers
This particular dishwasher cleaner gives you ten months' worth of cleaning for your machine, for a fantastically low price too.
This means you're not going to be spending large amounts of cash on cleaning materials more often, and therefore you save over time.
This JYW cleaner is designed to remove limescale, detergent build-up and grease. Limescale is particularly prevalent in hard water areas, so this would be an ideal choice if you live in one of these areas.
The cleaner is also suitable for all brands of dishwashers so you don't need to worry about non-compatibility.
Whilst JYW isn't as well known as Finish, this dishwasher cleaner has received lots of fantastic reviews, and certainly does what it says on the tin… well, box.
Limescale can cause serious damage to a dishwasher when not removed in a timely manner, and this particular cleaner concentrates on that issue.
4. Oust Dishwasher & Washing Machine Deep Cleaning Descaler
Oust is a well-known cleaning brand and one which is becoming more popular over time. This product consists of two sachets, and the price is super low as a result.
You will probably need to re-buy sooner than some of our other products, but the low price basically works out the same regardless.
This product is designed to eliminate grease and limescale within your machine, and that means that it saves you money over time, thanks to less repair call outs and your machine not needing to work as hard to run normally!
According to Oust, this particular cleaner is recommended by some of the top household brands such as Siemens, Russell Hobbs, and Morphy Richards which should give you a big boost of peace of mind for your purchase and usage.
5. Wilko Dishwasher Cleaner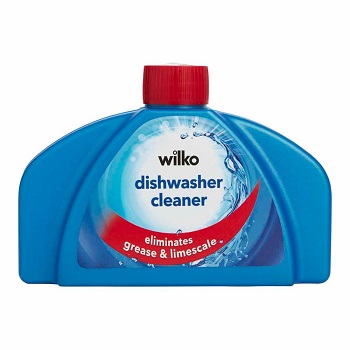 This own-brand product from Wilko is certainly highly rated and the low price tag is nice too.
For the best results, it's recommended to use this cleaner on a once-monthly basis to really deep clean your machine and get rid of any hidden nasties or build up which dwells within it.
The cleaner is designed to strip the machine of grease and limescale whilst leaving behind a pleasant smell, rather than a funky, clogged up smell that would otherwise have occurred.
For the cost, this is a great value product, and the 250 ml bottle should last for a few months at the very least; of course this saves cash at the same time.
6. Ecozone Washing Machine and Dishwasher Cleaner
If you're looking for a more eco-friendly alternative when it comes to cleaning in your home, you might want to look into the Ecozone range.
This dishwasher cleaner is developed to be safer than some chemical-filled descalers and is completely cruelty-free (BUAV-approved) and Vegan-friendly.
It is also approved by Allergy UK, so perfect for use in a home where people have sensitivities or skin complaints.
The cleaner will remove limescale and detergent deposits from your dishwasher, helping it to work effectively and making sure you don't need to turn to an engineer to unclog your appliance.
This 6-pack will last you a while too, as it is recommended that you use one sachet every 1-3 months, depending on your dishwasher usage. You can also find this dishwasher cleaner in a Eucalyptus scent for an even fresher dishwasher.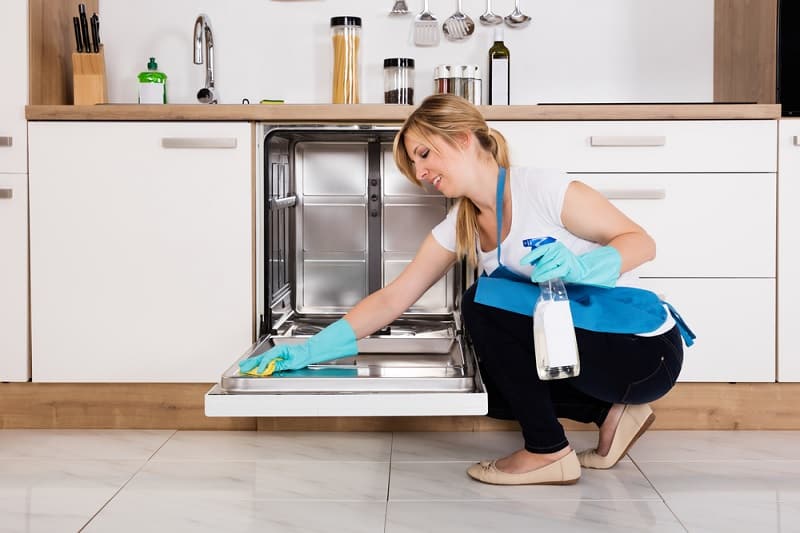 Natural Alternative – Cleaning with Citric Acid
There are many people trying hard to cut down on their chemical output when it comes to cleaning their homes and many are turning to more natural ways to get rid of the grime.
Dishwashers don't have to miss out on the natural cleaning techniques, as you can use citric acid in a dishwashing cycle which helps to break down limescale.
Steps to using citric acid in a dishwasher:
Fill the detergent dispenser slot with around 85 g-110 g of citric acid crystals and close.
Remove any patterned dishes or glasses from the dishwasher – citric acid could ruin their designs.
Metal items may tarnish during a citric acid wash, so remove any non-stainless steel items.
Set your machine off on a normal cycle.
Add your usual detergent to the dispenser and set another wash cycle away.
You could repeat this process if you think the mineral build-up is especially heavy in your dishwasher or if you find that one treatment did not completely remove all of the mineral deposits.
How to Deep Clean a Dishwasher
Deep cleaning a dishwasher is nice and simple and really doesn't take much time or elbow grease. After all, a dishwasher's job is to clean things, so why not use the dishwasher to deep clean itself?
You'll need a few things to deep clean your dishwasher, including:
Step 1 – Clean the outside
If your dishwasher has a plastic exterior, giving it a clean with a cloth soaked in warm soapy water is a great way of cutting through any grime on the surface. Then, use a fresh cloth to dry it.
If your dishwasher is stainless steel, the approach is the same, but the solution you use is a bit different.
Mix up one part of vinegar and three parts of water in a spray bottle. Spray it on the exterior of the dishwasher, grab the cloth and give it a good scrub and then wipe it dry.
Step 2 – Clean the filters
All dishwashers have screens and filters that catch food and grime, and these need to be emptied during a deep clean.
Over time, these filters do become clogged, so remove the filters, get rid of any loose food or grime. Then soak the filter/screen in warm, soapy water for 10-15 minutes, longer if needed. Rinse the filter/screen with warm water, and you're done.
During this step, it's worth checking the drain in your dishwasher to make sure that isn't clogged either. If it is, you'll need to wipe it down and remove any food build-up too.
Step 3 – Clean the spray arms and racks
The racks in your dishwasher can be affected by residue, just like every other part. During a deep clean, you should remove the racks and clean them at the sink.
You can also do the same with the spray arms. These can be removed to aid in cleaning, but if you don't know how to remove them and feel safer doing the cleaning while they are in the dishwasher, you can.
You can use the vinegar and water solution from above to help here, but a scrub brush will make it much easier to get into all tight areas.
Step 4 – Clean the interior
You've already used white vinegar in this cleaning process, and it is one of the handiest cleaning supplies you can have in your cleaning cupboard. It's also not bad to cook with either.
Simply place two cups of white vinegar in the bottom of your dishwasher and run a regular cleaning cycle.
The vinegar can help with odours, discolouration, and bacteria build-up, and really make the inside of your dishwasher look new again.
Step 5 – Tackle stubborn stains
While vinegar does a wonderful job of cleaning your dishwasher, there may still be some residue left behind after the clean cycle. If there is, you can use bicarbonate of soda to remove the rest. Bicarbonate of soda is slightly abrasive, soaks in odours and is a natural cleaner.
Pour a cup of bicarb into the bottom of your dishwasher, run a regular cycle, and you'll be left with a perfectly clean dishwasher that is ready to use straight away.
Dishwasher Cleaner FAQs
Do dishwasher cleaner products actually work?
Dishwasher cleaning products do work really well. As the cleaning product is exposed to heat and moisture, it starts to break down the grease and grime inside the dishwasher. They also get rid of odours and bacteria too.
Dishwasher cleaning products also get into hard-to-reach areas, and using them on a regular cycle ensures the dishwasher rinses all residue from the cleaners away.
So, yes, dishwasher cleaner products do work very well. Still, there are natural cleaning products like vinegar and bicarbonate of soda that work just as well. So, if you aren't keen on using cleaning products in your dishwasher, there are natural alternatives you can use.
What's the best dishwasher cleaner for removing smells?
Perhaps the best dishwasher cleaner for removing smells is Dr Beckmann's Service-it Deep Clean Dishwasher Cleaner. It eliminates odours and cuts through grease really nicely. Plus, it has a lovely lemony smell too.
If you are after a more natural dishwasher cleaner, though, bicarbonate of soda is the best thing for eliminating odours in a wide variety of places around the home. Simply add a cup of bicarb to your dishwasher and run it on a regular cycle. It will break down any stubborn grease and soak up odours at the same time.
Can you use bleach to clean a dishwasher?
You can use bleach to clean a dishwasher, but only if your dishwasher doesn't contain any stainless steel.
It is also recommended that you only use bleach in your dishwasher as a last resort when other deep clean methods haven't worked.
There are many other dishwasher deep clean methods that work really well, so explore these before adding bleach into your dishwasher.
If none of these work and your dishwasher doesn't contain stainless steel, add a cup of bleach to your dishwasher and run a regular cycle. For safety, run an additional cycle afterwards to ensure all the bleach residue has gone.
Can you use white vinegar to clean a dishwasher?
Yes, you can deep clean a dishwasher with white vinegar. It works fantastically well.
White vinegar cuts through grease and grime and can eliminate odours very effectively too. You can two cups of white vinegar to your dishwasher and run a regular cycle, and you'll see a massive improvement in the cleanliness of your dishwasher.
Can you use bicarbonate of soda to clean a dishwasher?
Bicarbonate of soda is an excellent natural cleaning product to use in your dishwasher. Bicarb is powerful and can eliminate odours and scrub through grime better than most dishwasher deep cleaning products on the market.
Typically, people start with white vinegar and only reach for the bicarbonate of soda when they have really stubborn grime in their dishwasher.
Adding a cup to the dishwasher and running a regular cycle can make your dishwasher look and smell brand new again.
Conclusion
If we had to pick just one dishwasher cleaner product to recommend to most people, it would be Finish Dishwasher Cleaner. It's consistently highly rated by users, who find that it deals quickly with grease and stops dishwashers leaving residue behind.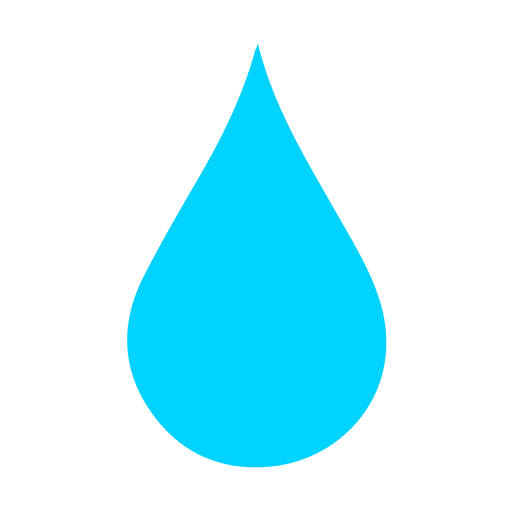 In The Wash is your guide to the best laundry and cleaning products, tips and tricks. Our mission is to solve the UK's cleaning and laundry dilemmas!