In order for any machine to run effectively and properly, it needs to be cleaned. A dishwasher is no different. Dishwashers are some of the most useful appliances in the home, saving us not just time but cash too.
If you don't use the right dishwasher cleaner in your machine, it will get clogged up, which will prevent it from cleaning your dishes effectively. On top of this, it is likely to begin showing signs of wear and tear much sooner than it would have done otherwise because dirt and food residue will block the vents and cause issues with its interior workings.
For this reason alone, finding the best dishwasher cleaner on the market isn't just important for your dishes, but also for your machine. Of course, the market is flooded with different cleaners, so how can you find the best one for your needs? Luckily for you, we've reviewed 5 of the best dishwasher cleaners available in the UK below.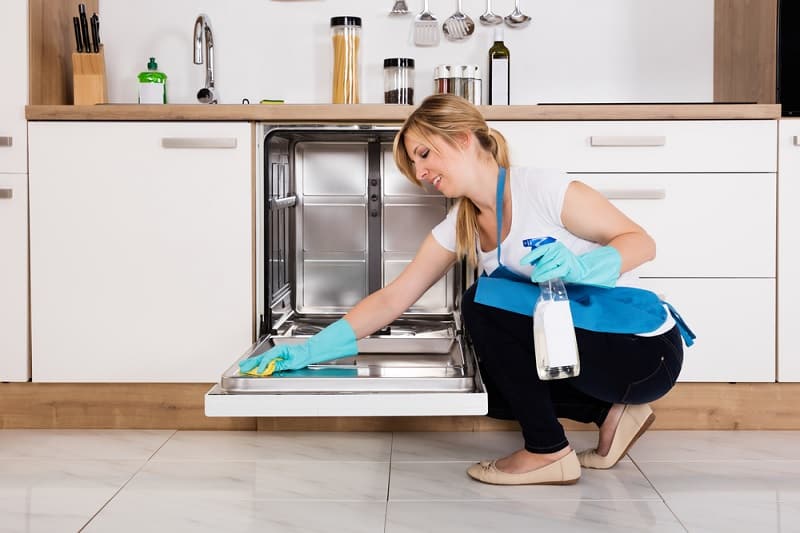 Natural Alternative – Cleaning with Citric Acid
There are many people trying hard to cut down on their chemical output when it comes to cleaning their homes and many are turning to more natural ways to get rid of the grime. Dishwashers don't have to miss out on the natural cleaning techniques, as you can use citric acid in a dishwashing cycle which helps to break down limescale.
Steps to using citric acid in a dishwasher:
Fill the detergent dispenser slot with around 85 g-110 g of citric acid crystals and close.
Remove any patterned dishes or glasses from the dishwasher – citric acid could ruin their designs.
Metal items may tarnish during a citric acid wash, so remove any non-stainless steel items.
Set your machine off on a normal cycle.
Add your usual detergent to the dispenser and set another wash cycle away.
You could repeat this process if you think the mineral build-up is especially heavy in your dishwasher or if you find that one treatment did not completely remove all of the mineral deposits.