If you've recently moved into a new flat, you might be surprised to find out that there isn't a washing machine in your new home. And while this may seem a little odd, because washing machines have become a regular feature in most homes, it isn't the end of the world.
There are lots of ways you can clean your laundry without actually having a machine in your flat. Find out how you can survive without a washing machine right now!
If you don't have a washing machine in your flat, you may be concerned about washing your laundry. But you don't really need to be worried because there are so many different options you can try in order to clean your clothes.
Option 1: Find a Launderette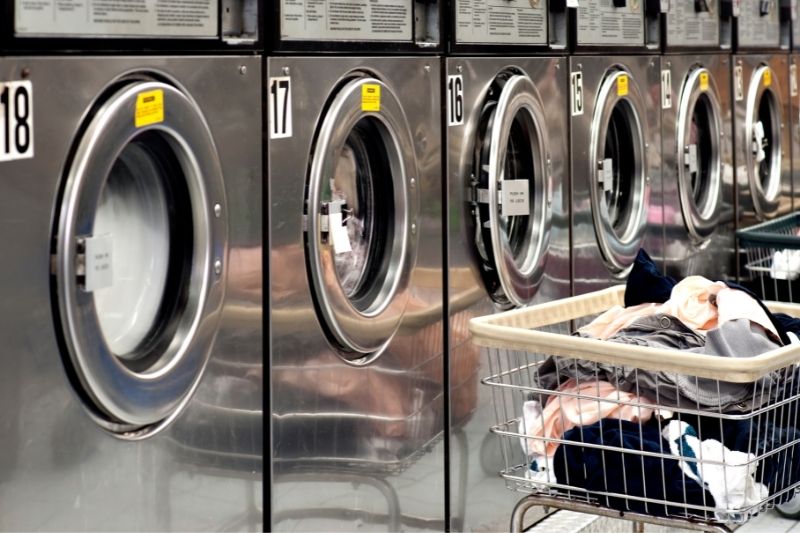 One of the easiest ways to clean your clothes when you don't have a washing machine in your flat is to find a launderette, also known as the coin wash.
Launderettes can be found up and down the UK and they're very straightforward to use. All you need to do is find your local launderette through an online search, take your clothes over to an empty and working machine in the shop, add your detergent and coins, and your clothes will be washed.
It's worth keeping in mind that launderettes can get a little busy, so you do need to pick a day and time to do your laundry. You will also need to keep your piles of laundry organised, so you don't have to fuss around with your garments in the shop.
In addition to this, you should take plenty of change with you when you go, and if you're not sure how to use the machines you should ask someone for help.
Top tip: You might be lucky to have your very own dedicated launderette below your flat. This launderette is likely to serve your block of flats and others in the area. So, book a cleaning slot for yourself if you can!
Option 2: Use an Outdoor Self-Service Laundry Service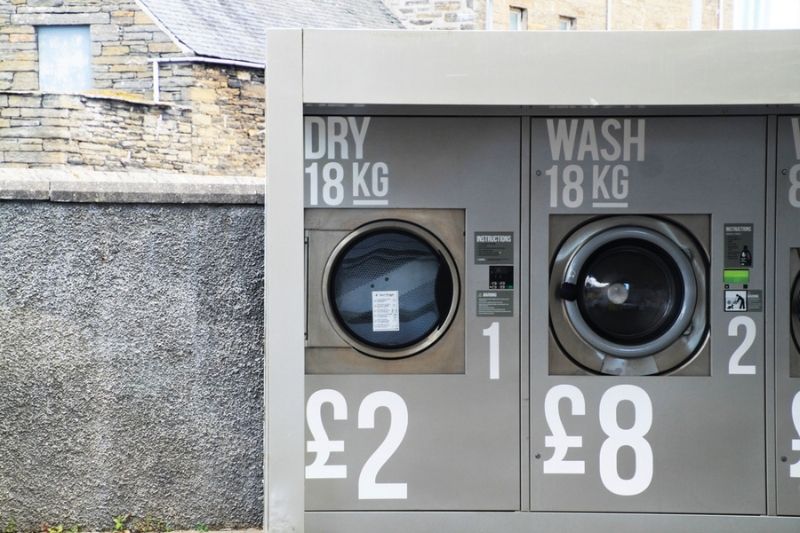 An outdoor self-service laundry service like Revolution Laundry is essentially the same as a launderette. The only major differences are that these types of washing machines are found outside, and they are typically placed near shops and petrol stations. This makes them very convenient for users.
These washing machines usually wash loads of various sizes and they vary in price, so you can decide how much laundry to do, and what price you want to pay!
However, this service doesn't appear everywhere, so you will have to keep an eye out for it.
Option 3: Wash Your Clothes by Hand at Home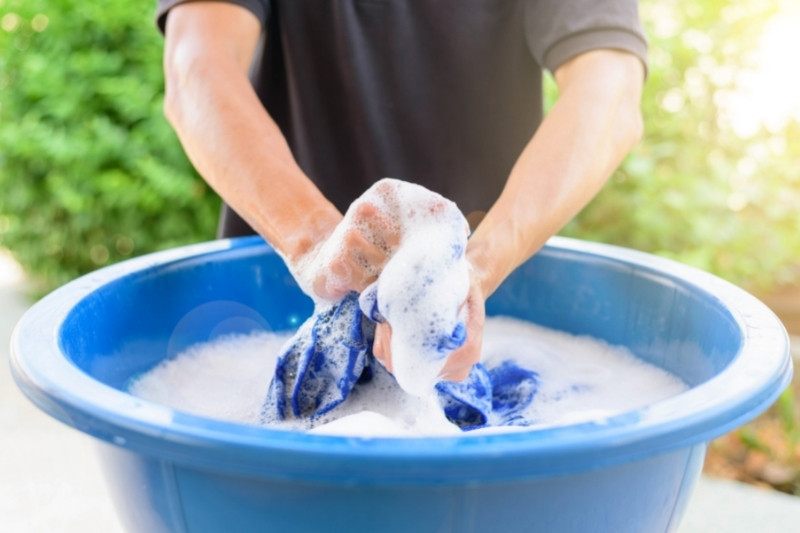 If you don't fancy using some kind of laundry service you can, of course, wash your laundry by hand in your flat.
Washing clothes by hand is really simple, however, it is likely to be a time-consuming process, so you might be better off cleaning your clothes a little and often.
To wash your clothes by hand just separate your clothes by colour, go to the sink (the bath tub or a bucket would also do), treat any stains on your clothes, then submerge the items you want to wash in warm water. All you need to do then is add the detergent of your choice, and gently agitate the clothes over and over.
Towards the end of this process, you will need to rinse all of your items again and again, and they will then need to be dried.
Top tip: Make sure you check out the care labels on your clothes to see what material you're going to be cleaning. Not all materials should be cleaned in the same way.
Option 4: Invest in a Small Portable Washing Machine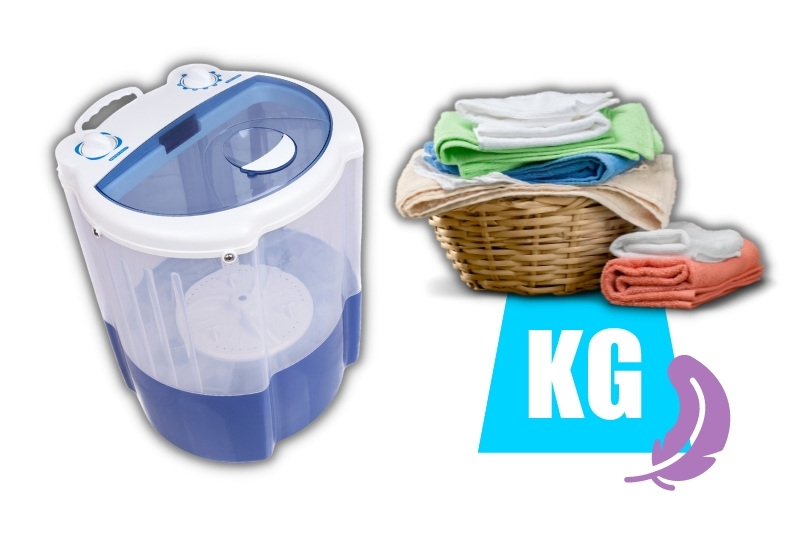 If you don't have room to buy a new washing machine for your flat, but you would like your own washing appliance at home, you could buy a little portable washing machine.
You could, for example, look into getting a Display4Top Portable Washing Machine for your flat. This washer is only 52 cm in height, is mains operated and can handle a load of laundry up to the weight of 3 kg. It's the ideal washing machine to have in a flat because you can store it with ease!
Another option is the 2-in-1 Portable Washing Machine Washer that can also wash up to 3 kg of laundry. In addition to this, this portable washing machine is suitable for homes with young children, and it's easy to use because there is just one button.
Of course, there are several other options that you could look into, including foot operated washing machines, so you don't need electricity, and smaller and bigger portable washing machines!
Option 5: Rent a Washing Machine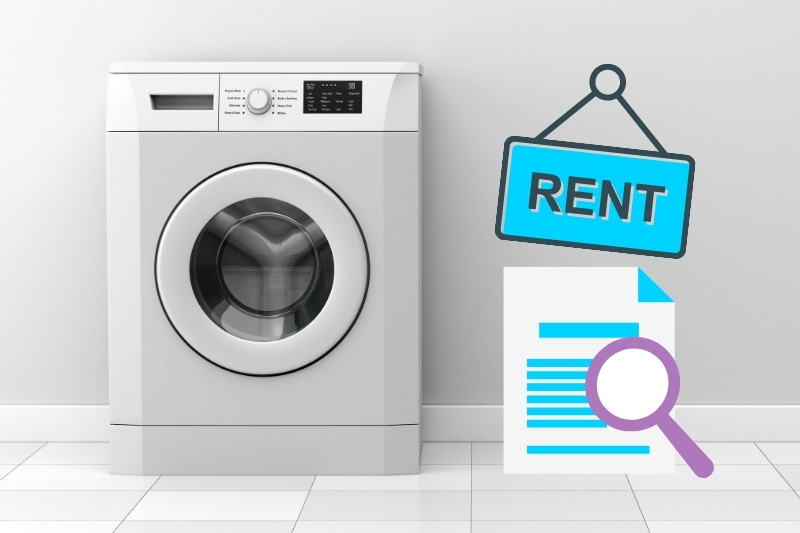 If you'd like to have your 'own' washing machine at home, but you just don't want to pay any upfront, monthly or repair costs, you could rent out a washing machine for your flat.
Renting a washing machine, or any other home appliance, is a fairly straightforward process. All you need to do is, do an online search for 'appliance rental places in your area', look at a few websites, read reviews, and then agree to rent a washing machine out for a set period of time from a reputable company.
Of course, if you are going to go down this route you need to choose a well-known company, you must read over the small print, consider costs and even additional charges, and you should ask plenty of questions before you agree to anything.
It is likely that prices will vary from one company to another, and rules on renting out appliances will change as you look from one company to another.
Option 6: Contact a Professional Laundry Service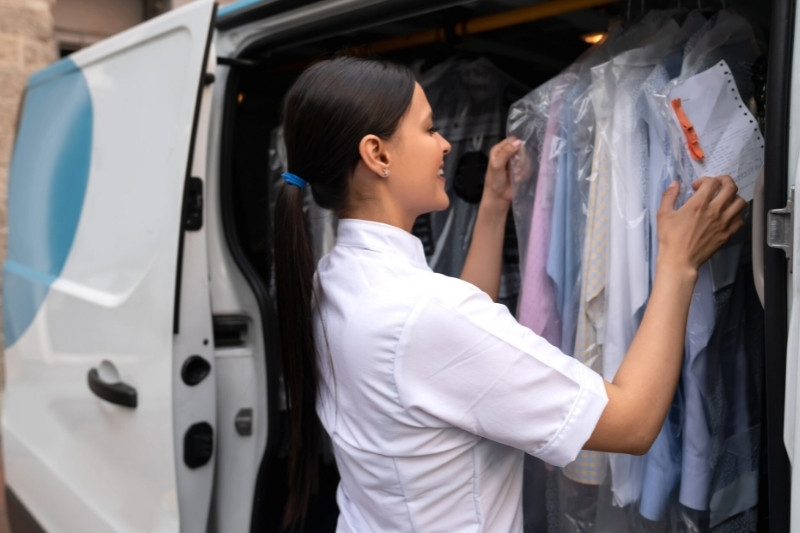 If you'd like to look into an actual professional laundry service to help you out, you can usually find a service in your area by doing a quick online search.
Laundry services usually vary in price and the services they offer differ from one place to another. That being said, this option is very convenient for those of you with busy schedules. For example, these professionals can come to collect your dirty laundry and bring it back to you when it's clean! They may even iron your laundry too.
Of course, this type of laundry service is not likely to be the cheapest option on this list, but as a flat owner you might find this service very useful at some point.
Option 7: Ask to Use Someone Else's Washing Machine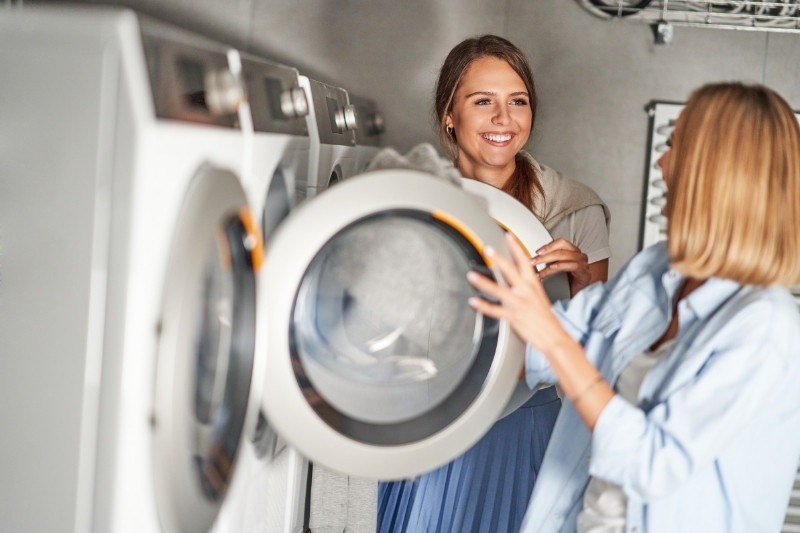 If none of the above sound appealing to you, you could call on a relative or a friend for help with your laundry matters.
It's not uncommon for people to take their dirty clothes home to a parents' house on the weekend when they are visiting, for example. If this is something you can do, then you should give it a go, it might save you a lot of time and money in the long run too.
Tips to Keep in Mind When You Don't Have a Washing Machine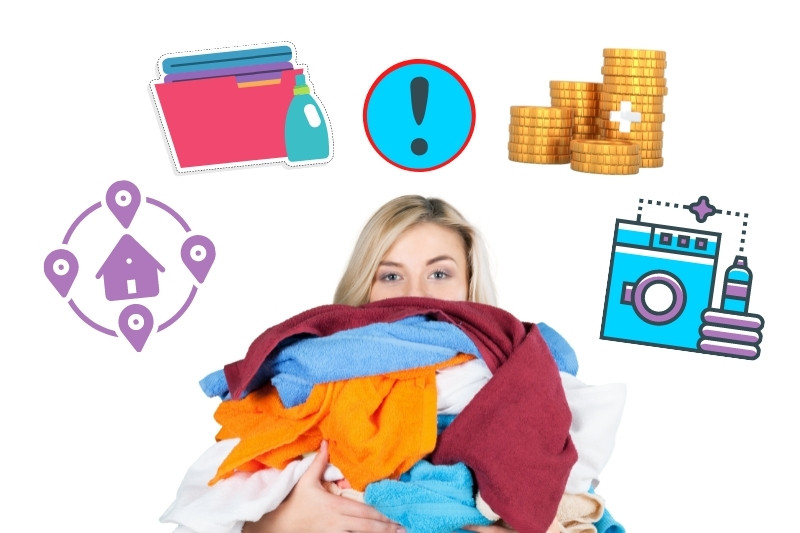 Here are some things you really need keep in mind when trying out the options above:
Pick services near to where you live. You do not want to be hauling bags of laundry up and down stairs and across town. You should even think about getting a little trolley bag to help you carry your laundry back and forth if it's going to become a regular activity.
You've got to be organised. You don't have time to fuss around when you're using a launderette service of any kind. You need to have your piles of washing planned out in advance, so that you can quickly grab your items and take them to be washed. And you need to know when you'll be doing your washing, so you can allow yourself plenty of time to wait around and collect your items when they're done.
Do not go over the top with your laundry. Don't be a hero and try to take all your laundry to be washed at once. Do regular trips if need be to keep the pressure off yourself.
Be prepared. Make sure you've got your cleaning goods stocked up and ready to go.
Make sure you use clean washing machines.
Carry plenty of change with you when you go out washing clothes. You may find that one machine doesn't work and you'll have to swap to another.
Always do your research before you agree to any laundry service. Find out what you're paying for, additional costs, and what happens if your clothes break or go missing, for example.
Drying your clothes is just as important as washing them.
How to Dry Your Clothes After They've Been Washed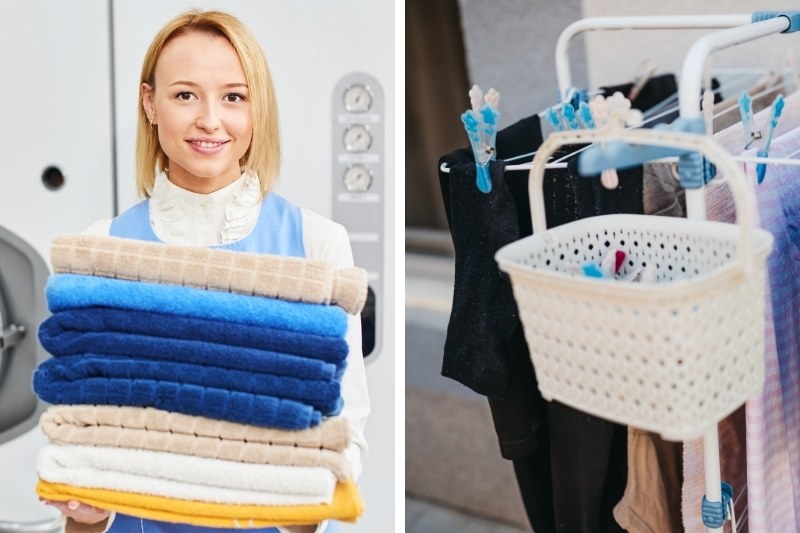 There are a number of ways you can dry your clothes after they've been washed using the options above, here they are:
If you have used some sort of laundry service, then you will likely find a drying machine either in the same room, or built into the washing machine you used. It is worth using the dryer you've got at hand.
If someone else has washed your laundry for you, a professional or a relative, they will likely be able to dry your clothes for you in a dryer or on the line.
If you're in the position to rent a washing machine, you may be able to rent a washer-dryer mixed, this would allow you to dry your clothes as well as wash them. Or you might have space for a rented dryer too in your flat.
If you hand wash or wash your clothes in a portable washing machine, you will need to dry your clothes in your flat. You can do this by hanging clothes on a line outside (if possible), using a drying rack, or by investing in a heated rack or a heated rail, for example. You can discover how to dry clothes in a flat in our step-by-step guide.

Bethan has a passion for exploring, reading, cooking and gardening! When she's not creating culinary delights for her family, she's concocting potions to keep her house clean!