Fairy Non-Bio Pods are designed to be gentle on our skin, especially for those who are prone to allergies and eczema, as well as for babies with their delicate skin.
So, what's the best way to use the Fairy Non-Bio Pods?
The easy-to-use pods come in either a bag or a box, depending on how many you are buying. The bag is easy enough to open and often will not have a seal, so be sure to keep it well out of reach of children.
The box has a clever child-lock mechanism, which requires you to pinch the latches with both hands simultaneously. This is straightforward for an adult to master but would provide quite a challenge for a child.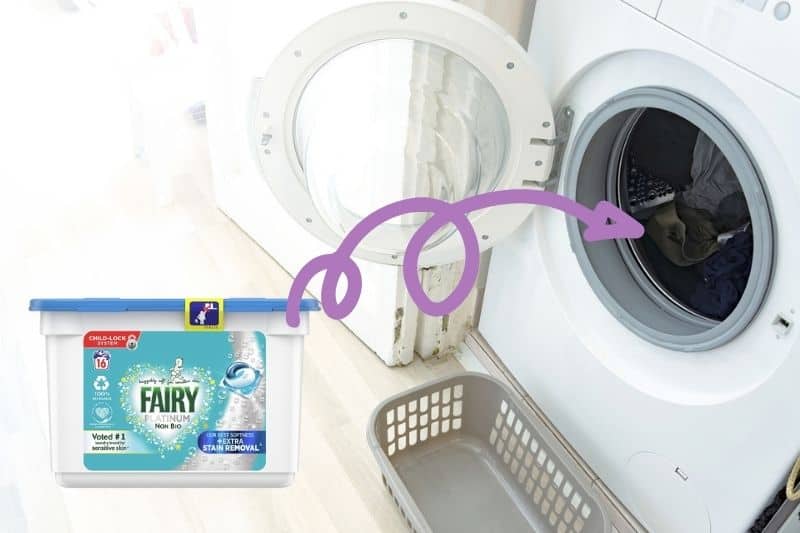 All that you need to do when using Fairy Non-Bio Pods is to put a pod straight into the empty drum of your washing machine and then place your load of laundry right on top.
If you like fabric softener you can choose your favourite one and add it to the designated compartment of your machine before setting your washing machine to your desired cycle and pressing start. Use one pod for a small to medium load and two pods for a load of 6 kg or more.
These pods have been designed to have three individual compartments which conveniently keep the ingredients stable and separate until they reach your washing machine and then release each of them at the correct moment during the wash cycle.
Fairy Non-Bio Pods are incredibly easy to use and are great for any age or skin type. They will leave your clothes soft and clean, even without a fabric softener to accompany them!
The pods have even been awarded the Skin Health Alliance seal, which further proves their reliability for sensitive or delicate skin.

An adventurous book lover with an animal obsession and a proclivity for travel and spontaneity. Used to passionately despise cleaning but has grown to enjoy it thanks to learning all the best tricks and shortcuts to guaranteeing a stress-free routine and a spotless home.