Everyone likes soft fabric, whether it's sheets or clothes. As such, fabric softeners are a key part of the washing process in many homes.
Whilst most fabric softeners function using the same mechanism, picking out the right product for your washing can be extremely tough. There is a whole range of fabric softeners and fabric conditioners on the market with different formulas. Picking out the best option isn't easy.
Thankfully for you, we've compiled a few of the best fabric softeners and fabric conditioners on the market.
Whether you're looking for the best-smelling fabric softener, best fabric softener for hard water, or simply wondering which fabric softener scent lasts the longest – we've definitely got something that will float your boat.
Best Fabric Softeners in the UK
1. Method Fabric Softener
Scent: Tropical Coconut
Bottle size: 1.575 litres
Method's tropical coconut scented fabric softener not only carries a delightful, unique scent, but it is cruelty-free, and vegan certified too.
Method fabric softener uses all naturally sourced ingredients that will soften clothes whilst also reducing both static and clinginess.
This tropical scented fabric softener is packed with natural softening ingredients that will leave your clothes feeling fresh and smelling good enough to eat all day long.
All of Method's laundry products carry a bold, unique scent, and if you wish, you can mix and match these products to create your own unique fragrance.
2. Lenor Spring Awakening Fabric Conditioner
Scent: Spring Awakening
Bottle size: 5 litres
Lenor is a very popular brand for their fabric softeners. They offer a variety of fragrances, including Diamond & Lotus Flower, Ocean Escape, Ruby Jasmine and this Spring Awakening scent.
According to Lenor, their formula is supposed to protect your clothing from signs of ageing, such as stretching, fading, and bobbling. It's also allegedly capable of reducing wrinkling and static cling.
Ignoring all the fancy bonuses, Lenor's Spring Awakening Fabric Conditioner still leaves clothes feeling soft and comfortable to wear. The scent lasts for up to 12 hours when worn, so your clothes should smell fresh and feel great all day.
Because of this fabric conditioner's concentrated formula, it means you can use less product in each wash and still get the same great clothes softening and the same amazing, long-lasting smell.
3. Comfort Concentrate Liquid Fabric Conditioner
Scent: Blue Skies
Bottle size: 3 litres
Comfort has always been a popular brand when it comes to fabric conditioner. Their range today is huge and includes a variety of scents, including this Blue Skies concentrate.
Like the rest of their range, the Blue Skies softener not only leaves clothes feeling extra-soft and with a great smell, but it is gentle on skin too.
According to Comfort, their fabric softeners will leave your clothes looking newer for longer, will speed drying times after washing, and even make ironing your clothing easier.
The concentrated nature of this fabric softener means that you use less product and get more doses out of a single bottle, whilst still benefiting from the performance you expect from Comfort.
4. Ecover Zero Sensitive Fabric Softener

Scent: Unscented
Bottle size: 1.5 litres
Ecover Zero's sensitive fabric softener is not only eco-friendly, but it also carries the Allergy UK Seal of Approval from the British Allergy Foundation and has been dermatologically tested for use on sensitive skin.
The formula contains no colourings, no enzymes, no parabens, and no fragrance. Instead, Ecover Zero just use biodegradable and plant-based ingredients. The packaging is all widely recyclable.
Aside from being an eco-friendly choice, this fabric softener also offers great benefits for your clothing, regardless of colour or fabric. The natural ingredients will leave your clothing luxuriously soft, and, according to Ecover Zero, it will make ironing easier too.
The formula is designed to be tough on stains, even if you wash at 30°C.
5. Ecover Fabric Softener
Scent: Apple Blossom & Almond
Bottle size: 1.5 litres
If you liked the sound of Ecover's Zero sensitive fabric softener but would rather a scented alternative, look no further.
Ecover's scented fabric softeners are still plant-based, never tested on animals, and are dermatologically tested for sensitive skin, but they also have a gorgeous, clean fragrance, with a choice of Apple Blossom & Almond, Gardenia & Vanilla, and Rose & Bergamot.
Like the fragrance-free softener, the scented version is cruelty-free, and vegan-friendly.
Ecover's fabric softeners will leave all your laundry feeling fresh, soft, and smelling great all day, even if you wash as low as 30°C.
6. Ecozone Concentrated Radiance Fabric Conditioner
Scent: Radiance
Bottle size: 1 litre
Ecozone's concentrated Radiance fabric softener is made with natural, gentle ingredients that will leave clothes fresh and soft, with a delicate floral fragrance. The fabric conditioner is cruelty-free, vegan, and endorsed by PETA too.
This Ecozone fabric conditioner is also free from tallow. Tallow is commonly found in some fabric softeners and is derived from animal fats.
Instead, Ecozone use natural plant extracts and avoid using any synthetic dyes or petrochemical ingredients and they never test on animals.
The fragrance of this conditioner is delicate and is not overwhelming like some alternatives can be. Whether you are washing your clothing, bedding, or towels, Ecozone's fabric conditioner will leave the laundry feeling soft, without needing to use large doses.
7. Presto! Fabric Softener Blue
Scent: Fresh
Bottle size: 1.5 litres
If you're looking for a more budget fabric softener option, then you may want to give Amazon's own-brand a try. These Presto! products are already highly rated despite being relatively new to the game in comparison with some of the bigger brands mentioned above.
Presto! Fabric Softener is available in Blue (fresh floral) or White (fresh cotton) and claims to be super gentle for clothes and to keep your laundry smelling fresher for longer not to mention how soft to the touch your clothing, bedding and towels will be.
Presto! White has been dermatological tested and is suitable for use in homes with sensitive-skinned family members. Great for households with new babies and small children.
How to Choose the Best Fabric Softener for You
Today, there are a wide range of fabric softeners available on the market, which can make choosing which one to use tricky.
Many people fall into the mistake of just choosing a fabric softener based on the price and scent, but there are other factors that should be taken into consideration.
Brand
The brand is one of the first considerations you should make. Ideally, you want to choose a brand that has generally good reviews for individuals with similar needs to you.
Consider the brand's reputation, price point, and any unique selling points such as being recognised by allergy or environmental charities, for example.
Scent
The scent of a fabric softener is easily one of the most important considerations. After all, you don't want to be wearing clothes all day that have a scent you can't stand.
Modern fabric softeners are available with just about any scent you can dream of, including the classic clean linen, floral scents, and even more exotic scents such as tropical or coconut.
If you suffer from sensitive skin and have had issues with scented fabric softeners in the past, you can even now find either lightly scented or completely fragrance-free alternatives.
Ingredients
Once upon a time, fabric softeners contained many ingredients that could cause skin irritations. Today, fortunately, fabric softeners tend to be much gentler.
However, despite this, if you know that you or someone in your household does have sensitive skin or allergies, you will still need to check the ingredients list to reduce the chances of a reaction.
If the skin sensitivity is due to artificial ingredients, you might be better off looking at a product made with only natural ingredients and is approved by Allergy UK, such as the Ecover Zero fabric conditioner.
Environmental impact
The environmental impact of a fabric softener is also an important consideration for many households in the modern world.
Look for a fabric softener that uses recycled (or at the very least recyclable) packaging, and one that uses only natural ingredients.
Fabric Softener FAQs
Fabric softener is a chemical compound used during the rinse cycle in a washing machine. It softens the clothes as you might expect, and also leaves them smelling lovely.
Forms of fabric softener have been around since we started wearing clothes.
Before shops existed, people of old would use natural products to soften their clothes to make them a little nicer to wear. Even a medieval knight couldn't put up with a scratchy jumper!
However, even in this day and age, fabric softener is misunderstood by some people.
So, here are some FAQs about fabric softener that will hopefully help you understand what fabric softener does and why it should be used in every wash.
Is fabric softener necessary?
No, fabric softener isn't necessary, it is more of a luxury. However, using fabric softener in your washing machine can make clothes easier to iron, reduce static cling and decrease wrinkles.
Of course, it also makes everything softer too. For example, your towels will be lovely and soft on your skin. However, some people have noted that towels absorb moisture better when they aren't washed in fabric softener.
So, no fabric softener isn't necessary, but it can make your clothes feel great against your skin, save you ironing time and make them smell lovely.
The choice is yours, of course, but fabric softener can save you time and make you feel more comfortable in your clothes.
Is fabric softener toxic?
Some fabric softeners do contain chemicals that can be toxic. Long-term exposure to these chemicals can make you incredibly ill, and it would be remiss of us to say otherwise.
There are many chemicals in fabric softener that have been linked to forms of cancer and other nasty diseases.
However, these are only some fabric softeners; other fabric softeners are totally natural and perfectly good for you and your clothes.
Of course, using natural fabric softeners does come with a risk as well, you may be allergic to an ingredient, for example, but as long as you read the ingredient list before using it, a natural fabric softener can soften and crease-control your clothes without any harmful chemicals in sight!
Some scientists would recommend avoiding the use of fabric softener completely due to their chemical content.
Is fabric softener bad for clothes?
There is a lot of talk on the internet about fabric softener being bad for clothes.
Many say that fabric softener can make clothes more brittle and so they do not last as long. The truth, however, is that these people may have just been using too much fabric softener in their washes.
A lot of people add too much fabric softener to their washes because they think it will clean better or that all of their washing will end up cashmere-soft if they do. However, what actually happens is that it stays in the clothes and leaves them feeling a bit stiff and dull.
As long as you don't go crazy with the fabric softener, your clothes should last a long time.
Also, if you are worried about fabric softener ruining your clothes, try a natural fabric softener instead, these have all the softness that you could want, with none of the chemicals that are "harmful" to clothes.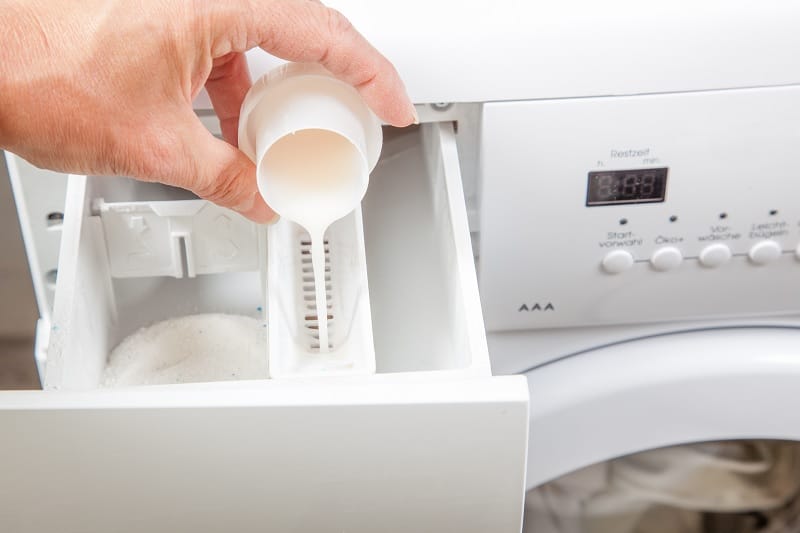 Is fabric softener flammable?
Liquid fabric softener isn't flammable in its liquid state. However, tests have been done that show clothes with fabric softener on them can be more flammable.
A coroner in Quebec has noted that terrycloth and fleece washed in fabric softener may be more flammable than if they were washed without it.
Before you throw out your fabric softener, it is worth reading the full news story. It also states that dryer sheets do not have the same problems.
Unfortunately, it also doesn't state which brand of fabric softener can make clothes more flammable. This fabric softener may only be sold in Canada, we simply don't know. Research is being carried out on the flammable properties of fabric softener because of this case.
In the UK, it should be noted that Lenor does have a warning on their packaging that clothing could become more flammable when washed with their product.
It is recommended that children's sleepwear or anything marked as flame resistant, should not be washed using fabric softener as it could reduce this resistance.
The Sun's news story here explains a little more about this and the mother who first discovered this warning and wanted to share her findings to warn other parents.
Is fabric softener the same as fabric conditioner?
No, fabric softener isn't the same as a fabric conditioner. Fabric softener softens your clothes and gives them a fresh smell. Fabric conditioner, on the other hand, prevents stretching and fading and also softens your clothes.
So, if you think your clothes need a little bit more protection, use fabric conditioner. If you just want your clothes soft and fresh, use fabric softener. They both provide a certain amount of protection for your clothes, it just depends on the degree of protection you are after.
Does fabric softener go off?
If you want to buy fabric softener in bulk to save some money, but are worried about it going off before you get the chance to use it, you can rest easy.
Fabric softener doesn't go off, well, not exactly. Like a lot of household products, fabric softener doesn't have a use-by date, but its performance can weaken over time.
However, if you do notice your fabric softener not performing as well as it once did, just add a little more into the wash. Sure you're going to use more, and each wash will cost a little extra, but it saves wasting any of your bulk purchase!
We hope these FAQs about fabric softener have helped you understand the important role it has to play in your washing routine.
To find out more about other household items, please explore our website further. We have plenty of articles here that can help you turn your house into a home.
Conclusion
If we had to pick just one fabric softener to recommend for most households, it would be Method's Tropical Coconut Fabric Softener.
Not only does it have a lovely and unique scent, it's also vegan and cruelty free. It uses naturally sourced ingredients that soften clothes and reduce static and clinginess.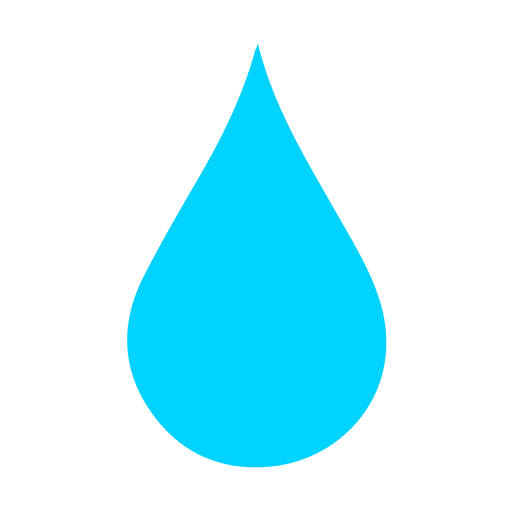 In The Wash is your guide to the best laundry and cleaning products, tips and tricks. Our mission is to solve the UK's cleaning and laundry dilemmas!