When you purchase a vented tumble dryer, it can be an inconvenience to have to tactically place the hose outside of a window, or through the wall, in order to adequately vent the steam.
If you're looking to transform your tumble dryer from a vented to a condenser one, then you'll need to invest in a good tumble dryer condenser box. This will help prevent your space from getting overly hot and humid, which can cause problems such as mould.
As this can seem like a niche product, you may be wondering where to start when choosing one. That's why we've devised a product roundup, featuring five products to help you find the best tumble dryer condenser box for you.
Let's explore these products in more detail, and don't forget to check out our top tips for more information about what to look for in a tumble dryer condenser box.
Best Tumble Dryer Condenser Boxes in the UK
1. Europart Internal Tumble Dryer Condenser Hose and Box
Hose diameter: 4 inches
Removing condensation is made much easier with this tumble dryer condenser box from Europart.
This box is designed to fit thousands of tumble dryers, and claims to fit all of those with a 4-inch vent hose. This means, for many standard tumble dryers, this box will easily fit and work well.
However, if you do have a 3.5-inch vent hose, which is rarer, than you will need to purchase an adapter for this box to fit.
One of the advantages of this product is how easy it is to set up. All you need to do is attach the 4-inch exhaust hose to the steam outlet on your tumble dryer, then add some cold water to the unit and you're good to go.
From this, all of the steam and moisture created from drying will be fed into the re-usable box.
Gone are the days of leaving your windows wide open when your tumble dryer is in use. Instead, you can take comfort in using this high-quality condenser box, which will prevent your room from steaming up while still allowing your clothes to get dry.
At a budget-friendly price, you can't go wrong with this condenser box, suited to fit all kinds of tumble dryers.
However, bear in mind that the plastic material has been considered quite flimsy, so you may find that it could need replacing quicker than other boxes would.
2. SPARES2GO Vent Hose Condenser Kit
Hose diameter: Comes with 80 mm, 90 mm and 102 mm adapters (3.15, 3.5 and 4 inches)
Hose length: 1.2 metres
This condenser box from SPARES2GO is a high-quality product that prevents condensation from dampening your walls and filling up your space.
It is easy to assemble, and comes with a vent hose, a box with a lid, two cable fasteners, and three adapters. This means it will fit a variety of tumble dryers, including many standard-sized tumble dryers.
This product will also prevent dust and lint from settling on your walls, so your room will feel fresher for longer.
However, some customers have noted that it is not always effective at fully removing condensation, and that there is still some damp in the room after use.
With this in mind, you may find ventilating the room by opening windows or doors is necessary for there to be no damp.
SPARES2GO have ensured that, should you need to replace parts of the kit, there are specific replacements available.
Although it is a durable design, this means that you can simply purchase the spare parts, rather than purchasing a whole new condenser box if something does stop working.
3. UTIZ Universal Tumble Dryer Vent Hose and Box Kit
Hose diameter: 4 inches
Hose length: Choice from 1 to 6 metres
This condenser box is ideal if a 1-metre hose isn't long enough for your purposes. While a 1-metre hose is supplied, UTIZ also offers additional lengths of hose available separately.
The condenser box can be as much as six metres away from your tumble dryer and still perform the exact same job.
What we like most about this condenser, though, is just how simple it is. It's cleverly designed to ensure that installation and operation are as easy as possible.
So, if you have never used a condenser box with a tumble dryer before, this is an excellent option.
This condenser box can be hung on the wall, if bending down each time to empty it doesn't sound like fun.
Simply add a couple of screws to the wall, and use the simple attachment points on the lid of the box. You can then unclip the water collection box and empty it easily.
4. Paxanpax PLD156 Universal Tumble Dryer Internal Condenser Kit
Hose diameter: 4 inches
Hose length: 1 metre
One of the biggest reasons this condenser box made our list is the included installation instructions, which are very clear and easy to follow.
The box provides clear and easy-to-follow drawings and instructions for every step of installing the condenser onto your tumble dryer.
There are five steps that show all connections you need to make, the correct position for the box, and how to use it correctly. This makes setting up this condenser and using it properly so easy.
The box also contains absolutely everything you need to install this condenser box.
While it only comes with a 1-metre hose, which some have found frustrating, hose is available separately if you require a longer length.
Overall, this condenser box is nice and sturdy, surprisingly easy to set up and use, and does the job you need it to.
5. Invero 2 Meter Universal Tumble Dryer Vent Kit Box with Hose

Hose diameter: 4 inches
Hose length: 2 metres
This condenser box from Invero offers a quick and simple solution to your venting issues.
If you've just purchased a tumble dryer but can't vent it outside, this ensures a very easy connection and long-lasting solution to damp and steam issues.
Simply connect the 2-metre vent hose to your tumble dryer, add some cold water to the box, and the device will draw much of the steam out of the tumble dryer during use.
You can then unclip the water box from the lid, empty it, add more cold water and prepare it for your next load of washing.
It's as simple as that. It takes minutes to attach this to your tumble dryer, and once installed, it's a very practical way of keeping steam from the dryer entering the rest of the room.
The 4-inch dryer vent transition duct should fit most vented dryers well.
Most people find that this condenser box works well, though some find that it lets moisture escape and contributes to damp.
What Does a Tumble Dryer Condenser Box Do?
A tumble dryer condenser box is used to convert a vented tumble dryer into a condenser tumble dryer.
A vented tumble dryer requires the use of a hose through which the hot, damp air from the tumble dryer will escape, usually through a window or a vent in the wall. The hot air leaving the tumble dryer means that it can end up leaving dust or condensation around the room.
A condenser dryer, however, catches this damp air in a box where it condenses, and the water will collect ready to be emptied away.
The fact that this warm air is blown into a condenser box rather than out through a hose reduces the amount of water and dust that escapes the dryer.
If you want to convert a vented dryer into a condenser dryer, a common solution is to use a tumble dryer condenser box. A condenser box is an external box that can be fixed to the end of a hose or the vented tumble dryer itself to collect the moisture that would normally blow through the hose.
By adding a condenser box to a vented tumble dryer, the appliance can be placed almost anywhere around your home rather than just by a window or vent. This makes it much easier to use a condenser dryer in flats, student accommodation or small properties.
How Do You Turn a Vented Tumble Dryer into a Condenser?
A vented tumble dryer can be easily used as a condenser dryer with the addition of a condenser box.
Instead of the warm, damp air being blown through the hose out of the window, you can fit a condenser box to the end of the hose. The water will then collect in the box without a window or vent being required.
By moving the damp air from the vented tumble dryer into a condenser box rather than out the hose, it reduces the amount of condensation in the tumble dryer's drum, and reduces the risk of condensation building up on your walls and windows.
Once the condenser box is in place, your tumble dryer can then be placed almost anywhere in your property.
Do You Put Water in a Tumble Dryer Condenser Box?
Generally speaking, yes.
The exact amount will depend on the brand of tumble dryer condenser box you have, so always check the manufacturer's guidelines for tips.
Usually, however, you will need to put around an inch of water in the bottom of the condenser box. The humid air will then condense when it comes into contact with the water in the condenser box.
The box will then need to be ideally emptied at the end of each dryer cycle, and then clean water should be put in the bottom of the tank again before the next cycle.
How to Choose the Best Tumble Dryer Condenser Box
1. Make sure it fits
When choosing a tumble dryer condenser box, it is essential that you consider your particular model of tumble dryer beforehand.
Some boxes are only designed to fit with a specific make of dryer, so if you choose the wrong one, it may not fit properly and won't be any good.
With this in mind, we recommend choosing a universal condenser box, that will fit many, if not all, brands of tumble dryer.
These may be on the more expensive side, but if you're struggling to find a box specific the tumble dryer you own then this is the safest option.
2. Convenience
Not only does your tumble dryer box need to fit properly, but it should be easy to fit, too.
The best tumble dryer condenser boxes will be convenient to fit and operate, and won't require a lot of manual labour to set up. Many boxes will come with a hose and a full condenser kit, so to ensure that you can get the most out of these tools, it is essential that they have a straightforward set-up process.
The idea of a tumble dryer condenser box is to easily transform a vented tumble dryer into a condenser one, without the need for drilling holes in the wall. However, if the box is difficult to install, it will just be frustrating rather than adding simplicity to your life.
3. Durable design
Although tumble dryer condenser boxes are generally affordable and budget-friendly, you shouldn't have to constantly replace it.
That's why your box should be durable and well-constructed. You won't want your box to fall apart after a few uses.
Try to look out for boxes made from strong materials, and, for extra reassurance, some brands will have spare parts and replacements available to purchase, to eliminate the need to complete re-purchase your box.
Do Tumble Condenser Boxes Work?
There is some debate around whether tumble dryer condenser boxes are an effective method for preventing condensation, and whether they actually work well at all.
Condenser tumble dryers vs. condenser boxes
Some users of these boxes have found that they may not be worth the investment, but does this mean you're better off simply purchasing a condenser tumble dryer instead?
Arguably, one of the downsides to using a condenser box is that it will need to be filled with cold water or ice to work properly. This can be time-consuming, and completely useless if you find that you still need to open windows and doors when the tumble dryer is in use.
Condenser tumble dryers are considered to be far more effective at removing moisture from the air, as they work by recirculating the air in the machine and condensing the moisture in this way.
However, if you already own a vented tumble dryer, then choosing a tumble dryer condenser box will be a more budget-friendly option, rather than purchasing an entirely new dryer.
You may be taking a chance when purchasing a tumble dryer condenser box, as there is the potential for it to not completely remove all of the condensation and damp in your space.
While they are generally cost-effective and can be an excellent way to remove condensation, it is important to consider the risk that they may not work at all.
Conclusion
Finding the best tumble dryer condenser box will make a significant difference to your space, and remove the need for opening windows or airing the room out to keep condensation at bay.
However, there are many high-quality tumble dryer condenser boxes on the market, and choosing the right one for you can seem like a difficult task.
My pick for the best tumble dryer condenser box would be the Europart Internal Tumble Dryer Condenser Hose and Box. It's low priced and is designed to fit almost any tumble dryer.
We hope this review has helped you to choose the best tumble dryer condenser box, to help remove condensation and turn a vented tumble dryer into a condenser one in no time!
Thanks for reading!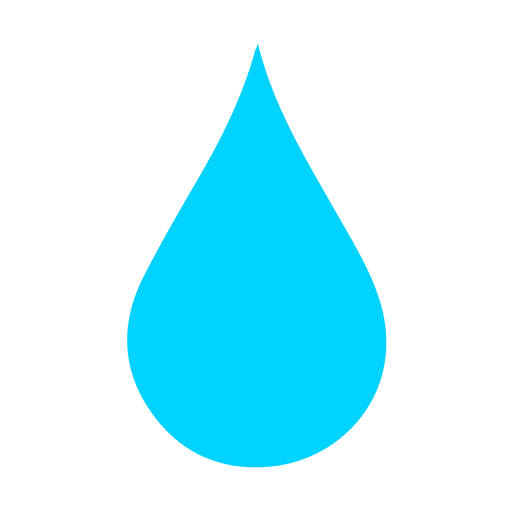 In The Wash is your guide to the best laundry and cleaning products, tips and tricks. Our mission is to solve the UK's cleaning and laundry dilemmas!