Tumble dryers come in two main types: vented and condenser. These two types differ in the way the dryer deals with the hot, damp air produced in the drying process.
Vented tumble dryers expel this air through a vent in a window or wall. In a condenser dryer the hot air is condensed into water which is stored in a container which you need to empty regularly. Heat pump tumble dryers are a particularly efficient kind of condenser dryer that reuse hot air.
Both condenser and vented tumble dryers have their own advantages and disadvantages.
The main disadvantage of using a vented tumble dryer is that you need a vent. If this isn't a problem, vented dryers offer several advantages, including the following:
Vented dryers are usually cheaper
You don't need to empty a water container
Vented dryers usually dry clothes quicker than condenser dryers
If you're looking for a vented tumble dryer that offers great performance at a reasonable price, here are 5 of the best models currently available in the UK.
Best Vented Tumble Dryers in the UK
1. Indesit IDV75 Ecotime
Load capacity: 7 kg
Dimensions: 85 cm high x 59.5 cm wide x 58.4 cm deep
Energy rating: B
This popular vented tumble dryer from Indesit is an affordable product that offers good value for money. The dryer has a large door and a 7 kg drum capacity, so it's a good size for families.
The Ecotime IDV75 minimises creasing and prevents washing from getting tangled up by using a reverse tumble action.
This tumble dryer offers a good selection of drying programmes. There are 12 in total, including programmes for acrylics and cottons.
Features
12 drying programmes
Reverse tumble action
Timer dial (up to 120 minutes)
Pros
Good value for money
Relatively quiet
Big drum size
Dries clothes quickly
Easy to use
Cons
No fancy features (but this is a plus if you want something simple)
Summary
The Indesit Ecotime IDV75 is one of the most popular vented dryers on the market in the UK right now. It performs well for the price and offers all of the features most people need in a tumble dryer.
One of the best things about this tumble dryer is that it's relatively quiet at 69 decibels. This machine is also easy to use and fairly quick at drying clothes.
It's quite basic and doesn't offer any advanced features such as a timer, but if you only need the basics it's a great buy for the price.
2. Hotpoint TVHM80CP
Load capacity: 8 kg
Dimensions: 85 cm high x 59.5 cm wide x 55 cm deep
Energy rating: C
The Hotpoint TVHM80CP is quite basic, but it's very easy to use. It doesn't have a digital display or lots of complicated buttons and dials, so it's a good choice if you want something straightforward.
With an 8 kg capacity, this tumble dryer's drum is relatively large, so it's ideal for families of four or more.
Features
Wave drum design to keep clothes soft
Reverse tumble action to dry clothes evenly
Timer dial (up to 120 minutes)
Pros
Dries clothes without tangling
Uncomplicated and easy to use
Easy to clean lint filter
Good value for money
Cons
Energy rating could be better
Summary
This dryer is exceptionally easy to use, and does a great job of getting clothes dry without tangling or damaging them. It doesn't have any advanced settings or customisable programmes, but it gets the job done.
3. AEG T65170AV 7Kg Vented Tumble Dryer
Load capacity: 7kg
Dimensions: 85 cm high x 60 cm wide x 60 cm deep
Energy rating: C
With an abundance of features available, this tumble dryer from AEG makes laundry extremely simple. This includes a refresh setting a refresh setting, which is ideal for quickly freshening up your summer clothes that have been in your wardrobe all winter.
Features
Extra dry function for heavy items such as jeans or jackets
Delayed start option for up to 9 hours
Pros
Extra quick for heavier washing loads
Leaves your clothes smooth and warm
Noticeably quiet
Cons
More costly to run due to low energy rating
Summary
Overall, this is a great product for those who want a powerful machine that can easily manage heavy loads of washing.
4. Candy Grand'O Vita CSVV9LG Vented Tumble Dryer
Load capacity: 9kg
Dimensions: H85 x W59.5 x D61 (cm)
Energy rating: C
Ideal for medium-sized households, the Candy Grand'O Vita is makes light work of wet laundry in seemingly no time at all.
Features
Can be controlled with an Android smartphone
Sensor Drying technology detects the level of moisture to know when to end the cycle
Pros
Spacious machine for larger washes
Available with a "mixed dry" programme, so you don't have to spend time sorting clothes before usage
Cons
Slight learning curve to be able to use all of the features effectively.
Summary
Whilst the machine is slightly nosier than you'd expect, it's the best dryer for rapidly clearing heavy loads of washing.
5. Logik LVD7W18
Load capacity: 7 kg
Dimensions: 84 cm high x 59.5 cm wide x 55 cm deep
Energy rating: C
This affordable tumble dryer from Currys' own brand Logik has a good selection of features including a 1-hour quick dry programme for when you're in a hurry.
Features
4 programmes
Delay timer (3, 6 or 9 hours)
1-hour quick dry programme
Child lock
Anti-crease function
Choice of dryness levels
Pros
Dries clothes quickly
Fairly quiet
Good value for money
Cons
Can't set a custom drying time—you have to choose a programme
Doesn't show how much time the cycle has left
Summary
The Logik LVD7W18 is a good vented tumble dryer if you're on a budget. Its programmes aren't as customisable as those on some other products, but it dries clothes quickly and is quite cheap for a 7 kg dryer.
Vented Dryer Glossary
Here are some common technical terms you'll encounter when researching vented tumble dryers.
Load capacity
The load capacity, given in kilograms (kg), refers to the dry weight of laundry you can put in the dryer.
The most common load capacity for a tumble dryer in the UK is 7 kg.
If you have a 7 or 8 kg washing machine, a 7 kg dryer is a good choice.
Energy rating
The energy rating refers to how energy efficient the dryer is. Most vented tumble dryers have a rating of B or C.
The highest possible energy rating is A+++, but no tumble dryers on the market come close to this.
Reverse action
Reverse action means that the drum spins in both directions. This helps to dry laundry more evenly and with less creasing.
Sensor drying
Sensor drying means that the dryer uses sensors to detect when the laundry is dry and then stop the cycle to save energy.
Conclusion
There are a lot of great vented tumble dryers on the market, many of which are available for less than £200.
If we had to choose just one vented dryer to recommend it would be the Indesit Ecotime IDV75. It's one of the most popular and highly rated dryers on the market in the UK thanks to its simplicity, ease of use, good 7 kg drum size and low price.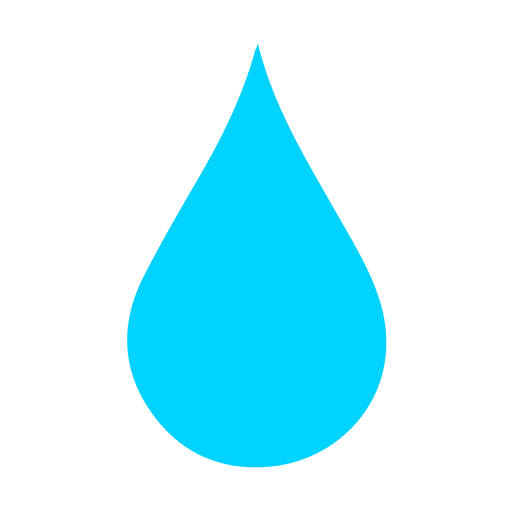 In The Wash is your guide to the best laundry and cleaning products, tips and tricks. Our mission is to solve the UK's cleaning and laundry dilemmas!