Tumble dryers come in two main types: vented and condenser. These two types differ in the way the dryer deals with the hot, damp air produced in the drying process.
Vented tumble dryers expel this air through a vent in a window or wall. In a condenser dryer the hot air is condensed into water which is stored in a container which you need to empty regularly. Heat pump tumble dryers are a particularly efficient kind of condenser dryer that reuse hot air.
Both condenser and vented tumble dryers have their own advantages and disadvantages.
The main disadvantage of using a vented tumble dryer is that you need a vent. If this isn't a problem, vented dryers offer several advantages, including the following:
Vented dryers are usually cheaper
You don't need to empty a water container
Vented dryers usually dry clothes quicker than condenser dryers
If you're looking for a vented tumble dryer that offers great performance at a reasonable price, here are 5 of the best models currently available in the UK.
Best Vented Tumble Dryers in the UK
1. Zanussi ZTE7101PZ 7Kg Vented Tumble Dryer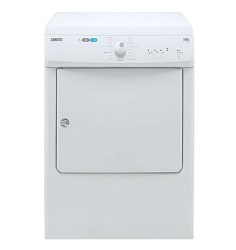 Load capacity: 7 kg
Dimensions: 85 x 60 x 60 cm
Energy rating: C
This Zanussi 7 kg vented tumble dryer is ideal for medium-sized households. This tumble dryer uses sensors to detect the moisture level in your laundry, helping everything to dry perfectly.
The tumble dryer has easy-to-use knob controls and a simple analogue display.
Features
Sensor drying
Gentle wool setting
Large door opening
64 dB noise level
14 drying programmes
1 year manufacturer's warranty
Pros
Wide door opening is easy to load
Reverse action reduces tangling and static
Sensor drying can save electricity
Summary
Overall, this Zanussi vented tumble dryer is an affordable choice that is ideal when space is at a premium.
However, the moisture sensors can struggle with smaller loads, and this isn't the most visually appealing tumble dryer either.
2. AEG T65170AV 7Kg Vented Tumble Dryer
Load capacity: 7kg
Dimensions: 85 cm high x 60 cm wide x 60 cm deep
Energy rating: C
With an abundance of features available, this tumble dryer from AEG makes laundry extremely simple. This includes a refresh setting a refresh setting, which is ideal for quickly freshening up your summer clothes that have been in your wardrobe all winter.
Features
Extra dry function for heavy items such as jeans or jackets
Delayed start option for up to 9 hours
Pros
Extra quick for heavier washing loads
Leaves your clothes smooth and warm
Noticeably quiet
Cons
More costly to run due to low energy rating
Summary
Overall, this is a great product for those who want a powerful machine that can easily manage heavy loads of washing.
3. electriQ Freestanding 7kg Vented Tumble Dryer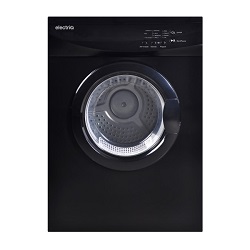 Load capacity: 7 kg
Dimensions: 84 x 59.5 x 55.5 cm
Energy rating: C
This electriQ freestanding vented tumble dryer is an affordable choice and a range of drying options that make tackling laundry easier.
The tumble dryer has features such as a mixed fabrics programme, anti-crease mode and even a dedicated cycle that protects synthetic fabrics.
Features
Anti-crease mode
Child lock
4 drying programmes
Choice of extra, cupboard and iron dry
69 dB noise level
1 year warranty
Pros
Smart black finish
Mixed fabrics option saves on time spent pre-sorting
Good value for money
Cons
Door opening could be bigger
Can seem loud
Summary
Overall, this electriQ tumble dryer is an affordable choice with a sleek, modern design that will look right at home in any room.
This tumble dryer can reduce your ironing, and make tackling large amounts of washing easier.
4. Indesit I1 D80W UK 8 kg Vented Tumble Dryer

Load capacity: 8 kg
Dimensions: 85 x 59.5 x 67 cm
Energy rating: C
This vented tumble dryer from Indesit is a simple appliance with no frills. This tumble dryer offers good drying power, and a choice of 16 drying programmes.
Features
16 drying programmes
Full load dries in just 129 minutes
Reverse tumble action reduces wrinkles
69 dB noise level
10-year parts guarantee (1 year labour)
Pros
Dries clothes quickly
Easy to use
Affordable
Cons
Fluff filter feels flimsy
Door isn't reversible
Can be loud
Summary
This vented tumble dryer from Indesit is an affordable and easy to use choice that offers good drying times and performance without any frills. However, some users do find that it can be quite loud during use.
5. Montpellier MTD30P 3 kg Vented Tumble Dryer

Load capacity: 3 kg
Dimensions: 65.5 x 52 x 43.5 cm
Energy rating: C
If you're limited on space but need to be able to dry laundry, this tiny 3 kg vented tumble dryer from Montpellier could be just what you're looking for.
Despite the small size, the door still opens wide enough to make loading easy, and it can hold a surprising amount of clothes.
Features
5 drying programmes
2 drying temperatures
Full load dries in 115 minutes
65 dB noise level
Touch screen and button control
2-year manufacturer's guarantee
Pros
Small size is perfect for use on the countertop or wall mounting
Wide-opening door is easy to load
Summary
If you are really limited on space, this Montpellier 3 kg tumble dryer can be a lifesaver.
Despite its small size, this tumble dryer is still easy to load and offers good drying performance too.
6. Logik LVD7W18
Load capacity: 7 kg
Dimensions: 84 cm high x 59.5 cm wide x 55 cm deep
Energy rating: C
This affordable tumble dryer from Currys' own brand Logik has a good selection of features including a 1-hour quick dry programme for when you're in a hurry.
Features
4 programmes
Delay timer (3, 6 or 9 hours)
1-hour quick dry programme
Child lock
Anti-crease function
Choice of dryness levels
Pros
Dries clothes quickly
Fairly quiet
Good value for money
Cons
Can't set a custom drying time—you have to choose a programme
Doesn't show how much time the cycle has left
Summary
The Logik LVD7W18 is a good vented tumble dryer if you're on a budget. Its programmes aren't as customisable as those on some other products, but it dries clothes quickly and is quite cheap for a 7 kg dryer.
Vented Tumble Dryer FAQs
Are there any A rated vented tumble dryers?
Unfortunately, it is incredibly unlikely that you will be able to find a vented tumble dryer with an "A" efficiency rating.
The vast majority of vented tumble dryers have a C or D rating. If you have your heart set on a tumble dryer with an "A" rating, you'll be better off looking for a heat pump tumble dryer.
Are vented tumble dryers being phased out?
Vented tumble dryers are the classic tumble dryer type. Condenser and heat pump dryers are replacing vented tumble dryers in popularity, as they can be more energy efficient and do not need to be placed near a window or vent.
Which is better: Vented or condenser tumble dryers?
There are pros and cons to both vented and condenser tumble dryers, and which is best for you will depend on your budget and circumstances.
The biggest benefit of a vented tumble dryer is that they tend to be cheaper to buy, and there is no water reservoir that needs emptying as the hot air is simply vented outside.
This does mean that vented tumble dryers offer the fastest drying option, but they must be placed next to a window or vent, which can restrict where they can be used.
Condenser tumble dryers, however, can be placed anywhere in a property as the moisture is collected in a condenser box.
This box does then need emptying regularly, and this type of tumble dryer can cost more too.
Which is more efficient: Vented or condenser dryers?
On average, typical vented tumble dryers use around 20% less energy than a condenser dryer would use for a full load.
However, more manufacturers are bringing out new condenser tumble dryers that are considerably more efficient than some vented tumble dryers are, which means you can find condenser tumble dryers with a "B" energy rating.
Vented Dryer Glossary
Here are some common technical terms you'll encounter when researching vented tumble dryers.
Load capacity
The load capacity, given in kilograms (kg), refers to the dry weight of laundry you can put in the dryer.
The most common load capacity for a tumble dryer in the UK is 7 kg.
If you have a 7 or 8 kg washing machine, a 7 kg dryer is a good choice.
Energy rating
The energy rating refers to how energy efficient the dryer is. Most vented tumble dryers have a rating of B or C.
The highest possible energy rating is A+++, but no tumble dryers on the market come close to this.
Reverse action
Reverse action means that the drum spins in both directions. This helps to dry laundry more evenly and with less creasing.
Sensor drying
Sensor drying means that the dryer uses sensors to detect when the laundry is dry and then stop the cycle to save energy.
Conclusion
If we had to choose just one vented dryer to recommend it would be the Zanussi ZTE7101PZ. It's easy to use and reasonably priced. It also features sensors to detect the moisture level in your laundry and adjust the drying time appropriately, saving time and electricity.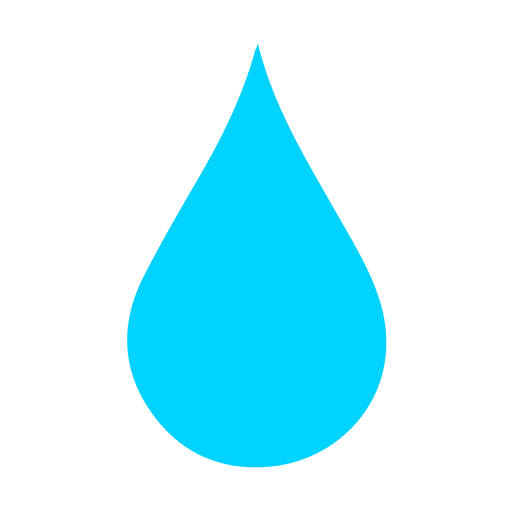 In The Wash is your guide to the best laundry and cleaning products, tips and tricks. Our mission is to solve the UK's cleaning and laundry dilemmas!