Washing machines are hefty purchases, and a broken washing machine can cause a whole world of problems for families.
With that in mind, it is easy to see why so many people find themselves wondering if they should invest in washing machine insurance.
If you are wondering whether washing machine insurance is worth it, this is the guide for you.
Do You Need Washing Machine Insurance?
Before even looking around at quotes for washing machine insurance, take the time to determine whether you need it.
Many people find themselves paying for washing machine insurance when the machine is outside its warranty period.
This is simply because paying for cover is often cheaper than the cost of repairs or a replacement if the machine does break down.
Be sure to take the time to check whether your washing machine is already covered elsewhere. If the machine is still under a manufacturer's warranty, it is not worth buying washing machine insurance.
Some bank account or home insurance packages can include cover for appliance breakdowns, so be sure to double-check before purchasing cover.
Is Insurance Worth the Cost?
Whether or not washing machine insurance is worth the cost depends on how much your washing machine would cost to repair or replace your washing machine if it went wrong.
If the price of a warranty or insurance is less than the cost of a replacement or repair, it might be worth considering.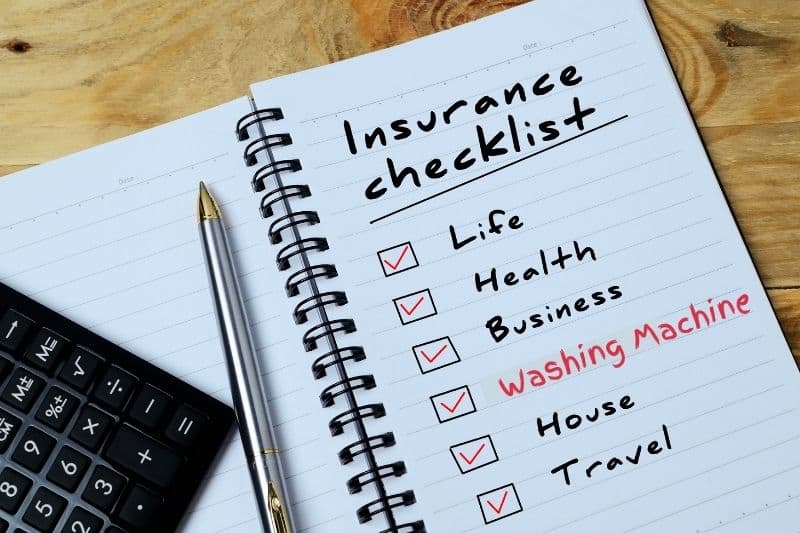 Appliance prices can change dramatically, so have a look online to find out how much it would cost to replace your washing machine with a new one or a similar model.
It is also worth considering that the age of your washing machine will have an impact on the premium and on whether a company will offer you cover.
You will find that insurance companies are much more likely to decline cover for machines over a certain age as they are much more likely to break down, and parts can be harder to source.
Advantages of Insurance
One of the biggest advantages of washing machine insurance is that it can bring peace of mind for those who are concerned about whether they could afford to get a machine repaired (or replaced) if it did break down.
In the long term, an insurance policy could help reduce the downtime of your appliance, as insurers should arrange for an engineer to come out to you as quickly as possible following a claim. This can save you the hassle of trying to find a reputable engineer yourself.
Common Insurance Exclusions
It is important that you check the small print in the policy documents of any insurance, as all policies will have some exclusions. These can be faults that the insurer will not pay to repair, or situations that may invalidate the insurance.
Call out costs
If you make a claim and call out an engineer and it is found that there is no fault or the call was unnecessary, you may be charged for the costs incurred.
Cosmetic damage
It is unlikely that an insurer will pay out to repair cosmetic damage such as chips, scratches, or discolouration related to general wear and tear.
Pre-existing problems
If you take a policy out to try to get an existing problem fixed, it is incredibly unlikely that the insurer will pay out.
Breakdowns under warranty
If the washing machine is still under a manufacturer's warranty, it is unlikely that the insurer will pay out for repairs in the case of a mechanical breakdown. In this case, you should always contact the manufacturer or company you purchased the machine from.
Other exclusions
It is also worth considering that insurers may also withhold cover if any of the following apply:
Your home is left empty for more than 30 days
You use an unauthorised repairer
You deliberately damage the appliance
You fail to follow the manufacturer's guidelines (such as overloading the washing machine)
You try to claim for business use
Before Setting Up a Policy
If you have weighed up your options and decided that a washing machine insurance company is for you, the journey isn't over yet.
There are several things that you should consider and research before setting up an insurance policy.
1. Compare prices
As with any policy, take the time to compare prices for the different policies that are available.
The retailer you bought your machine from may recommend an insurer, but that doesn't mean that you must go with them, or that they offer the best value for money.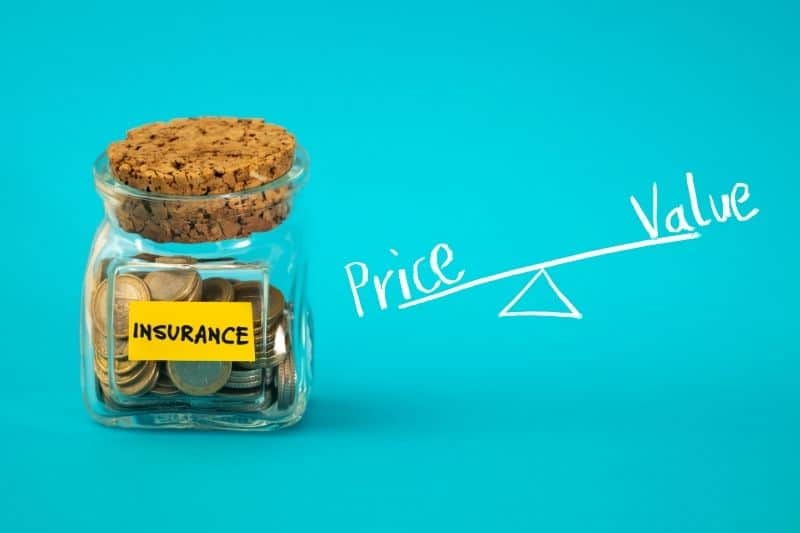 It is also worth comparing the difference between annual and pays monthly policies. Pay monthly policies may be easier but remember that not every company offers an interest-free direct debit plan, and you can end up paying quite a lot of interest on top of the premium.
2. Check claim limits
Some policies may have a claim limit written into the small print. This limit is the most that a company will pay out if your machine breaks down. Be sure to find out what the limit is and ensure that it is sufficient for your needs before taking out the policy.
You should also check if you will need to pay an excess if you make a claim and if there is a limit on the number of claims you can make during the policy year or term.
3. Check what is included
You need to make sure that your washing machine cover ticks all your boxes. Check that things like call-out charges, labour costs, and parts are all included in the premium.
It is also worth checking what will happen if the machine cannot be fixed. Some insurers may offer replacement cover, but this is not always included as standard.
4. Check reviews
Always research a company before taking out washing machine insurance, especially if it is one you have never heard of. Look the company up online and see if you can find reviews from previous customers.
If a friend has taken out a washing machine or other appliance insurance in the past, ask them about their experiences with their insurance company, especially if they did need to make a claim.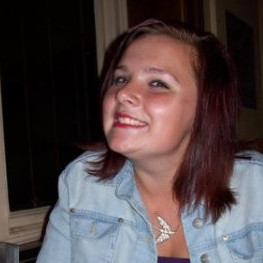 Lover of coffee, painting, and all things cute and fluffy. I'm always on the lookout for easier, more gentle ways to tackle awful household chores.