Some vacuum cleaners can be quite noisy, disturbing the whole family and possibly the neighbours each time you use them. If you are looking for a quieter vacuum cleaner, you're in the right place. There are many different quiet vacuum cleaners available right now meaning you don't have to put up with your old and noisy model any longer.
Here's a roundup of some of the quietest vacuum cleaners available in the UK right now. We've listed them by noise level in ascending order, with the quietest first.
1. Black & Decker Wet & Dry Dustbuster WDB215WA-GB Handheld Vacuum Cleaner
Noise level: 65 dB
The Black & Decker Wet and Dry Dustbuster is a mini vacuum cleaner that is handheld and promises to run for 8 minutes on a full charge. While this is not a full-size vacuum cleaner, it is capable of removing dust and crumbs from those areas your larger vacuum cleaner finds hard to reach. This vacuum cleaner was the quietest we could find at just 65 decibels.
With the ability to clean up wet spills, this bagless cleaner offers much more than some more expensive models. Complete with a crevice tool that allows you to pick up dust from your furniture, the WDB215WA-GB is an easy to use handheld vacuum cleaner that's relatively quiet, and ideal for use in a busy home.
2. Bosch BGS5SIL2GB Power Silence 2 Bagless Cylinder Vacuum Cleaner
Noise level: 66 dB
With a thoroughly modern finish and bagless technology, the Bosch Power Silence vacuum cleaner comes complete with a washable filter and is very quiet. At just 66 decibels, it's the quietest corded vacuum cleaner we could find on the market. With a cable that reaches 10 metres and a 3-litre capacity, this vacuum is ideal if you have a lot to clean up and you don't want to constantly unplug and plug as you go.
The class A performance ensures that the BGS5SIL2GB is ideal for use on hard floors offering an impressive level of energy efficiency, and the rubber coated casters help to protect the floors you need to clean. Complete with an upholstery tool and a crevice nozzle, if you want to get your home very clean, and with little effort, this could be the vacuum cleaner you need.
View on Amazon
3. Gtech AirRam MK2 Cordless Vacuum Cleaner
Noise level: 70 dB
The Gtech AirRam comes with a pleasant green/grey finish and the ability to help you clean those hard to reach corners. The lightweight design that weighs in at just 3.5 kilograms makes vacuuming your whole home so much easier. Although it's not as quiet as some vacuum cleaners, the MK2 does have the ability to move from hard floors to carpets and back again, without you having to change any settings.
Complete with cordless technology that means you no longer have to put up with stepping over cords or apologising to people who need to get passed you, the Gtech AirRam also works to pick up debris, dust, and larger objects, which makes it ideal for busy homes.
View on Amazon
4. Numatic HVR200-11 Henry Vacuum Cleaner
Noise level: 72 dB
With its traditional finish that is familiar to many people around the UK, the Numatic Henry Vacuum cleaner is easy to use and will let you get all of your vacuuming done with very little effort. Ideal for use in very busy homes that need vacuuming frequently, the Henry vacuum cleaner can pick up larger pieces of dirt and debris with ease.
Complete with a detachable brush, a soft round brush, and an upholstery tool, HVR200-11 is well worth considering if you have a lot of floors to clean, and you want to use one of the most powerful vacuum cleaners around.
View on Amazon
5. Numatic James Hoover JVP180-A1 Cylinder Vacuum Cleaner
Noise level: 72 dB
Although perhaps not as well known as the Henry vacuum cleaner, the James Hoover comes with an impressive 8 litre capacity, and weighs just 5.5 kg, making it even easier to carry up and down stairs. With an AutoSave mode that helps to reduce its energy use and quiet operation, this model may be well worth considering.
Complete with a crevice tool, upholstery brush, dusting brush, and an extension tube, if you have a lot of cleaning to do, the Numatic James Hoover can help you with this. The 10 metre cord is ideal for larger homes and buildings, and the height adjusting floorhead makes cleaning a breeze.
6. Russell Hobbs RHCHS1001 Turbo Lite 3 in 1 Corded Handheld Stick Vacuum Cleaner
Noise level: 73 dB
With its very modern grey/black/purple finish and 600 W suction, the Russell Hobbs handheld vacuum cleaner could be exactly what you are looking for. Although this vacuum is not the quietest on the market, if you are looking for a corded stick cleaner, this could be the model you need.
With the ability to clean those hard-to-reach places, and with a floor head attachment, the RHCHS1001 also comes with a 7-metre cord, and is ideal for use all around the home, when you need to clean the car or when the stairs need to be kept clean. Very mobile and suitable for all kinds of floors, this handheld stick vacuum cleaner is set to impress.
View on Amazon
8. Miele Complete C3 Boost EcoLine Cylinder Vacuum Cleaner
Noise level: 74 dB
Known for its high quality products, Miele brings you a vacuum cleaner that should not disappoint. With a 7.5-metre cord length and weighing 8.2 kilograms, this isn't the lightest vacuum cleaner around, but it does offer an impressive 800 W of power, ensuring that your home is as clean as it can be.
Offering a high amount of power even when the lowest setting is used, the C3 comes with multi-stage filtration, and a stoop-free design that works to prevent backaches associated with vacuuming, users can control the cord with their feet, while the handle allows you to control the suction power with relative ease. If you want an easy to use vacuum cleaner that isn't too noisy, this could be the model you need.
9. Numatic Harry Hoover HHR200-A2 Cylinder Vacuum Cleaner
Noise level: 75 dB
Here we are with yet another Numatic model, this time we introduce Harry, a green vacuum cleaner that has the ability to store 9 litres of dirt and dust, whilst weighing a little bit less than the Henry. Made for pet owners, the HHR200-A2 is ideal if you're always vacuuming up fur, and you need a tough vacuum to get rid of them with ease.
Thought to save as much as 50% more energy than an older model, the extension tubes and the reduction in noise by an impressive 20% means that it's ideal if you want a quieter vacuum that can keep your home clean, no matter how many pets you have.
10. Sebo Airbelt K1 ePower Cylinder Vacuum Cleaner
Noise level: 75 dB
Although Sebo is not one of the best-known brands of vacuum cleaner in the UK, it has been around since the 1970's and has remained a reliable brand since then. With a modern finish, and the ability to store 3 litres of dust and dirt, the Sebo has a reasonable cord length coming in at 7.7 metres and a soft bumper system that works to protect your furniture when you vacuum around it.
With the ability to help eliminate allergens, the Airbelt K1 is ideal for those who suffer from hayfever, asthma, and a wide range of allergies. The 890 watt motor ensures that you can clean just about any surface, and the stylish red/grey finish makes it a very pleasant vacuum cleaner to use.
11. Hoover Vision Reach Cylinder Bagless Vacuum Cleaner
Noise level: 75 dB
Made by Hoover and with a very modern design, the Vision Reach cylinder vacuum cleaner comes with an impressive 4 litre capacity and is ideal for anyone who has cats and dogs that like to shed their fur. With a 5 metre cord length, this vacuum is ideal for smaller homes and smaller rooms, but the telescopic extension makes up for the lack of cord by helping you to reach those difficult areas.
Complete with a turbo brush that is ideal for picking up pet hairs, and with attachments that can be used for cleaning furniture, crevices, and delicate areas, this could be the vacuum cleaner you need.
12. Miele Blizzard CX1 PowerLine Cylinder Bagless Vacuum Cleaner
Noise level: 77 dB
Miele is back again and with an impressive bagless vacuum cleaner that looks tough and ready for use. With a powerful airflow, users can pick up fine and coarse dust and dirt with ease, and the sensors ensure that the self-cleaning feature is activated when the dust filter becomes a little clogged.
With four wheels that can swivel to 360 degrees, you should be able to move the Miele Blizzard with relative ease. The 3 stage filtration system makes this vacuum cleaner ideal for use on pet hairs, and suitable for homes where there are allergy sufferers too. If you're looking for a modern and reliable vacuum cleaner that doesn't need to be very quiet, this could be the one for you.
View on Currys.co.uk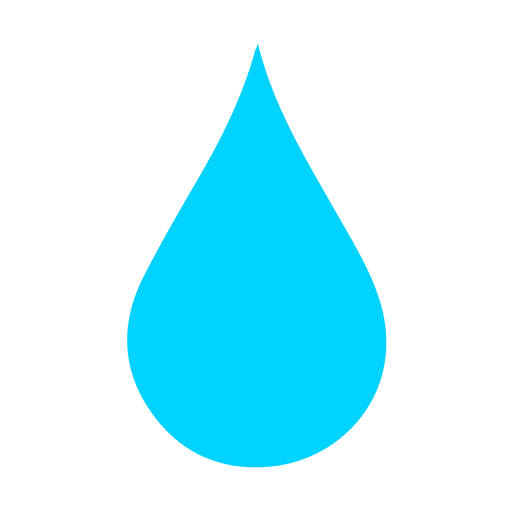 In The Wash is your guide to the best laundry and cleaning products, tips and tricks. Our mission is to solve the UK's cleaning and laundry dilemmas!